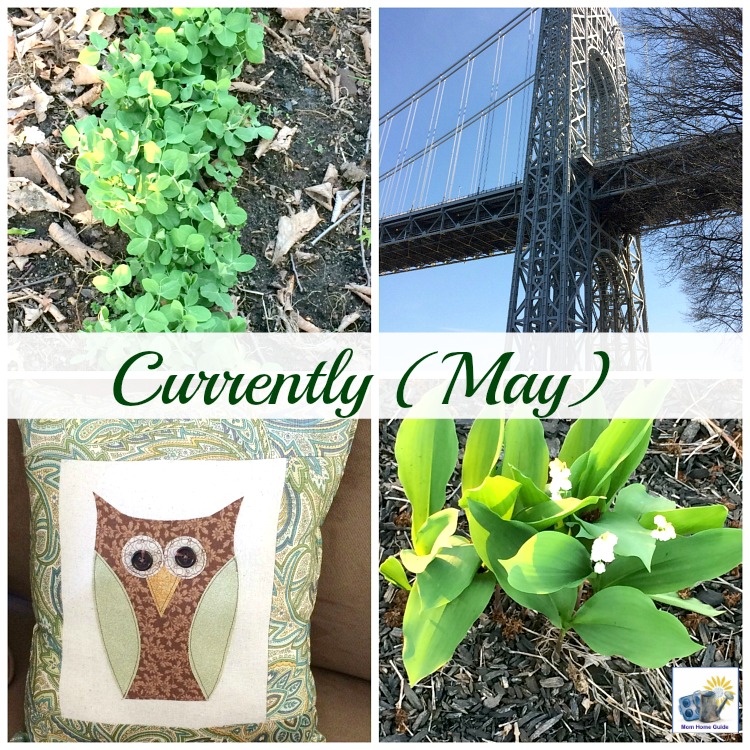 Once a month, my blogging friend, Carrie of Curly Crafty Mom, and I share what we each have been "Currently" been up to in our lives. Today's Currently post is a way to share details about our lives beyond our usual DIY, recipe, fashion and craft posts.
What I've Been Up To
I can't believe how quickly this year is flying by! I wish it would slow down a little … my twin daughters are graduating from middle school this year, and I'm not ready for them to start high school yet!
Yard in Bloom
Outside my home, everything is in bloom. I planted some peas a few weeks ago and they are thriving so far.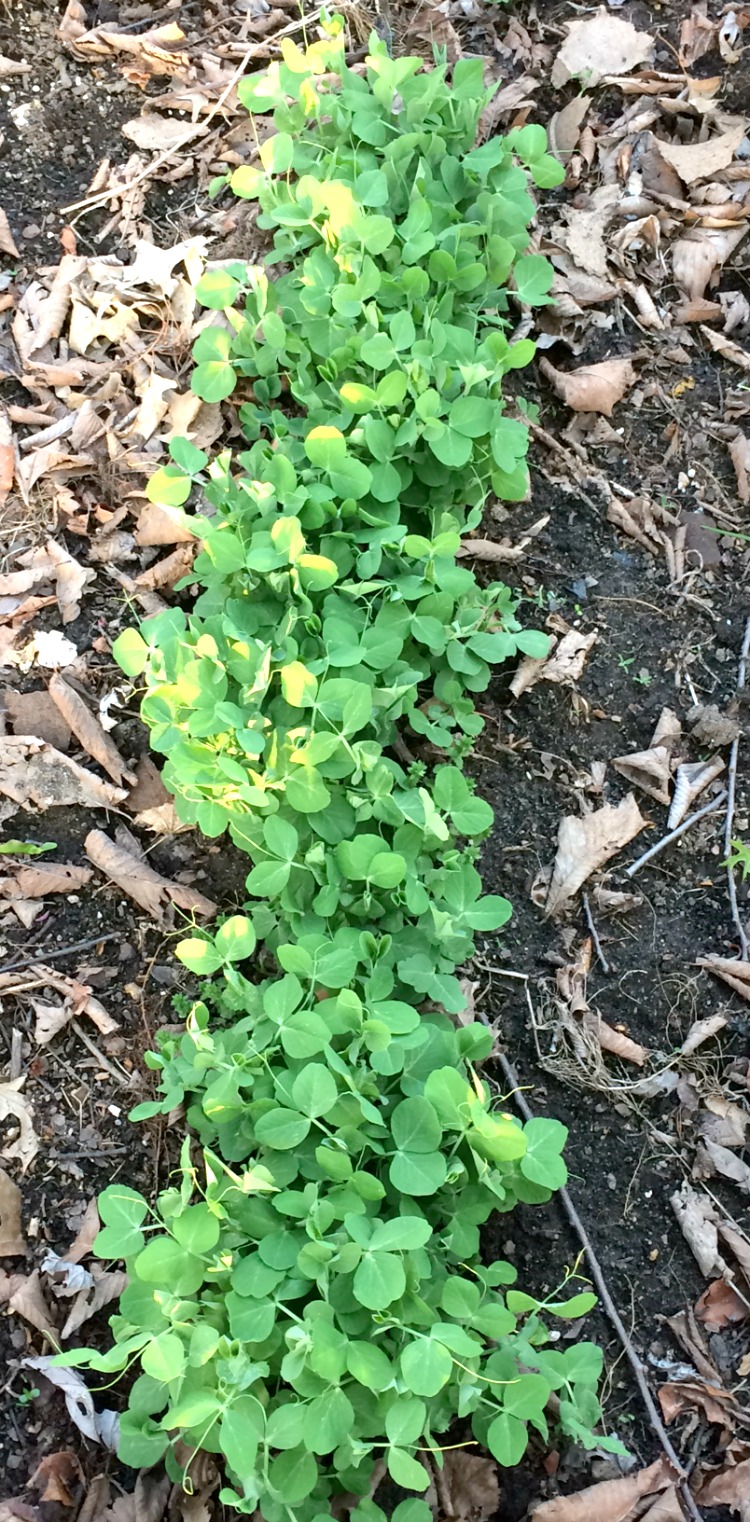 Also doing well are the lily of the valley that a friend gave me a year or two ago. I am so thankful for that plant, since it's the only plant that seems to thrive in that spot. (Thanks, Lela!)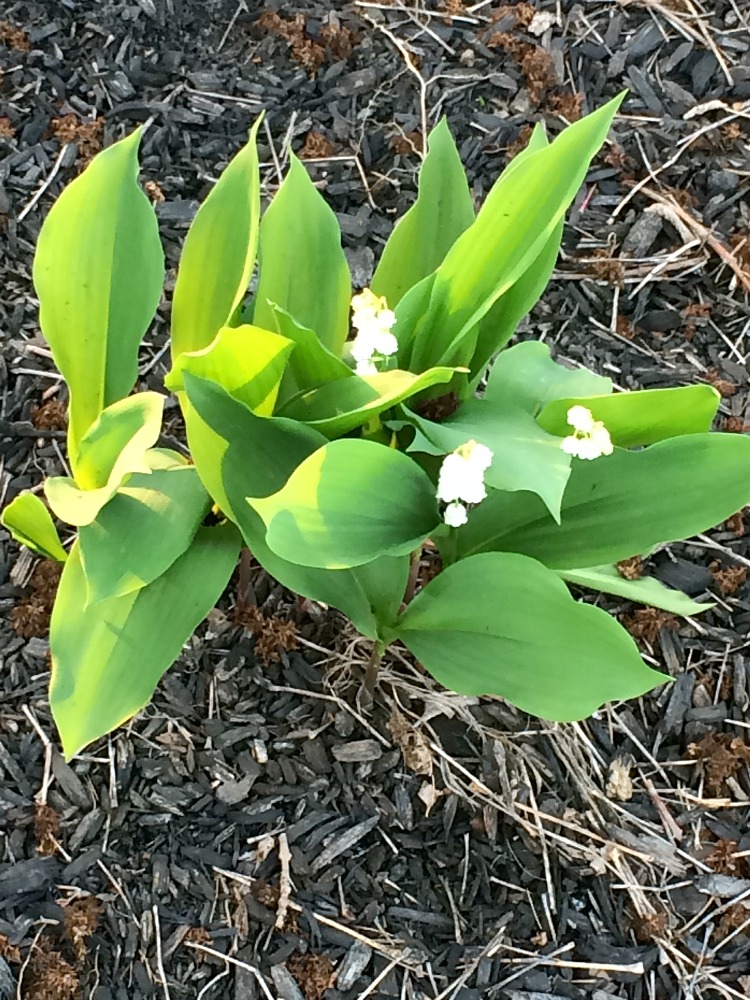 Various flowers have been blooming in the sunny southern-exposure garden that I planted a few years ago along one side of my house. I am looking forward to planting some sunflowers for summer!
Day Tripping
My family has been enjoying some fun day trips together. One recent weekend, my husband, twin teen daughters and I hit a town-wide garage sale in a local town, and shopped at a store's going out of business sale downtown. My daughter bought a vintage Nancy Drew book at the sale, and I picked up the adorable pillow, below, for just $5. (The owl is the mascot of my alma mater, Bryn Mawr College.)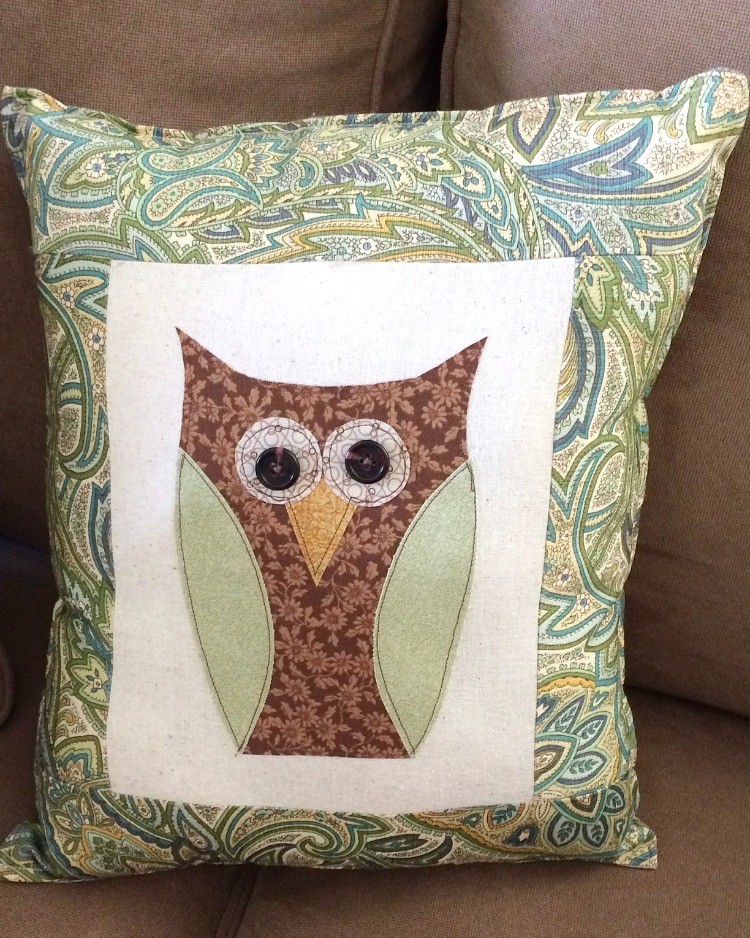 An earlier weekend, my husband took my girls and me on a fun day trip to Northern New Jersey, where he grew up. We first visited a collection of Japanese shops and restaurants along the Hudson River. (The location has beautiful views of New York City.)
We all ate Japanese takeout, and I ordered a big bowl of udon noodle soup with a tempura topping.
After our lunch, we went for a walk along the Hudson River and underneath the George Washington Bridge! It was quite cool (and a bit scary) to walk underneath the bridge with the cars rushing by overhead.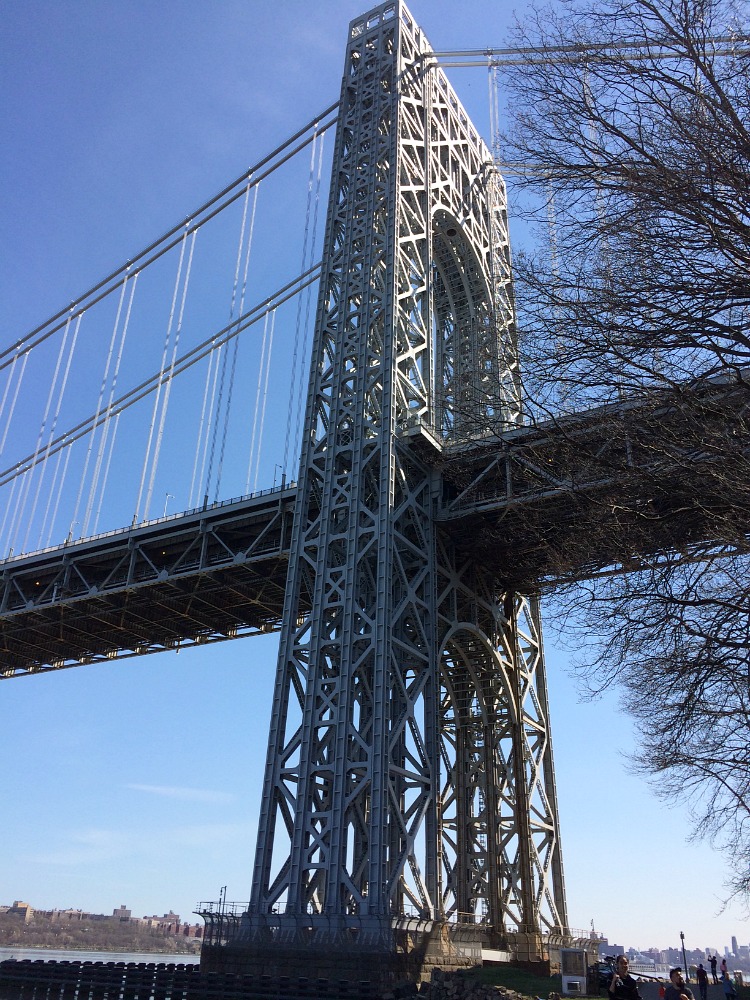 We also walked along a getty that reaches out into the Hudson River in the riverside town of Piermont, NY. Piermont has beautiful views of the Tappan Zee bridge.
We capped off our day with a dinner of Korean Food in Cresskill, NJ. It was a day of great sights and delicious food!