Thanks to Lazer Designs for sponsoring this post. I received the described custom cutting board and chopping knife set in exchange for my review.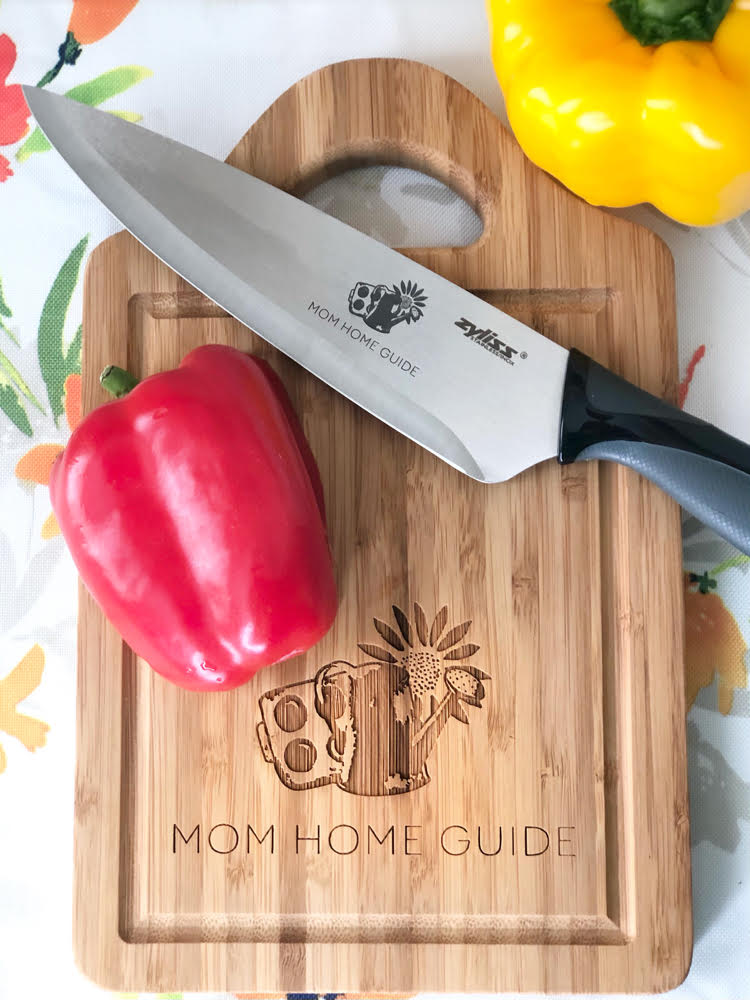 I love personalized items and think they make great gifts. I recently received a personalized bamboo carving board and chopping knife set from Lazer Designs. I love it! The bamboo cutting board and knife are engraved with my blog's name and logo, and I think they both are super cute!
I love sharing quality home products here on the blog, and I also like cooking and baking new recipes for my family. So when Lazer Designs asked if I'd like to review one of their products, I thought a personalized bamboo carving board and chopping knife set would be a good choice.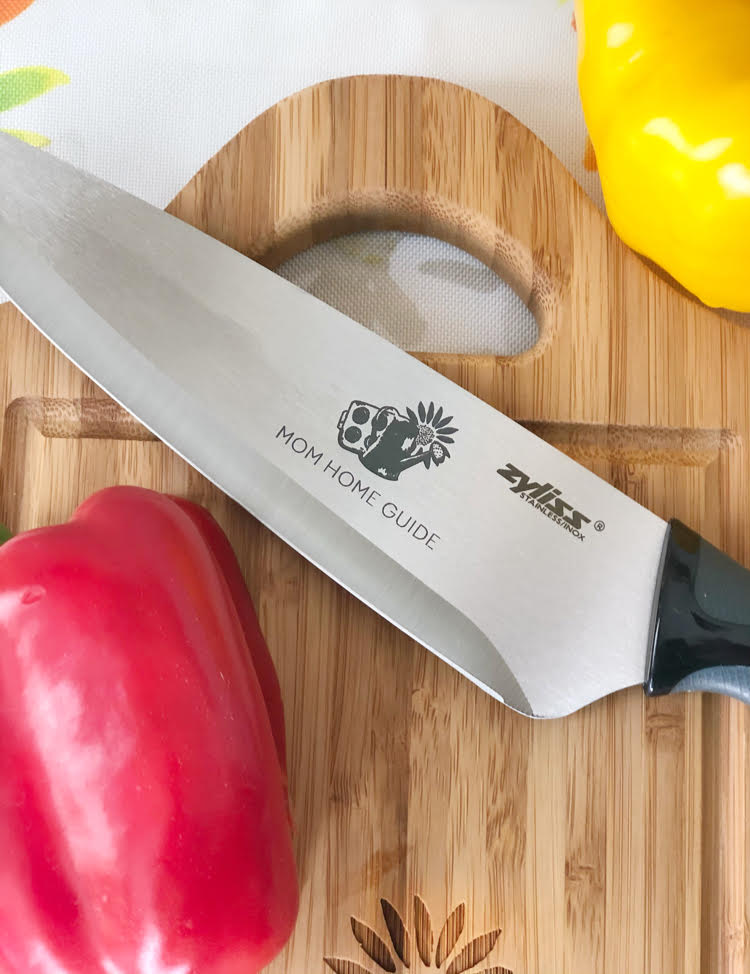 Lazer Designs offers a wide variety of gifts on their website that can be personalized. There are a lot of home gifts you can have personalized, including coaster sets, custom mugs, drinkware and cutlery and baking sets. These items can be personalized with names, logos, custom sayings, etc.
My new customized 11″ x 7″ bamboo cutting board has a grooved outline on one side of the board for carving, while the other side has a smooth surface. It also has an easy to grasp handle.
My engraved 7 1/2″ stainless steel blade has a soft, comfort-grip handle. The knife comes with a blade cover for ideal (and safe) storage!
My custom bamboo cutting board and chopping knife set also came with a useful jute shopping bag.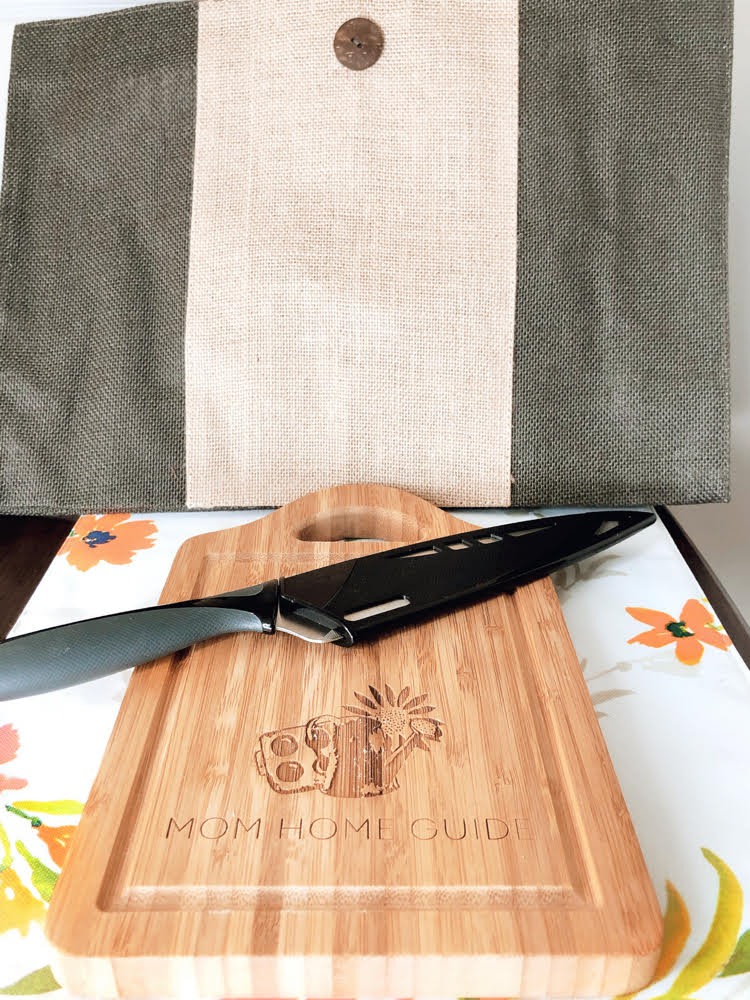 To personalize my custom bamboo cutting board and chopping knife set, I provided my blog's logo to Lazer Designs. I think they recreated it perfectly!
Gifts for All Occasions
My wedding anniversary with my husband is coming up soon, as is my twin daughters' graduation from high school. (Sniff!)
I know I will be looking at the gift options at Lazer Designs for those milestones. For one, I think a great graduation gift would be to personalize 25 ounce hot/cold thermal bottles with my daughters' names and college logos. By then, both daughters will know where they will be going to college next year!
You Might Also Like