This post contains Amazon affiliate links at no cost to you. Thanks to TONOR for providing me with the ring light and stand reviewed in this post.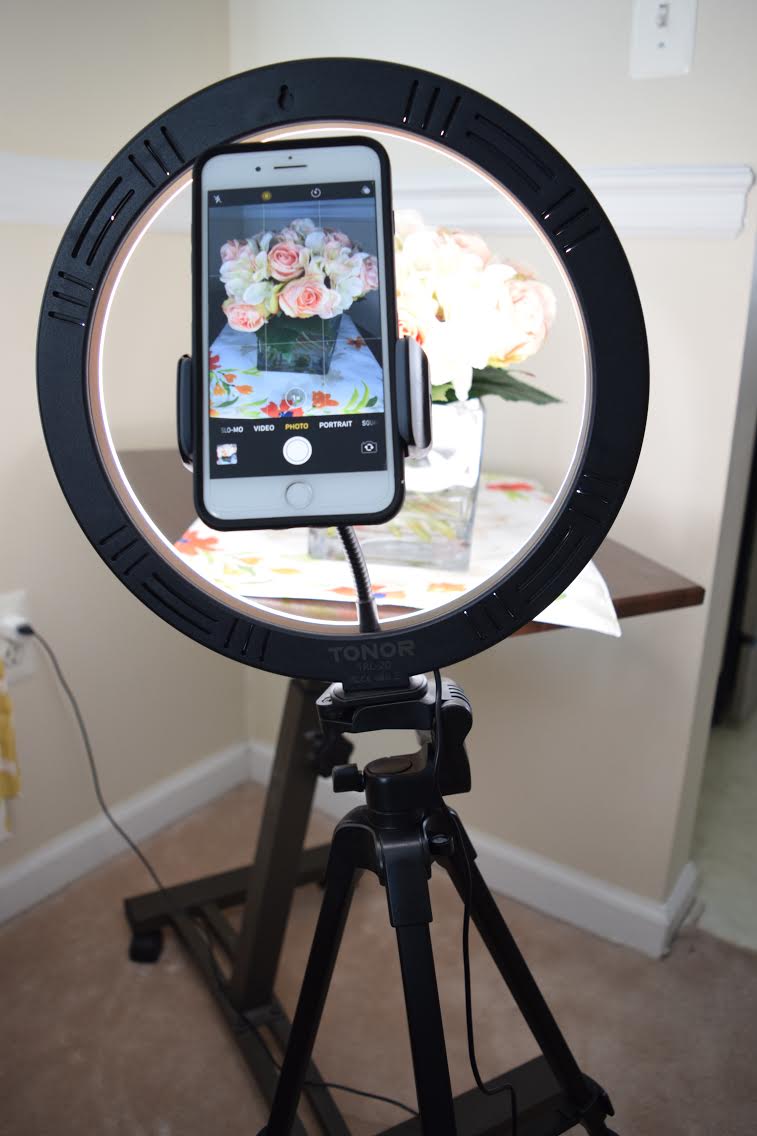 Taking photos is a big part of being a blogger. So I am always on the lookout for products that will help me take better photos! I recently got myself the TONOR 12 inch Selfie Ring Light with Tripod Stand, Smartphone Holder and Bluetooth Remote Shutter ($39.99 on Amazon). I tried my new TONOR Selfie Ring Light with Tripod Stand, Smartphone Holder and Bluetooth Remote Shutter recently in a mini photo studio area that I created in my home's living room.
Mini Blog Photo Studio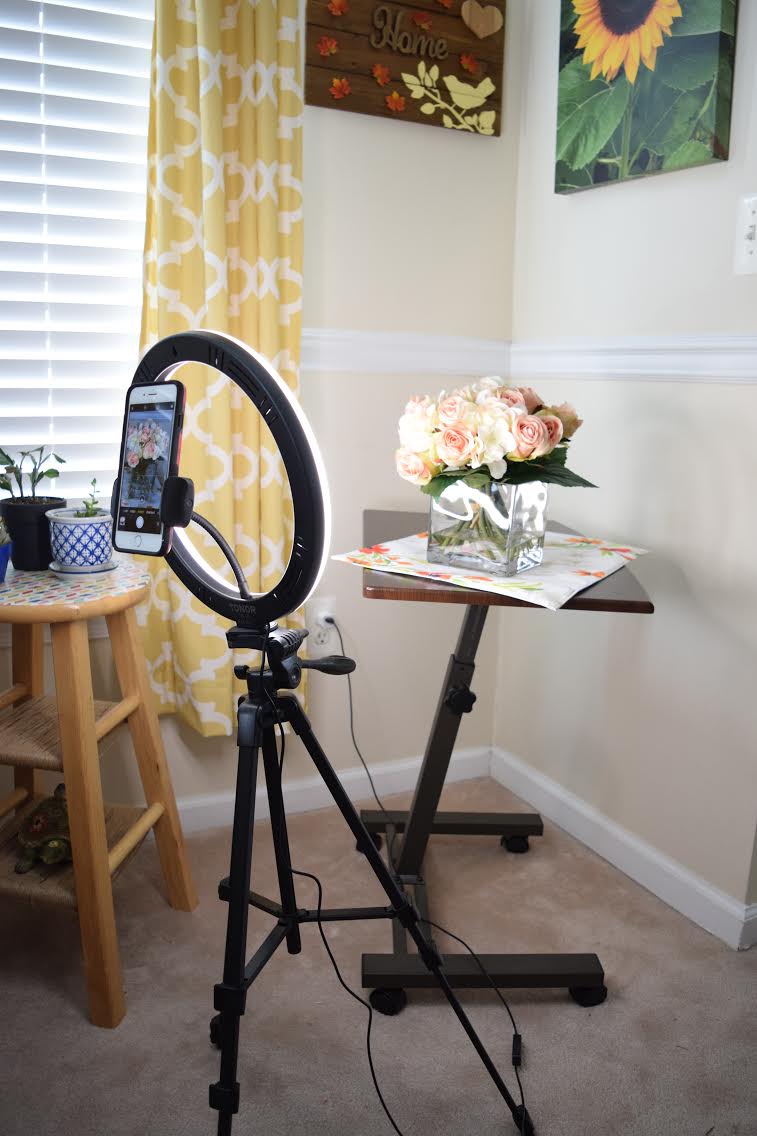 I often take photos upstairs in my home's craft room. But that room only has one tiny window and never seems to get that much light.
Plus, it can be difficult carrying up pies, cakes, or whatever I am taking photos of any particular day, so I have come up with another way to take photos for the blog. I've learned that I can set up a temporary photo space or my blog in even just a corner!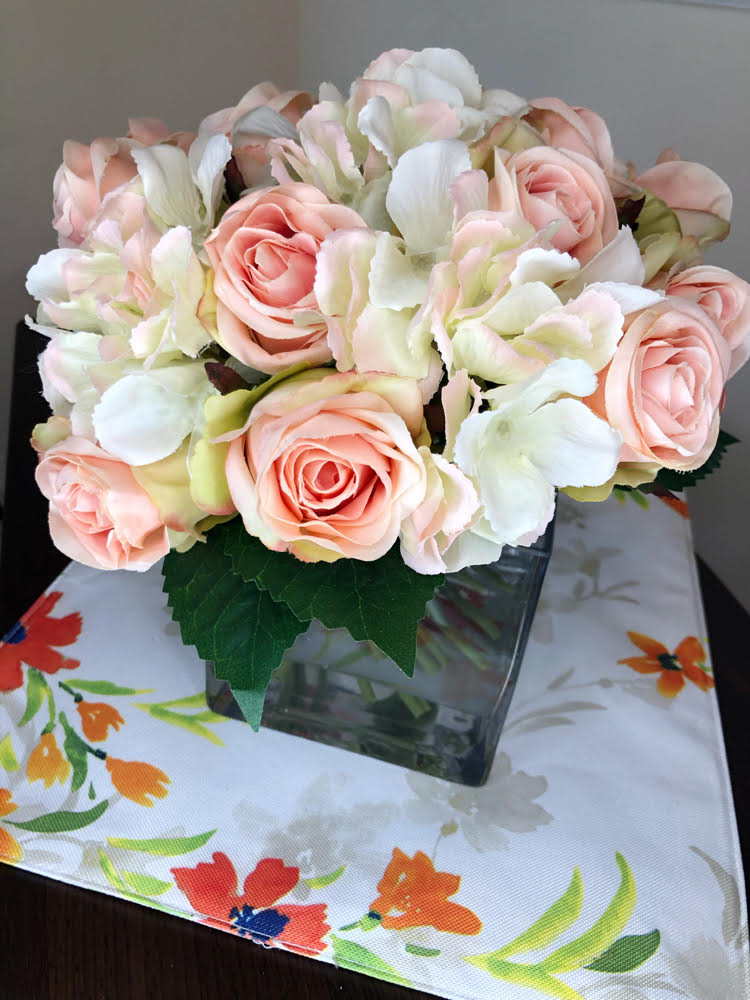 My home's living room has a bay window that faces east and a double window that faces south. So the space gets a lot of light. So I now often use a corner in my living room as a mini photo area.
All I need for a good photo setup is my new ring light, my iPhone (any smartphone would work) and my Seville Classics Height Adjustable Sitting Mobile Laptop Desk Cart, which I have been recently using as photo table. The table is on wheels and its height can be adjusted, making it super convenient for a quick photo setup.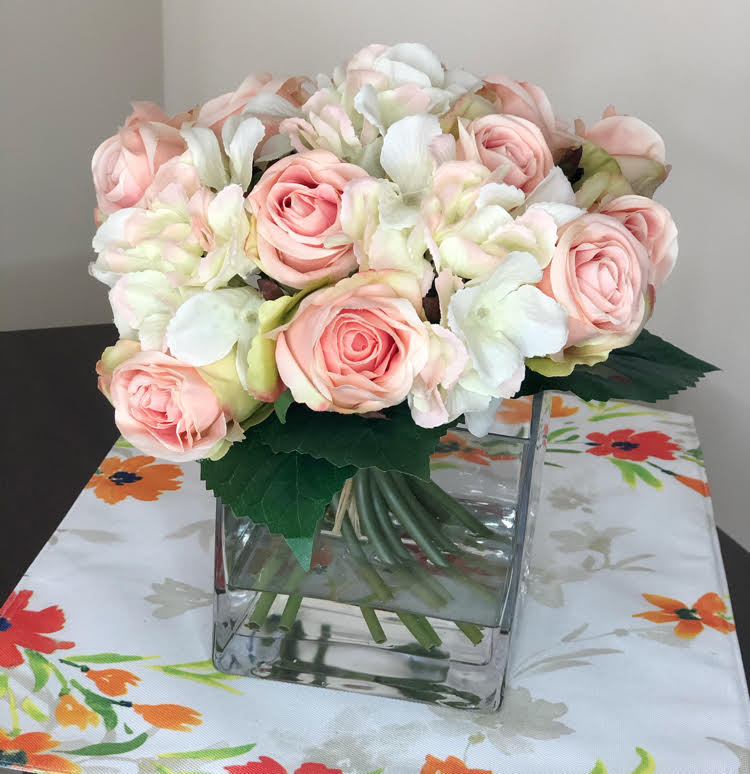 The mobile laptop cart tabletop is about 23 inches long and 16 inches wide. It has plenty of room for most of the shots I need to take for the blog. Conveniently, the table adjusts from about 20 inches to 33 inches high.
My new TONOR 12 inch Selfie Ring Light with Tripod Stand, Smartphone Holder and Bluetooth Remote Shutter makes it quite easy for me to get bright photos for my blog. This lightweight 12-inch LED selfie ring has its own tripod stand, plus an easy to use smartphone holder with a secure smartphone clamp.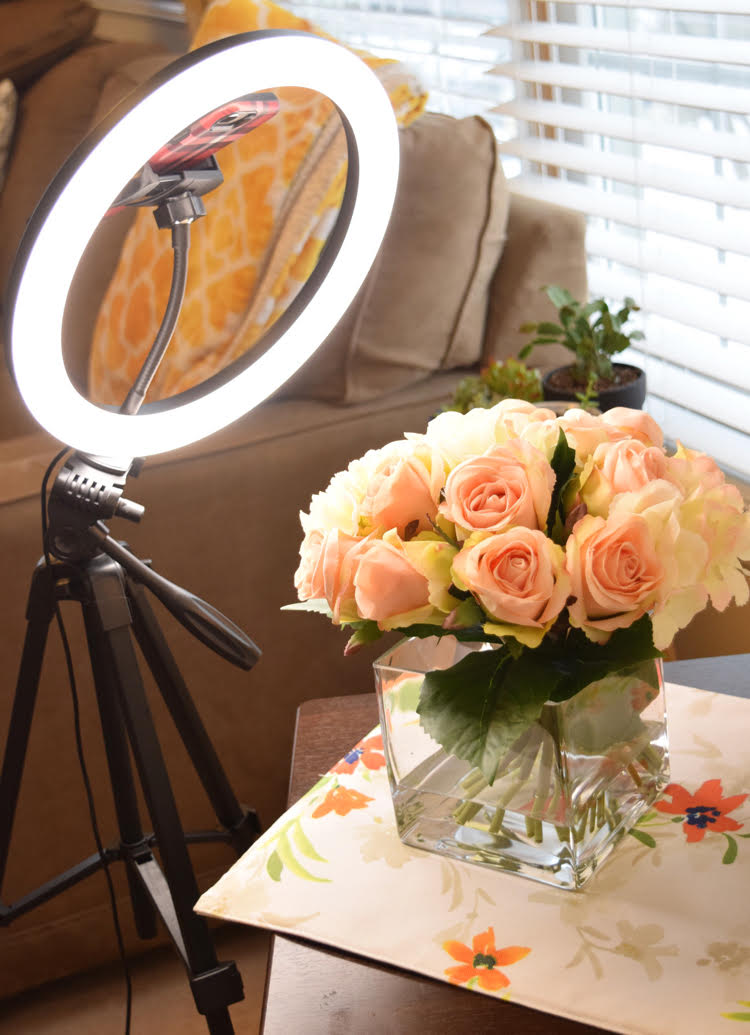 This ring light kit doesn't come with hardware that would allow me to use my DSLR Nikon camera with the ring light. But I could add a Male to Male Camera Adapter so I could use the ring light kit with my Nikon camera.
But I might make this ring light stand my dedicated ring light for my iPhone. I already have an Neewer 18″ Ring Light Kit for my Nikon Camera.
My Neewer ring light actually has a bigger ring light. But the stand is thicker and a lot heavier, making it not as portable as my new lightweight iPhone TONOR 12 inch Selfie Ring Light with Tripod Stand, Smartphone Holder and Bluetooth Remote Shutter.
I think the TONOR ring light kit would be perfect for outdoor shots since it's so easy to carry and comes with its own carrying bag. Even thought the ring light on this kit is smaller, it throws off enough light for my photos. (Plus this kit is half the price of my Neewer kit.) It might not be as sturdy as my Neewer kit, but it is plenty strong and stable enough for my smartphone.
I love that this smartphone selfie ring light also comes with a Bluetooth remote that is easy to pair with my iPhone. Using the remote makes it easier for me to get my shots.
Dimmable Ring Light
I love that my new ring light has 3 different light settings: cold, warm and natural, along with 10 brightness levels. There is a push button control right on the cord of the ring light that I can use to set the light setting and brightness levels on the ring light.
This dimmable ring light has a USB cord, so I first used my iPhone plug to power my ring light. Later I plugged the ring light into my Anker PowerCore 10000 Portable Charger. I did the whole photo shoot for this post, and I still had plenty of power left in my charger.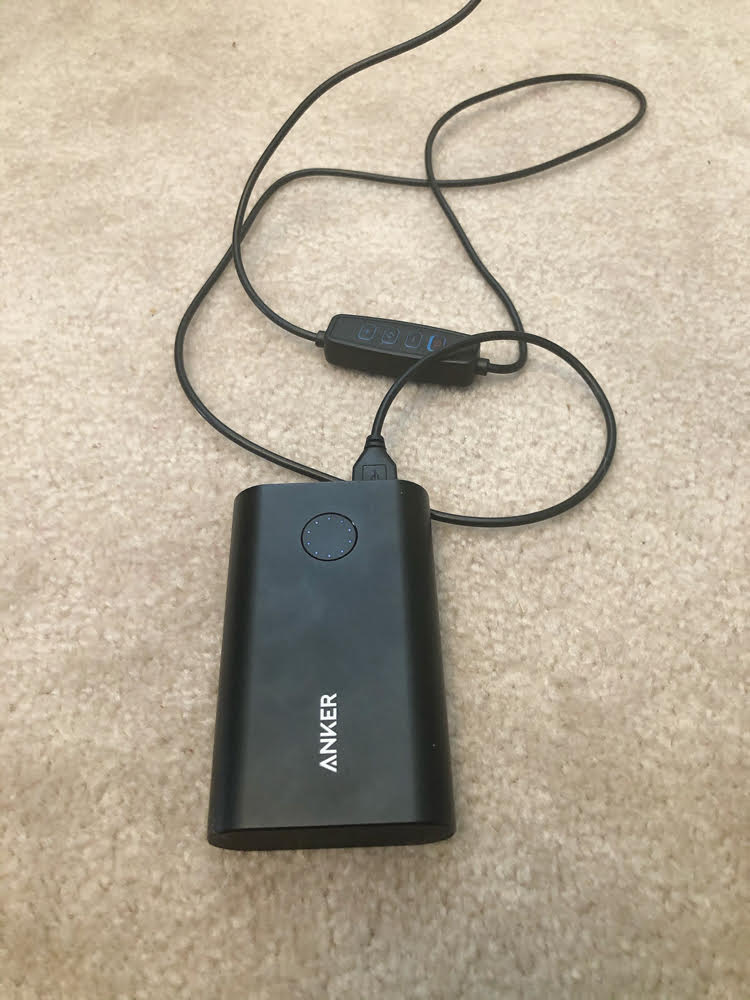 Ring Light with Tripod Stand
I mostly will be using my new ring light with tripod stand to get photos of recipes and crafts. But I might use it on occasion for selfies. This week, I have a Facetime chat set up with a friend, so I think I'll use it for that. It'll be great not having to hold my iphone during our chat.
I really like how easy it is to adjust the height of my TONOR ring light and tripod stand.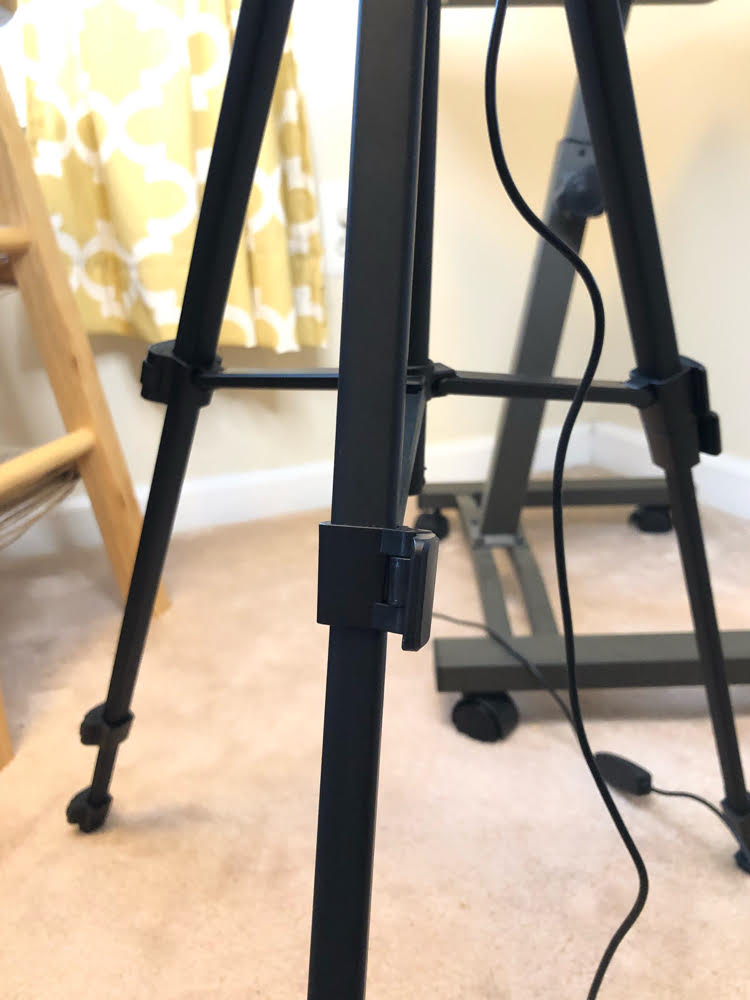 I can easily adjust the tripod's 4 retractable sections to adjust its height from 16 inches to 52 inches. The whole setup is very stable and holds my iPhone securely.
I even used my new TONOR ring light in my upstairs craft room/photo studio over the weekend. The bendable neck on the TONOR cell phone holder allows me to more easily get overhead shots. I simply set up the ring light and stand on the table in my craft room that I use as a photo/craft table.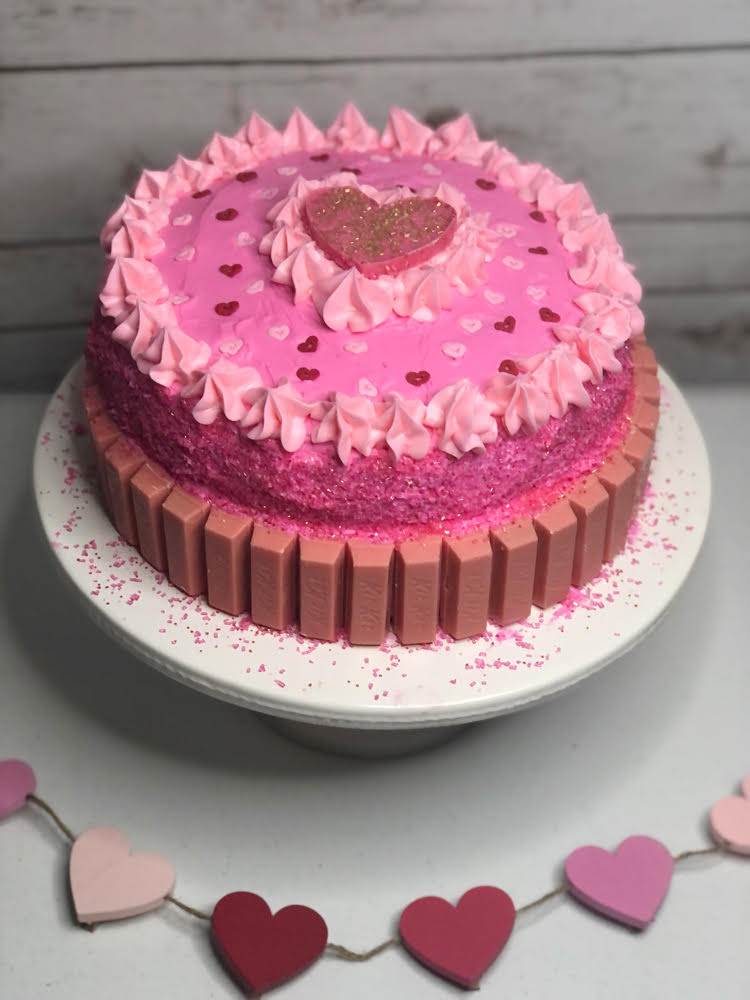 I used the ring light to get photos of a cute sweetheart cake that my daughter made for Valentine's Day. I will be sharing more about that cake this week!
You Might Also Like