This post contains Amazon affiliate links at no cost to you.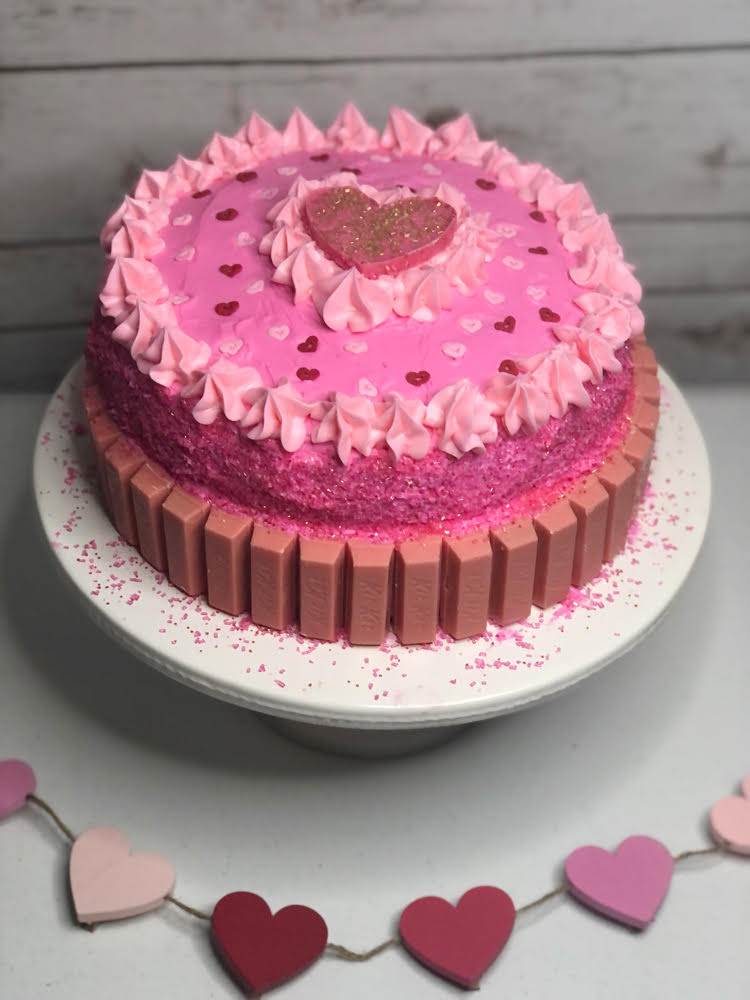 This past weekend I wanted to bake a Valentine's Day cake for my family. I thought it would be fun to make a pink KitKat cake – I've seen KitKat cakes on Pinterest and thought they looked great! It turns out one of my twin daughters wanted to do some baking, so she made the cake instead! She did an awesome job! Although I planned this cake for Valentine's Day, I think it'd be awesome for an anniversary or birthday, too! Plus, it's simple to make – this cake is made with cake mix and store bought icing. (Although my daughter did make some buttercream icing for the light pink piping on the top of the cake.) My daughter also took most of the photos of the cake, too!
I am sharing this recipe as part of my Tasty Tuesday series.
Pink KitKat Cake Ingredients
2 Boxes Cake Mix (we used Pillsbury Funfetti cake mix)
3 Containers Pink Icing (we used pink Pillsbury icing – but my daughter made some homemade pink buttercream icing for the piped decorations – she added 3 drops of red food coloring.)
2 bags miniature raspberry cream KitKats
Pink Candy Melts (for the pink chocolate heart on top)
Heart Sprinkes
Pink Sugar Sprinkles
1 Cup Vegetable Oil
6 eggs
Baking Tools
Pink KitKat Cake Instructions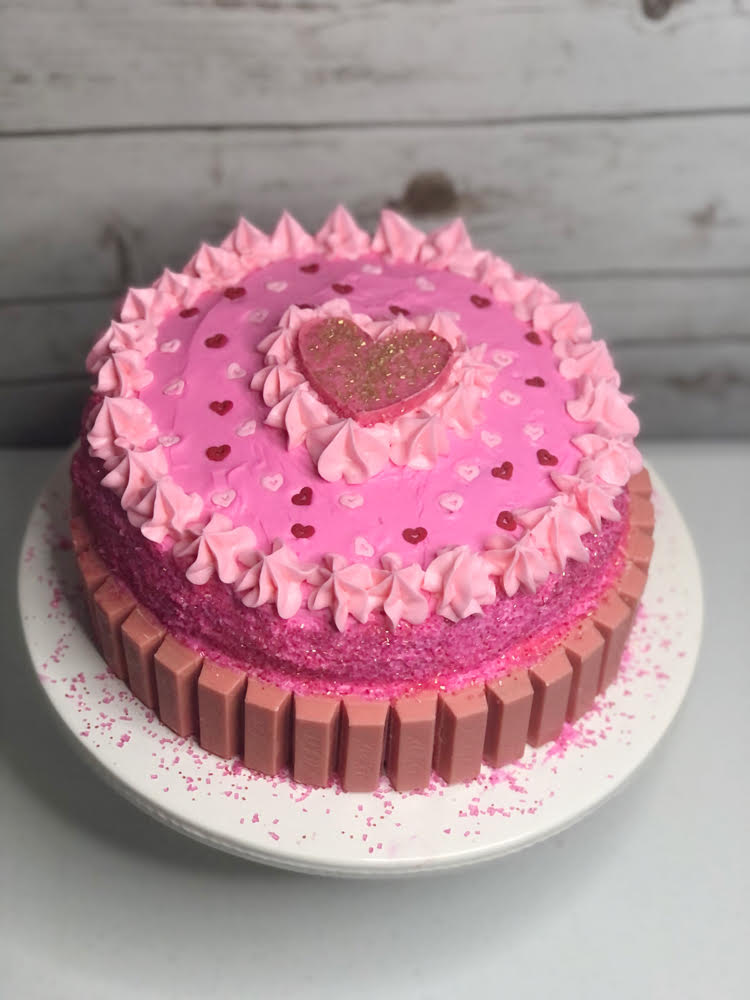 Make two single-layer cakes according to the cake packages' directions. Frost both cakes.
Stack the cake layers on top of each other. (Watch this video for tips on how to make a layer cake.)
Add KitKats around the perimeter of the bottom cake layer.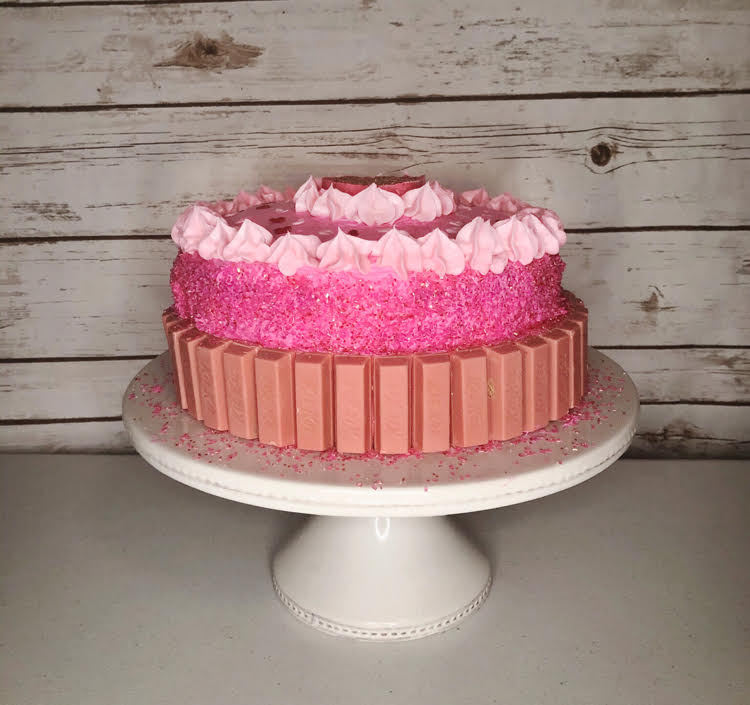 Decorate the side of the top cake layer with pink sugar sprinkles.
Pipe icing stars around the perimeter of the top cake layer.
Melt candy melts. (We melted them in the microwave by heating them for a few seconds at a time and stirring until they were completely melted.)
Put heart cookie cutter on a plate. Pour melted candy melts into the heart cookie cutter. Place the cookie cutter (on the plate) into the fridge until the candy melt candy hardens into a heart shape.
Add heart sprinkles on the top of the top layer. Decorate the candy heart with sprinkles.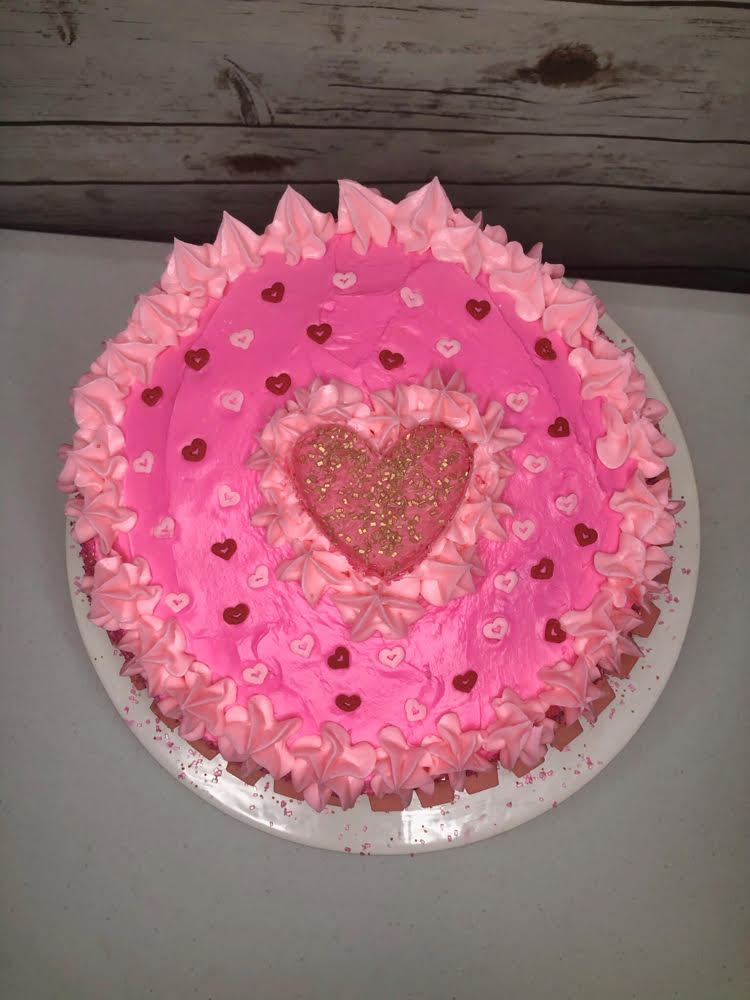 Pipe icing stars around the candy heart.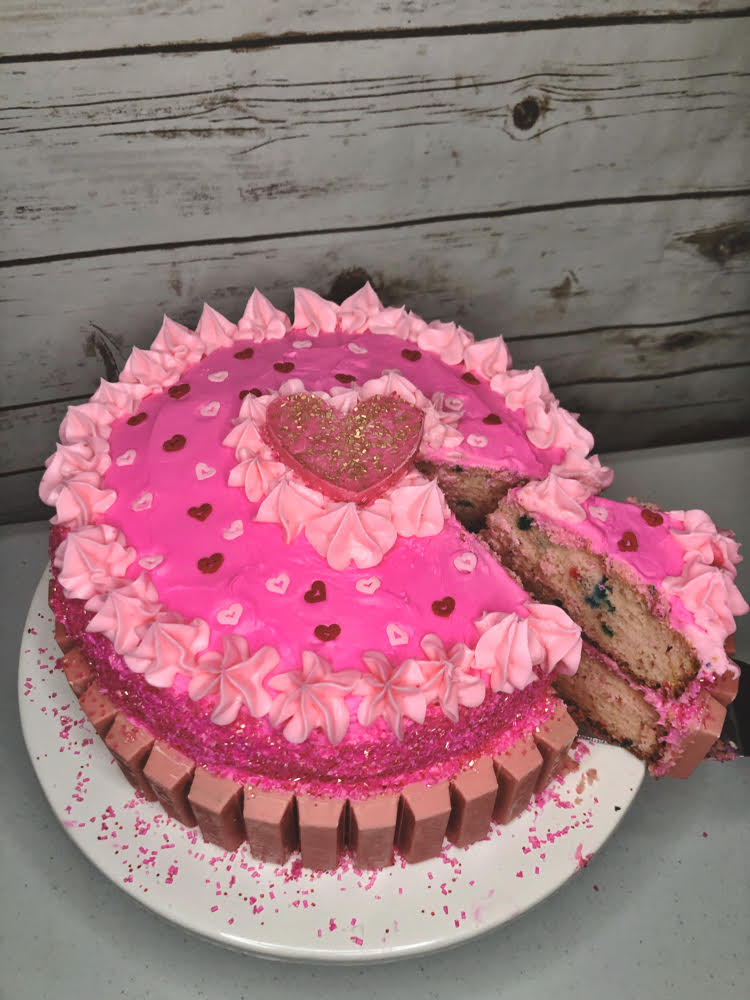 Enjoy!
You Might Also Like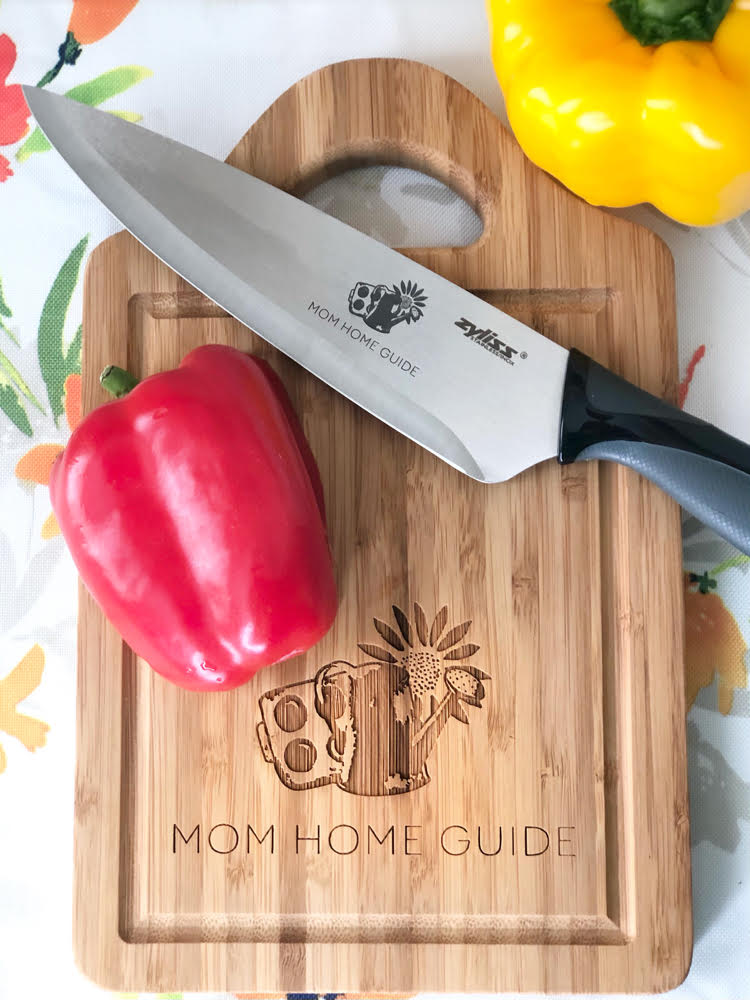 Dark Chocolate Mocha Hot Chocolate Bombs