This post contains Amazon affiliate links, at no additional cost to you.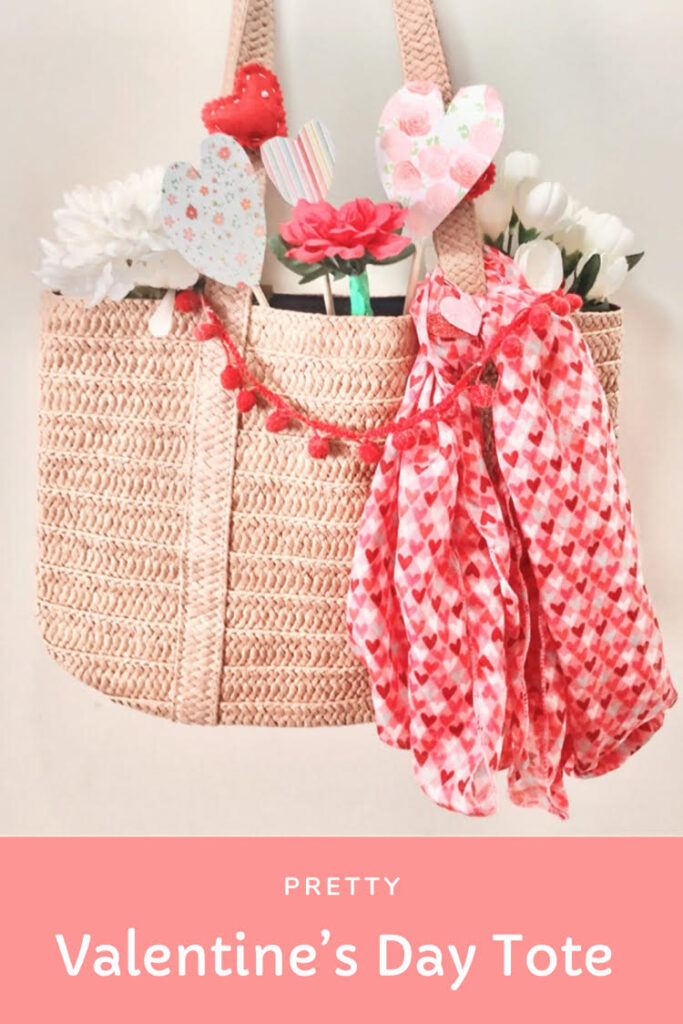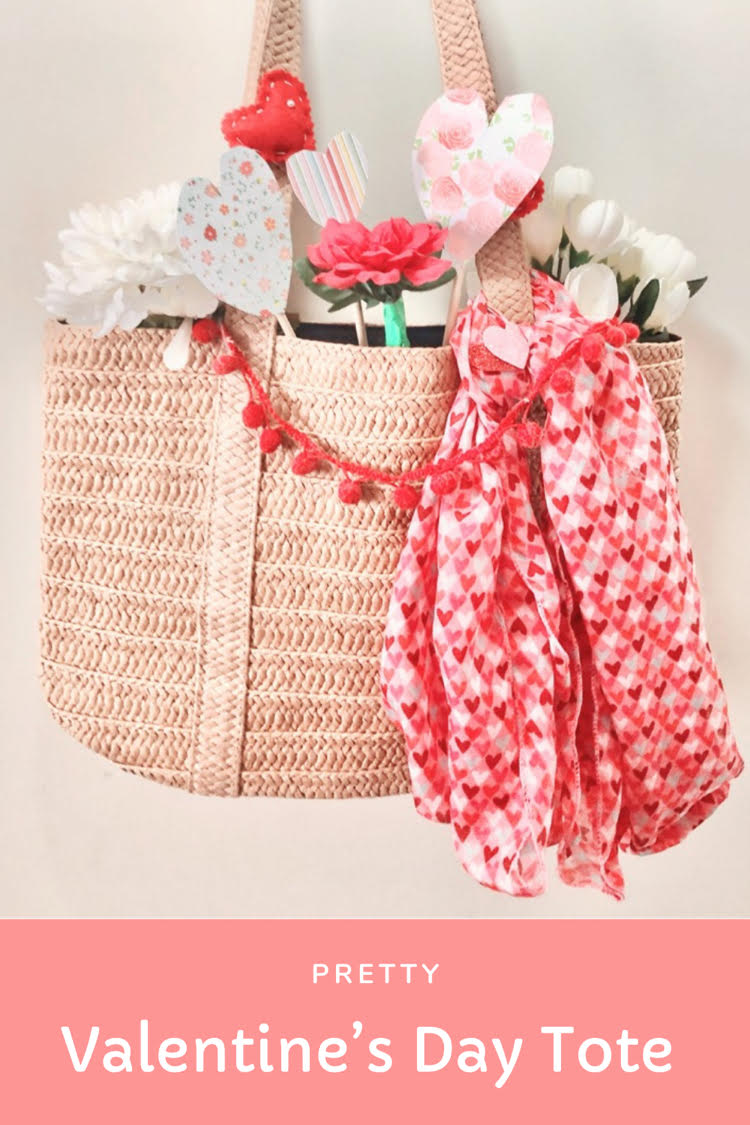 Now that February is here, Valentine's Day is around the corner! Today I am taking a cue from one of my fellow bloggers — Julie of My Wee Abode. Julie and I met one year at the Haven blogging conference. She blogs about small home solutions. She creates the most darling spaces with a few well placed and chosen details. She is an expert at making a big statement with small spaces! She recently created some sweet Valentine's decor from a woven tote. I already had an adorable straw tote hanging in my bedroom, so I followed her lead and created my own Valentine's Day tote!
DIY Valentine's Day Tote
Last summer, I made a DIY face mask rack. My family and I now have a basket for storing our face masks, so I've been using the rack for more decorative reasons. This summer I ordered a beautiful acrylic print of a sunflower field I had visited. I have a pretty straw hat and woven straw tote from FabFitFun that I thought would coordinate nicely with my print. So I added it to the space. This peaceful looking spot is by the door in my home's master bedroom. It reminds me of that happy sunny day in that sunflower field. (I adore sunflowers.)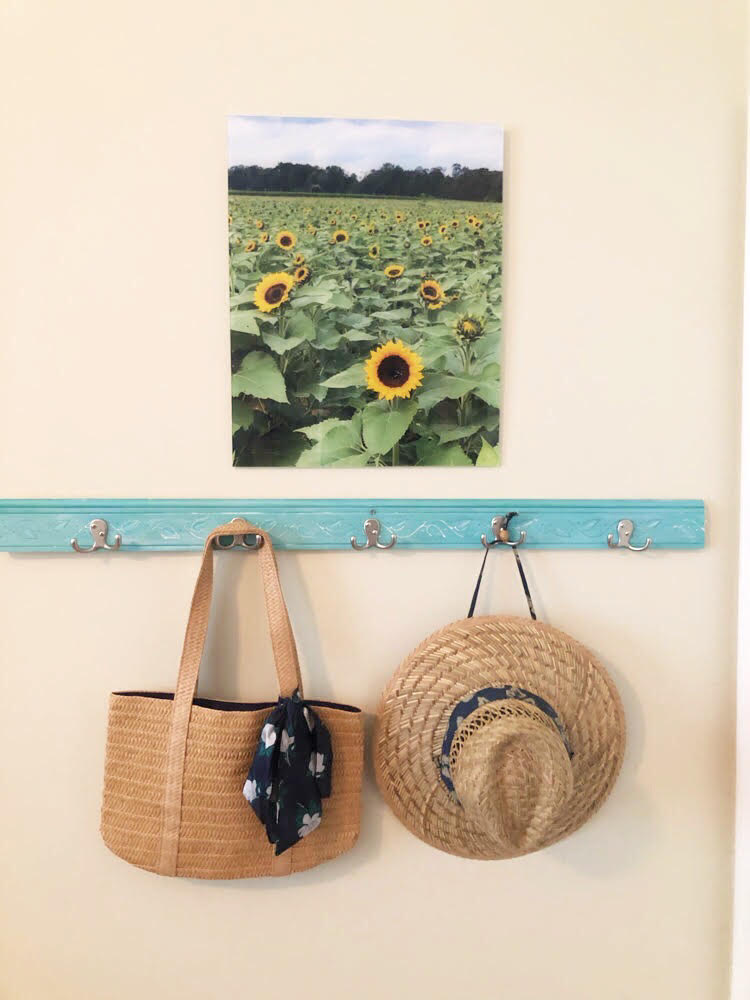 To dress up the space for Valentine's Day, I removed the hat and dressed up the straw tote for Valentine's Day. If you have a mud room area with a wall coat rack, or a door with a hook from which a tote can be hung, you can easily make your own hanging Valentine's Day tote.
Supplies Needed for a Valentine's Day Tote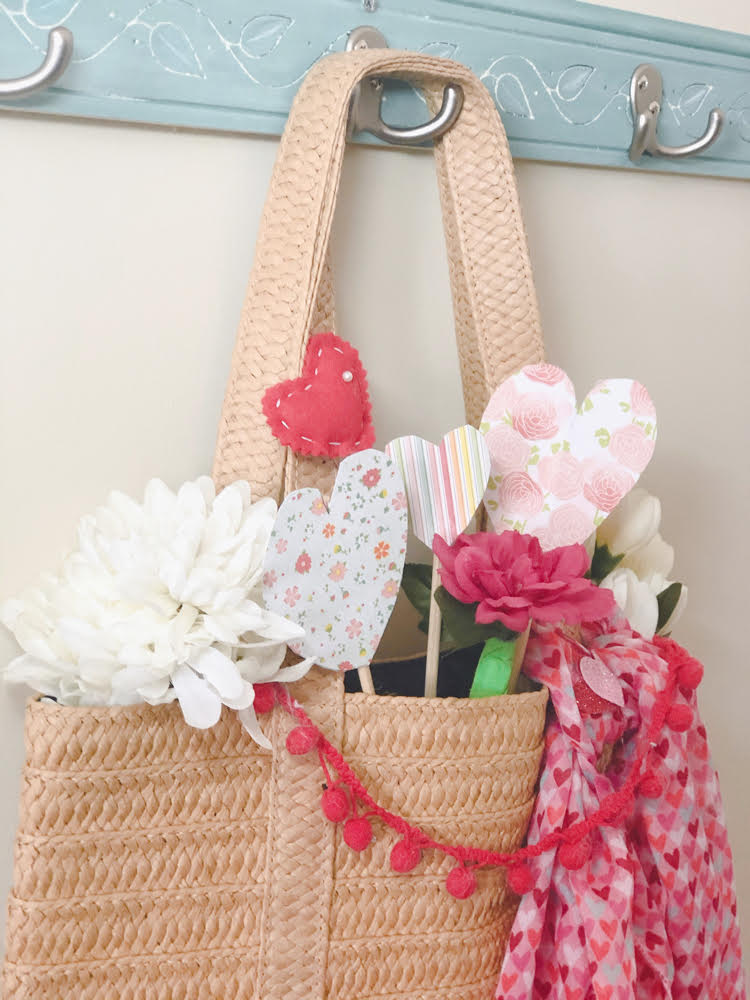 Straw Woven Tote
Faux Flowers
(I used what I already had on hand.)
Floral Foam
Pom Pom Trim
Valentine Scrapbook Paper
Pink Hearts Scarf
(I used a dollar store Valentine's Day scarf.)
Wood Chopsticks
Felt Hearts
Straight Pins
Putting my Valentine's Day tote together was quick and easy and so much fun!
All I did was put some floral foam in my straw tote, and stuck my faux floral stems into the foam.
I cut some hearts out of scrapbook paper, and glued them onto wood chopsticks. (I then placed those chopsticks in the floral foam.)
I used straight pins to pin cute felt hearts to the straps of the straw tote.
I strung a length of pom pom fringe across the tote.
After that, all that was left to do was tie cute Valentine's Day dollar store scarf onto the tote.
I love how sweet my newly decorated tote looks!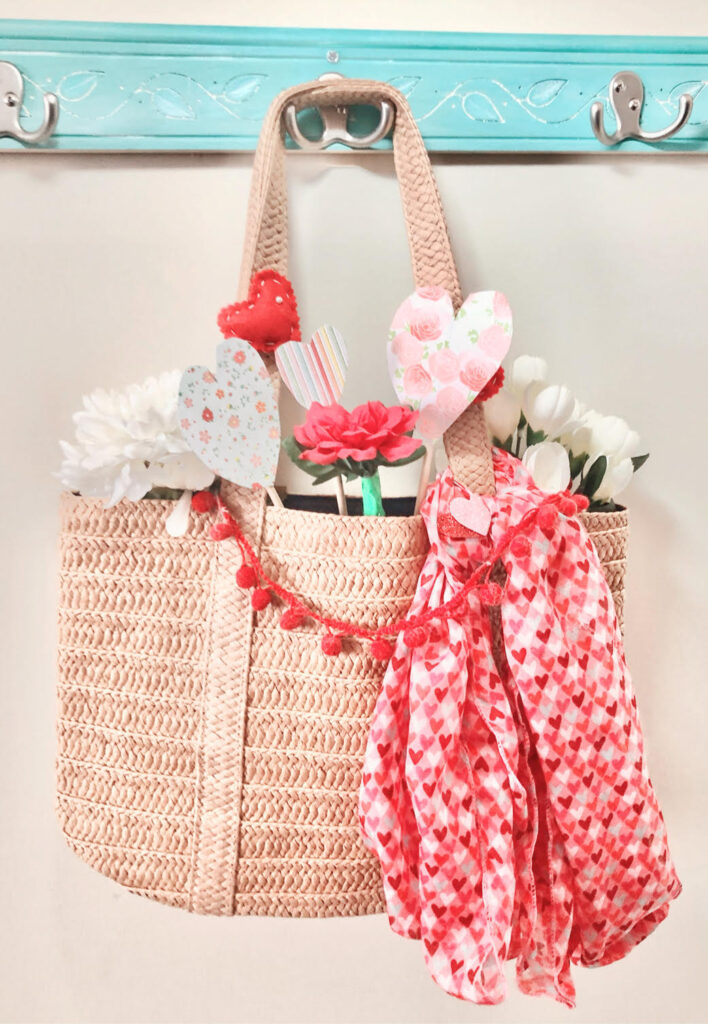 I was able to decorate the tote with items I already had on hand at home. I have a feeling I might be re-decorating this tote throughout the year!
If you decide to decorate your own Valentine's Day tote, please tag me on Facebook or Instagram. I would love to see your project!
Pin This Project for Later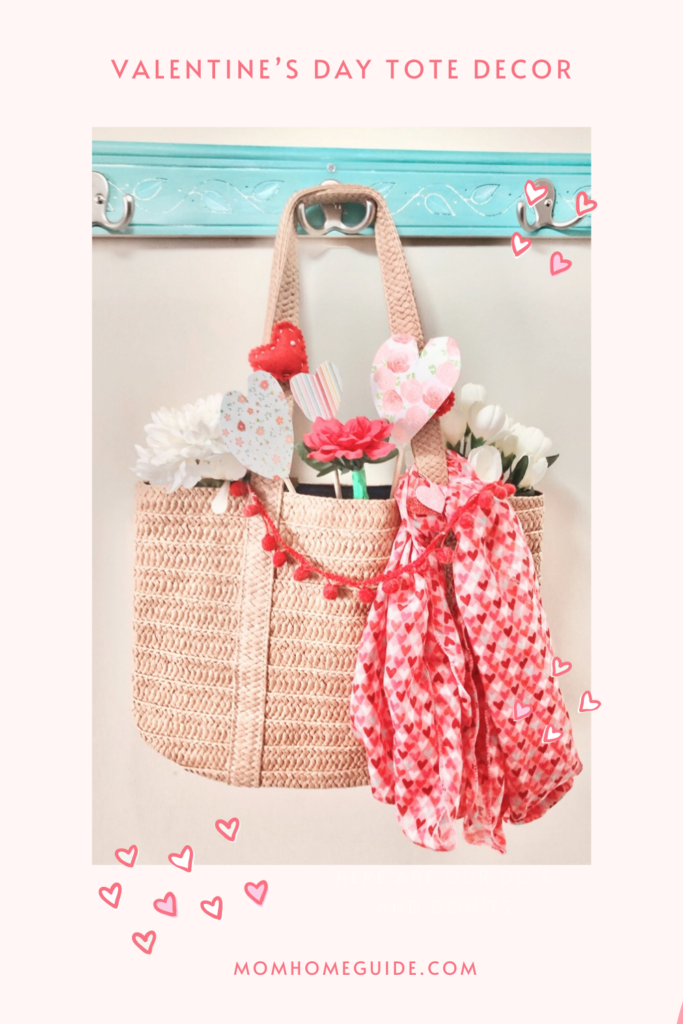 You Might Also Like