Thanks to Fashom for sponsoring this post. This post contains Amazon affiliate links.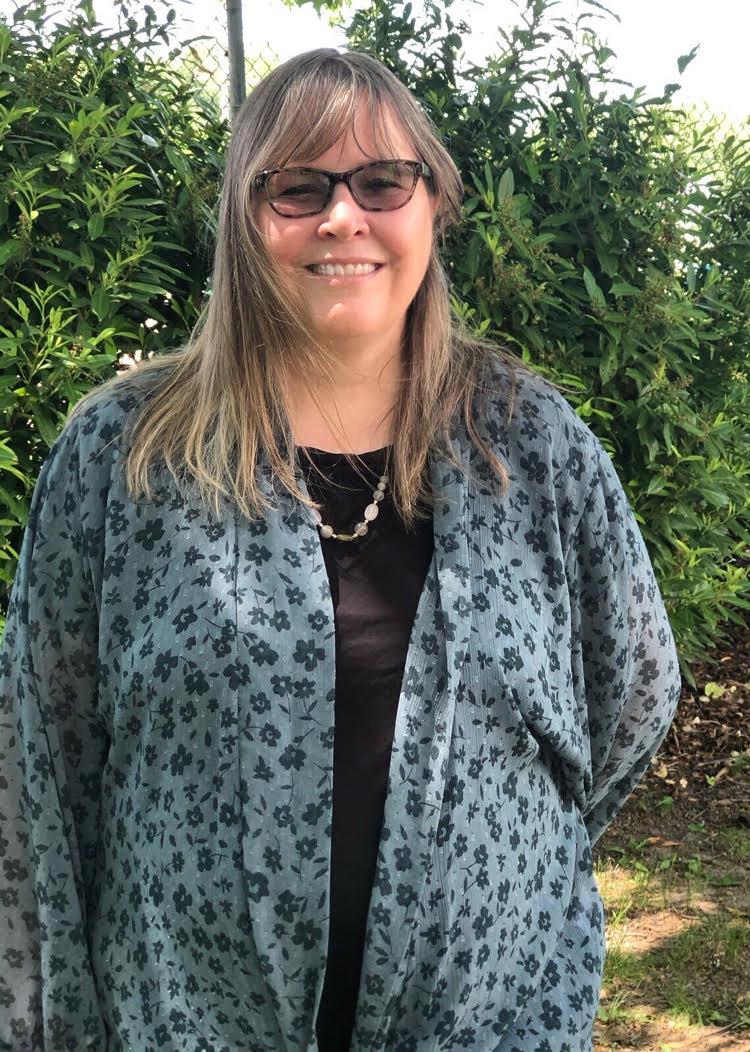 Happy Friday! I have another Fashom box reveal to share with you! This is my 5th box! I love getting new Fashom boxes. Each box is filled with 5 fashion items, handpicked for me by my Fashom stylist. My twins are graduating from high school this month, and I was hoping to find some items to wear to the many end-of-year events that I will attend. My newest Fashom box didn't disappoint!
What is Fashom?
Fashom is a fun fashion service where a stylist selects 5 fashion/clothing items just for you. For this service, you only pay a $20 fee.
If you purchase anything from your box, that fee is applied to the cost of the items you choose. Plus, shipping and returns are free, too!
Fashom is a budget-friendly fashion service. It's not a subscription service. You are not obligated to receive a box every month. You only request one when the mood or need hits you!
Plus, Fashom offers a 15% discount when you purchase 3 or more items, and a 30% off discount when you keep all 5 items! I like that!
Fashom donates $1 of every box sold to Second Chance Rescue NYC as a way of giving back to the community.
Ordering My Fashom Box
Before my fashions were sent to me, I shared with my stylist what type of items I wanted to receive in my box.
Once my stylist chose my items, I used the Fashom app to review the clothing items and pick which items should be sent in my box. This month my stylist was Kristin. She did an awesome job!
I let Kristin know that I was looking for some items to wear to this month's graduation-related events, as well as a lightweight pair of joggers or leggings.
That's take a look at what I received this month!
Floral Kimono and Black Tee
The item I was most excited to try on in my Fashom box was the Wendy Floral Kimono by Les Amis ($42). The kimono is light, and is perfect for when a hot summer day transitions into a cool evening. Blue and black are among my favorite clothing colors, too.
I think this kimono will be perfect for days when my family meets good friends of ours for Korean tacos on the boardwalk in Asbury Park, NJ, a favorite summer gathering place of ours.
I wore the kimono with the Jane Black Tee ($45) by Studio Ko Clothing, picked out for me by my stylist. The price point seems high for a black tee, but this tee is more of a transitional item.
The tee looks more upscale than just a plain cotton t shirt. The tee is also incredibly soft and comfortable. I also like the longer length of this tee. (More photos of the t shirt are lower in this post.)
The sandals I paired with this outfit are white FUNKYMONKEY Women's Comfort Slides ($17.99). The shoes are light, yet supportive and pair well with almost any summer outfit!
These slides come in many colors and prints. They are also incredibly inexpensive. I might want to get a pair in black for some of the senior-year events I will be attending this month at my twins' high school.
Interested in getting your own Fashom box? Use my Fashom referral link to get $10 off your first box!
Zenobia Koshiba Floral Print Top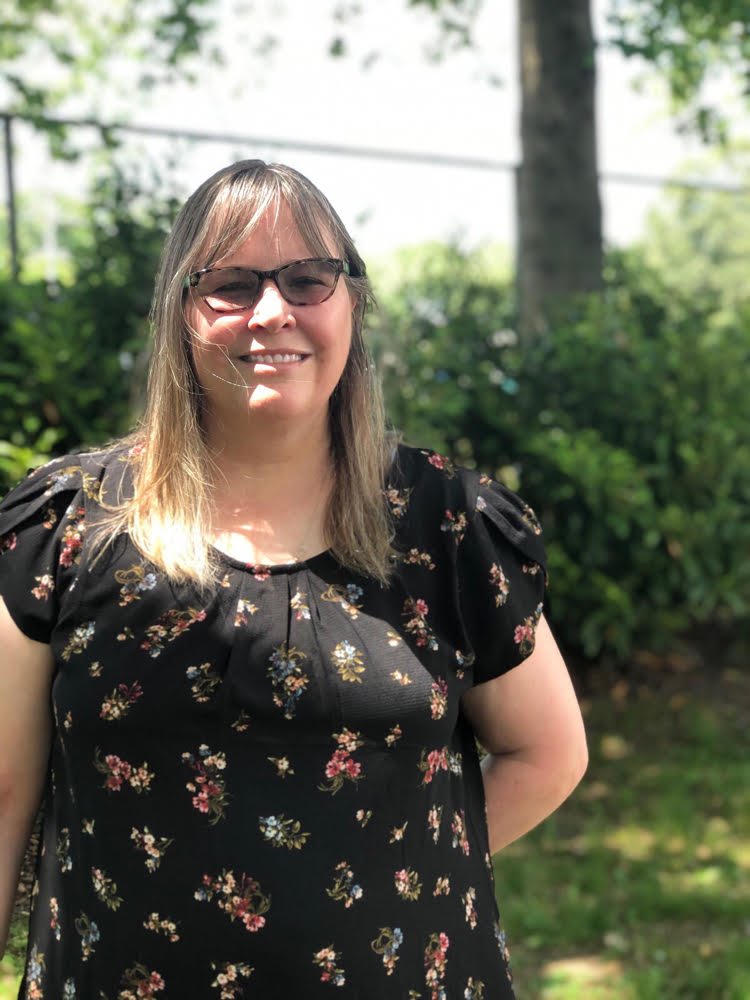 Next, I tried on the Zenobia Koshiba Floral Print Top ($28). I love how this blouse combines one of my go-to wardrobe colors (black) with a pretty floral.
The blouse is light and comfortable, and I know that I will be able to wear it to any of the special milestone high school events that are scheduled this month.
Gill: Christy Top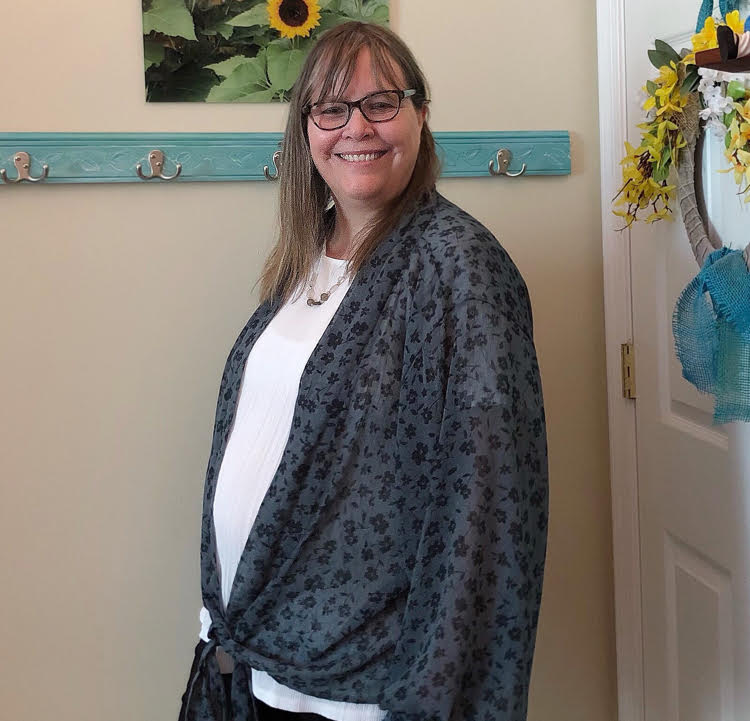 The ribbed Gill: Christy Top ($46) is another blouse in my Fashom box that will be perfect for any of the graduation-related events I will be attending this month.
I think it pairs well with the floral kimono in my Fashom box. I don't own many blouses actuallly. (I have a lot of casual tees.) So it will be good to have a slightly dressier top in my closet.
Kaitlyn Star Joggers by LLove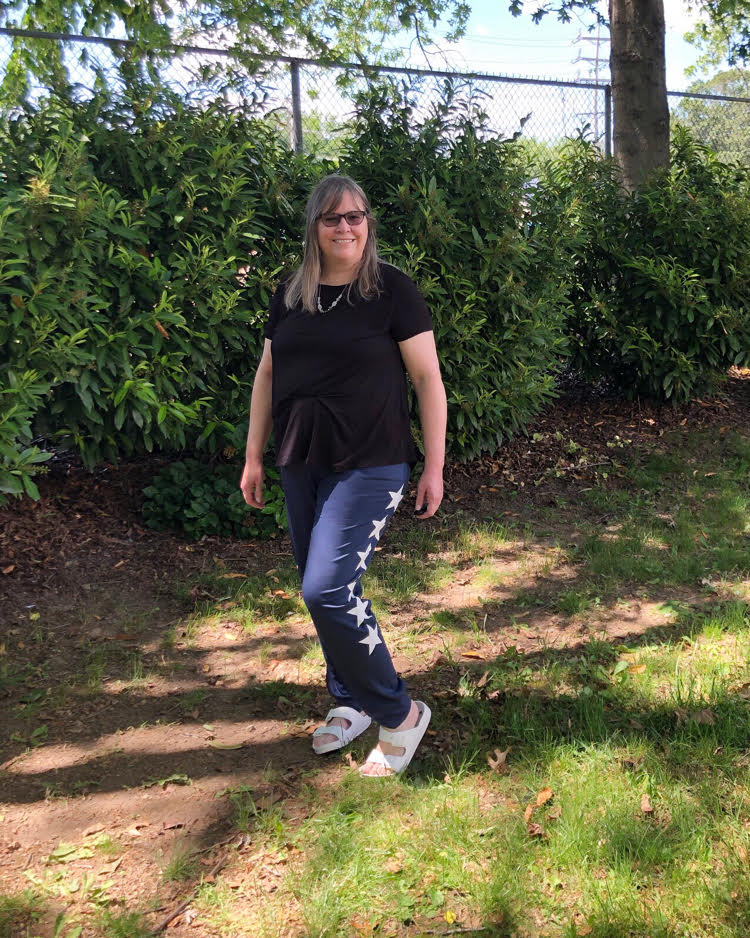 These joggers ($48) were my least favorite item in the box. The joggers are lightweight and comfortable, however, and are a good option for cooler summer nights. I paired them with the black tee from my Fashom box.
I am not totally taken with the jogger's star pattern, however.
But these joggers are perfect for walking my pup (we walk 1-2 miles daily together). In cooler weather, these joggers will be comfortable enough to even wear to bed.
What I Kept
Wondering what I kept and what I sent back? I actually kept everything! The two blouses – the black floral and the white top – are good options for the significant events I will be attending this month.
I love the look of the kimono, which I can wear to graduation-related events for my twins, or to the beach boardwalk on summer evenings.
I really wanted to keep the two blouses and the kimono. I discovered that with the 30% off option for keeping all 5 items, getting all 5 items was the most cost effective. So I kept everything!
Interested in getting your own Fashom box? Use my Fashom referral link to get $10 off your first box!
More Fashion from Mom Home Guide