Thanks to Ann Clark for providing Mom Home Guide with the quality cookie cutters used in this post for my frosted Easter cookies.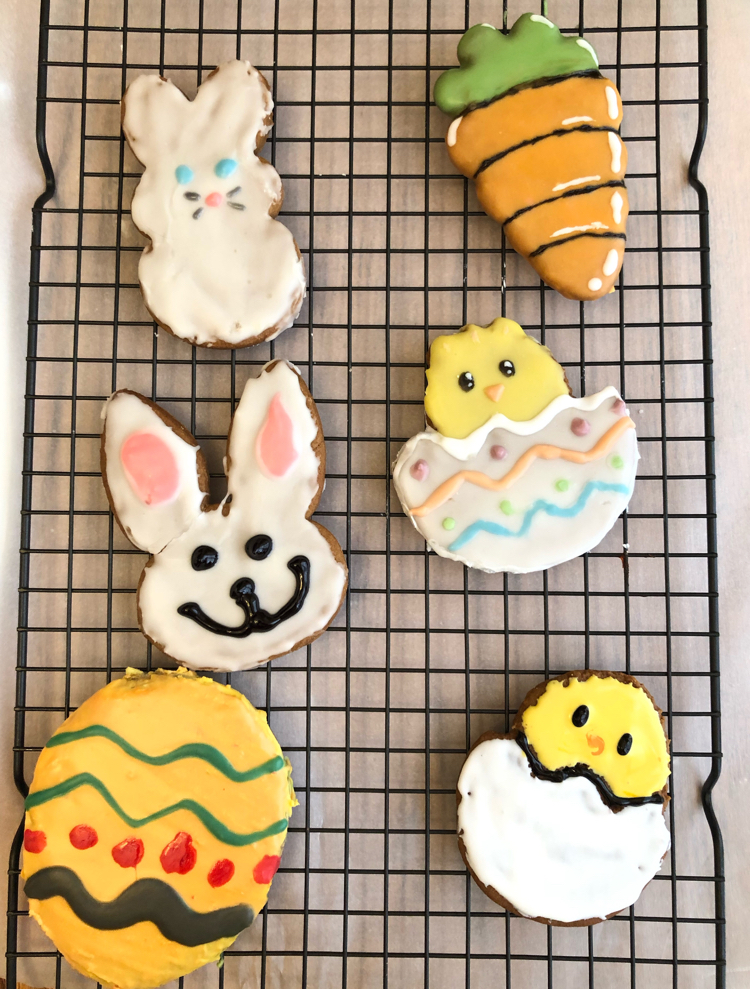 Welcome to the Taste Creations blog hop! The first Monday of every month we get together to share recipes. This Monday, we are sharing seasonal spring desserts! I have been quite busy of late, so I am sharing frosted Easter cookies that I made with my teen daughters a previous Easter—the cookies were so easy to make and so much fun to decorate! Be sure to scroll to the bottom of this post to see my friends' recipes!
Frosted Easter Cookies Recipe
My teen daughters and I made gingerbread cookies one Christmas. We loved the cookies so much! Which got us thinking—why is gingerbread often reserved just for Christmas? We thought frosted Easter cookies made with gingerbread would be equally as fun as Christmas gingerbread cookies!
I reached out to Ann Clark, a Vermont-based maker of quality tin-plated steel cookie cutters. All cookie cutters are made from USA-made tin plated steel and are certified food safe. Ann Clark sent me a adorable Easter collection of cookie cutters, which my daughters and I used to make our Easter gingerbread cookies.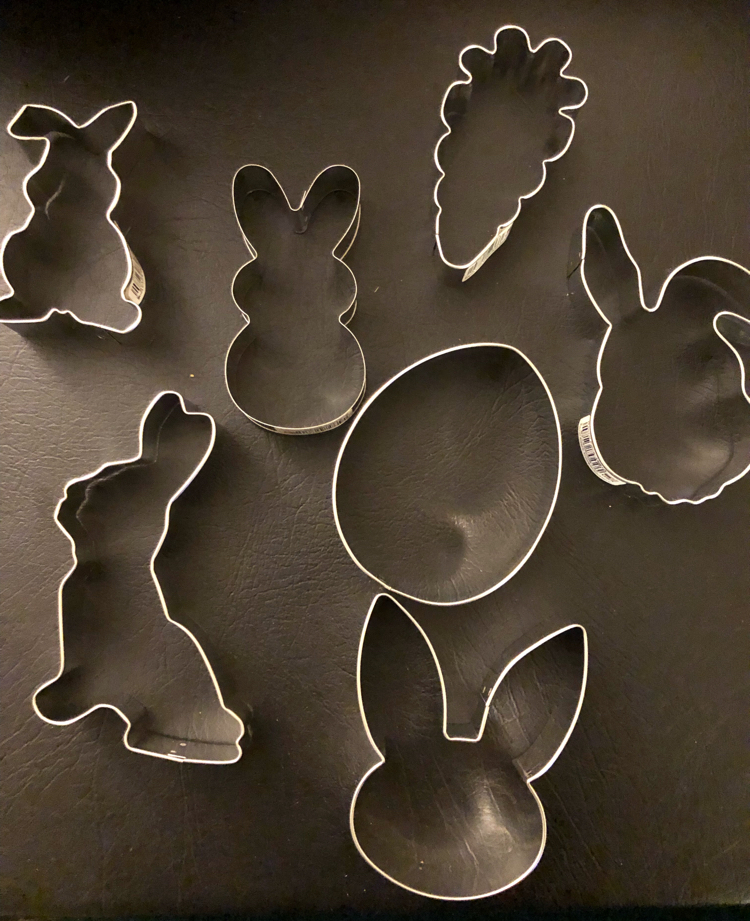 For our frosted Easter gingerbread cookies, we used the same recipe that we used for our Christmas gingerbread cookies.
Recipe courtesy of Mccormick.com)
(makes about 24 gingerbread cookies)
Cookie Ingredients
3 cups flour
2 teaspoons ground ginger
1 teaspoon ground cinnamon
1 teaspoon baking soda
1/4 teaspoon ground nutmeg
1/4 teaspoon salt
3/4 cup (1 1/2 sticks) butter, softened
3/4 cup firmly packed brown sugar
1/2 cup molasses
1 egg
1 teaspoon pure vanilla extract
Frosted Easter Cookies Instructions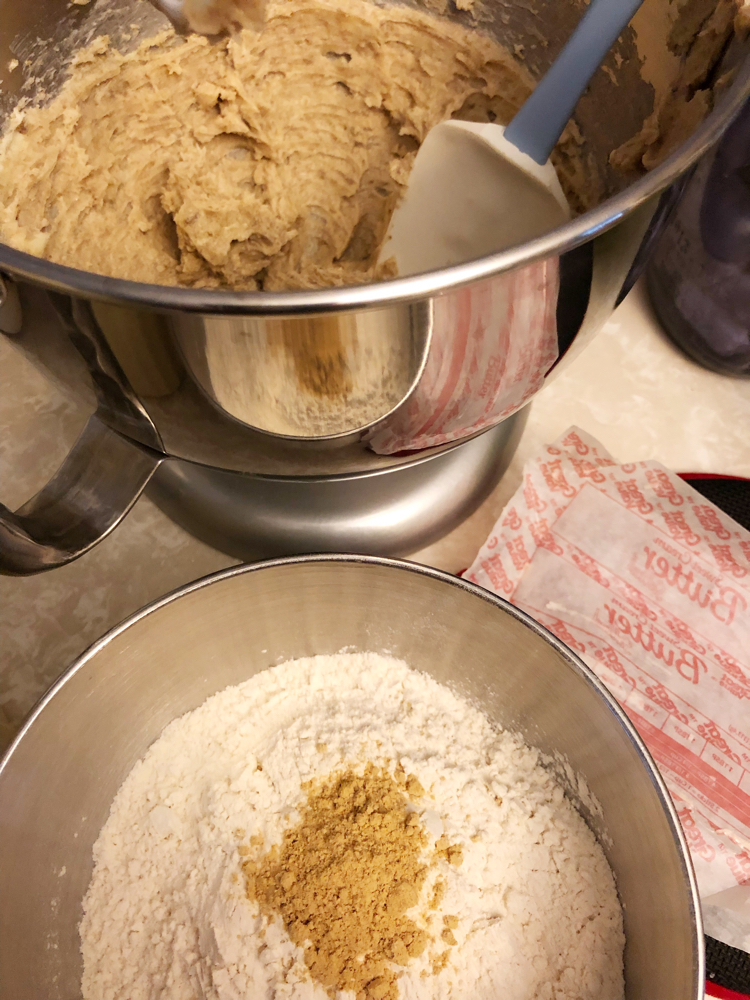 Mix flour, ginger, cinnamon, baking soda, nutmeg and salt in large mixing bowl. Set aside. Beat butter and brown sugar in a separate large mixing bowl with an electric mixer on medium speed until light and fluffy. Add molasses, egg and vanilla, mix well. Gradually beat in flour mixture on low speed until well mixed.
Press dough into a thick flat disk. Wrap in plastic wrap. Refrigerate 4 hours or overnight.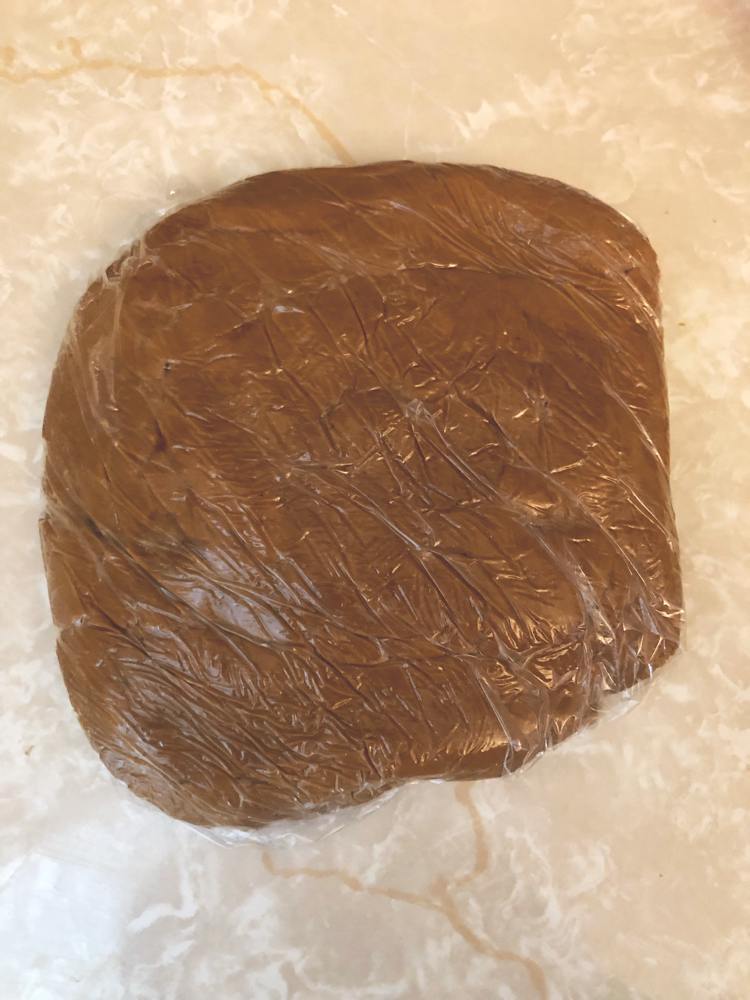 Preheat oven to 350°F. Roll out dough with a rolling pin to 1/4-inch thickness on a lightly floured work surface.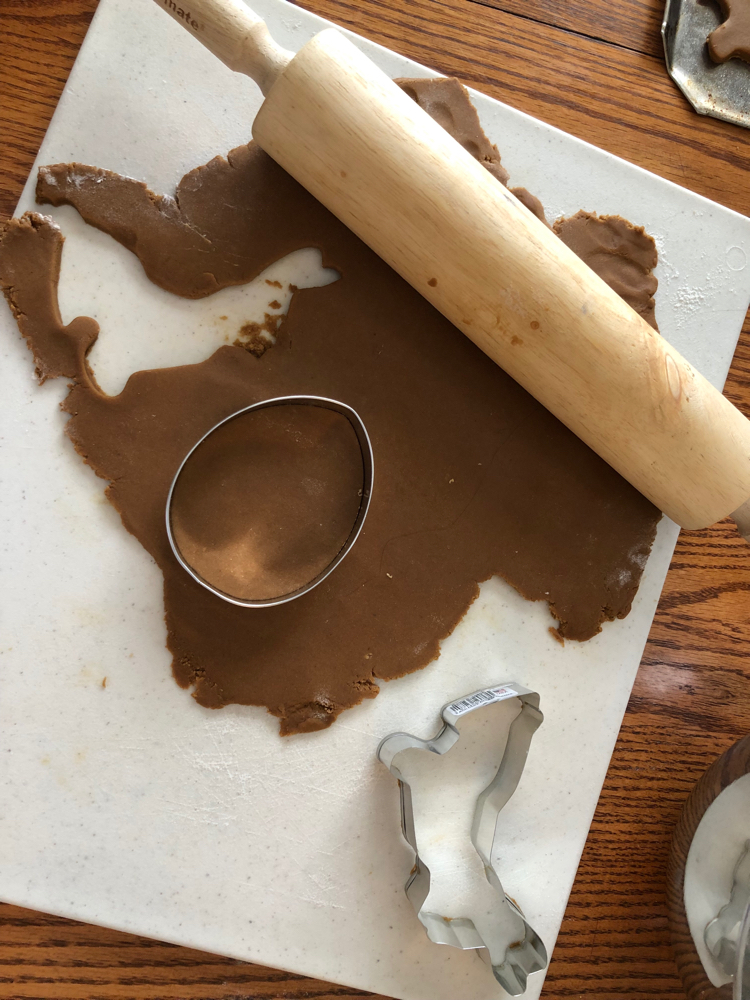 Cut into Easter cookie shapes with your cookie cutters.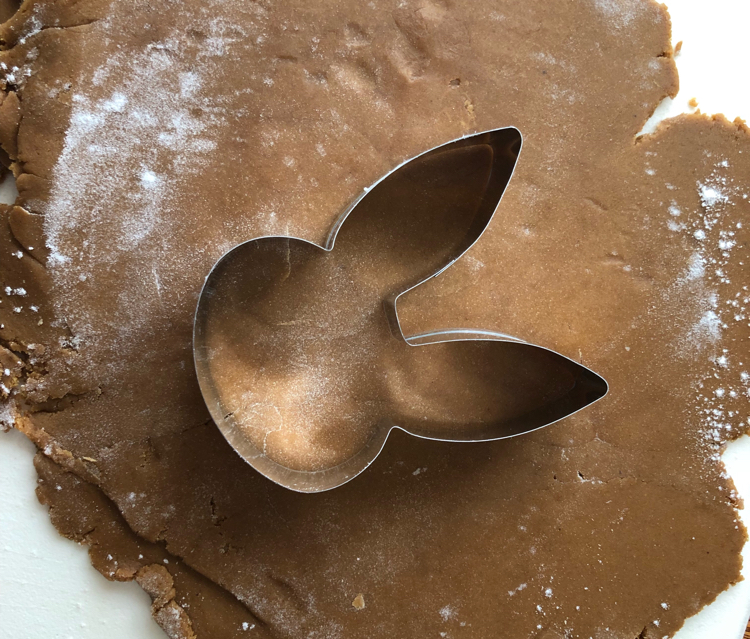 Bake 8 to 10 minutes on a baking sheet or until edges of cookies are set and just begin to brown.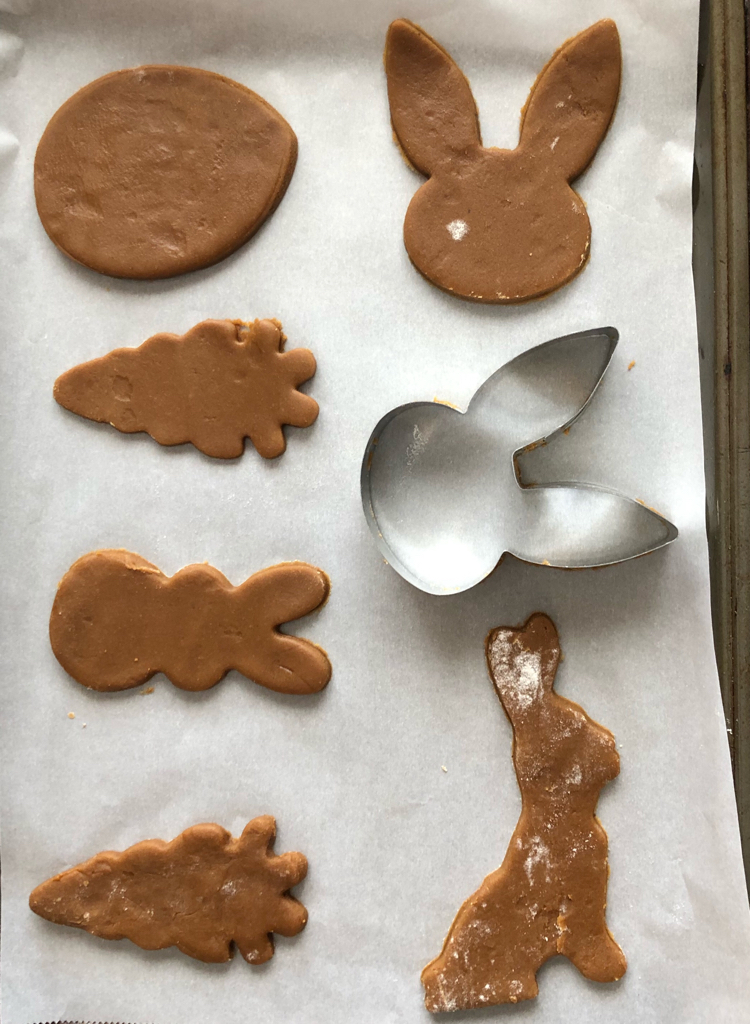 Remove to a wire cooling rack and cool completely.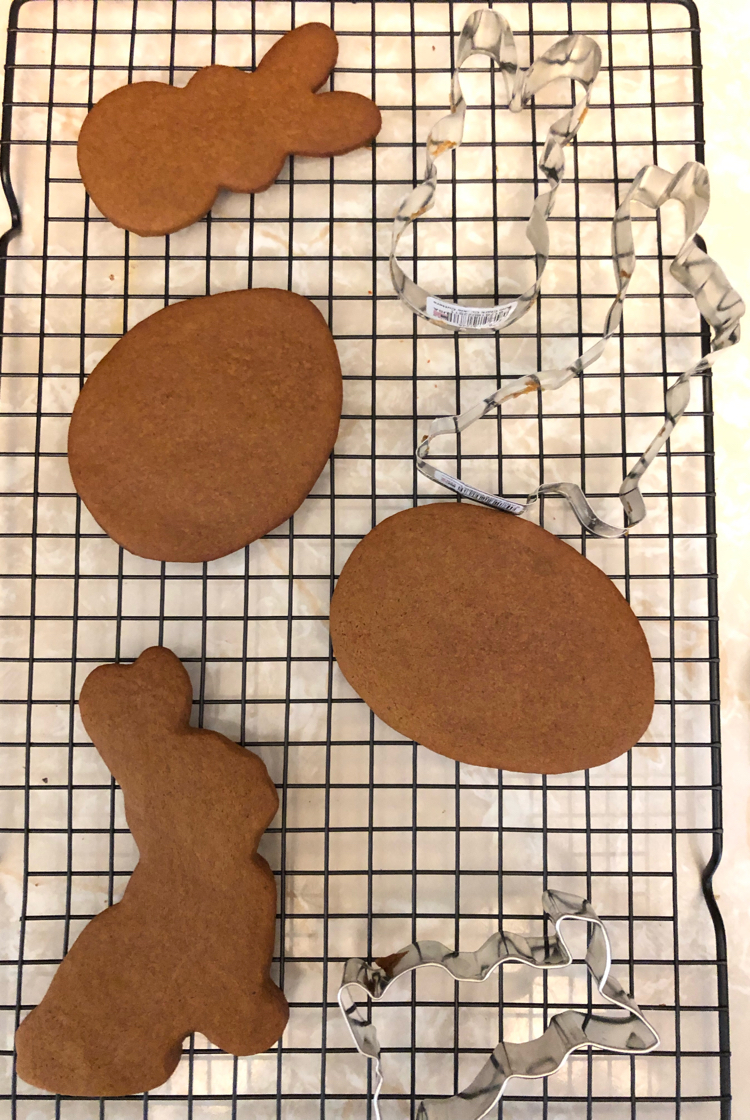 Once the cookies are completely cooled, you can decorate them. My daughters and I used a homemade lemon icing to decorate ours. The icing adds a light lemon flavor to the gingerbread cookies. I got the icing recipe from Where is My Spoon.
Lemon Icing Recipe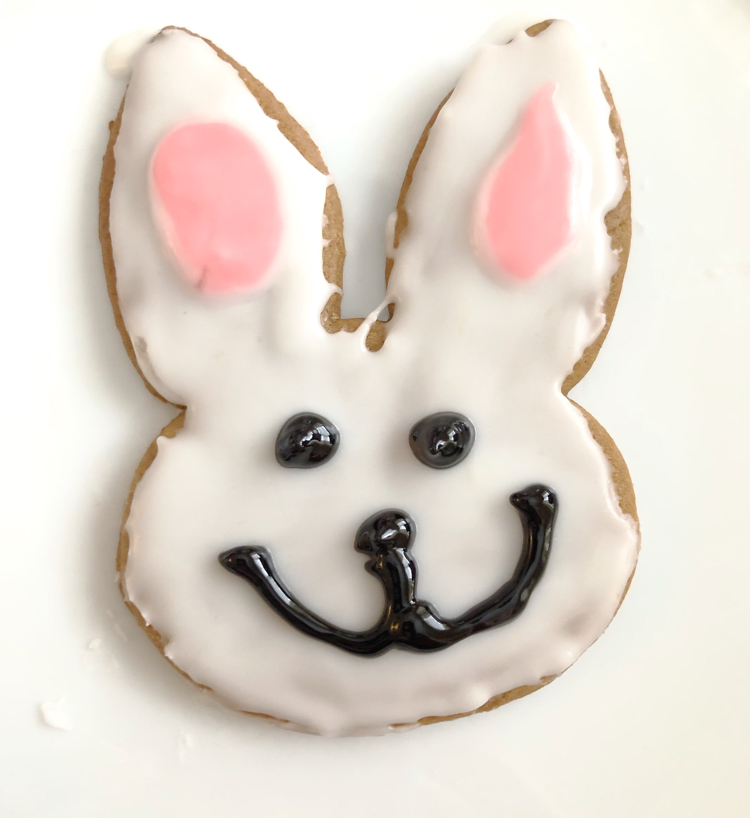 (courtesy of Where is My Spoon)
2 ½ cups icing sugar
3 ½ + ½ to 1 tablespoons lemon juice
Mix the icing sugar with 3 ½ tablespoons lemon juice until smooth, thick and glossy. Add more drops of lemon juice as necessary. We mixed our icing to be thin enough to be able to spread with a small spatula. What I like about this icing recipe is that it's super easy to put together and doesn't involve raw eggs.
We divided the icing into small bowls and added drops of food coloring to the icing in the bowls to create the icing colors we wanted for our cookies. We used both mini spatulas and toothpicks to decorate our cookies.
We let the icing set for a while before moving the iced gingerbread cookies into covered containers for storage. Once decorated, your cookies should last for up to 5 days.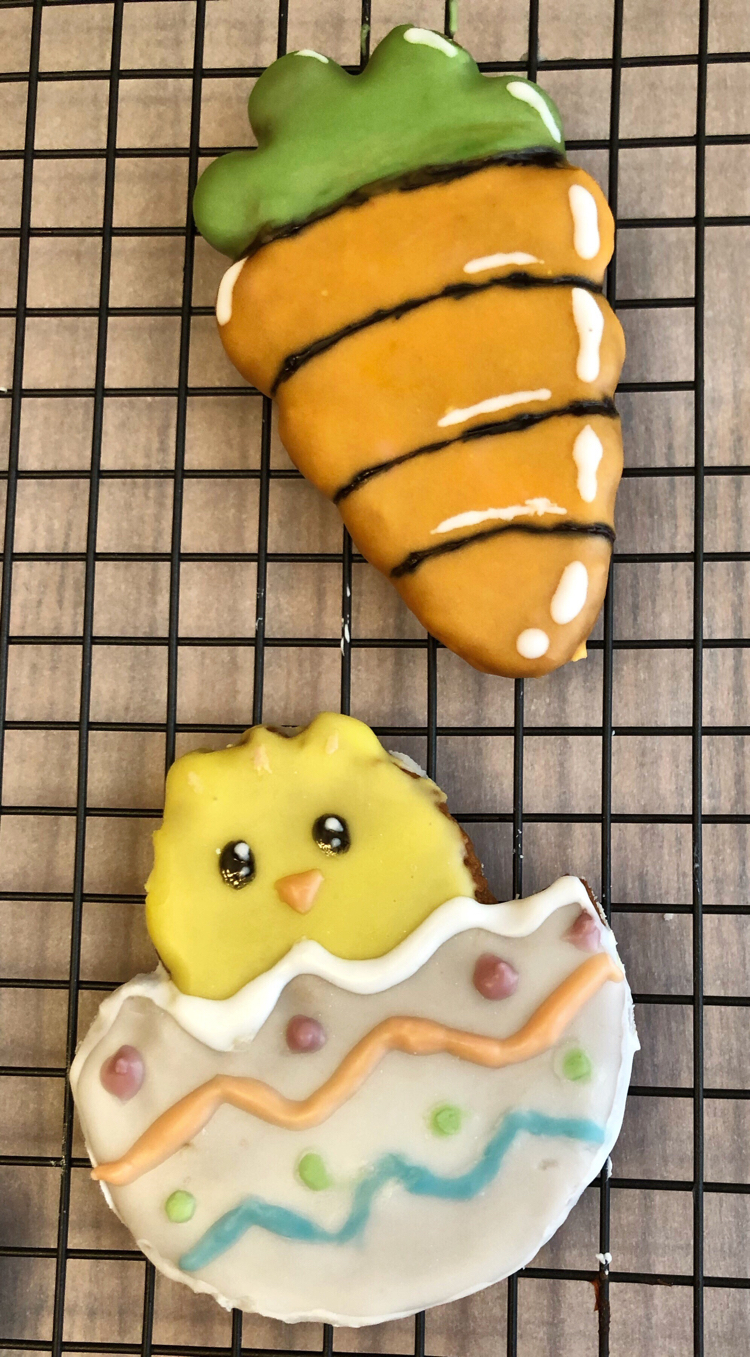 If you like the shape of our Easter cookies, you might be interested in these Ann Clark Easter cookie cutters!
I really enjoyed baking and decorating these cookies with my talented daughters—most of the cookies that came out the best were decorated by them!
Check Out My Friends' Delicious Recipes!
Chocolate Meringue Dessert – An Italian in my Kitchen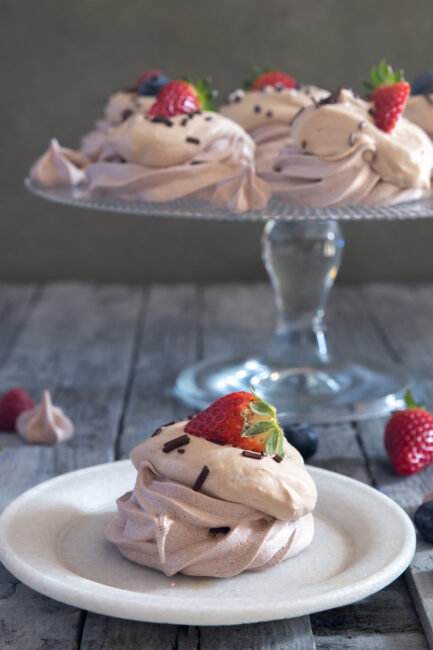 Rhubard Custard Bars – Tikkido