I can't tell you how happy I am that it is now spring!
The winter was a tough one for my family, what with my broken wrist and my family's recent bout of the flu. Here's hoping for a healthy and happy spring!
New Spring Flowers
When I was outside today, I was thrilled to see that some of my flowers are beginning to poke up through the soil. It looks like my tulips are starting to grow, and some of my flowers in my southern exposure garden are starting to break through the soil, too!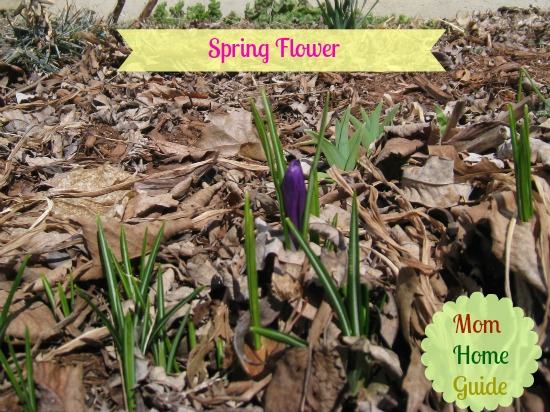 My family is just starting to get better from the flu, so I wasn't able to tackle any new projects this week. But, I am getting ready to take out the pretty fringed burlap table runner that I made last spring! I think the ribbon accents and colorful flowers are just what my house needs to make it feel more like spring! My tutorial on how to make my burlap table runner is on 5MinutesforMom, if you would like to check it out.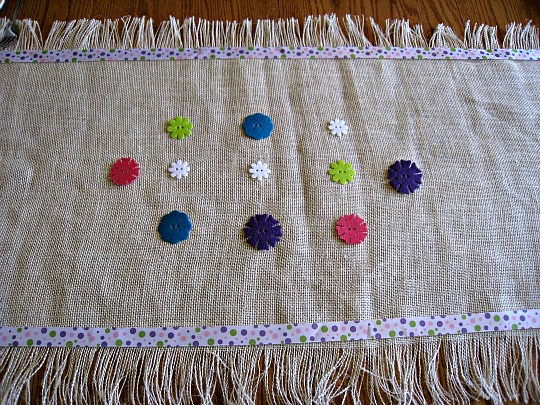 I am also enjoying the bird and butterfly burlap chevron wreath that I made for my home. My daughters and I love bird watching, and we hatch butterflies every spring, so the wreath really suits us!
More Spring Wreaths and Crafts
I am linking my spring wreath up at The Everyday Home's "Porches and Wreaths" linky party and my burlap table runner at the At the Picket Fence's Spring Crafts linky party. Stop by The Everyday Home and At the Picket Fence for more fun spring craft ideas!
You Might Also Like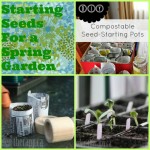 Spring Craft Magnets and Yarn Wreath