Thanks to Cutting Edge Stencils for providing me with the stencil described in this post and used in my project.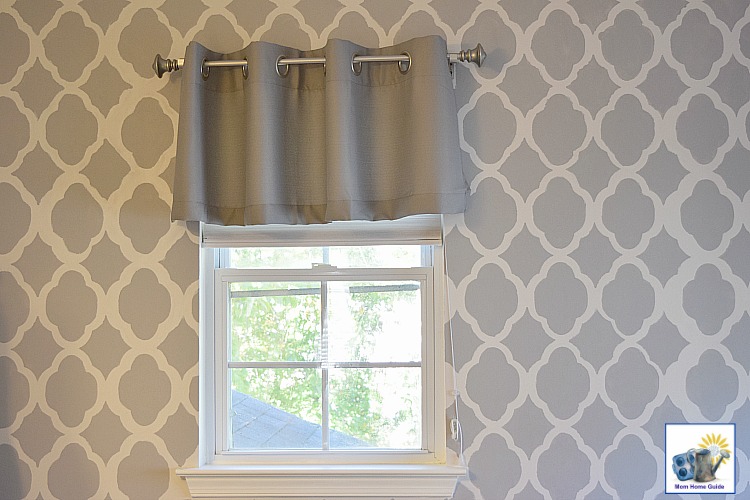 Four years ago I started stenciling a feature wall in my home's master bathroom. Life got busy, and I only finished the feature wall this year! I guess being stuck at home for months on end has some pluses! Now that the feature wall is finished, I thought it would be a great time to share how to create a DIY feature wall with a wall stencil
.
How to Create a Bathroom Feature Wall with a Stencil
My husband doesn't love a lot of bright colors in the home, so I had painted out bathroom gray. Unfortunately, the shade I chose was a light gray – too light. I didn't think the paint color did anything to make our bathroom space more interesting.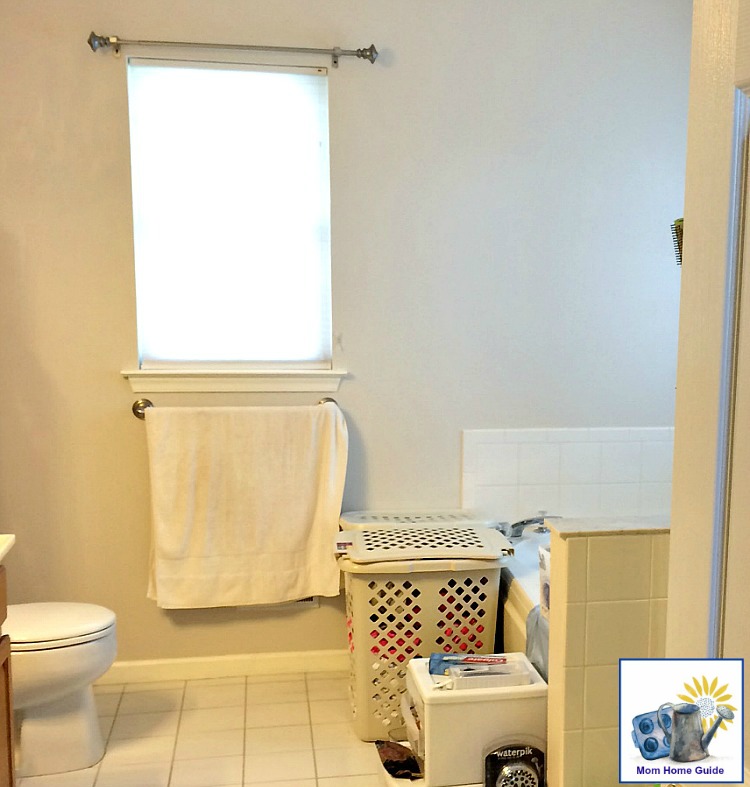 I thought the space would look a lot better if I used a wall stencil and a dark gray to create a stenciled design on one wall in our bathroom. The wall is the wall that can be seen when looking toward the bathroom from my home's master bedroom. I opted to use the Rabat Allover Wall Stencil on my bathroom wall.
Getting the pattern correct when stenciling a wall should be fairly easy. But, apparently, I was too eager to start my project and didn't align my stencil quite right from the beginning. Cutting Edge Stencils has a registration system on its stencils to get the design right – you just use parts of the previously painted design to align and lock in the wall stencil. I missed that key fact, so my design is a little less than perfect. But I think my stenciled wall still looks nice! (So I guess it shows that even if you don't stencil your wall "perfectly" it can still look great!
If you decide to use a Cutting Edge Stencil to create a feature wall in a room of your home, make sure to read these Tips & Tricks You Must know to Stencil Walls like a Pro from Cutting Edge Stencils.
Cutting Edge Stencils also has a lot of great how-to stenciling videos. I'd be sure to watch one of those before beginning your stenciling project.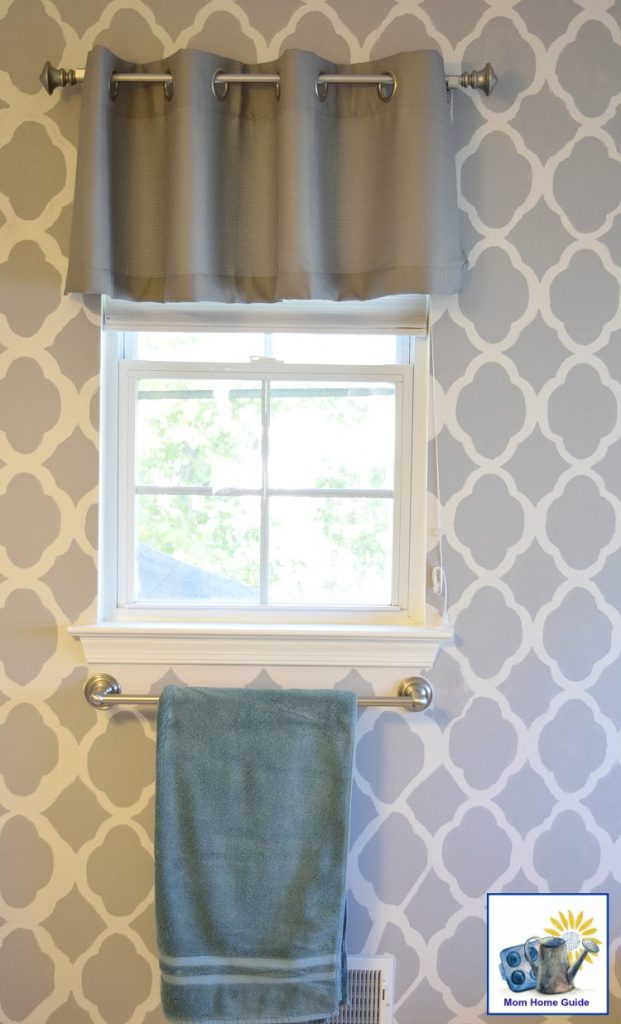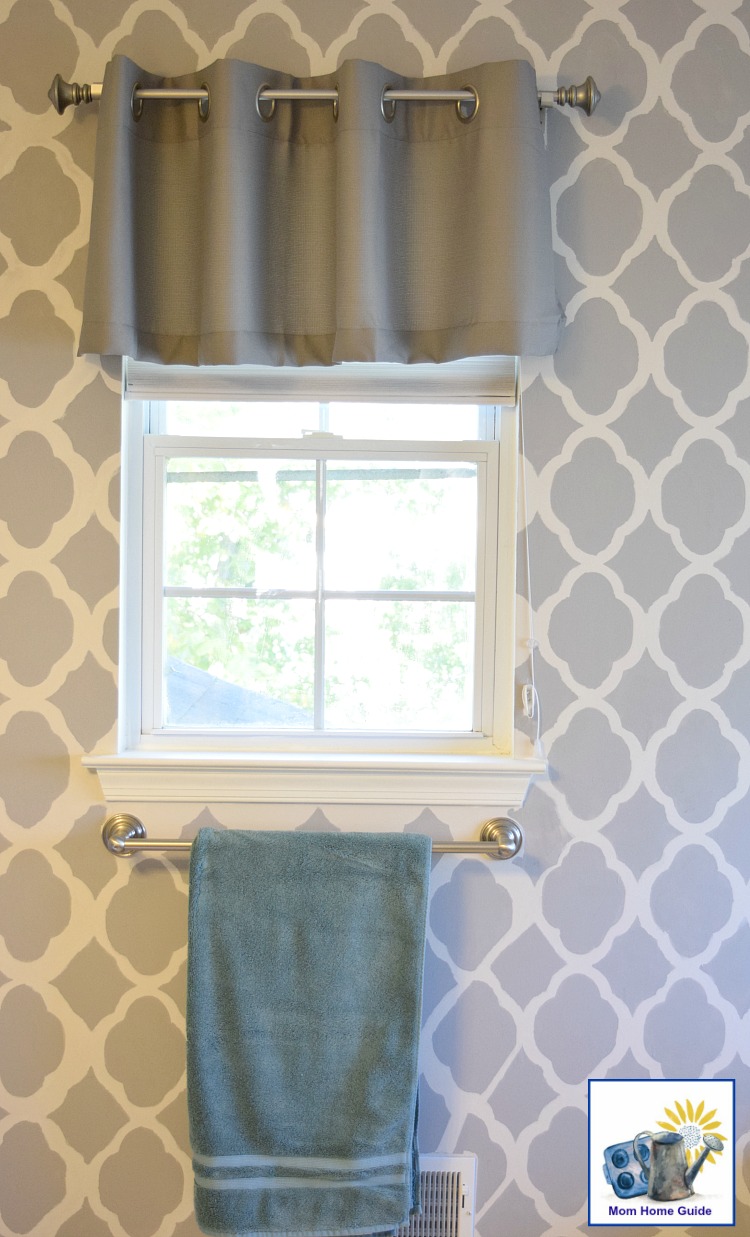 Since stenciling my bathroom wall, I've added come canvas art to the wall. I think the added color of the print (of a photo I took on a day trip with my family) adds interest and some pretty colors to the space.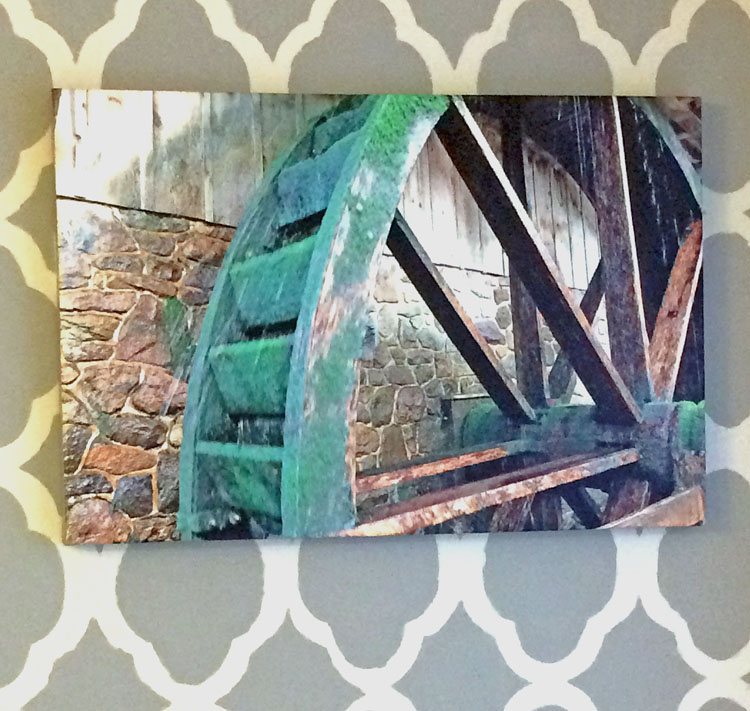 I've also added a puppy photo print of my pup, Mochi, to the feature wall.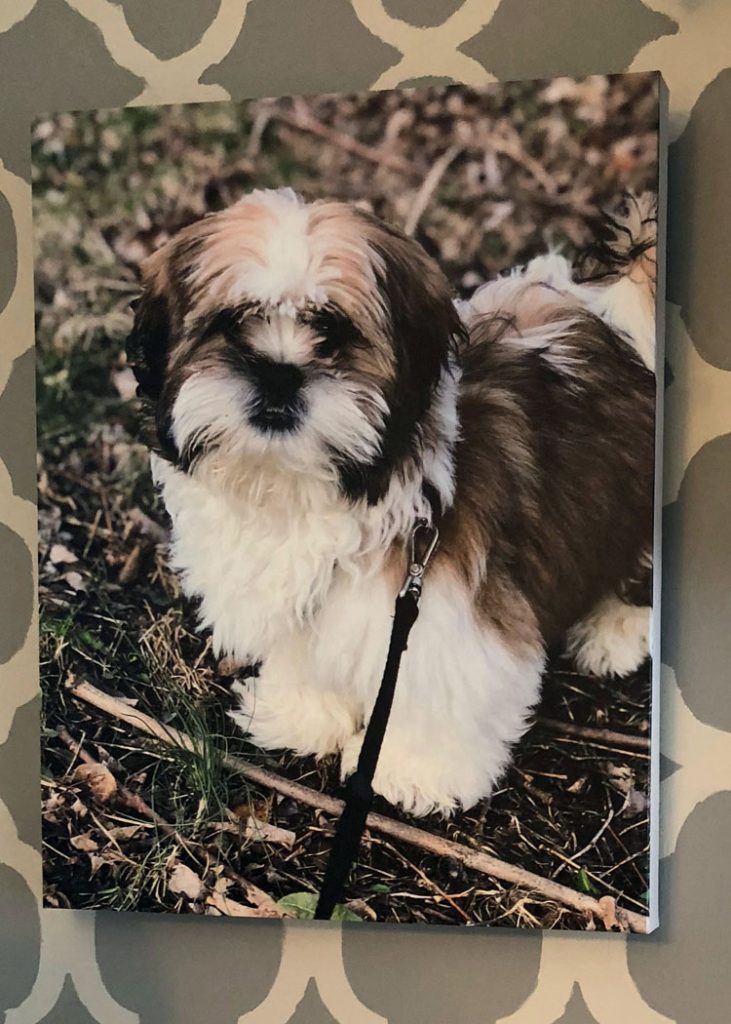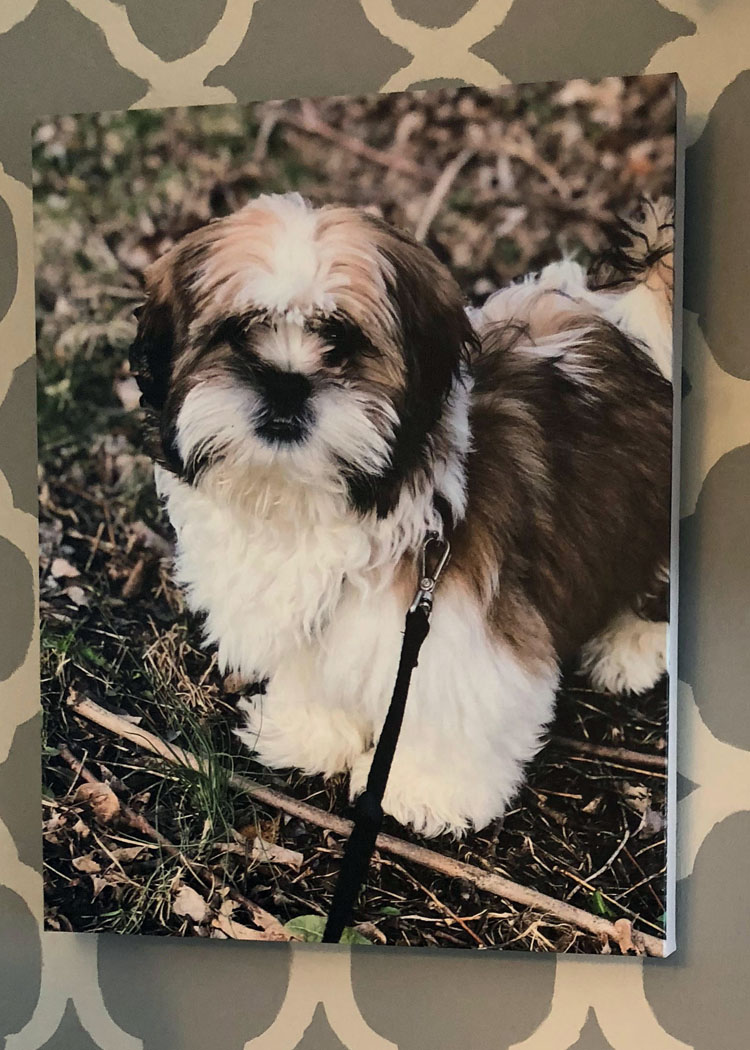 I still have some projects I'd like to do in the space. For starters, I'd like to paint the bathroom vanity. Above the double vanity in the master bedroom is a huge unframed mirror. I would like to create a DIY bathroom mirror like I did for my daughters' bathroom. It came out great!
Other Great Budget DIY Projects
You might like these budget DIY bathroom projects, too!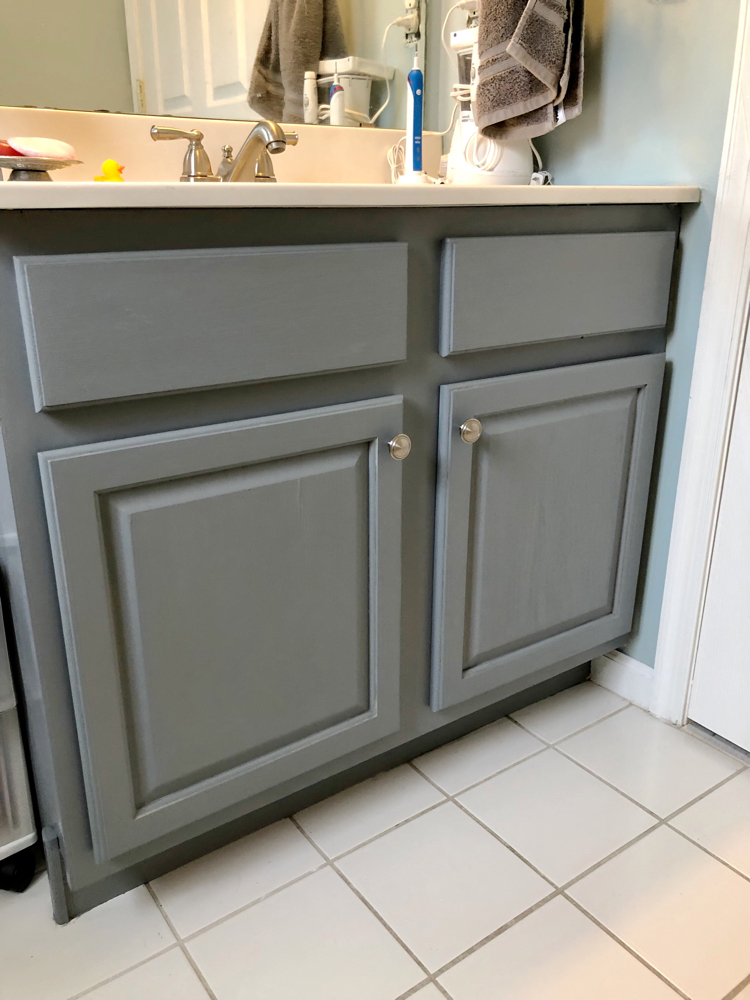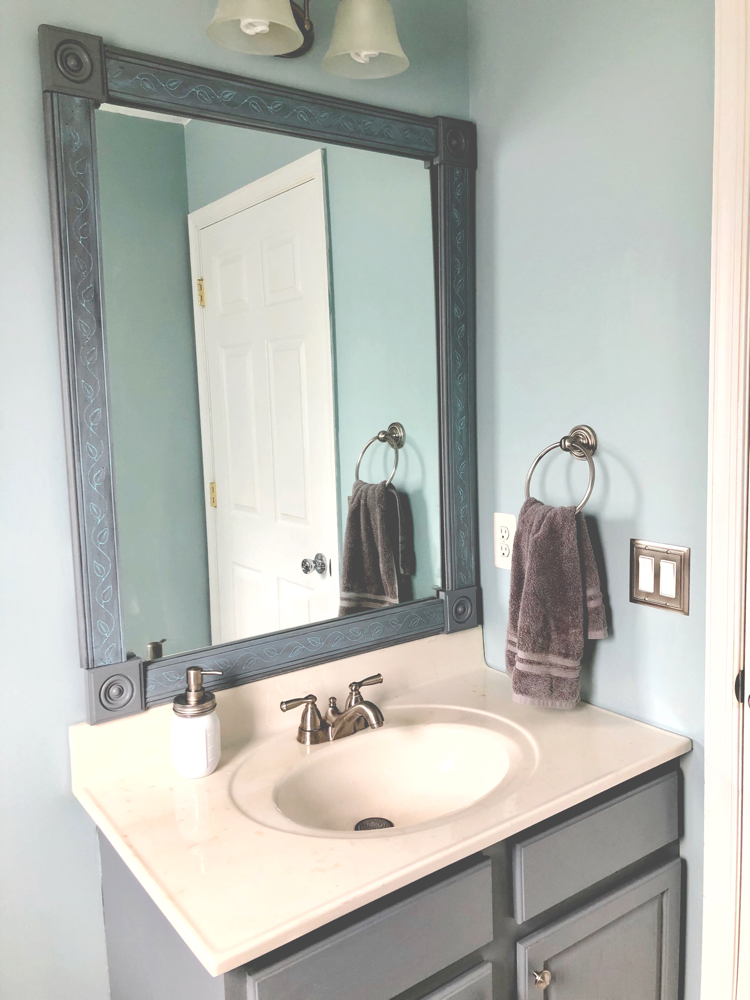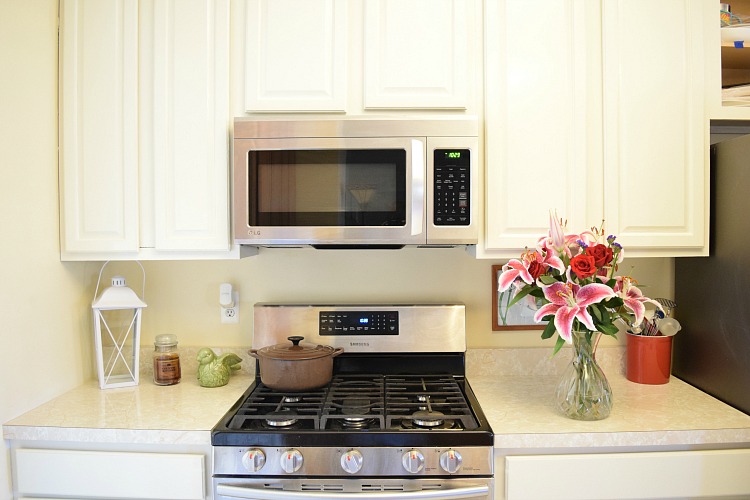 Easy Patio Planter Posts for String Lights