Thanks to HTVRONT for sponsoring this post.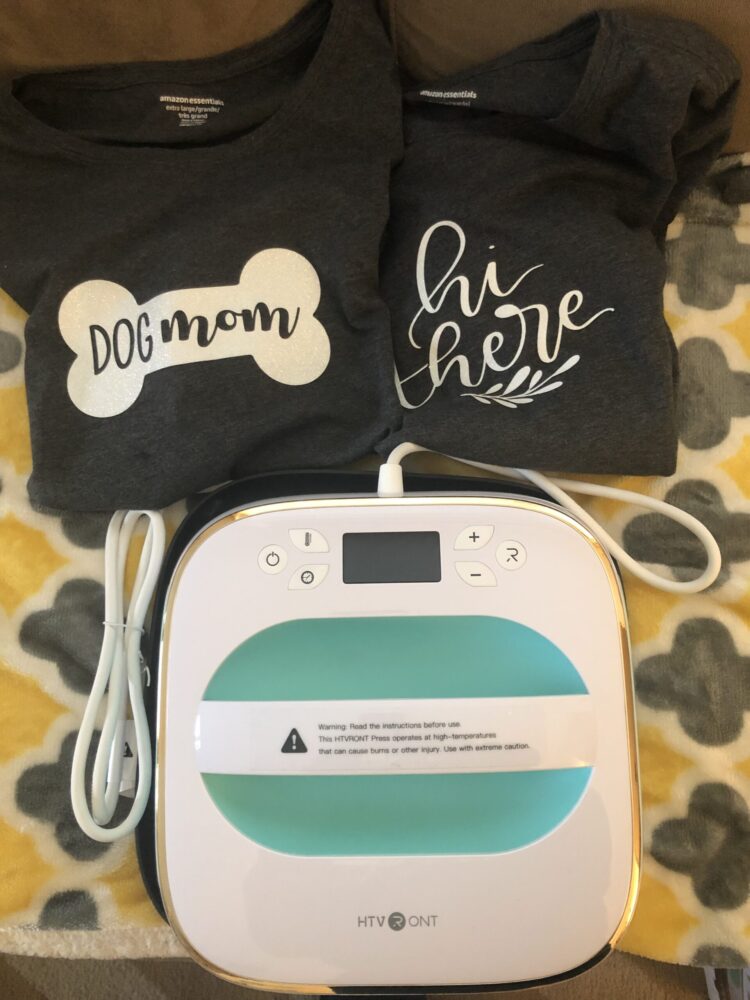 Today I am sharing a fun and easy way to use your vinyl-cutting machine—such as a Silhouette or a Cricut —and HTVRONT'S new heat press machine to make custom T-shirts! This easy to use 10 x 10 heat press makes creating fun and beautiful vinyl design T-shirts a breeze! I used my new HRTVRONT heat press to make two T-Shirts—I made the shirts on a lunch break, and it took only seconds to transfer my designs to my shirts! So awesome!
HTVRONT is having a BIG spring sale on its heat press, cutting mats, and vinyl, including fun color-changing, chameleon vinyl, starting Monday, March 14 and running through March 31!! Their heat press will be discounted by $10, and you can get great discounts on cutting mats, heat transfer vinyl and other supplies! I know I'll be doing some shopping! The discounted prices will be available on Amazon, eBay and Walmart.
How to Make Custom T-Shirts With a HTVRONT Heat Press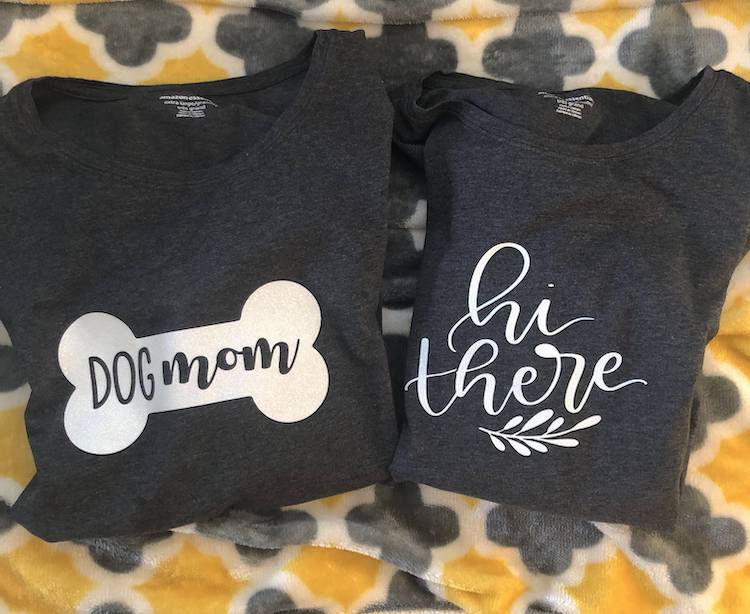 I was excited to get this new HTVRONT heat press machine so I could find new ways to use my Silhouette machine. I've done a few projects with my Silhouette so far, like my DIY wood slice Christmas ornaments, but not a lot. So when I got my new heat press, I was excited to find new ways to use my Silhouette!
Supplies
HTVRONT heat press machine
Vinyl cutting machine (Silhouette or Cricut)
White glitter heat transfer vinyl
How to Use a HTVRONT Heat Press
I found two inexpensive designs from the Silhouette online store that I downloaded: a dog mom design and a "Hi There" one. I cut the designs onto some white glitter heat transfer vinyl that I received from HTVRONT. The transfer vinyl worked perfectly with my Silhouette and was easy to cut. I read that it's important to use teflon sheets to cover vinyl when using a heat press, so I got some inexpensive Teflon sheets to place on top of my vinyl designs when using the press.
After my cutting my designs, the next step was to transfer them to the long-sleeved Amazon Essentials T-shirts that I bought for my project. My HTVRONT press comes with a heat-resistant pad so I could work on just about any surface—I used my ironing board. I pre-washed my shirts before my project, but I didn't iron them. But if your shirts have wrinkles, you may need to iron yours before trying to apply your design.
The heat press was super simple to use. I simply heated the press up to the temperature recommended for my vinyl in just a few minutes. Once the heat press reached the temperature I set, I set the timer countdown on the machine to 15 seconds, the time suggested for my HTVRONT transfer vinyl. I used the large, sturdy handle to lift up the press and placed it on top of my T-shirt and design. I applied a little pressure with my hands for 15 seconds, and then placed the press back on its heat-resistant pad. I repeated the same process for my second T-shirt. I unplugged my heat press when I was done making my two designs, but it also has an auto-shutoff so I can be assured it won't stay on if I ever forget. The clear digital display and audible alerts on my new heat press also make the machine extra simple to use.
I let the vinyl cool for about 3 to 4 minutes, and then peeled off the top backing to the vinyl, and my designs were complete! I was surprised at how easy it was. I was happy that someone like me, who tends to be accident-prone, could safely operate the press without any issues. My press came with a plain fabric storage bag—I am looking forward to creating a vinyl design on my Silhouette so I can personalize my bag for my nifty new heat press.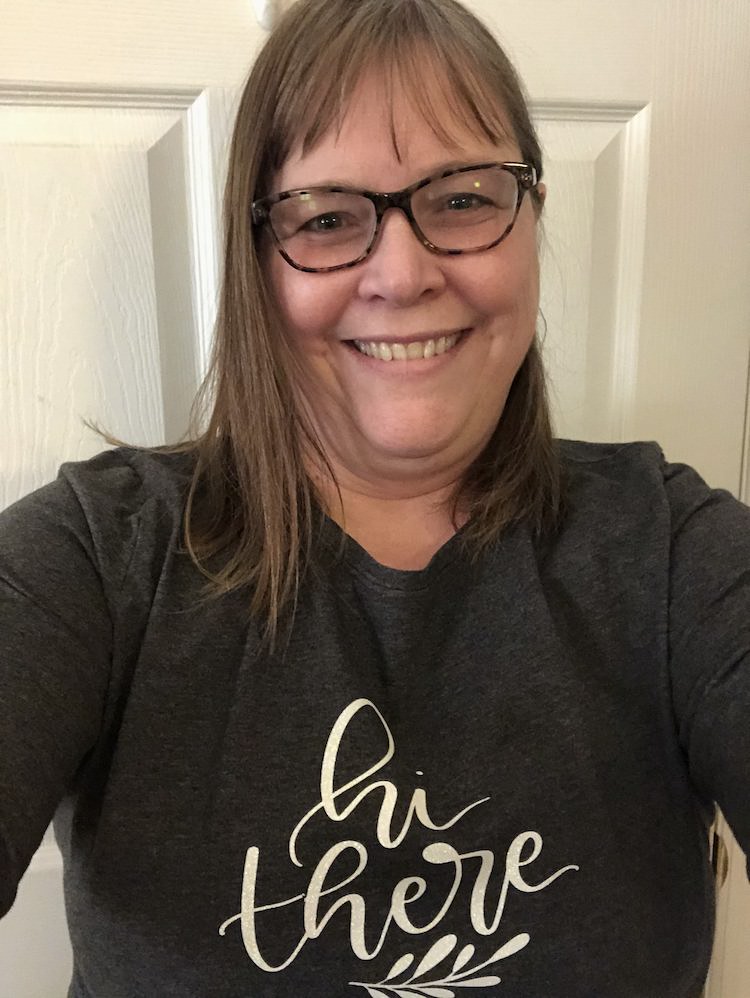 I am really excited to have this great heat press, which looks perfect in my craft room (the mint green just happens to match my decor) and doesn't take up much space, either. I hope to make some T-shirts for my kids, and maybe design some throw-pillow covers too. HTVRONT gave me an awesome pack of vinyl with lots of great colors that I know will be great for my new projects. I love that the vinyl comes in its own sturdy plastic storage envelope, too.
You Might Also Like