Thanks to Lokithor for providing me with the product reviewed in this post. This post contains Amazon affiliate links.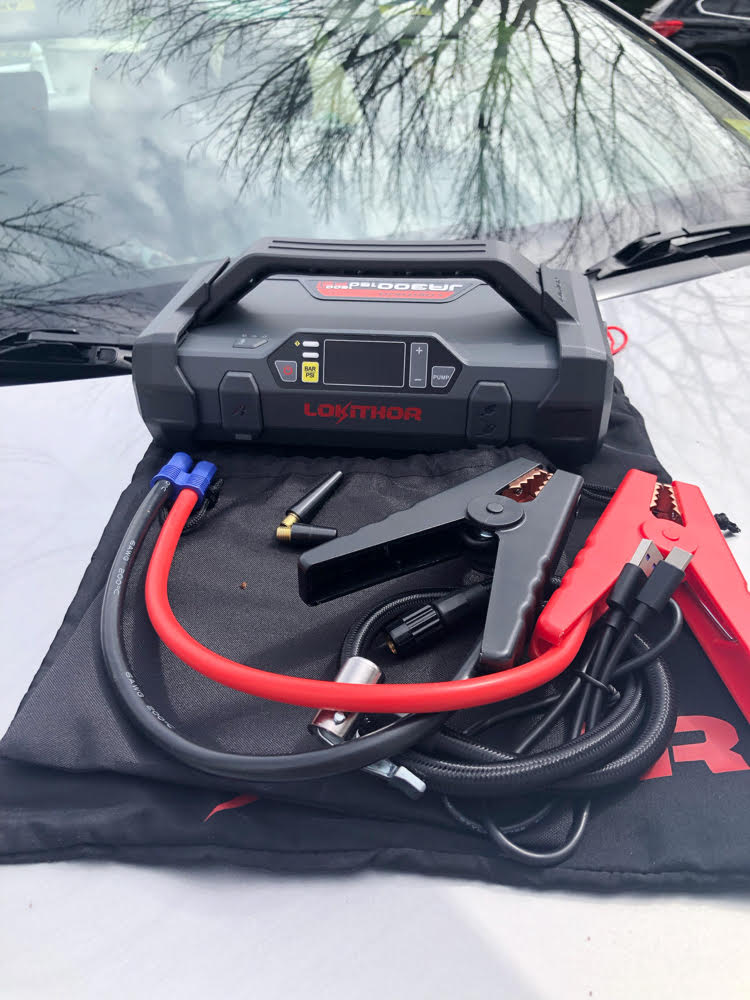 Since our twins started college in the fall, my husband and I have been driving back and forth visiting them and picking them up for breaks and driving them back again. We live in New Jersey, and my husband says that he's put as much mileage on his car from these trips that it would take to drive from our home to the West Coast! That's a lot of driving. I haven't been able to accompany my husband on all the trips. I worry about him driving alone, especially to Massachusetts, where one of our children goes to school. I've recently had the chance to try the Lokithor Jump Starter & Air Inflator 2 in 1, Model JA300. (This link is for a newer version of my Lokithor jump starter/air compressor/powerbank). This handy tool can jump-start a car, inflate car and bike tires, air mattresses and basketballs, etc., serve as a powerful flashlight and recharge a cell phone. I am going to keep our new Lokithor tool in the car for when we go on our long trips as an extra safety precaution.
All-in-One Jump Starter, Inflator and Powerbank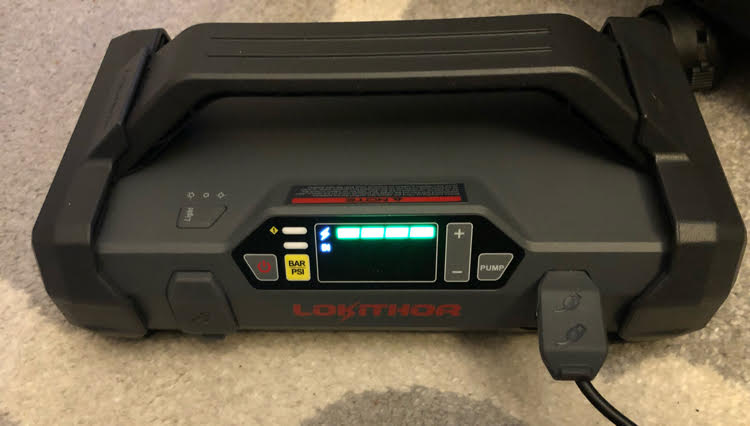 My Lokithor Jump Starter, air compressor and powerbank has 1500 amps and comes with all the cables and accessories needed to jump-start a car and inflate tires. I haven't used it yet on my car, but I have watched many reviews on the product, and I am sure it will do the job well. My Lokithor is pretty self-explanatory and is easy to use. It has a digital display that shows its power level at any time and helps me access its several functions.
Handy Home Tool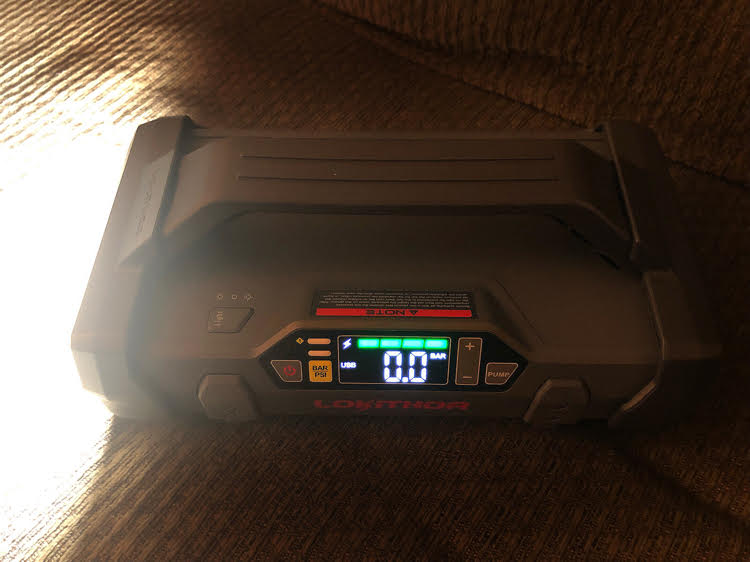 The Lokithor JA300 is quite useful around the house, too. Here in New Jersey, my home has lost power from time to time over the years. We actually lost electricity for a week a few years ago during a hurricane. The Lokithor essentially is a huge powebank that we can use if needed to charge our cell phones. In the photo below, you can see me charging my cell phone. I recently got a new Casely case for my iPhone. I like this floral Casely case —it's perfect for spring! My Casely case does a great job of protecting my iPhone, since I tend to drop it a lot.
My Lokithor 2 in 1 tool has a 300 lumens LED flashlight that we can use when we don't have electricity. The light is really bright—it would have come in handy when we sat in relative darkness night after night after that hurricane a few years ago.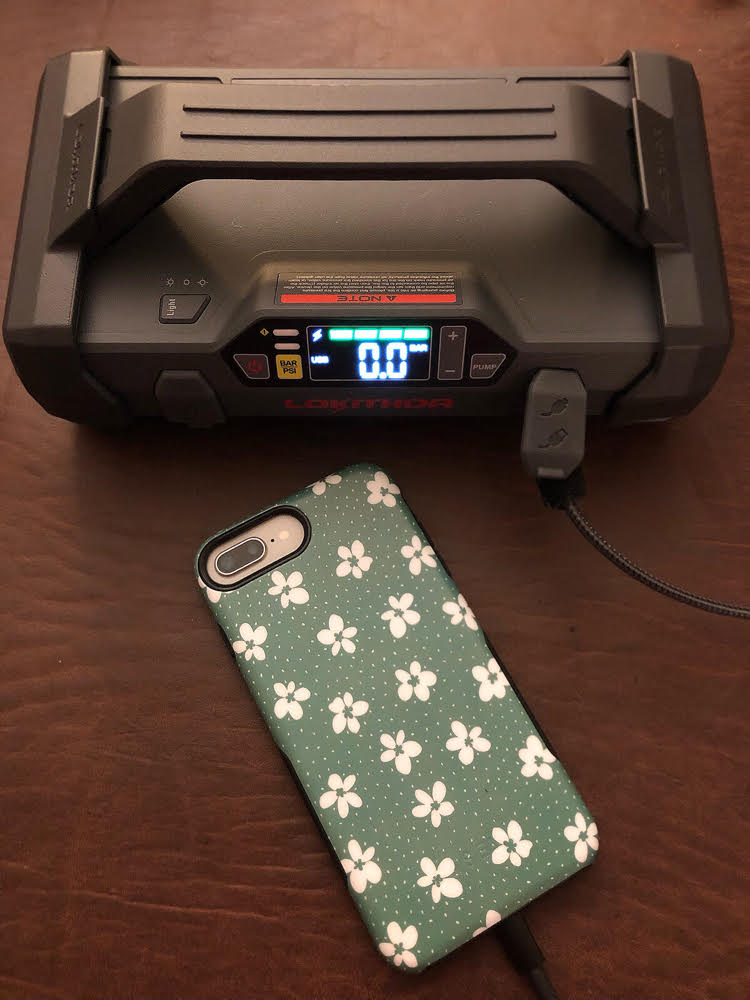 I recently used my 150 PSI Lokithor for an inflatable stability ball that I use for stretching and some physical therapy exercises.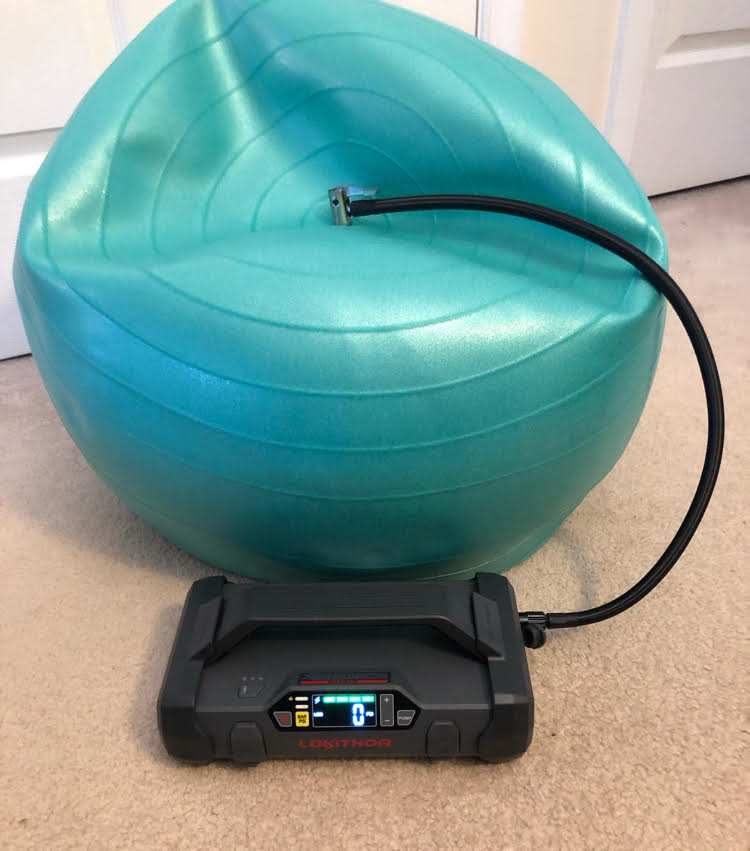 It was recently severely in need of air, so I used the air compressor function of my Lokithor, one of the included attachments and hose to quickly add air to the stability ball. Now it's ready to go!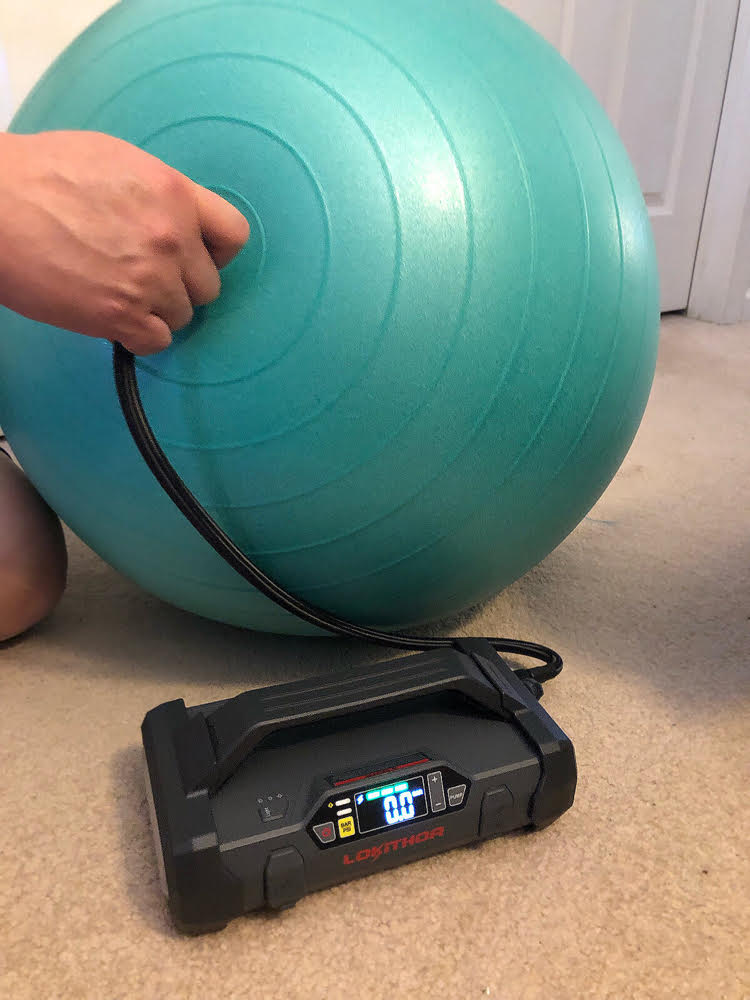 I think I will keep my new Lokithor, which is powerful, but not too big, in the trunk of our car when we go on long trips, and also keep it on hand for when stormy weather is forecast in our area. This is a really handy tool!
You Might Also Like
Flexispot Standing Desk Review