This shop has been compensated by Collective Bias, Inc. and the Coca-Cola Company. All opinions are mine alone. #FrightAndDelight #CollectiveBias

My teen daughters started high school this fall. They recently told me they might not be trick or treating this year. I thought it would be fun to host a Halloween movie night that we could share together, or they could invite some friends over.
My husband, kids and I love watching family Halloween movies together. Since my kids might not be trick or treating this year, I thought it would be fun to host a Halloween movie night. My daughters really enjoy baking, so I thought it would be a good idea to make some Halloween cookies together! I really enjoy baking with my daughters.
It will be fun to hang out together this Halloween at home. Other years, when my daughters have gone trick or treating, we haven't been home to greet trick or treaters. I'm thinking that this year, since my girls will probably be home, they can give out the treats to all the kids who come to our door.
For our Halloween movie party, I thought we could serve our own homemade iced skeleton cookies. The cookies will be iced with buttercream icing, which is my daughters' favorite! We could serve Fanta orange soda with our cookies. Fanta has other fun flavors like grape and pineapple, but orange is our favorite!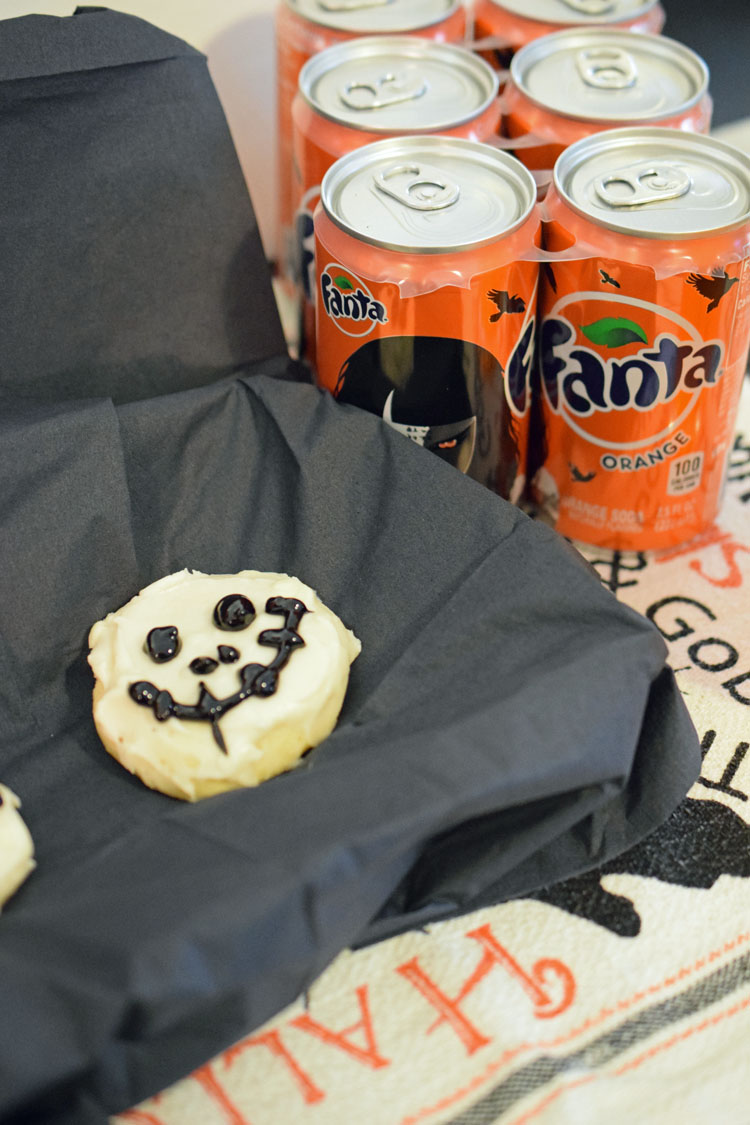 The Fanta orange soda is perfect for Halloween. Plus, for Halloween, Fanta cans and bottles feature Noma Bar designs inspired by Universal's new Mummy and their other classic monster characters. The monster images will add a fun element to our movie party.
Iced Skeleton Sugar Cookies
For my sugar cookies, I used a recipe for super soft sugar cookies from Six Sisters Stuff. The recipe was super easy – just about as easy as using a cookie mix!
Sugar Cookie Ingredients
3/4 cup of butter, softened
3/4 cup of granulated sugar
2 eggs
3 teaspoons Vanilla Extract
1/2 tsp salt
2 1/4 teaspoons of baking powder
2 1/4 cups of all purpose flour
Buttercream Icing Ingredients
2 1/2 cups of powdered sugar
3 Tablespoons of unsalted butter, softened
1/2 Tablespoon of vanilla extract
3 Tablespoons of milk
1 tube of black gel icing
Instructions
In a big bowl, cream the butter and granulated sugar together.
Mix in the eggs and vanilla.
Add salt, baking powder and flour. Mix until the batter is smooth.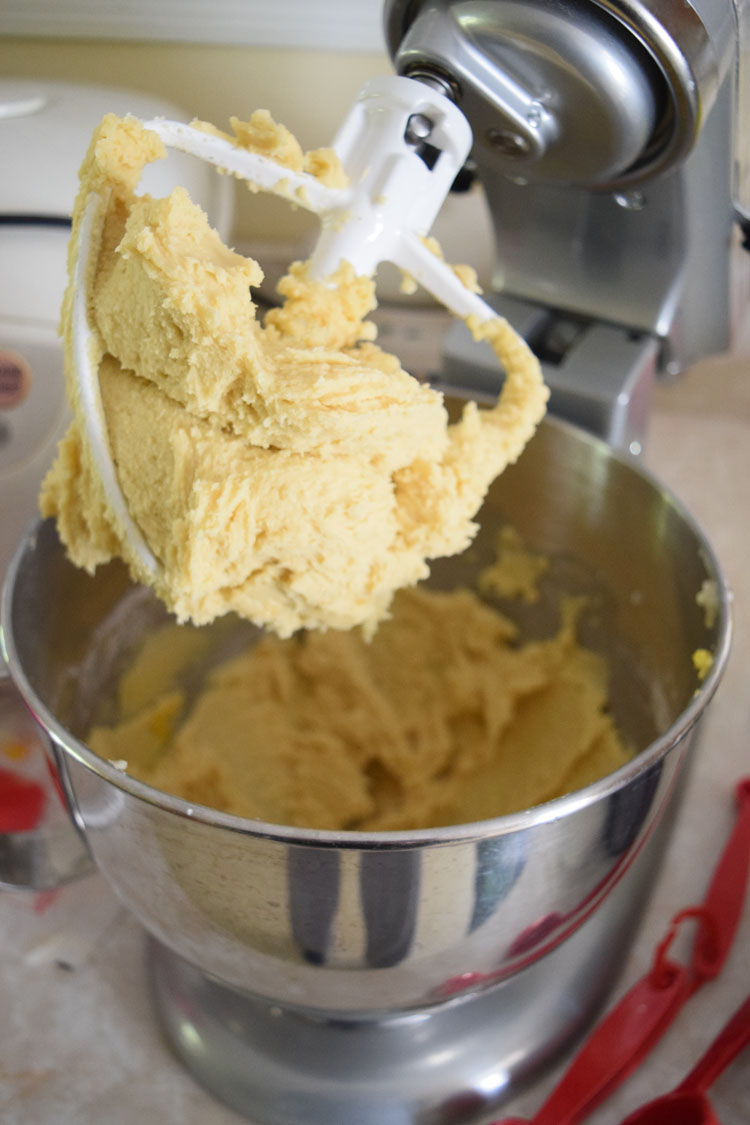 Cover and chill the batter in the refrigerator for at least one hour.
Preheat oven to 350°F.
Grease a baking sheet with butter, or line the sheet with parchment paper or a silicone baking mat. Roll cookies into balls with your fingers and flatten a bit. Make cookies the same size.
Bake the cookies for 8-11 minutes until slightly golden brown on the bottom. Remove cookies from the cookie sheet about 1 minute after baking.
Cool cookies completely. Prepare frosting: In a medium bowl, beat the powdered sugar and butter together until creamy. Add vanilla and 1 Tbsp milk at a time until the frosting reaches your desired consistency.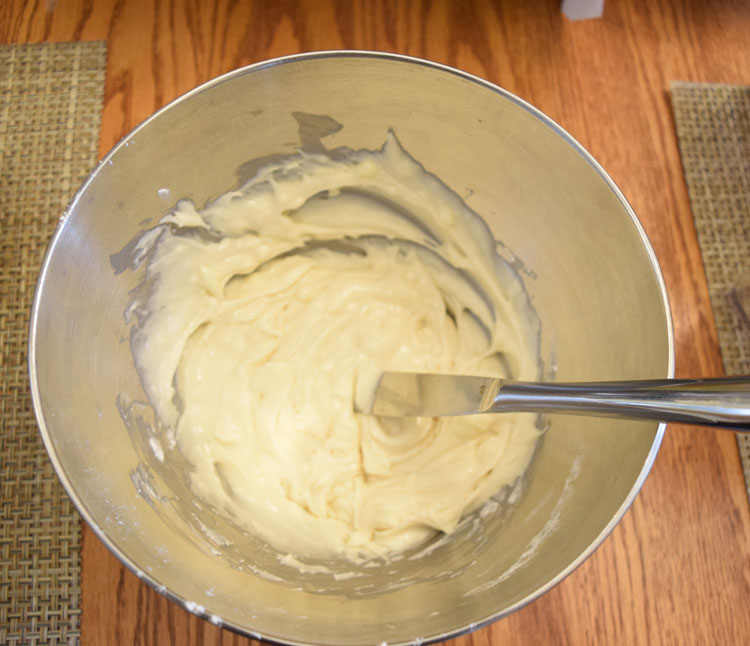 Frost cookies. Let your frosting set. Use a tube of black gel icing to draw skeleton faces onto your cookies.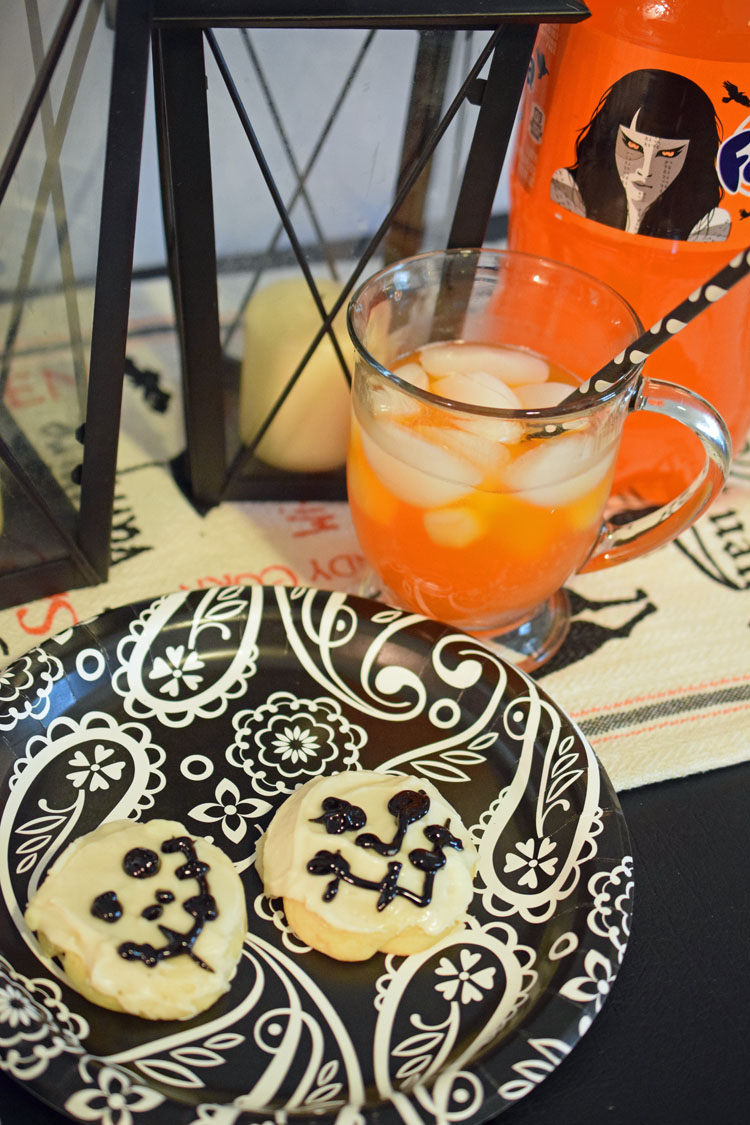 I found the Halloween Fanta cans at my local Acme.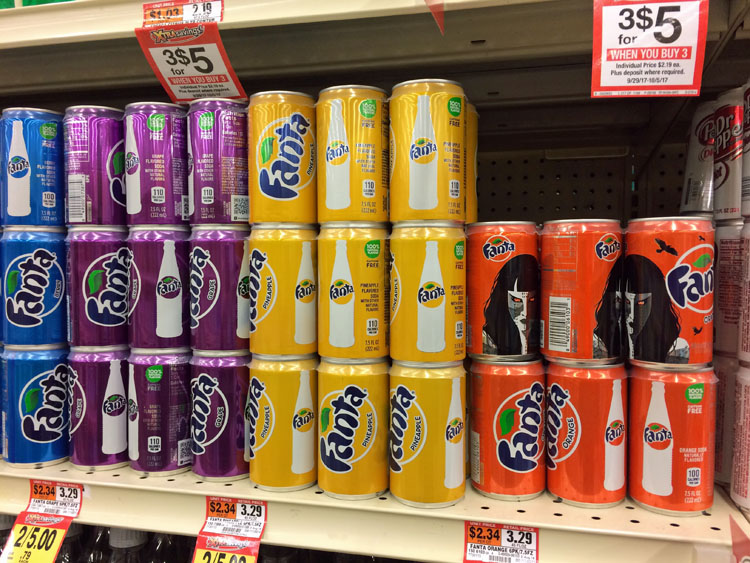 I found the Fanta Halloween bottles there, too.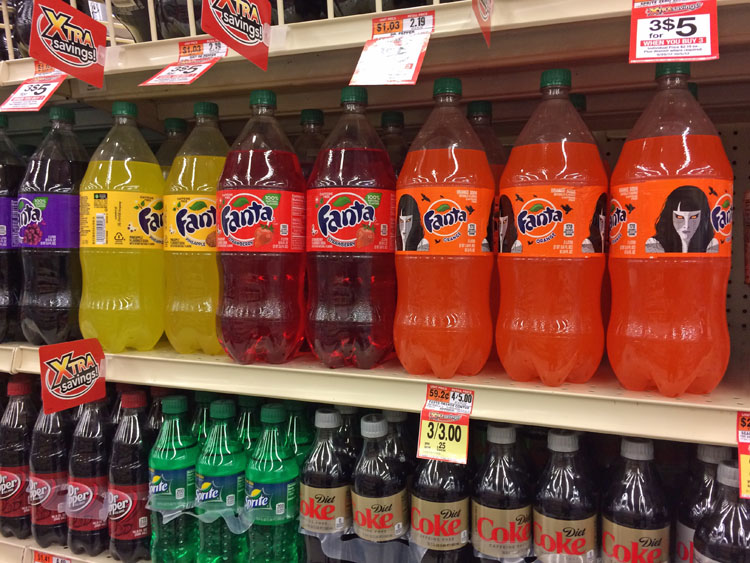 I'm looking forward to my family's movie party. We have a few movies on DVD we could watch, or we could DVR or download some. We'll have to put together a play list of some fun flicks!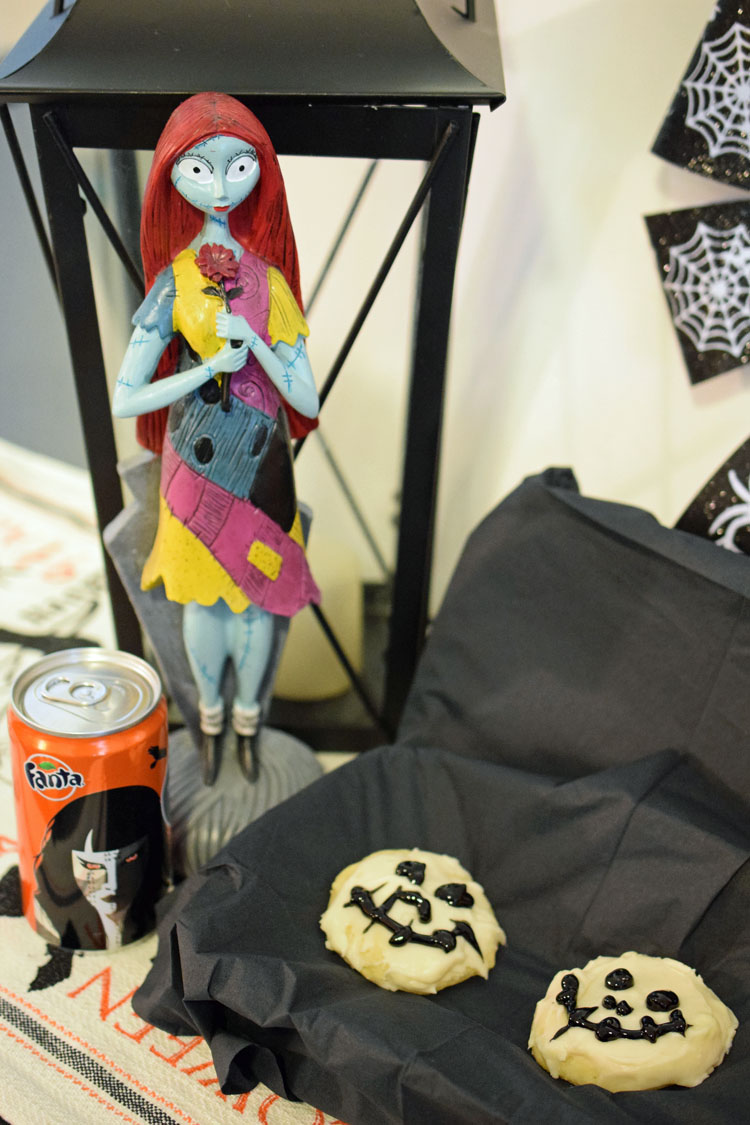 What is your family planning to do this Halloween? Do you have any fun Halloween traditions? Please share in the comments.
This recipe has been shared at Merry Monday, Inspire Me Monday, The Scoop, Inspire Me Tuesday, Show and Tell and Tutorials and Tips Link Party.