Thanks to Lovepop cards for sponsoring this post.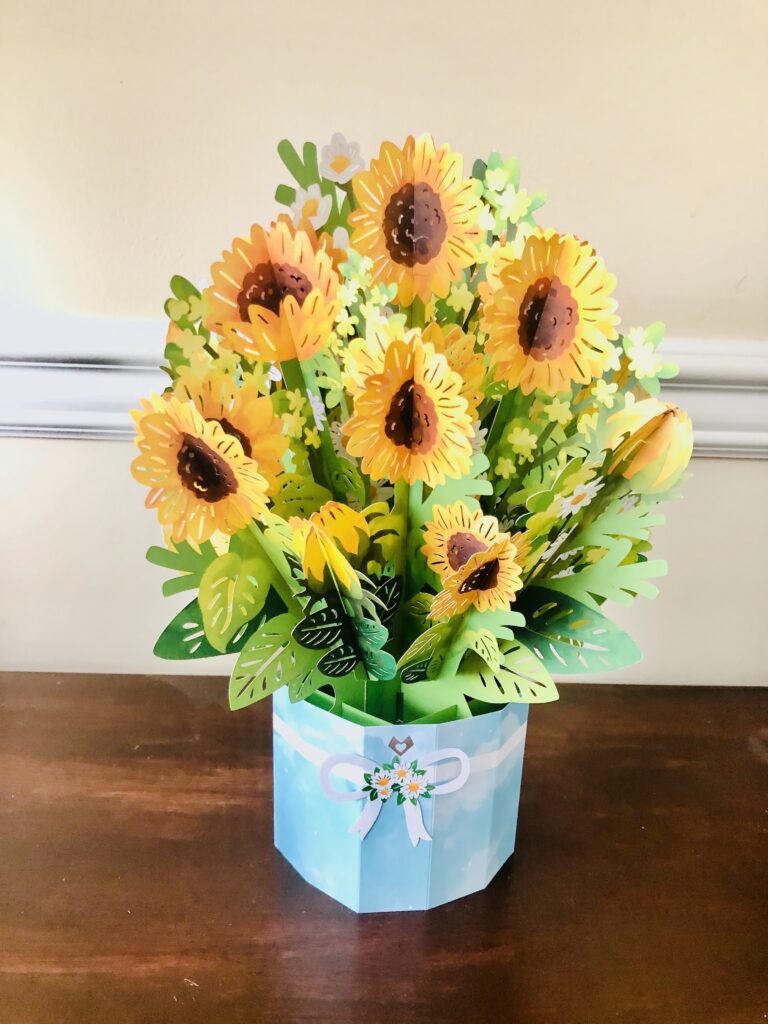 Both my twins recently went back to college—they are in their second year. I miss them so much! I like to send them special surprises throughout the year to let them know that I am thinking of them. I recently learned about Lovepop cards, really beautiful pop-up thank you cards and other 3D greeting cards designed for every occasion.
Beautiful Pop-Up Greeting Cards
I think both my kids will really enjoy receiving the Lovepops greeting cards that I've selected for them. I chose the flower pot notecards 4-pack, which gives me two really cute pop-up cards to send to each of my kids. The colors in my greeting-card pack suit my kids perfectly. One of my twins likes the color blue, so I think they will like the notecards with the blue flowers.
They also really like the color yellow, so I plan to send the greeting card with the yellow flowers to them, too. The cards pop up really easily, so they can be easily flattened again, too.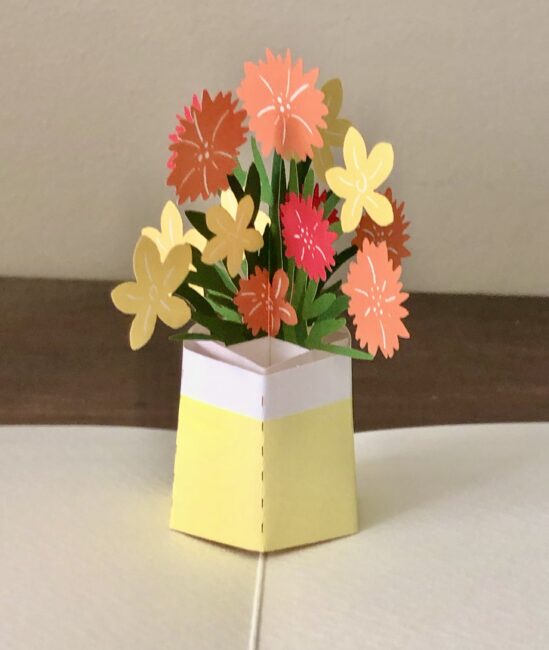 My other twin likes the colors pink and coral, and two of the greeting cards have a great mix of colors that she will like. As you can see in the photos, the flat surfaces of the cards provide a lot of writing space, so I can write to my kids how much I miss them—sniff! Each card also comes with its own envelope too.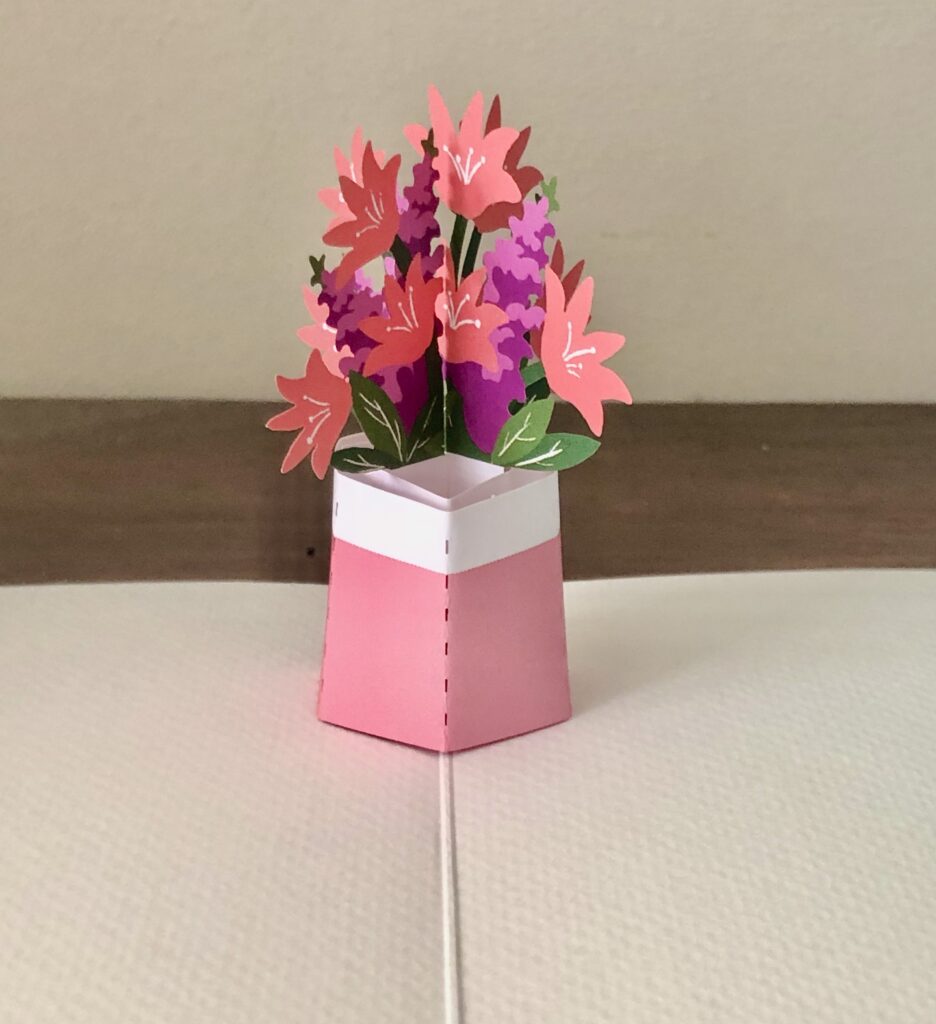 I am really looking forward to mailing these beautiful cards to my kids—I just hope that they don't read this post first! I am planning to make some surprise gift packages to send their way and will include these cards in them.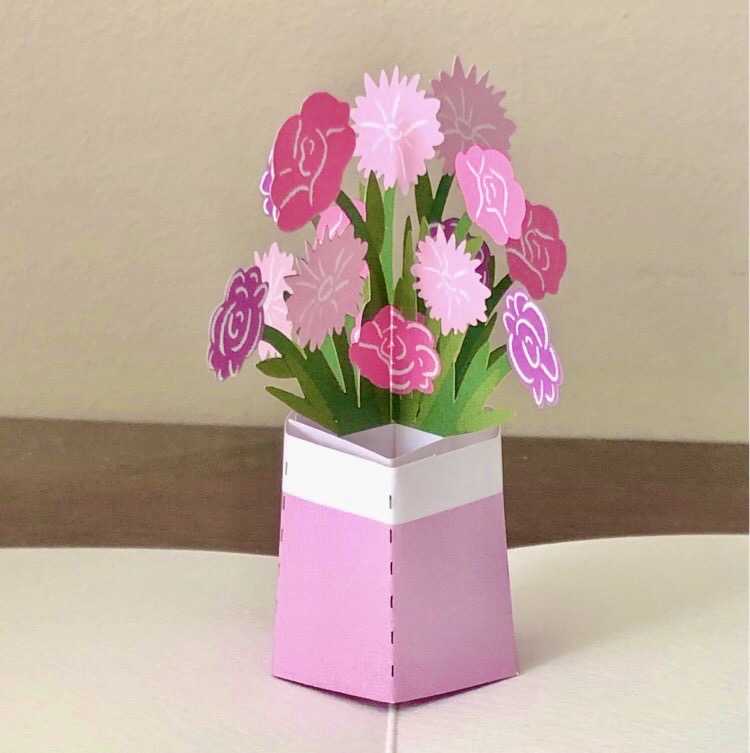 While I was browsing the awesome collection of pop-up cards that Lovepops offers, I came across the large Sunflowers Grand Bouquet and just had to buy it for myself! The paper bouquet is 14.1 inches tall and 10.8 inches wide. I adore sunflowers, and thought it could serve as beautiful fall decor for my living room's console table. I have it there now, and I love it! If I can't have a fresh sunflower bouquet everyday, this is the next best thing!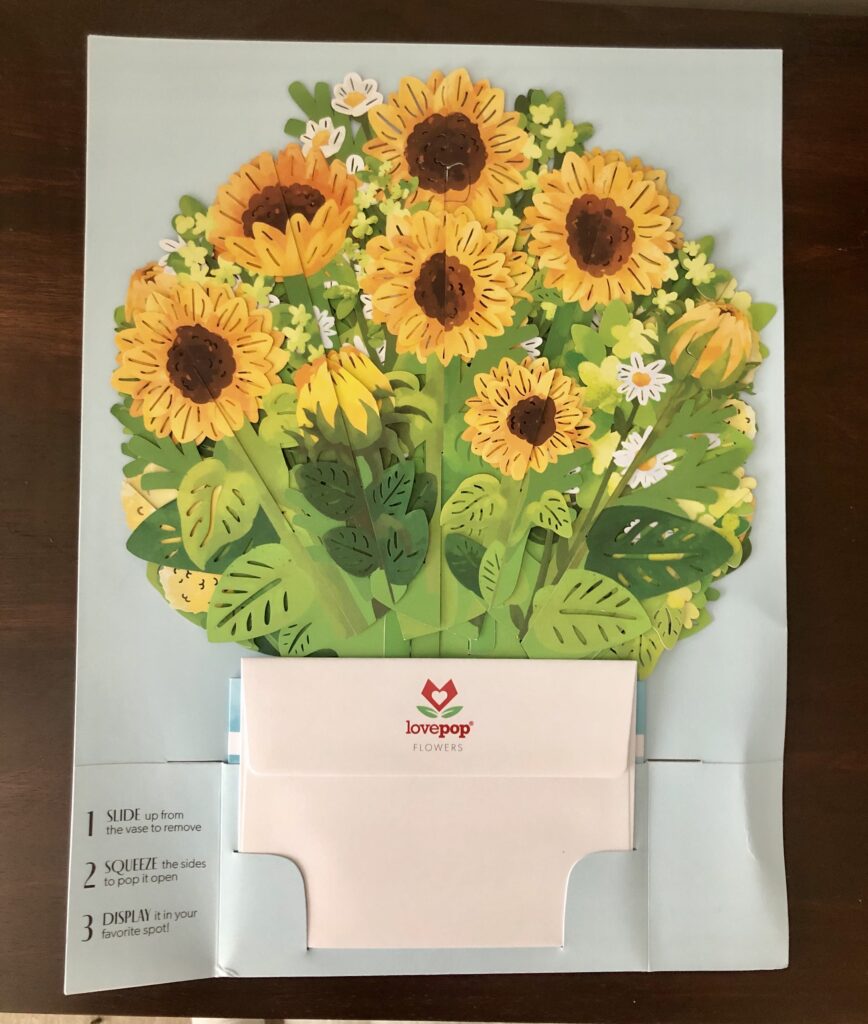 The sunflower bouquet and the smaller pop-up cards both came in their own protective packaging and arrived in perfect condition. Lovepops also provides an option with some of their cards, like my sunflower bouquet, to add a personal message and a photo that can be printed on the card for a small extra fee. Lovepop will also ship the card for you to your recipient, too.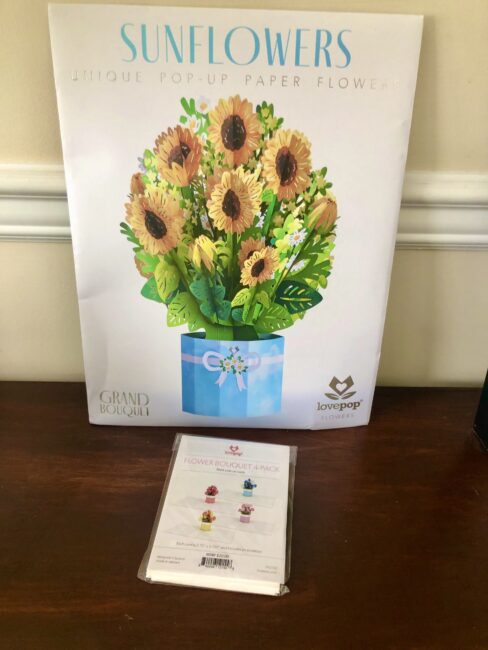 I love Lovepop's cards and plan to send them to my friends and family for birthdays, holidays, and other events. I saw that Lovepops has a fantastic Tim Burton The Nightmare Before Christmas pop-up Halloween wreath, so I might have to order some for me and my kids! They also have a Tim Burton The Nightmare Before Christmas spooky bouquet that I might have to order, too. Lovepop also has fun pop-culture cards, with themes like the Beatles, Disney, and Star Wars. It might be hard to stop myself from buying tons of Lovepop cards! I think they are so cute and fun!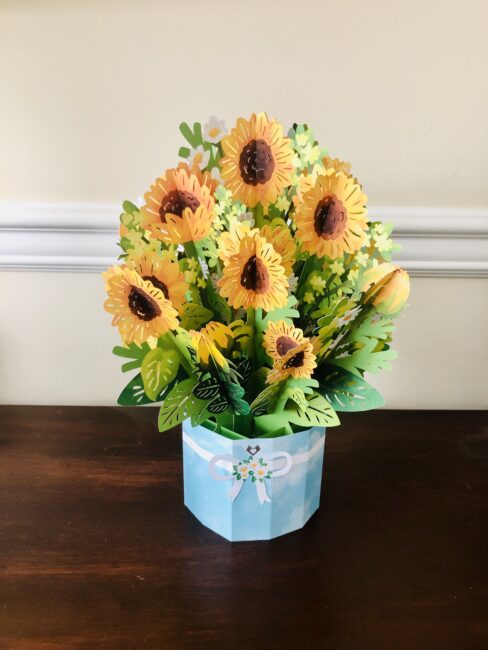 I'd like to thank Lovepop for reaching out to me—I love their products, and am looking forward to gifting them to my family and friends! (And maybe a few more bouquets to myself—and perhaps a pop-up fall gnome!)
You Might Also Like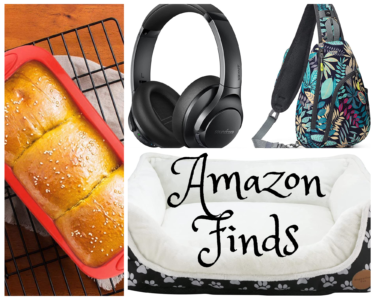 Work-Day Cold Brew Carafe and Recipe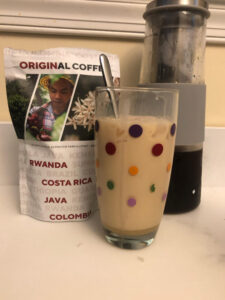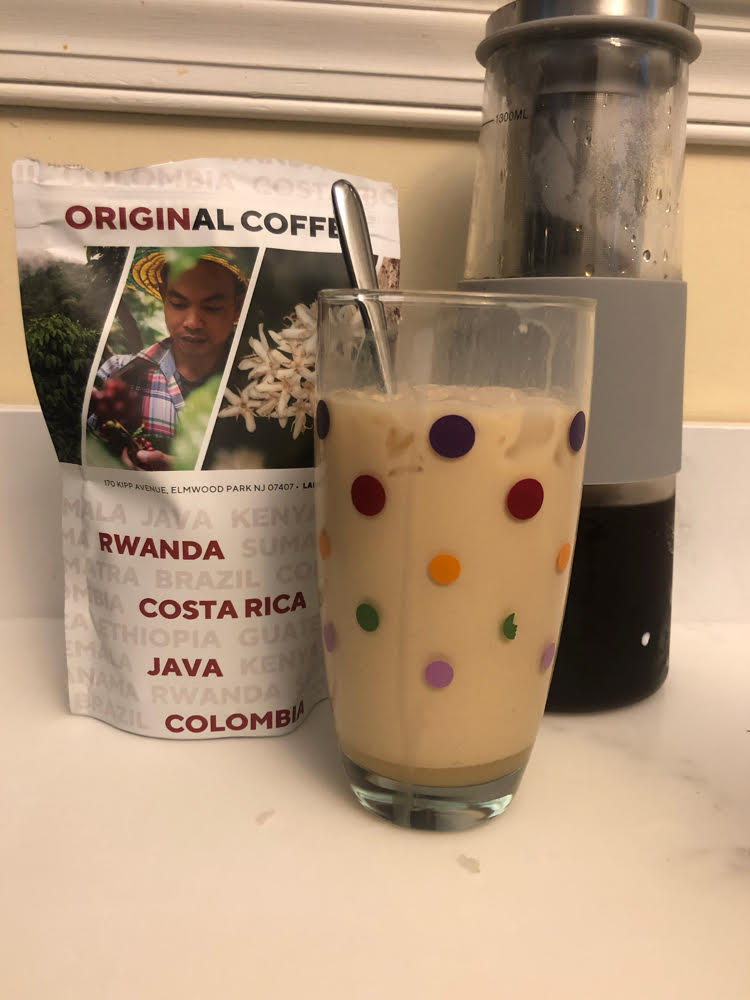 My Favorite Home-Office Standing Desk and Accessories