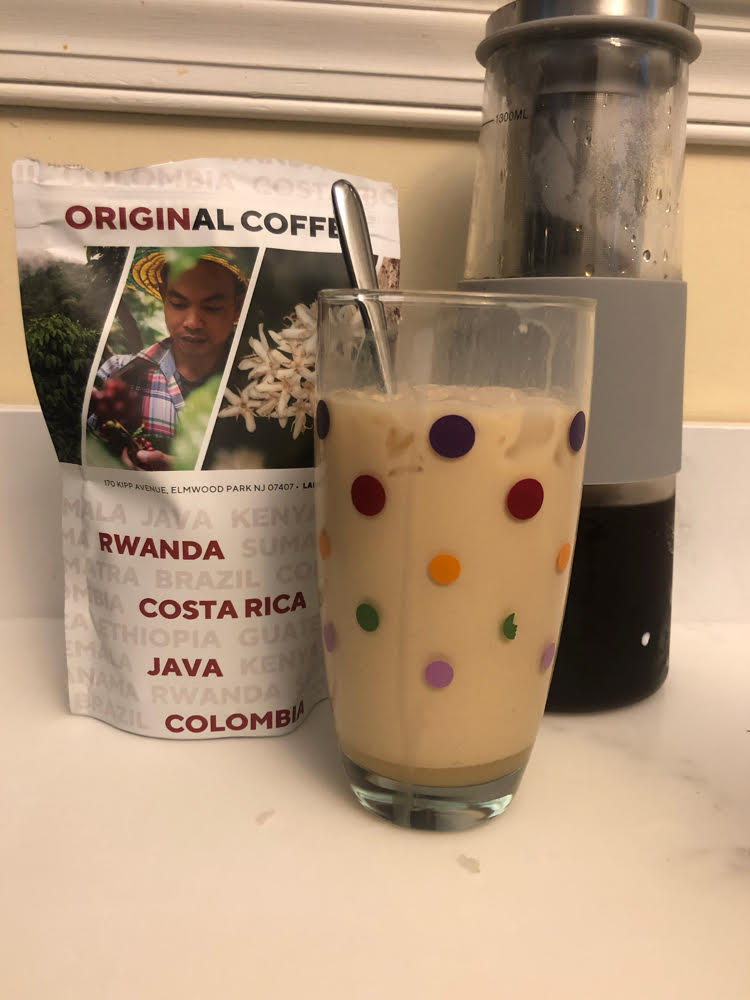 I spend much of my work days with a hot cup of tea. But I've been reading that cold brews are milder and sweeter than hot-brewed coffee and that coffee contains healthy antioxidants, can lower inflammation and can protect against disease, so I decided to give cold brews a try. Not to mention that I normally need a caffeine boost to get me through my day. Plus, my friends at Lardera Coffee Roasters recently sent me two of their straight-from-the-farm ground coffees to try, Kenya Washed and Tipica Honey plus a Lardera Cold Brew Pitcher ($24), so I figured the time was right to start making some cold brews! I discovered that cold brews are a lot milder than a typical cup of coffee and enjoyed my workday with a new and tasty treat.
How to Make Overnight Cold Brew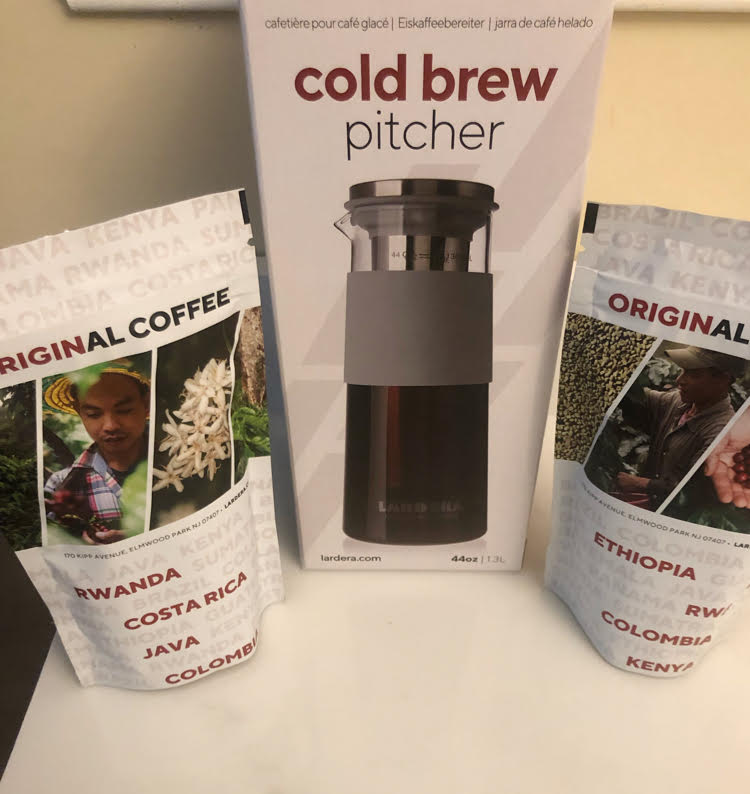 In case you aren't familiar with cold brews, cold brew coffee doesn't require hot water and is made by simply soaking ground coffee in cold water for several hours, preferably overnight. I used a cold brew recipe from Isabel Eats, since her recipe seemed well suited for my Lardera Cold Brew Pitcher. The recipe was simple to put together and produced a smooth cold brew.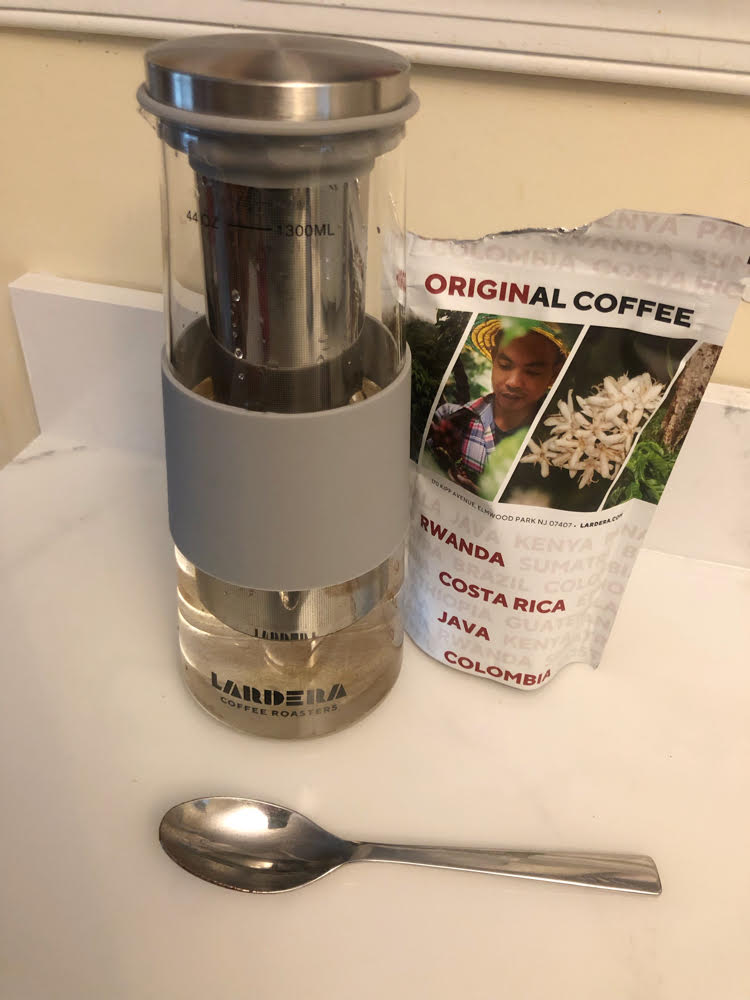 Cold Brew Recipe
4 cups cold water
1 cup ground coffee—I used Lardera's Kenya Washed, which has notes of juicy citrus, sugar cane and milk chocolate
Cream to taste
Sugar to taste
This recipe produces a concentrated brew that can make 8 cold brews.
Cold Brew Instructions
Fill the stainless-steel infuser of a Lardera Cold Brew Pitcher, a larger pitcher or jar, with the ground coffee and place it in the pitcher's borosilicate glass carafe.
Fill the pitcher with cold water and cover the pitcher with its top.
Place the pitcher in your refrigerator to cool overnight.
If you are using the Lardera Cold Brew Pitcher, you don't need to strain your coffee in the morning. (It makes brewing a cold brew so easy!) But if you are using a large jar or another pitcher, you could strain the coffee by carefully pouring it over a large coffee filter into another container.
Fill an at least 8-ounce glass one-third of the way with ice.
Fill the glass one-third to one-half full with your cold-brewed coffee, depending on how strong you would like your brew to be. (Being a coffee-light type of gal, I only filled my glass one-third full with the coffee.)
Add cream and sugar to taste—I added quite a bit. I decided to make my first Cold Brew more of a sweet Starbucks-like treat than a stiff brew, as you can see in the photo below. My kids joked that nobody will actually know it's a coffee. lol But, my cold brew did have a pleasant and sweet, fulfilling coffee taste in my book!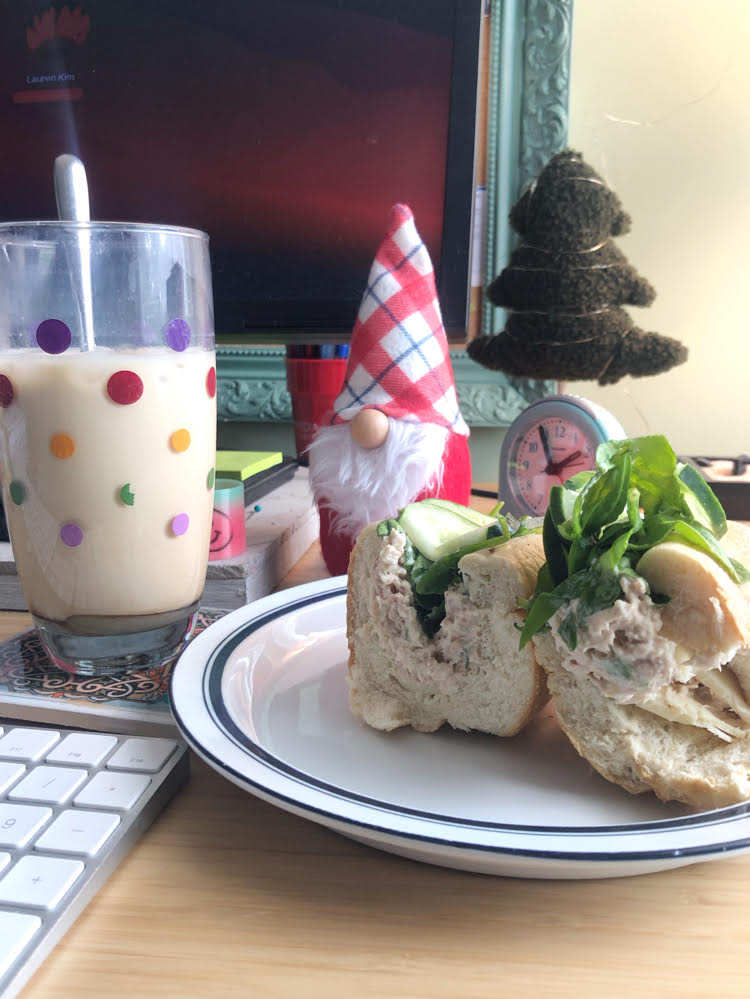 I really enjoyed my cold brew, and I got a lot of writing done while I sipped my delicious treat! I was happy that the infuser of my new Lardera Cold Brew Pitcher kept my coffee free from coffee grounds, so my cold brew was perfect!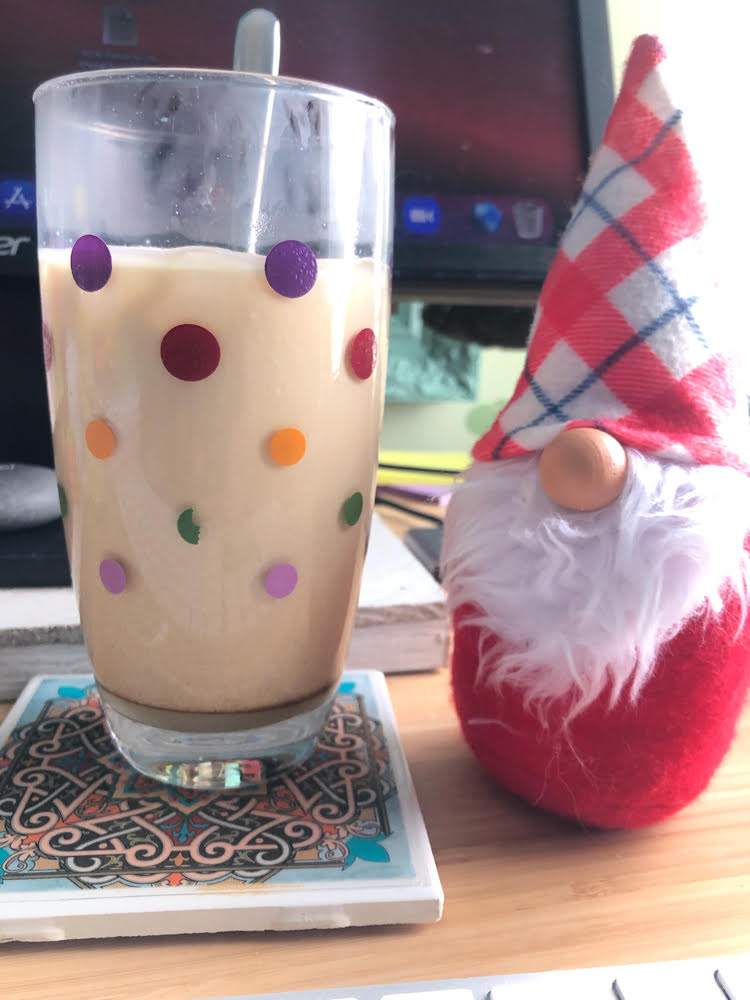 I am thinking of switching it up and mixing up my cold brew with oat milk and no sugar next time to make it healthier—we will see how that goes! I am happy that my Lardera coffees and pitcher will become a part of my workday routine.
More Recipes You May Enjoy