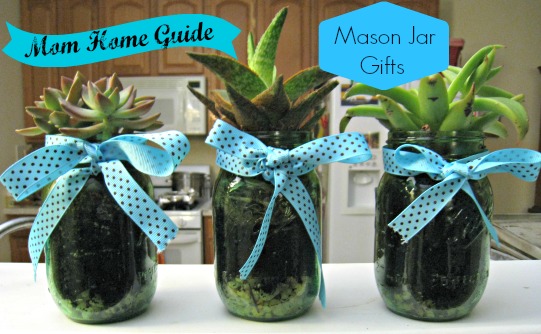 A few weekends ago, my family and I were invited to a wonderful backyard barbecue with good friends. Three of my great "mom" friends were there, so I decided to make them all personalized gifts. I made a potted succulent plant for each friend — I planted the succulents in pretty green mason jars. I think this gift is wonderful for anyone who adores plants. Potted succulents also make for lovely teacher appreciation or end of the year gifts! This gift might even please some dads for Father's Day!
I found some great succulents at my local Wal-Mart store. Succulents are hardy plants that have adapted to living in dry, arid conditions, so they are practically indestructible! (I probably couldn't even kill them!)
Potting Succulents
To pot my succulents, I gathered up my succulents, mason jars, potting soil, and some pea gravel (left over from another project) and assembled everything on my patio table outside — I figured things could get messy!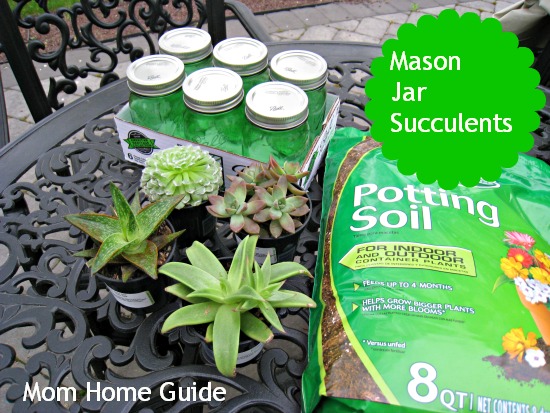 To pot my succulents, I first added a layer of pea gravel to the mason jars. The gravel gives the jars a nice look, and it also provides drainage for the plants.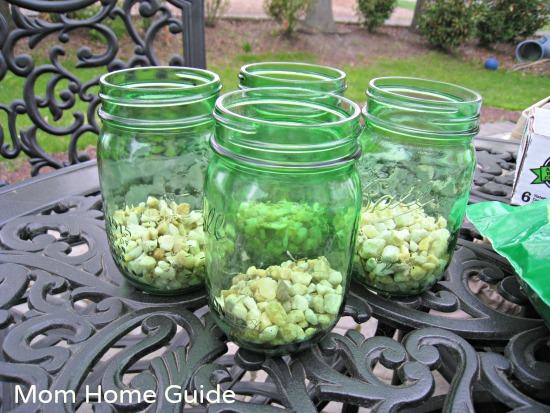 I then added a healthy layer of potting soil and potted my succulents. I love how the gorgeous green succulents look in the pretty Ball mason jars!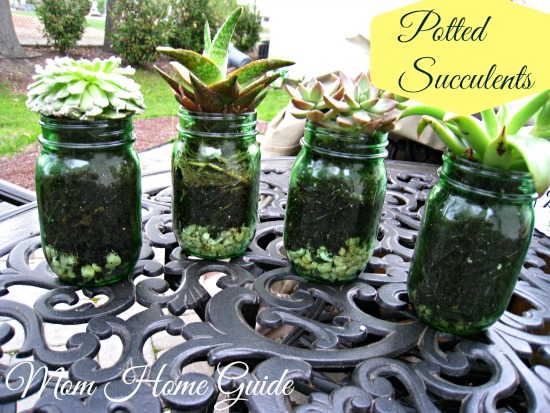 I am not the best at tying bows, but I tied a pretty polka dot turquoise ribbon around each mason jar gift to give them a festive look! I like the way my new mason jar craft — potted succulents — look! The potted succulents looked pretty together on the night of our get together!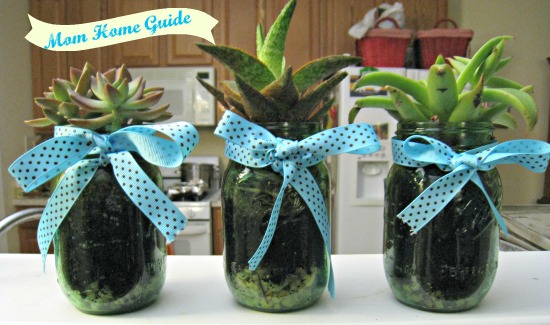 This post was shared at the Creative Spark Link Party and the This Is How We Roll Link Party