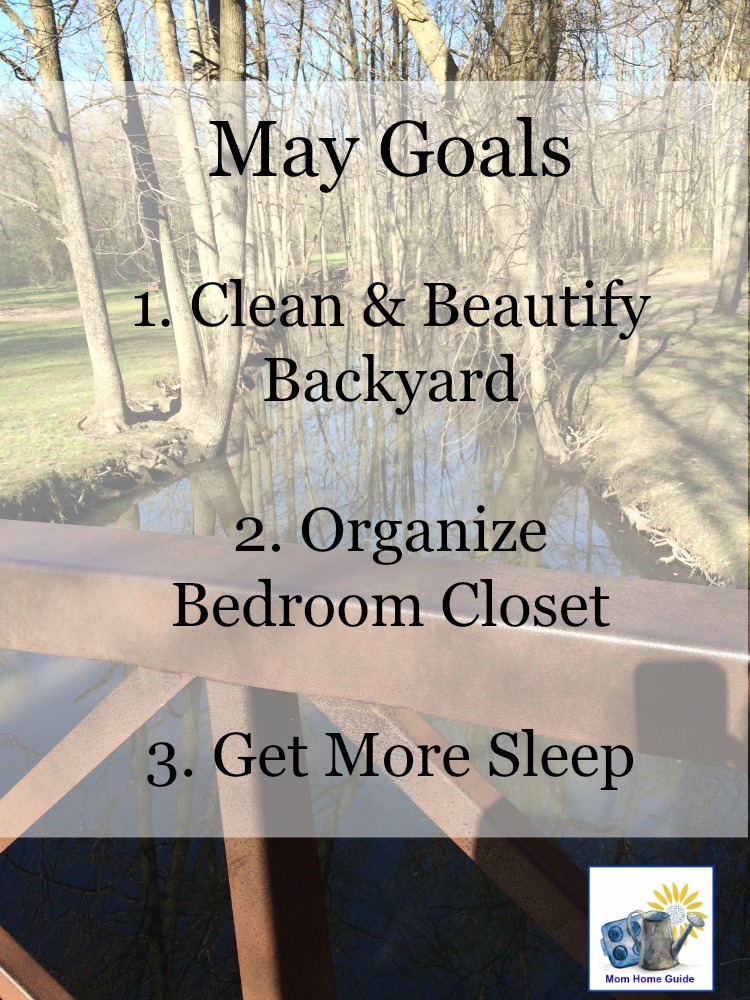 Today I am joining my friend, Carrie of Curly Crafty Mom, in sharing my personal goals for May. I think setting monthly goals is a great exercise for getting things done!
1. Clean and Beautify Backyard. I have been all about cleaning and organizing my home lately. So, one of my May goals is to clean up and improve the backyard, so my family and I can enjoy our yard this coming spring and summer! I got a start on that goal last week — I filled five trash bins with twigs and branches from our backyard and scheduled a yard waste pickup with my town. I don't think my husband and I have collected yard debris before — we usually just throw it behind our backyard shed!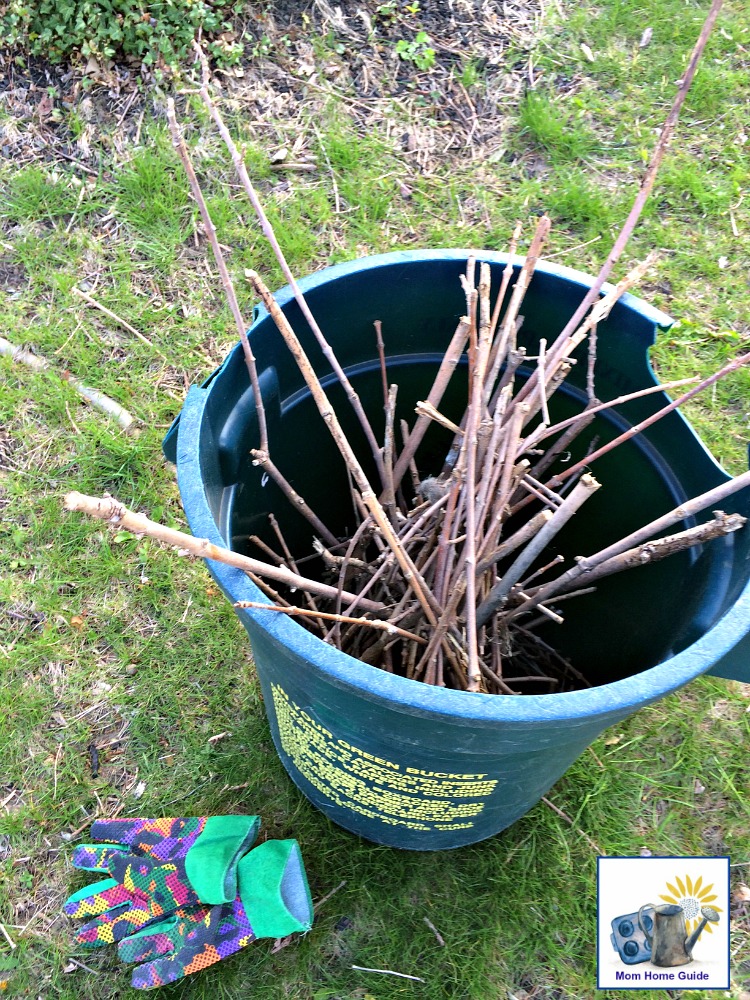 2. Organize Bedroom Closet. My home's master bedroom has two closets – the main walk-in closet, and a smaller, but fairly deep closet. That second, smaller, closet has always been a sort of catch-all closet, filled with things that don't really belong there. I'd like to add more storage to that second closet so my husband and I can eventually get our walk-in master bedroom closet more organized. I already got a start on organizing the second closet last week. I completely emptied out the closet, vacuumed it, and added a crate storage center (by screwing wood crates together). I am kind of in love with wood crates lately! Now, I have to figure out what exactly I want to store in my new closet!

3. Get More Sleep. I get very little sleep in my life. My husband and I have always been night owls. When my kids were in elementary school, that was fine, since I could go to bed at 1 a.m., get up at 8 a.m., and still get about 7 hours of sleep. But now that my kids are in middle school and get up at 6:30 in the morning, I have been getting about 5 hours of sleep a night! (I like to set my alarm for when my kids get up, so I can make them a hot breakfast. I also usually drive my daughters to the bus stop, which is about two blocks away.) I need to figure out how to get more sleep — either by going to bed earlier, or by going back to bed for a bit after I drop my kids off at 7:30. I am often so tired during the day that it's hard to keep a train of thought! Also, I sometimes fall asleep when I sit down at the computer! I am way too sleep deprived.

How I Did on My April Goals
In April, I set four goals for myself: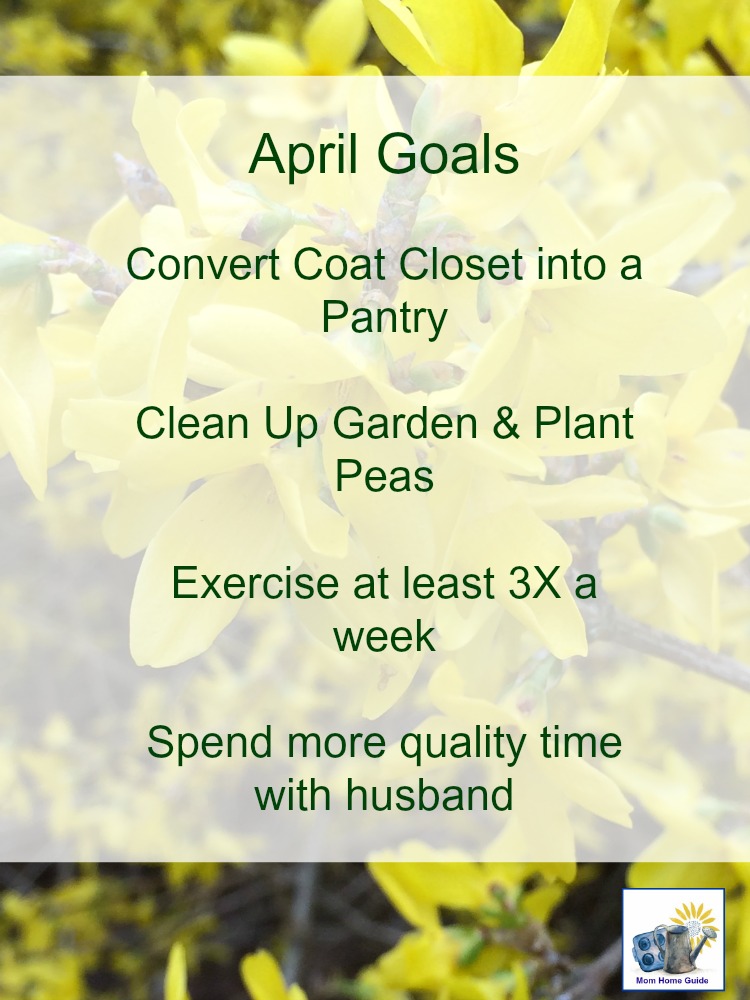 1. Convert Coat Closet into a Pantry. I totally rocked this goal! In just a few days, I managed to clean out the coat closet in my home's family room, just a few feet away from my home's kitchen. I purchased some wood crates on sale at Home Depot, and put together a really useful storage system in my home's former coat closet. I even created a fun storage system in the new pantry for odds and ends like measuring cups and spoons, and added some much needed lighting! The new pantry is currently my favorite (and the most organized) spot in my home!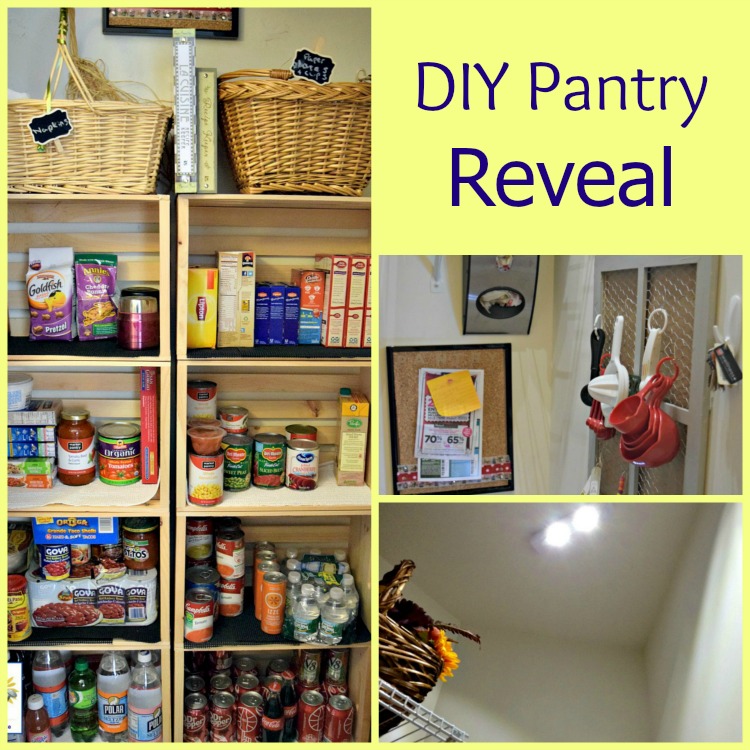 2. Clean Up the Garden and Plant Peas. I finally accomplished this goal! I kept putting my gardening chores off, so this goal was starting to look a little iffy, but I am glad I got it done!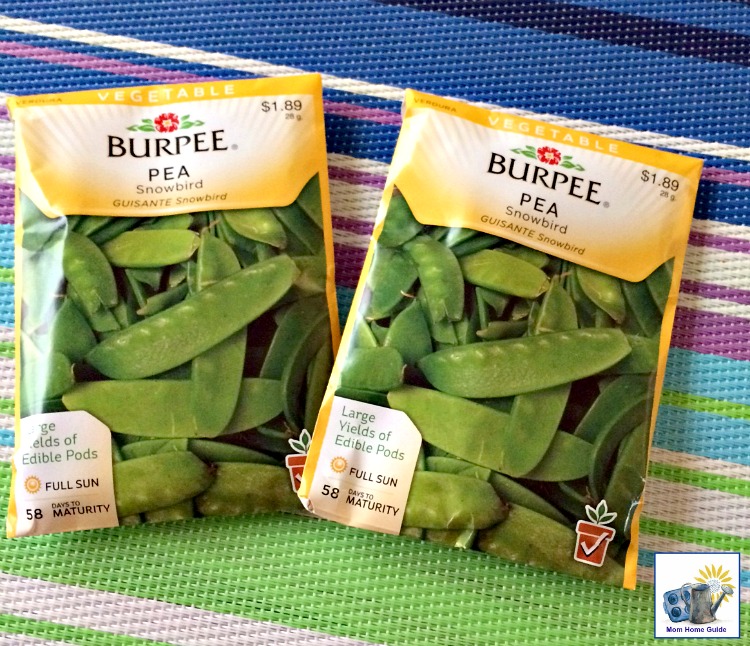 3. Exercise at least 3x a Week. I'm sad to say that this goal was pretty much a fail in April, so I will have to continue to work on this goal! I did get in some exercise in April with all the do-it-yourself projects I got done (e.g., the pantry and a backyard cleanup session) — so I did get in a little more exercise than usual. Plus, I got my family outside and on the move — we recently spent a weekend day hiking in a beautiful local park. We usually just go out to eat or watch movies on the weekend, so getting everyone outdoors was an improvement!

4. Spend More Quality Time with My Husband. My husband and I did spend a little more time together in April — we went on a dinner "date" one night when my daughters were at a birthday party. We also have been enjoying a weekly Wednesday night TV program ("The Americans") together. But, I still need to work on this goal. My husband and I tend to do our own things at night — I often find myself finishing up laundry, packing lunches or doing blog work late at night, while my husband likes to watch videos and TV episodes on his Kindle.
Do you have monthly goals? What are they? I'd love to hear about them in the comments! Be sure to stop by Carrie's blog, Curly Crafty Mom, to see her goals for May!