This shop has been compensated by Collective Bias, Inc. and its advertiser. All opinions are mine alone. #CelebrateAmazingMoms #CollectiveBias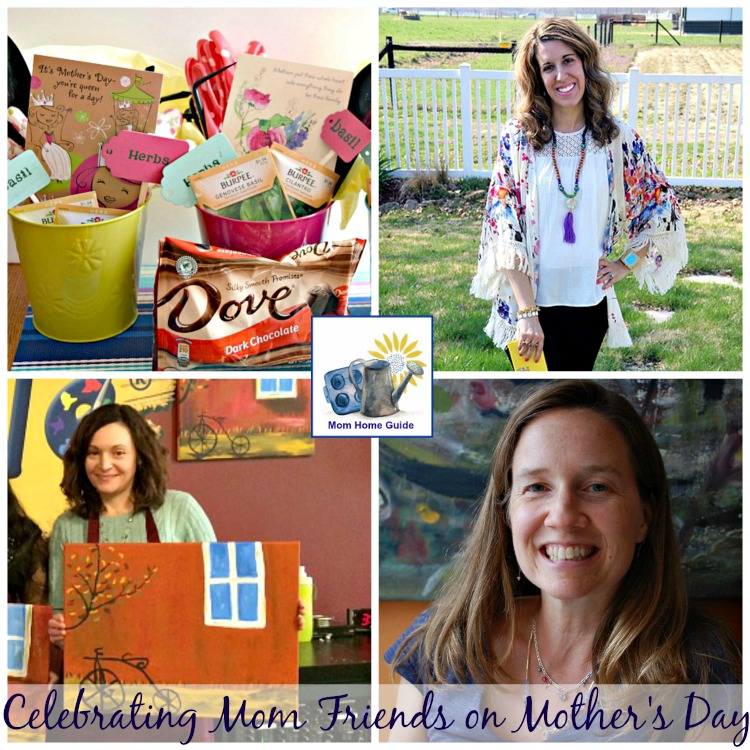 With Mother's Day coming up, I am looking forward to celebrating the special mom friends in my life. I have been blessed with some wonderful mom friends who have been incredibly supportive to me. I thought it'd be fun to thank these friends for their friendship with special DIY Mother's Day gift baskets! Since my mom friends are an incredible source of friendship and joy in my life, I thought that Mother's Day would be the perfect time to show my appreciation!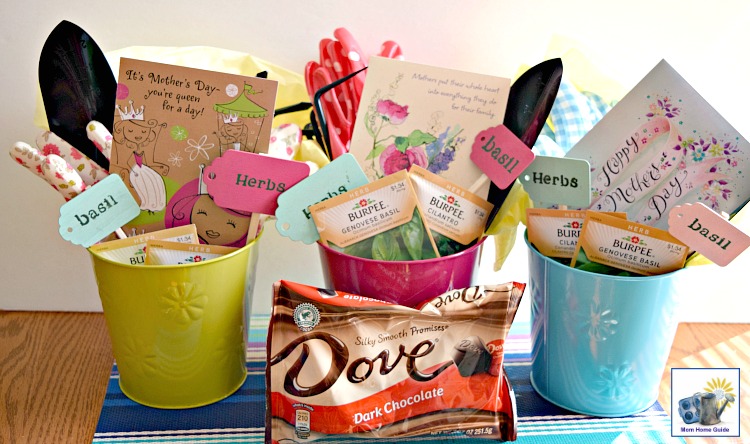 A love for gardening is something my mom friends and I share. So, I decided to put together some gift baskets out of colorful gardening pots. I filled those pots with an American Greetings Mother's Day card, a garden trowel, a hand cultivator (for loosening garden soil), some DIY garden markers, gardening gloves and some seeds for two of my favorite herbs — basil and cilantro! I also threw in some dark chocolate Dove Promises — who doesn't love chocolate?
Be sure to check back later this week for my DIY garden marker tutorial! (Can you guess what I used to create the stakes for my DIY garden tags? I repurposed something that's quite prevalent in my house!)
I picked out some American Greetings tissue paper in a bright and sunny yellow to help fill my gift baskets. I also chose a card that I felt perfectly suited each friend. I love the cards, and they were reasonably priced, too!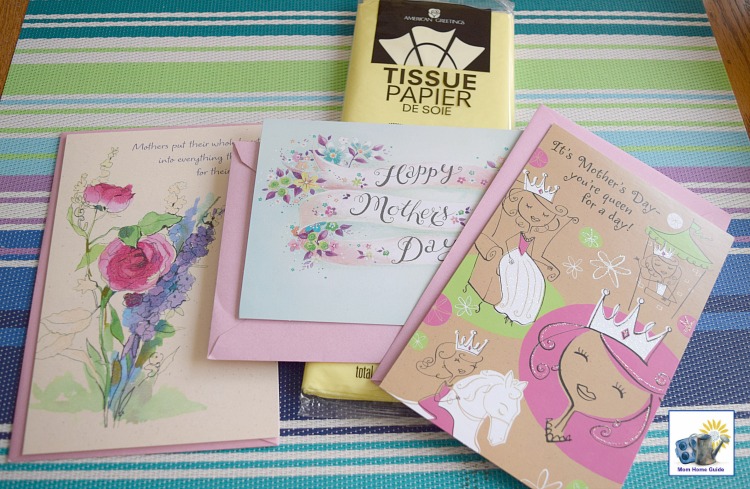 The below photos shows the gardening items I put in my friends' gift baskets.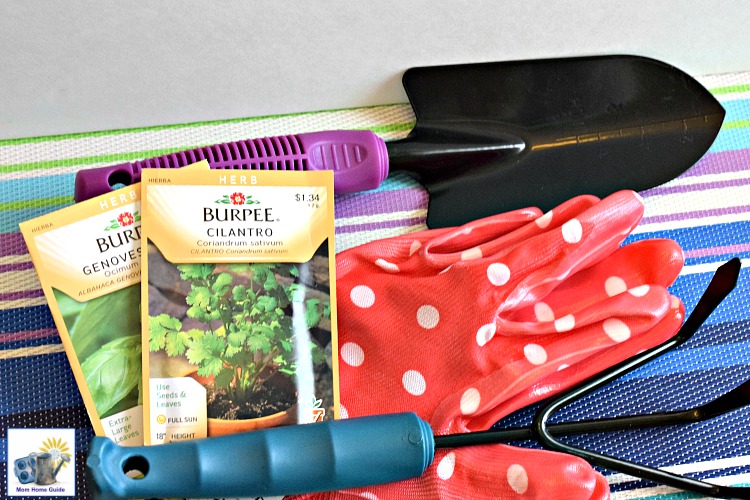 Celebrating Mom Friends on Mother's Day
Lela: One mom I crafted a gift basket for is my good friend, Lela. Lela and I have been friends for more than 20 years! Our husbands (who are both named Rob) were best friends in college. Over the years, the friendship that Lela as I share is as close as the one that our husbands have. Our children were born about a year within each other, and we love getting together often despite the hour distance between us. Our kids are now good friends, too! My daughters have a blast hanging out with Lela's son, Will — whether it's playing pool, Mindcraft or Uno. Our families share our Thanksgiving and Mother's Day holidays together. I love that her family has become a second family for me, my husband and kids!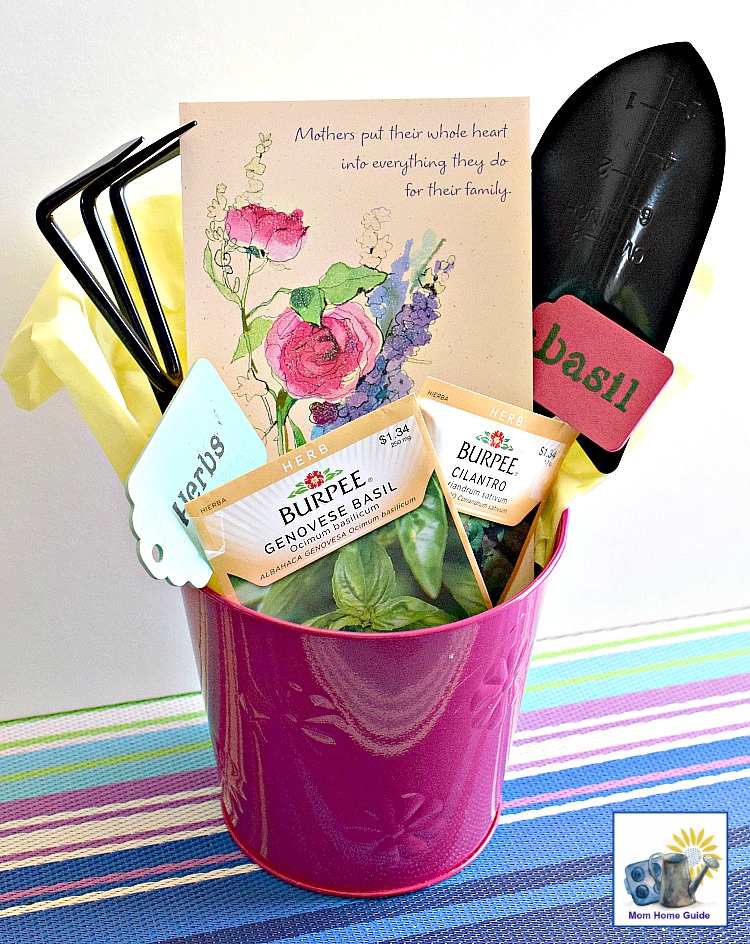 Lela's American's Greetings card reads, "Mothers put their whole heart into everything they do for their family" — that is especially true of Lela, who is a wonderful mom to her son! I hope Lela enjoys her gardening gift basket. She is an excellent gardener, and I often text her with gardening questions! (Lela's mom, Susie, is also an fantastic gardener and has supplied me with beautiful plants from her garden for my yard!)
Elise: Another friend I want to recognize this Mother's Day is my sweet friend, Elise. Elise and I met when my one of my two daughters and her oldest daughter went to kindergarten together. Elise is like a sister to me — we're like two peas in a pod! (No pun intended.)
We both share a love of writing and really enjoy our moments together. Our daughters also share a wonderful friendship, which is totally awesome! My daughters went to Elise's oldest daughter's birthday party over the weekend, and had a great time! Our daughters keep in touch even though Elise's family has moved out of our school district. The girls regularly text each other about their favorite books and movies! I am really impressed with Elise — she works long hours at her very demanding full-time job, is quite accomplished in her career, and still has lots of time to devote to her friends and family!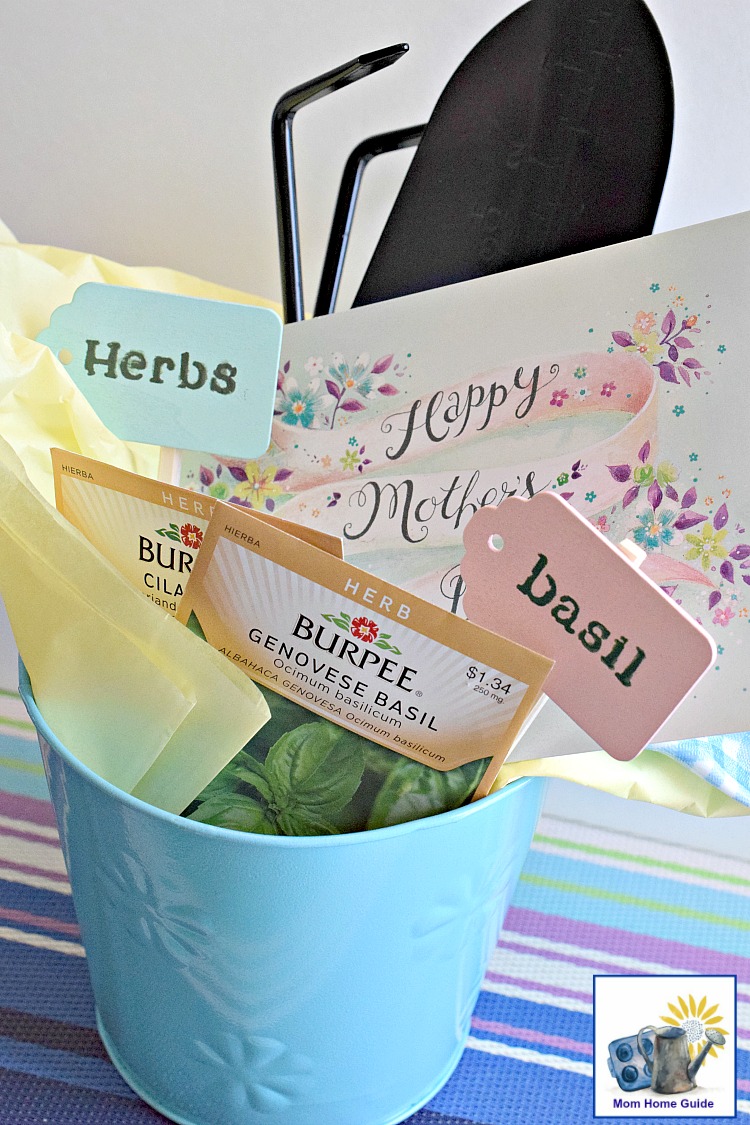 There are lovely shades of blue in Elise's house, so her gift basket reminds me of her! I picked Elise's adorable American Greetings card out because of the pretty blue of the card. The card's many flowers reminds me of the floral artwork that Elise has throughout her beautifully decorated home.
Elise and I have a lunchtime date together with friends this week, and I am looking forward to seeing her!
Carrie: I am sending my third gift basket to my blogging friend, Carrie of Curly Crafty Mom. Carrie and I have been blogging friends for almost a year and a half, and it's been a fun 18 months!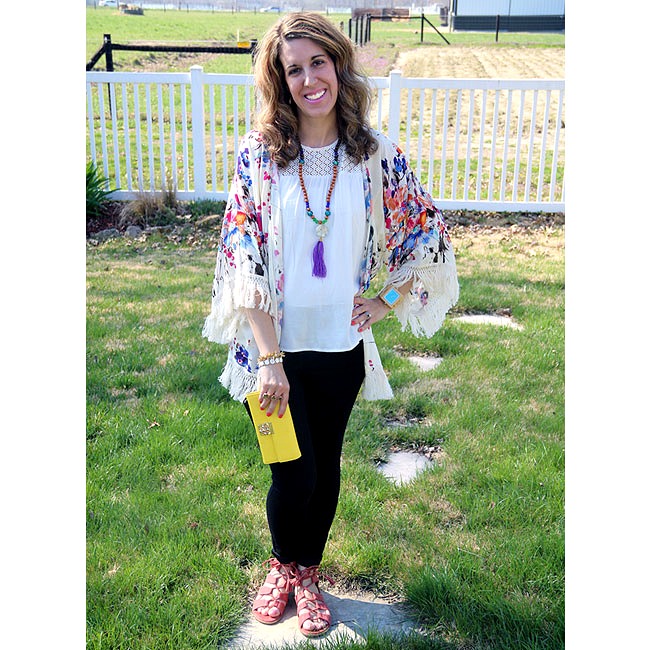 Blogging can be a solitary occupation, so it's wonderful to have a blogging companion! Throughout the day, Carrie and I share our blogging joys and frustrations, trade blogging tips, and text about the ups and downs of our daily lives.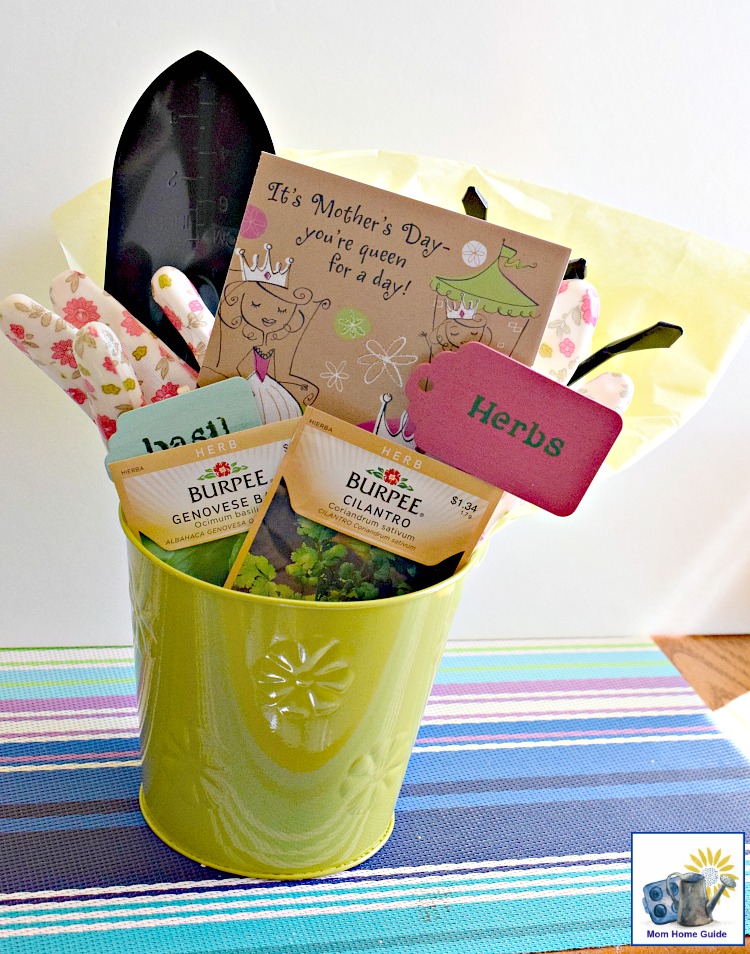 Carrie and I live hundreds of miles apart, but I really appreciate the friendship that Carrie and I share. Carrie is one of my most fashionable friends (she co-hosts the Thursday Fashion Files link up party each week) and inspires me to try to be a bit more fashionable! She's also an incredible athlete (she just ran her NINTH half marathon), so she inspires me to try to get into shape!
Carrie I often text back and forth about the little treats we allow ourselves during the day — like bubble baths, Doritos and cream sodas — so I thought the "Queen for a Day" theme of Carrie's American Greeting card is a fun touch! Our little luxuries are on a budget, of course, so I love the card's punchline that she can be queen for a day "without all that cumbersome wealth and those pesky servants!"
Mother's Day Shopping
I found my American Greetings Mother's Day cards in a special Mother's Day card section at the front of my local Walmart. It couldn't be easier to locate! There were also additional American Greetings cards in the regular greeting card section of the store.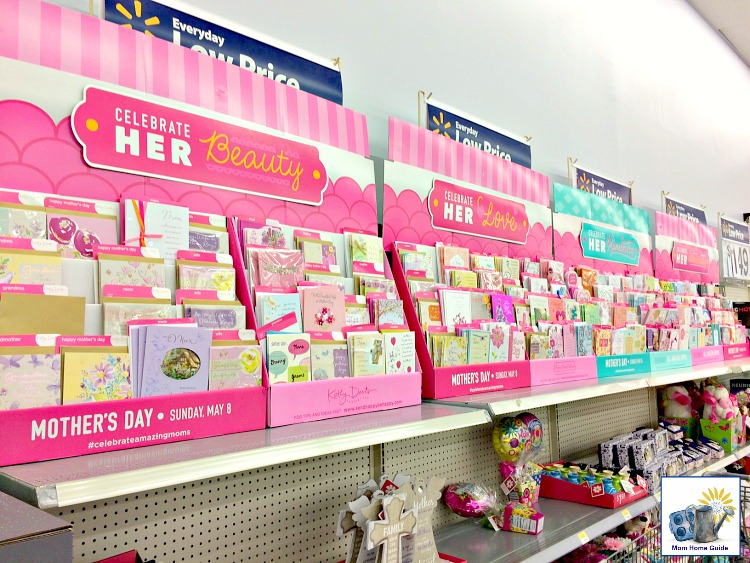 I found the Dove Promise dark chocolates for the gardening gift baskets I made in the candy section at Walmart.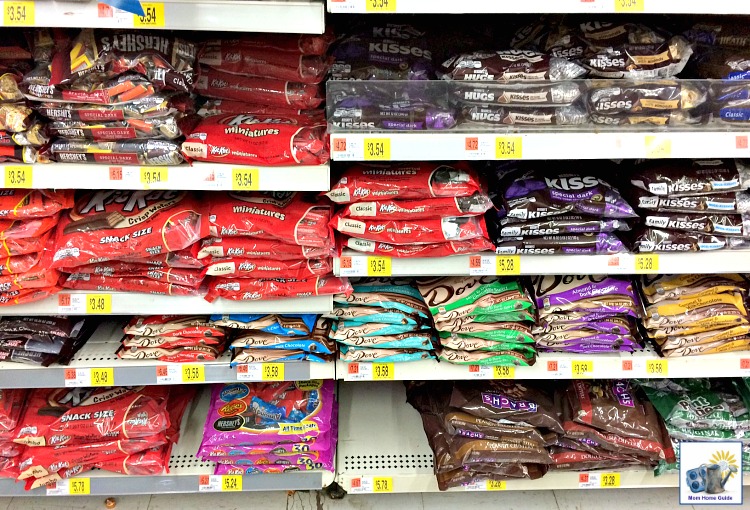 I have to admit that while I did put some dark chocolate Dove Promises in the gift baskets, my daughters and I ate a few of them, too! We had fun reading the unique messages that are printed on the insides of the chocolate wrappers!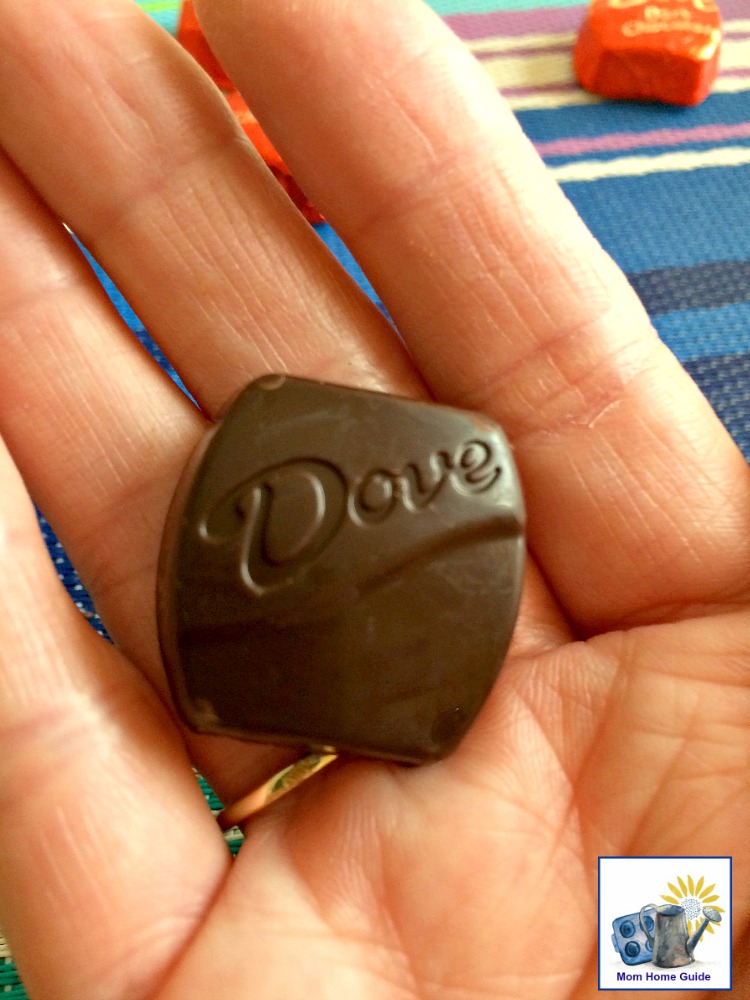 Here's hoping you find a special way to celebrate your mom friends this Mother's Day!
For more great gift ideas, check out these links!