This post contains Amazon affiliate links. I received products from Keter in exchange for my completely honest review.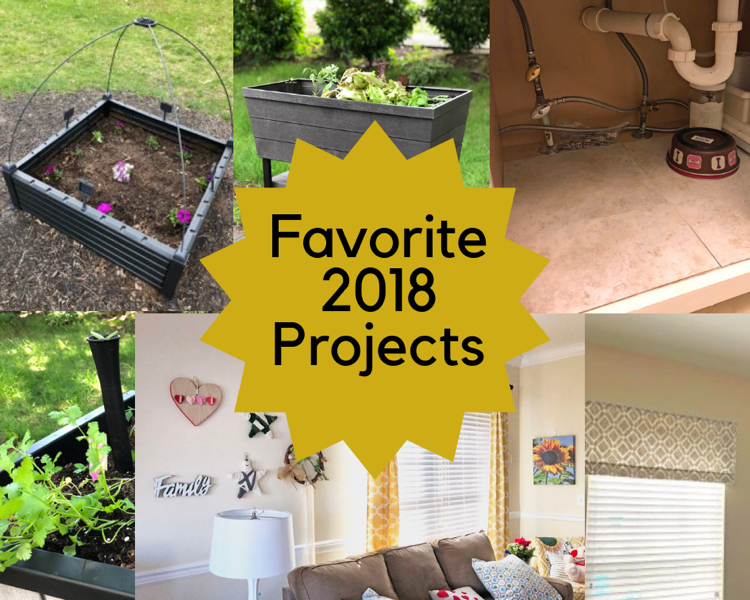 Last week, I shared which projects here on Mom Home Guide were most popular with readers in 2018. Now that the New Year is here, I would like to share the projects I completed in 2018 that I'm most proud of.
Easy Window Valances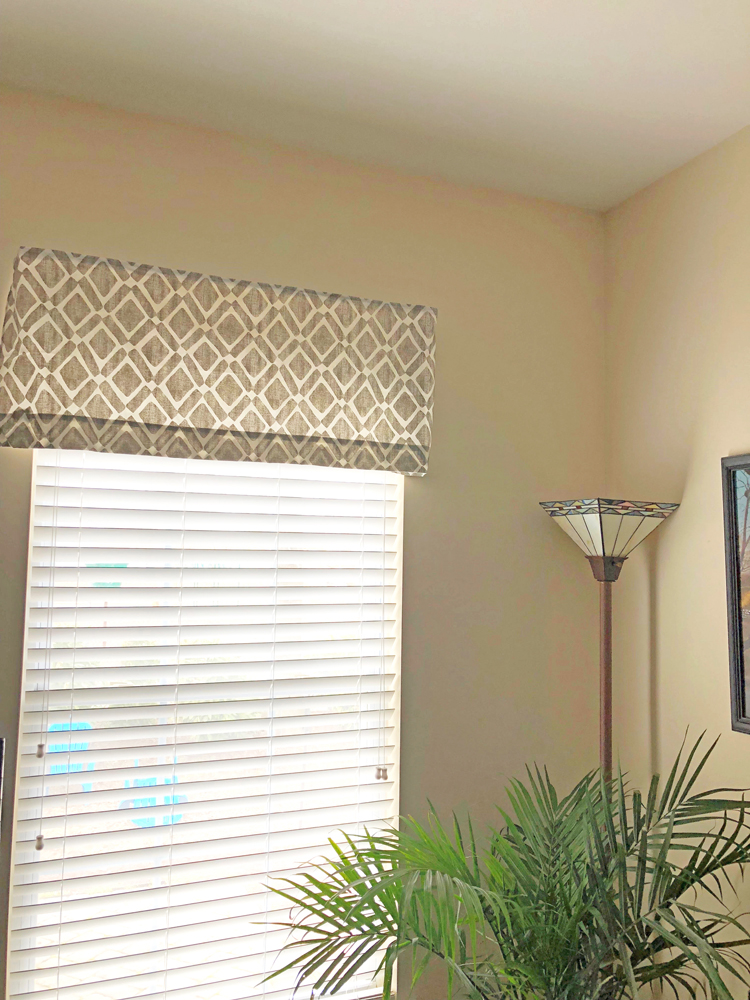 When my teen daughters were tots, I had custom window coverings made for the windows on the main floor of our home. The style of those window coverings were much fussier than the type of style I like in my home these days, so I took those window coverings down.
The problem is that for our family room's windows, the woman who made the valances installed them by attaching the valances to boards hung above the windows. The valances were attached to the boards with Velcro and lots of heavy-duty staples! No wonder the woman had suggested just vacuuming the valances regularly instead of washing them. They weren't made to be taken down!
The valances were hung with brackets instead of traditional curtain rods and holders. I didn't want to take the brackets down. If I did, I would be forced to patch holes in the wall and hang new curtain rods. I decided to make new valances for the windows using the existing boards.
I used simple store-bought valances for my project and hung them by using Velcro to attach them to my boards. The project was so easy. I love how the new valances look in the space.
Living Room Gallery Wall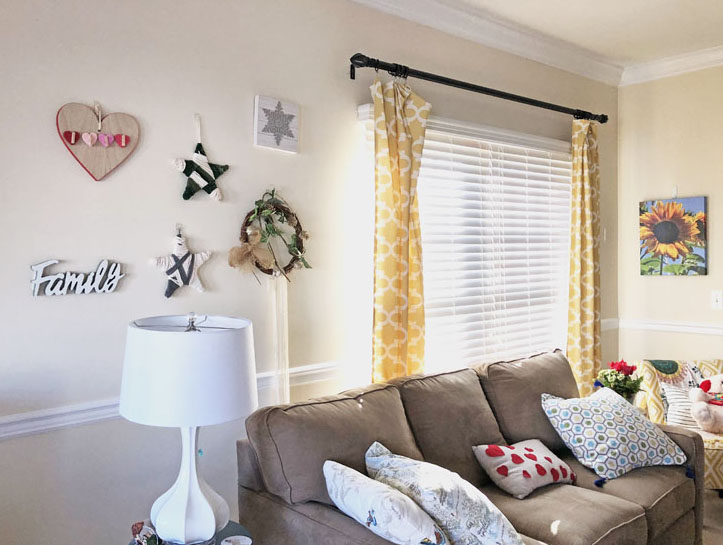 With two daughters in high school, my husband and I are fairly thrifty. With two big college tuitions coming up soon, we do what we can so we can afford the best for our daughters' educations. Much of our home decor is handmade or is done DIY — by me!
I love the look of a gallery wall. I recently put one together with inexpensive items I picked up in Target's dollar spot, as well as some items I made myself.
Some of the items on my wall are yarn stars I made by simply wrapping stars I had cut out of cardboard with yard and hot gluing the yarn on. Another element on the wall is a simple and inexpensive grapevine wreath that I made.
There's a chance I might be updating that wall soon — I love to constantly update my home.
Peel and Stick Under the Sink Tile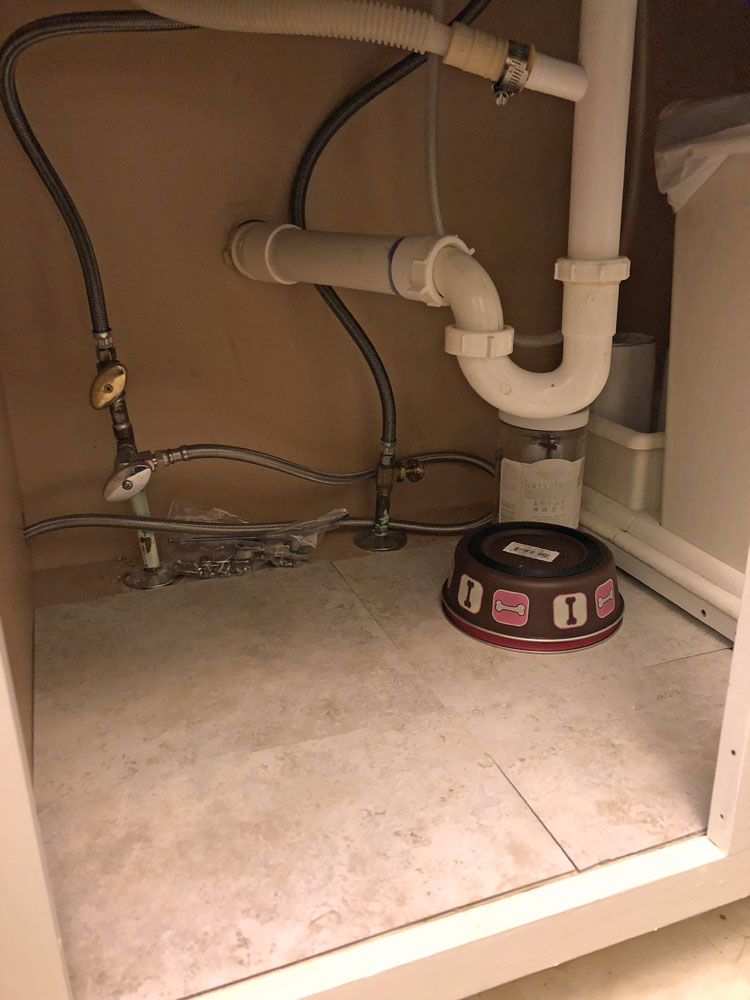 Underneath the sink in my kitchen is a cabinet in which the floor was painted a brownish color. What's worse is that the brown paint was looking worse for the wear after more than 10 years of use and one sink leak.
I've seen other projects on Pinterest where homeowners used simple peel and stick tile to give the sink cabinet a more durable finish. I decided to give it a go!
The project was super easy and inexpensive (it only cost me about $4 for Peel and Stick 12-Inch Vinyl Tiles
). The project has given me a better looking and more durable surface underneath the kitchen sink.
Raised Garden Bed
Last year, I had a wonderful partnership with Keter, a maker of plastic outdoor and gardening equipment. They sent me several of their products in exchange for my review. Our partnership started when I got to try out their amazing outdoor lounge chairs a year earlier.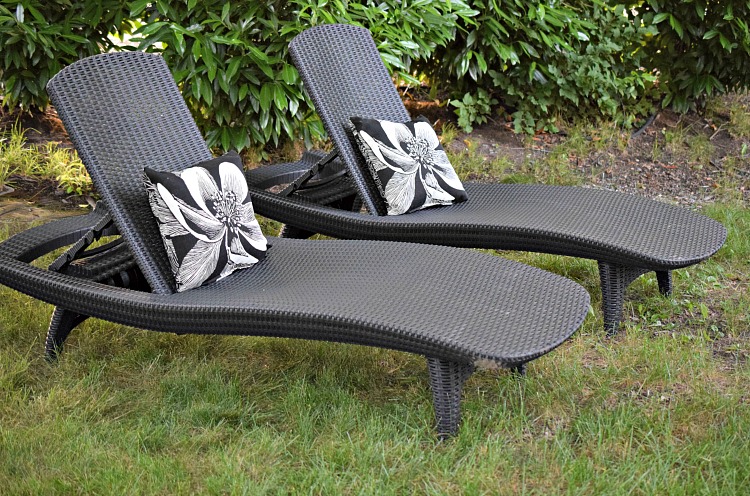 Last year, Keter sent me their easy to assemble raised garden kit. I was able to assemble Keter's
raised garden kit in minutes. I planted the garden with long-blooming annual flowers that bloomed from late spring through summer. I was happy to have the garden, since I placed the garden in a spot in my front yard where I hadn't been able to coax anything to grow!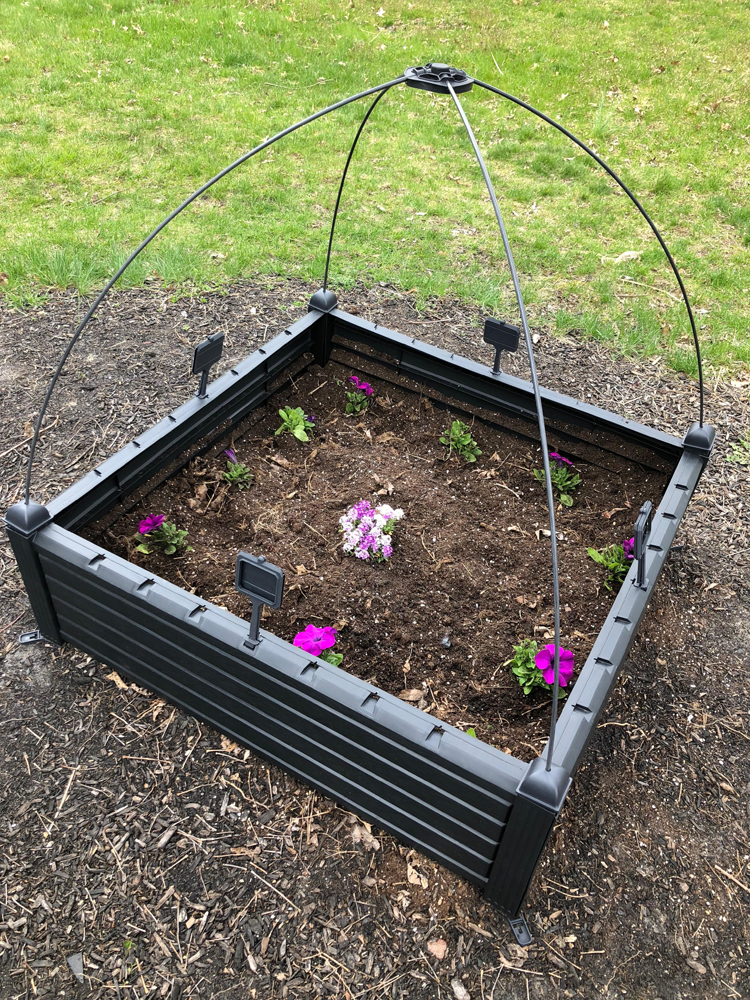 Urban Bloomer Garden
Keter also gave me a terrific raised patio garden called the Urban Bloomer
The Urban Bloomer
is perfect for herbs and veggies. Last year I planted mostly lettuce, basil and tomatoes in mine. I was happy to have the Urban Bloomer, since the height of the garden kept critters from raiding my garden. (In past years I've gotten next to nothing from my gardens, thanks to rabbits and groundhogs.) I am looking forward to planning what I'll plant in my Urban Bloomer this year!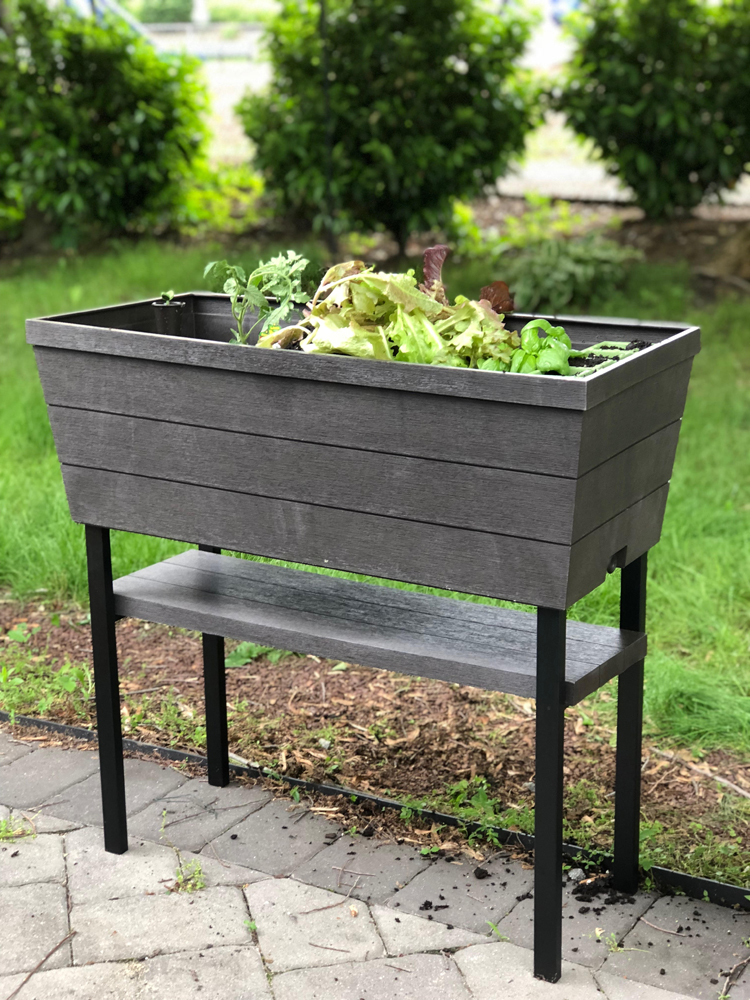 Raised Patio Garden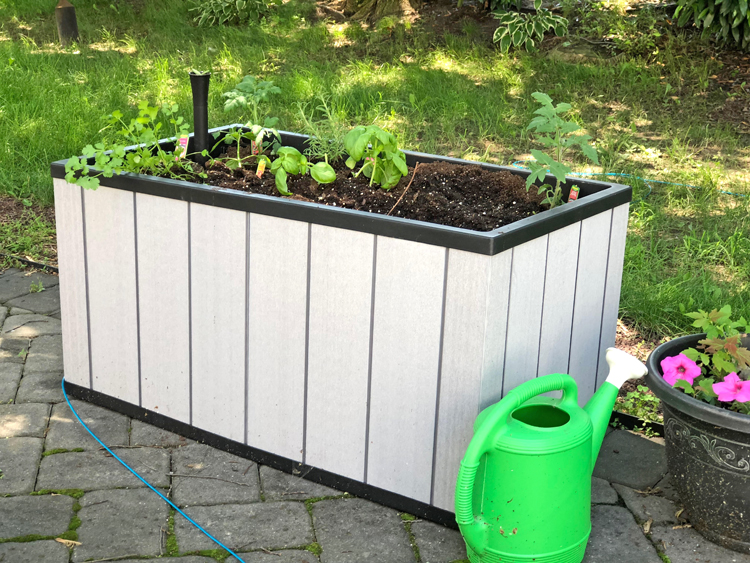 My new raised patio garden from Keter is another favorite 2018 project of mine. Keter's raised garden was super easy to plant and maintain, and supplied me with plenty of basil and cherry tomatoes throughout the summer!
2019 Projects
What kind of projects or tutorials would you like to see in 2019? If there are specific kinds of posts or tutorials you'd like to see here on Mom Home Guide this year, please let me know in the comments!