I received free product in exchange for my review.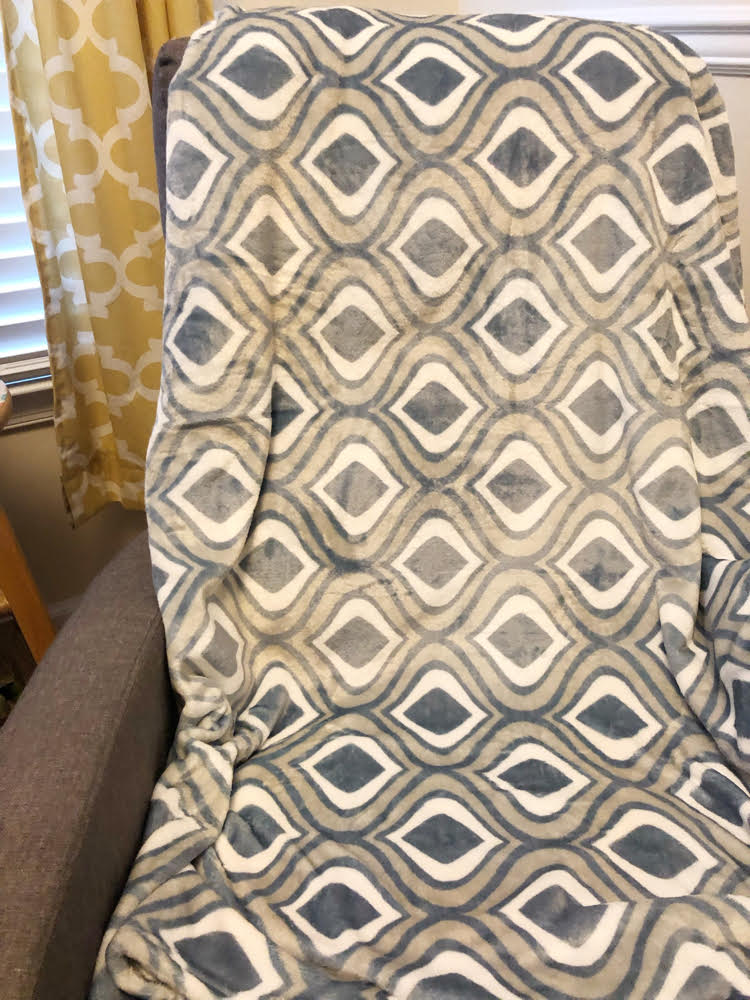 Happy Monday, everyone! Today I am sharing a few of my favorite things. I have been very busy these days and haven't been able to blog much, so I thought I could share a bit about what I have been up to.
Cozy Throw Blanket – Great Amazon Buy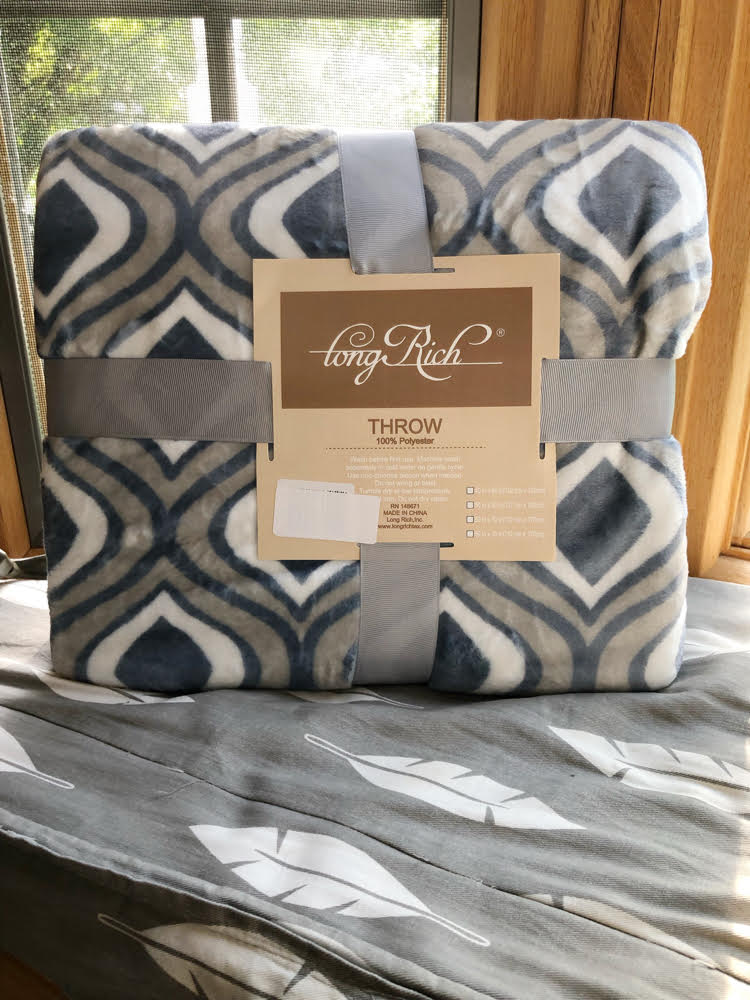 My kids and I love to sit underneath soft throw blankets when we watch TV in our family room. Sometimes our pup steals one of ours when he's looking for a soft place to sleep. So luckily I got a new plush throw from Amazon (for about $28) for our sofa so there will be enough blankets for everyone.
The 50″ x 70″ light gray blanket from Longrich has a pretty pattern in light blue. It is is very comfortable and makes a nice addition to our sofa. My family's new throw is also a perfect fit for our new recliner where my husband and our Shih Tzu love to relax together. The blanket has become one of our family's favorites, and I think the pattern goes well with both our living room and family room decor. The only problem is that we all might want that blanket when it comes time to watch TV!
Blooming Hydrangea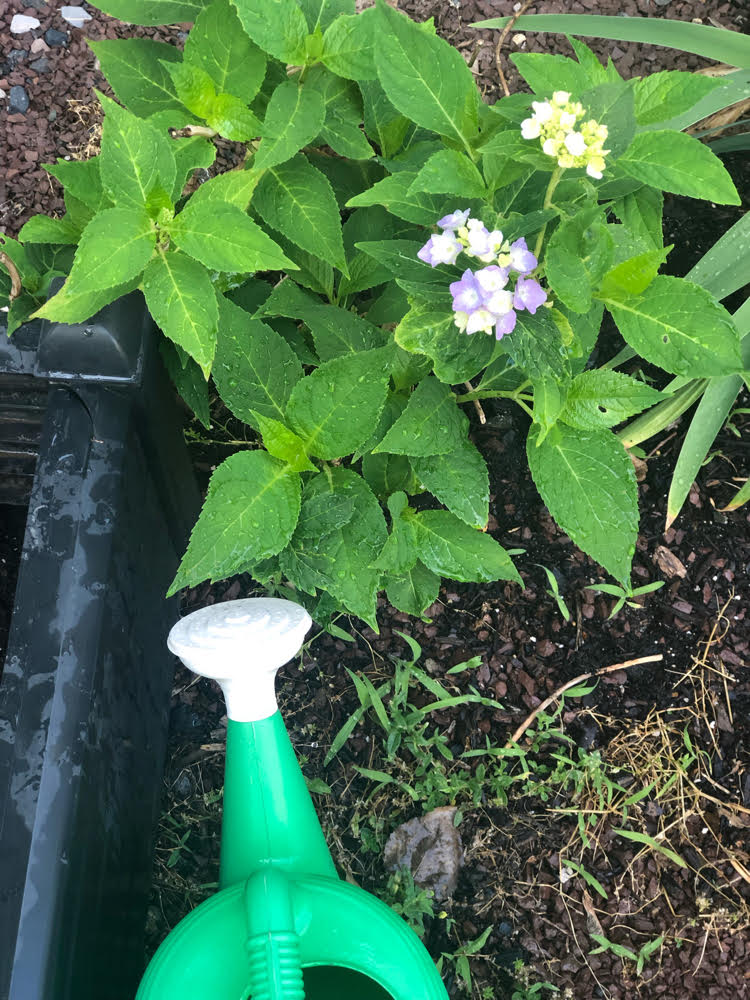 Last fall I planted a hydrangea plant just off my backyard patio. I have been hoping that it would bloom this spring, and I am happy to report that my hydrangea, which is from PlantingTree.com, now has some pretty blue blooms on it! The hydrangea should get to 3 feet high and 4 to 5 feet wide.
Summer Gardening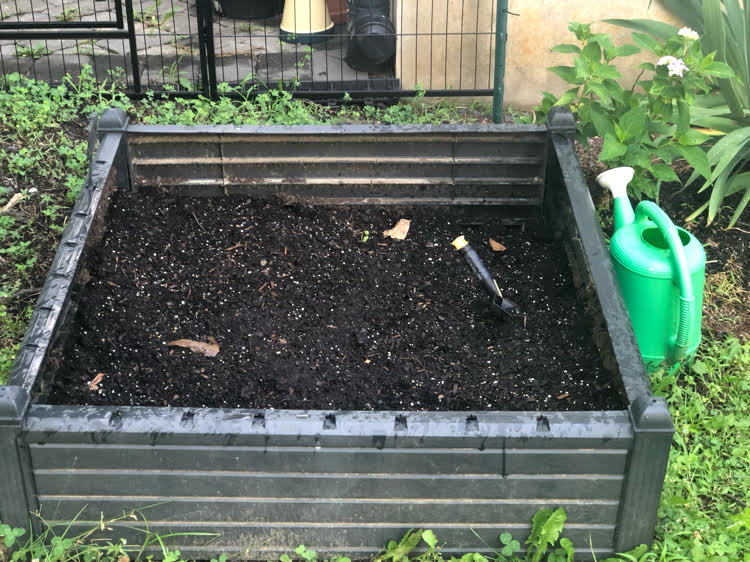 I recently received some gladiolus bulbs and coneflower roots in the mail, so I set out to planting them in a raised garden bed that I placed by our home's backyard patio. I have never planted gladiolus bulbs before, so I am hoping that they will grow and bloom! I got the bulbs on sale online, and I am thinking that it might be a little late in the season to plant them. But we will see how it goes!
Inexpensive patio fencing – Another Amazon Purchase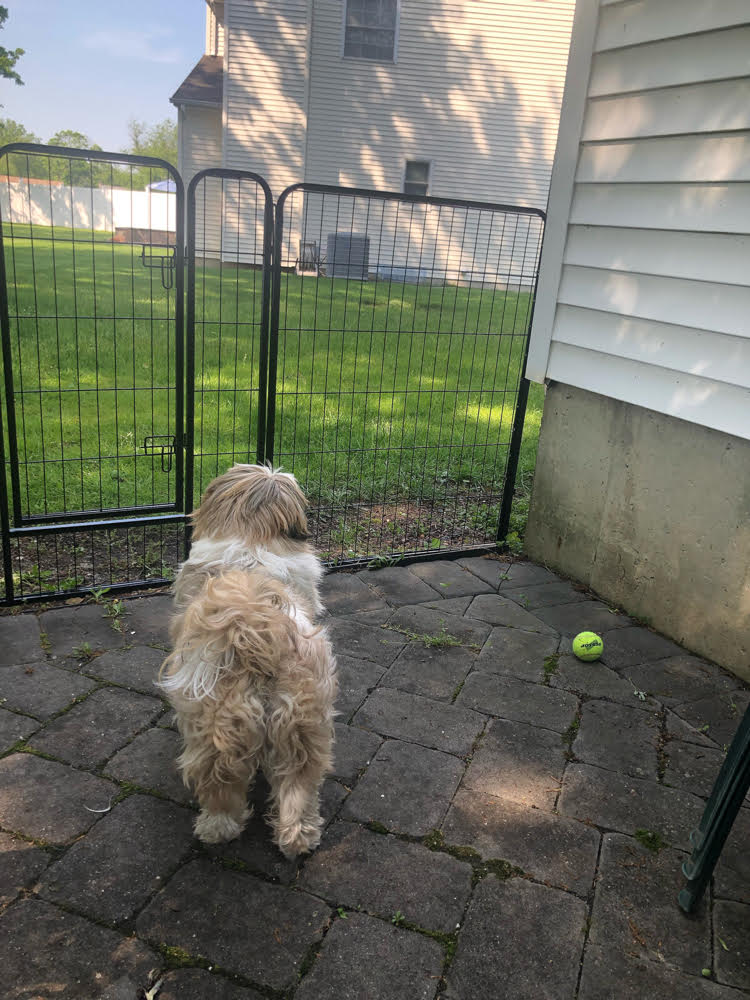 My husband and I recently put up some fencing around our patio that we bought on Amazon so we can contain our dog when I want to work outside weekdays. The fence has been working great! The fencing we put up is actually dog fencing, but it looks beautiful, does a fantastic job at not allowing my Shih Tzu pup to escape the patio, was easy to put up, and is made to withstand the elements.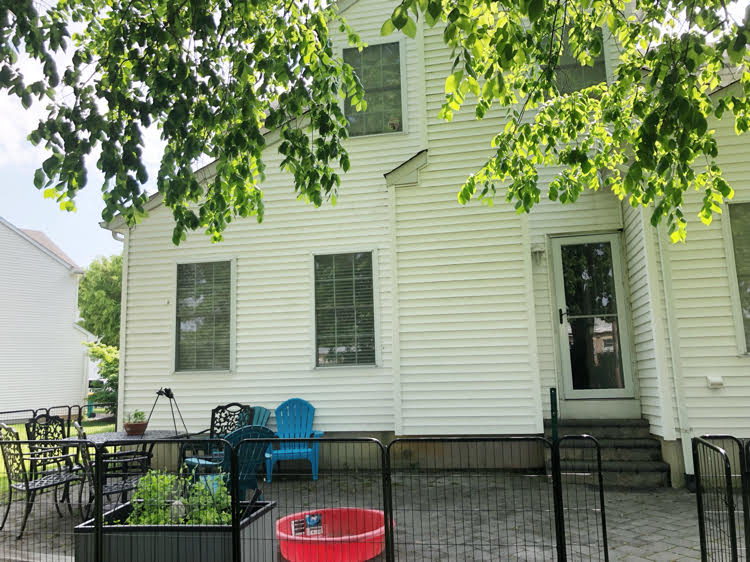 I love that the fencing has given me another workspace, since my pup always wants to be where I am, and our yard didn't have any fencing before we added the pup fencing. Before I used to try to keep pup on a tie-out leash when I worked outside, but he always managed to get the leash wrapped around our patio chairs. It's a relief to have the fencing so I don't have to worry about him while I work outside!