Thanks to NewAir for providing me with the beverage fridge reviewed in this post. #newairanniversary #newairusa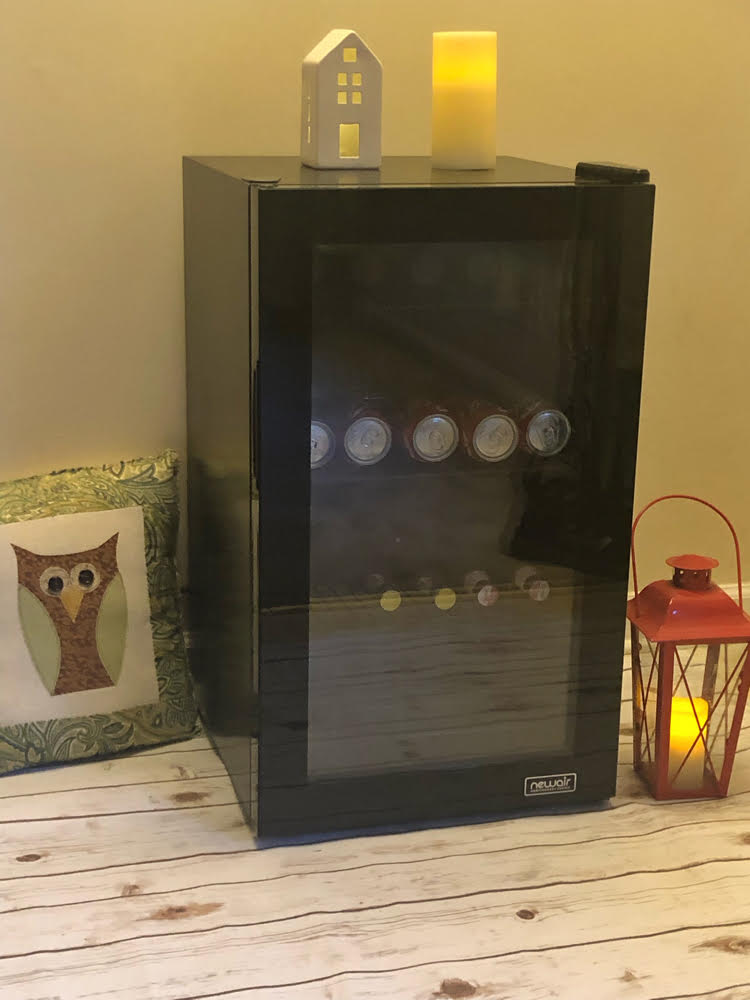 My daughter started her first year of college at Smith College in August. She and her roommate are sharing a tiny mini fridge. While my daughter and her roommate's mini fridge fits in their super small dorm room, it doesn't have a lot of refrigerator space. So, I am upgrading my daughter's mini fridge to the recently released and super modern looking NewAir 20th Anniversary Limited Edition Beverage Fridge. She is excited!
100 Can Beverage Fridge
The NewAir 20th Anniversary Limited Edition Beverage Fridge has a sleek black design, cools drinks to a frosty 37 degrees and has enough interior space to hold 100 beverage cans.
This beverage mini fridge has interior LED lighting (with an inside on and off switch), a reversible double-pane glass door, temperature control (with an easy to use dial) and removable shelves that can be configured to fit a variety of beverage can and bottle sizes.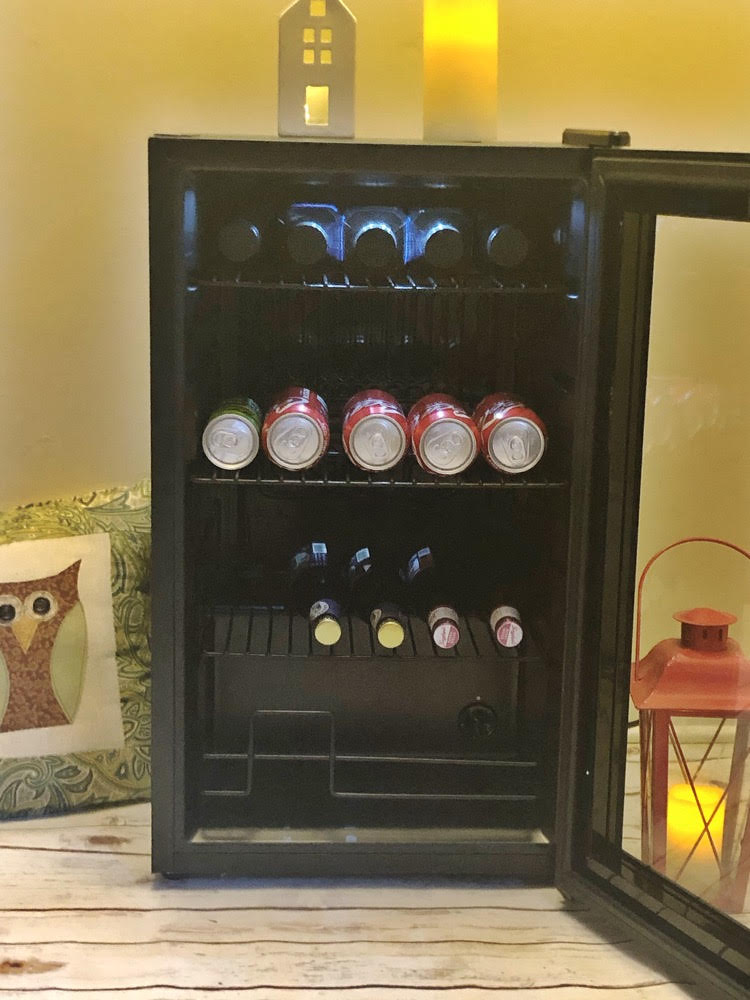 Large Capacity Mini Fridge with a Small Footprint
This mini fridge is perfect for a shared dorm room, as it's just 16.9 inches wide and 29.1 inches tall. It doesn't take up a lot of much needed floor space. Each shelf in the fridge holds an amazing 12 to 25 cans.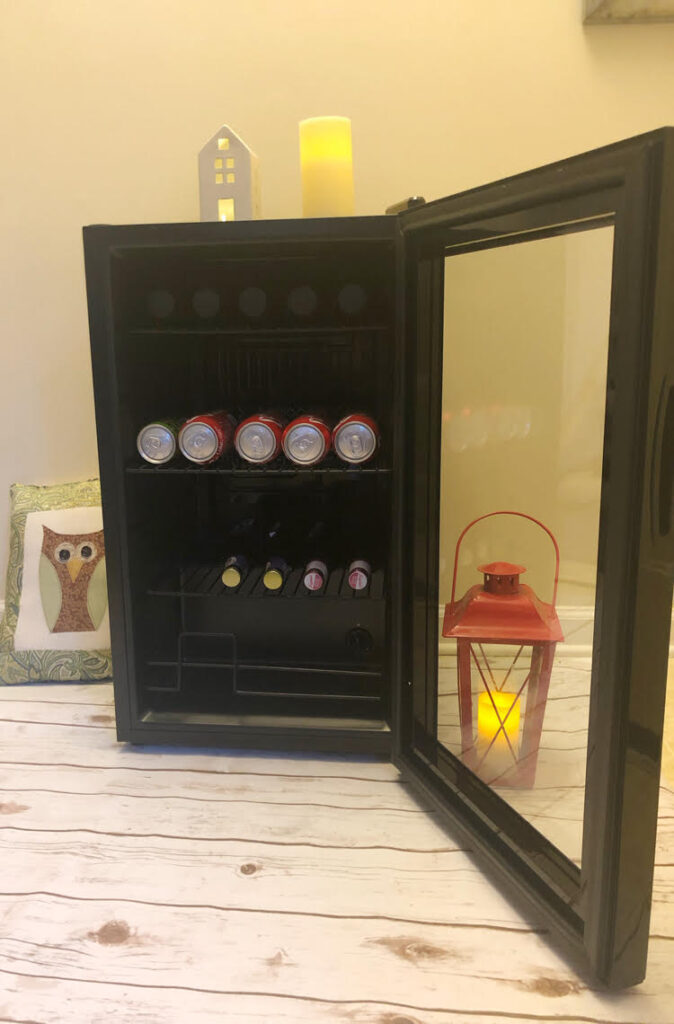 20% Off Coupon Code
What's great is that NewAir is offering 20% off this slim profile, glass-front beverage fridge to Mom Home Guide's reader's! Just use the coupon code CELEBRATE20 to get 20% off the NewAir 20th Anniversary Limited Edition Beverage Fridge ($329.99)
The mini fridge is sold exclusively on NewAir.com. If you'd like one of these fridges, you have to act quickly as only a limited number of these slim profile, special anniversary mini fridges will be sold.
NewAir Mini Fridge Collection
This fridge is actually my 4th NewAir mini beverage fridge. I really like NewAir beverage fridges! ! I have a NewAir wine fridge and a larger NewAir mini fridge in my kitchen. I gave my other child, also a college first-year student, a NewAir mini fridge for college—the fridge has a large refrigerator space as well as some freezer space.
You Might Also Like