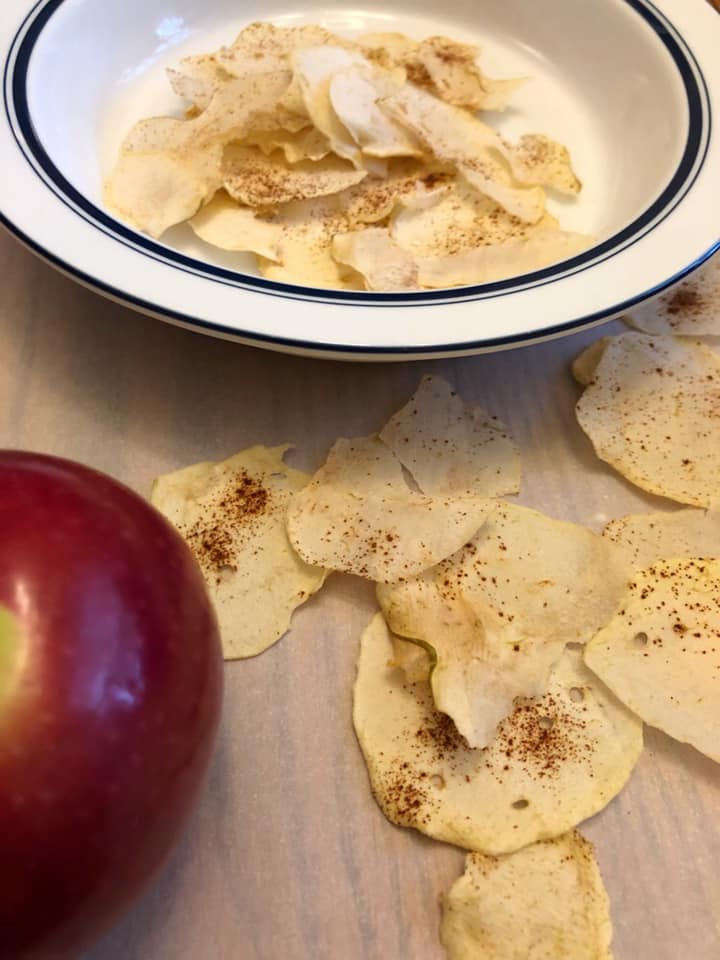 Welcome to the Taste Creations Blog Hop! On the first Monday of every month, my blogging friends and I get together to share recipes based upon a specific ingredient. This month's ingredient is apples! I decided to make apple chips. I've been promising to make my daughters apple chips for months and have finally gotten around to it! The great thing about apple chips is that they are a healthy snack and are also easy to make!
Ingredients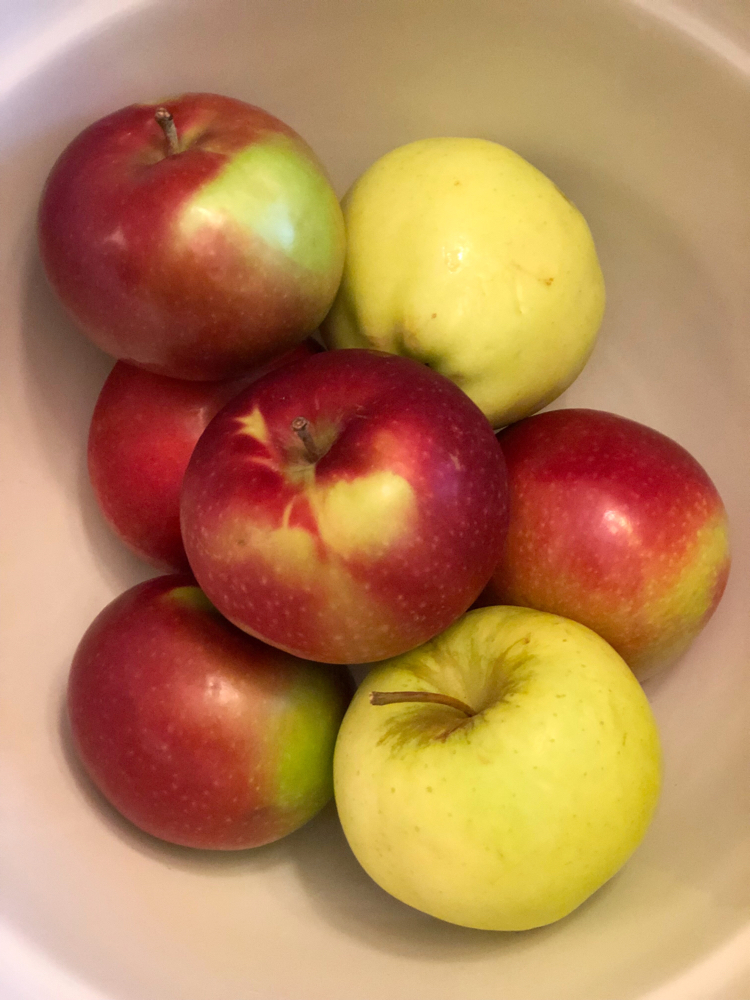 2-3 apples (I used Macintosh and Golden Delicious)
Powdered Cinnamon
Apple Chips Instructions
I used a mandolin (actually, my daughter did) to cut the apples into slices.
What is a mandolin? A mandolin is a kitchen implement used for cutting vegetables and fruit into slices or sticks. It has a sharp blade in one surface, and often a hand guard into which you can place the vegetable or fruit to be sliced. When you run the guard/food across the sharp surface of the mandolin, it cuts it into slices or strips. It's handy for people like me who are likely to cut themselves trying to cut such slices with just a knife! (I can be a little klutzy, sadly!)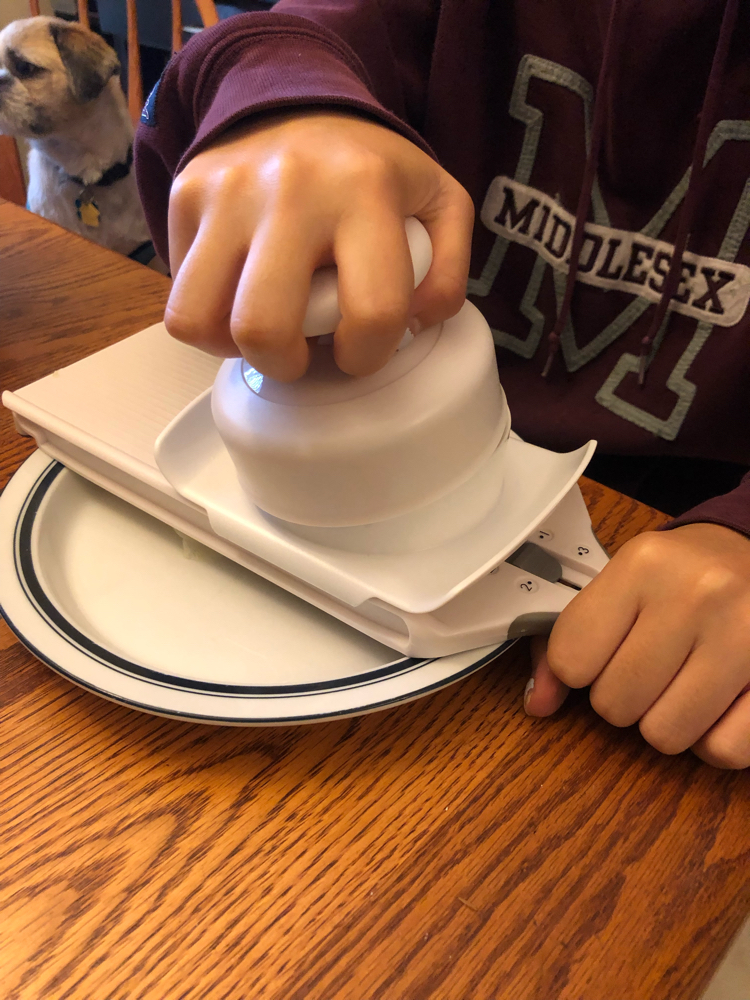 This was the first time in a while that I've used my mandolin. My mandolin cut my apple slices quite thin — paper thin. Next time I would like to set my mandolin to make thicker apple slices. I think they would be good that way, too!
My daughter volunteered to cut the apples with the mandolin. She loves trying out new things in the kitchen!
I first washed and dried the apples and then peeled them. Then my daughter used the mandolin to slice the apples.
While my daughter was slicing the apples, I preheated the oven to 200 degrees Fahrenheit. I prepared two baking sheets by placing a length of parchment paper on each. I laid the apples out on the parchment paper, making sure they didn't touch each other.
I then sprinkled some of the apple slices with cinnamon. (I left some plain, since one of my daughters prefers her apple chips plain.)
I cooked the slices for about 70 minutes at 200 degrees Fahrenheit in the oven.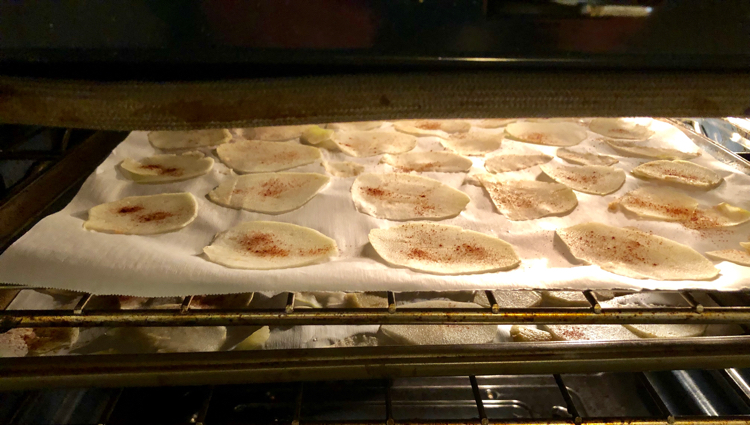 If you have thicker apple slices, you may need to cook them longer to get the crispness that you want. If you have thick apple slices (mine were very thin), you may need to cook them up to 2 hours. I am going to see if I can slice our apple slices thicker next time because they are a little difficult to peel off the parchment paper when they are so thin.
I served the apple slices to my daughters directly after they were made. The slices were gone in about an hour!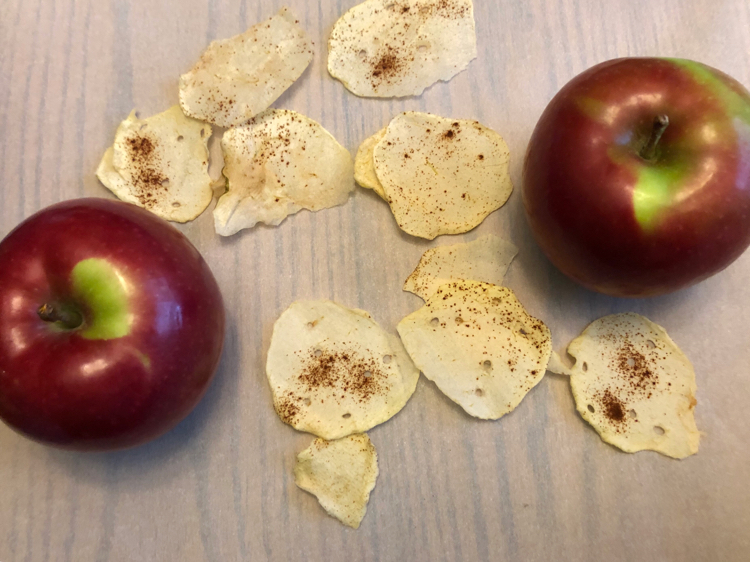 Be sure to check out my friend's apple recipes!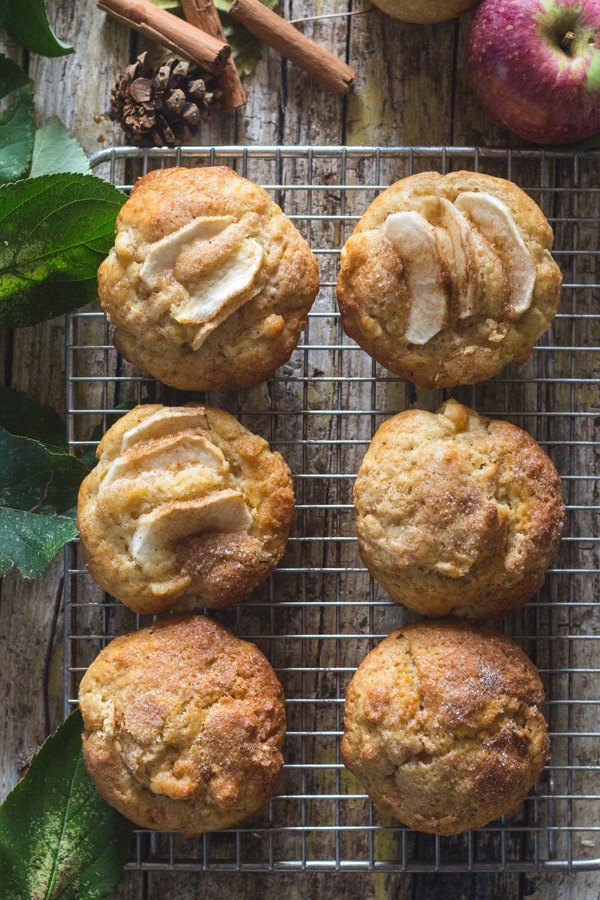 Cinnamon Apple Muffins – An Italian in My Kitchen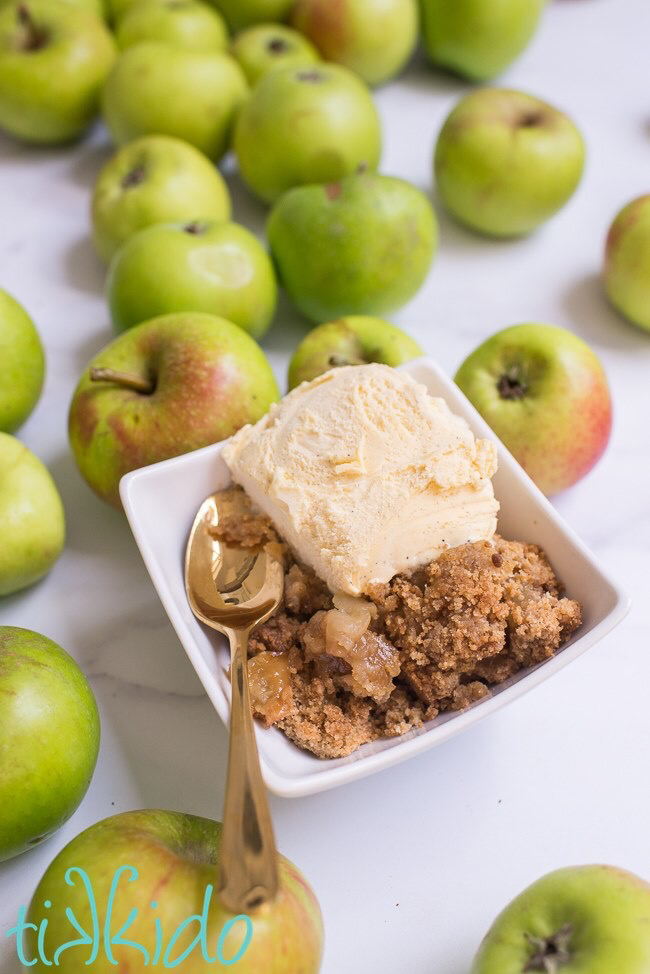 White Chocolate Fudge with Apples Slices — Our Good Life
Click on the blue link below to see more apple recipes.