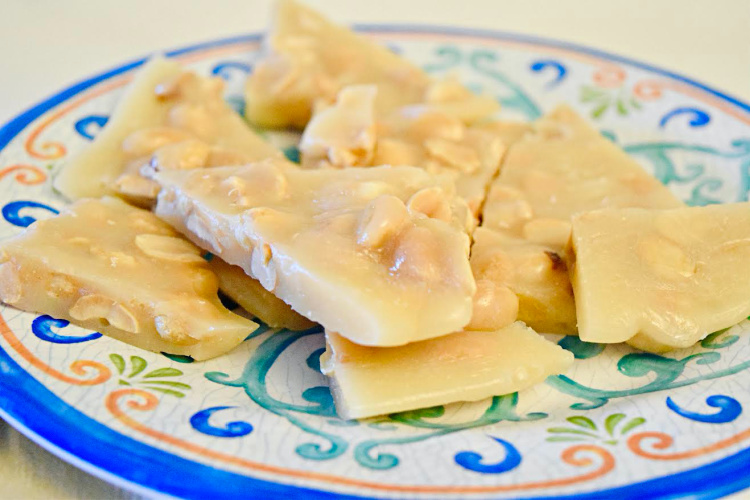 Welcome to the monthly Taste Creations blog hop! My friends and I get together the first Monday every month to share recipes. This month we are sharing candy recipes! I adore peanut brittle, so I knew that I had to try to make some. This was the first time that I've ever made peanut brittle, but it came out wonderfully, and I happily (and sheepishly) report that I ate a lot of peanut brittle! Be sure to check out my recipe below and scroll to the end of this post to see what my friends' made this month!
Easy Peanut Brittle Recipe
I was happy to discover that peanut brittle only requires a few ingredients as isn't hard to make! But I had to purchase a Candy Thermometer for this recipe—it's best to get a candy thermometer since the ingredients can get quite hot as you stir it, so the long stem of the candy thermometer is quite helpful and protective. I got an inexpensive but very handy digital thermometer from Amazon for my candy-making project . The thermometer can also be used grilling and deep-oil frying—I'd love to try frying sometime, especially to make a dish my mother-in-law used to make, tempura. The recipe that I used for my peanut brittle is from The Food Network.
Ingredients
Nonstick cooking spray—if you don't have cooking spray, you can grease your pan with butter, which is what I did.
2 cups sugar
1/2 cup light corn syrup
6 tablespoons unsalted butter, cubed
1/2 teaspoon baking soda
1 1/2 cups roasted salted peanuts
Instructions
Line a rimmed baking sheet with foil and grease with nonstick cooking spray or a stick of butter.
Stir together the sugar, corn syrup and 1/2 cup water in a medium saucepan fitted with a candy/deep-fry thermometer. Bring the mixture to a boil over medium heat, then continue to boil until it's golden brown and it reaches 340 degrees F, about 15 minutes.
Working quickly, remove the pan from the heat and stir in the butter and baking soda until smooth (it will foam and bubble up). Stir in the peanuts until evenly distributed amongst the sugar mixture.
Pour onto the prepared baking sheet and quickly smooth with a rubber spatula into a thin and even layer. Let harden uncovered at room temperature until cooled completely. Break into pieces and store in an airtight container.
This recipe was fairly easy, but I discovered that the hardest part was spreading the brittle mixture thin before it hardens. So some of my peanut brittle was a bit thick, which can make it hard to chew. So I warned my family to suck on especially thick pieces of the brittle before eating it! But most of the peanut brittle came out fine and wasn't difficult to chew. I made the brittle a few days before my twins came home for Thanksgiving, and once they were home, it was eaten quickly. I think I might send some to them to help them make it through their final exams.
Check Out My Friends' Delicious Candy Recipes!
Quick and Easy Gingerbread Fudge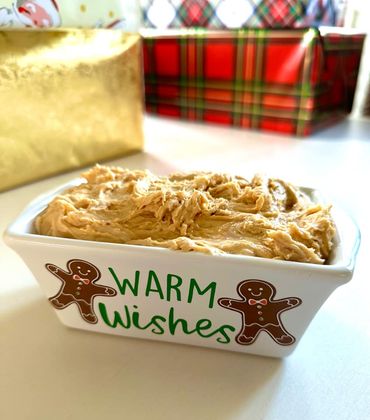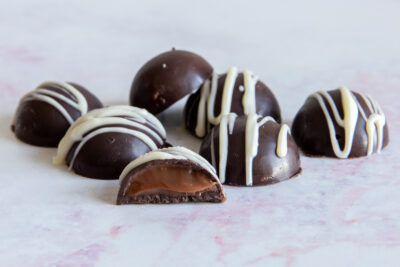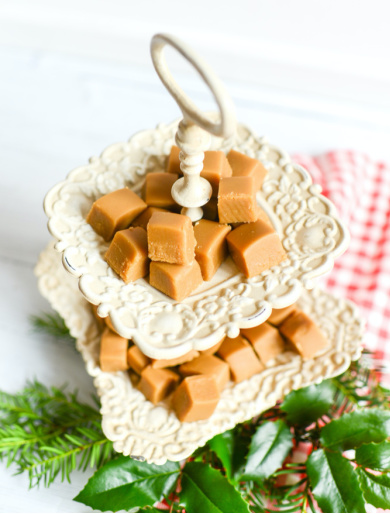 Other Recipes You May Enjoy
Pink Strawberry Cheesecake Pie