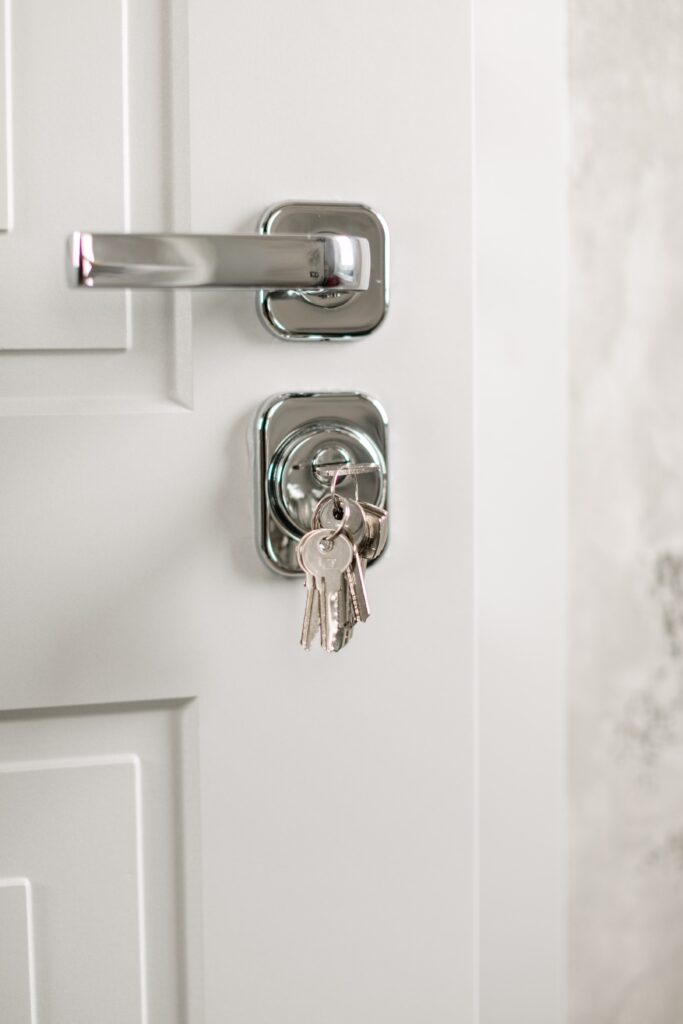 According to home-security experts, 34 percent of burglars get access to a home by turning the knob, meaning the door wasn't locked in the first place. If locked, lock picking becomes the second option for gaining access.
But if you can take simple steps, such as locking your doors and windows, you can significantly reduce the chances of your house being burglarized. However, you may want to go a step further to upgrade your locks and doors.
This guide highlights easy, single-day upgrades you want to consider, whatever your skill level or budget.
Get Anti-Pick Locks
If your doors and windows are locked, burglars usually turn to the second easiest option: lock picking. While complicated, lock picking is not hard to crack for a professional burglar. Even an amateur burglar can learn it in days.
So if your door still has traditional locks, locking them may not guarantee that your locks will keep burglars away. Installing an anti-pick lock is the easiest fix to prevent picking—you don't need special skills; it is as easy as removing your existing lock.
Install a Keyless Entry
Anti-pick locks are not 100% foolproof. Professional burglars may still find a way of picking the locks. But their success at it is pretty limited. If you want a lock where lock picking is not an option, keyless entry locks are the way to go!
As the name suggests, keyless entry locks do not always have a key slot. Users must punch in a password or use an application on the phone to open it. You can also get locks that require biometric authentication to access.
The good thing about keyless entry options is that they incorporate smart technologies that allow users to access them remotely. The ability to access your doors remotely is a big plus for individuals who are in the habit of forgetting to lock their doors because they can do so the moment they remember, as long as they have an internet connection.
Magnetic Locks
Magnetic locks use magnetic force to hold the door in place and are an excellent option if you are looking for an alternative to traditional locks. Typically, a magnetic door features a magnet fitted in the door frame and a metal plate on the door.
Magnetic locks don't use ordinary magnets. Instead, they are special electric magnets that often come with keyless entry locks and require a key or a key fob to hold and release. These magnetic locks can generate as much holding power as your needs demand.
About 600 lbs of holding force will be sufficient in an ordinary home to ward off burglars. But if you want to secure your doors with magnetic locks with an even higher holding force, just increase your budget, and you will get what you need.
Additional Security Features
Besides securing your door, you could consider installing other anti-burglar security systems. The mention of a security system may strike you as a sophisticated system requiring thousands of dollars to install. This may have been true in the past, but today, something as simple as a DIY installation security camera is all you need.
In most cases, these cameras have two-way communication capabilities, allowing you to communicate with the person at your door. For example, you could tell the burgler that they are being watched and that the police are on their way—which will more often than not make them flee.
And you won't have to keep watching constantly; the cameras will send notifications directly to your phone in case of an activity, so you are aware of any happenings at your door.
Final Words
Your doors are the first line of defense in protecting your household. If you're unsure about the integrity of your doors, the fixes highlighted in this guide can help increase their security without needing to call in an expert or spend thousands of dollars.
You May Also Like