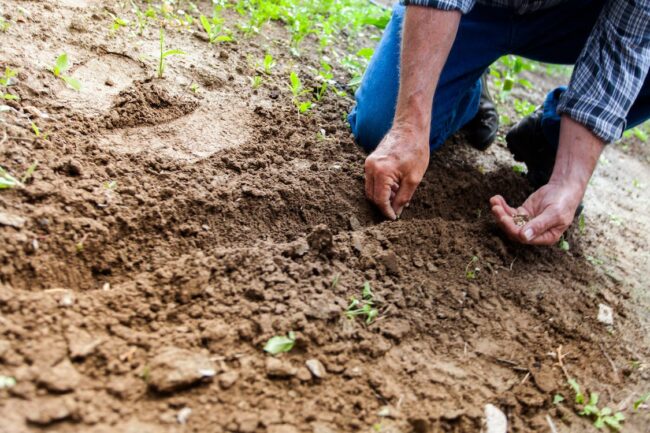 Has your garden been a little less than fantastic lately? Does it seem like no matter what you do, your plants just aren't thriving? If so, don't worry!
Whether you're dealing with wilting leaves or slow growth, there's always hope for reviving and rejuvenating a struggling garden.
This guide provides simple yet effective tips to breathe new life into your garden and make it thrive again.
Common Reasons Why Your Garden May Fail to Yield as Expected
Gardening doesn't always turn out as intended. A common issue is inappropriate amounts of water, with either too much or too little being detrimental to plant growth.
Soil conditions are critical too, as they should be rich in nutrients and have proper pH. Too much shade can also hinder growth, as most plants require sunlight for photosynthesis to create oxygen and energy. Pests and diseases can wreak havoc too if left unchecked.
Indeed, many of these problems can be helped with the right strategies, bringing your garden back to health.
6 Ways to Bring Your Disappointing Garden Around
Try these simple but extra effective tactics to help your garden thrive.
1. Correct Your Watering Habits
Watering is one of the most essential aspects of gardening. Yet, it's one of the things most often gotten wrong. Too much water can drown plants, while inadequate moisture levels can make them wilt. So make sure you're watering your plants appropriately.
Understand that different plants have varying watering needs. For instance:
Tomatoes: These plants typically need 1-2 inches of water every week, depending on their size and the climate.
Cucumbers: These plants need constant moisture. You should water them at least once or even twice daily during hot summer days.
Roses: Common in yard gardens for cosmetic reasons, these beautiful flowers prefer deep watering a couple of times a week rather than light daily watering.
2. Keep Better Track of Your Garden
Maintaining a healthy garden requires keen observation and diligent tracking. A garden tracking manager is an excellent tool for those serious about their gardening goals.
This practical tool keeps you informed about various aspects of your garden, from plant health to the crucial watering schedule and potential pest activity. It's almost like having a personal digital assistant dedicated solely to helping your garden thrive!
3. Enhance Your Soil Quality
It's time to pay attention to your soil conditions! A healthy garden begins with rich, nutrient-packed soil that sustains plant growth. For a comprehensive understanding of your garden's health, consider testing your soil to understand its pH and nutrient levels better.
Enhancing your garden soil's quality could be a game-changer for your plants. Besides regular pH testing, below are some strategies you can apply:
Composting: Nutrient-rich compost nourishes the soil and promotes healthy plant growth.
Crop Rotation: Changing crop placement can help maintain soil fertility and disrupt pest cycles.
Cover Crops: These protect the soil from erosion, add organic matter, and even suppress weeds.
4. Increase Sunlight Exposure
If your garden isn't receiving enough sunlight, consider moving some plants around or trimming trees that could be blocking the light. Even for a container garden, the importance of adequate sun exposure cannot be overstated.
Remember, it aids photosynthesis, an integral part of plant growth that also determines how well your plants do.
5. Ward off Pests and Diseases
Get rid of pests and diseases in your garden. These may limit productivity further, damaging the eco-balance in the process.
Using natural pesticides can help protect not just the affected plants but also the surrounding ones. Regular inspections help detect problems early, which makes management easier and more effective.
6. Regular Pruning and Weeding
Weeds compete with your plants for nutrients, sunlight, and water, so ensuring timely weed removal keeps your garden healthy. Pruning, on the other hand, helps maintain plant health by eliminating dead or overgrown branches, which promotes healthier growth in return.
With frequent monitoring and commitment to these tasks, you're effectively giving your garden a continuous mini-makeover!