This post contains Amazon affiliate links. If you click on an Amazon link and make a purchase, I earn a small commission that helps fund this blog. Thanks!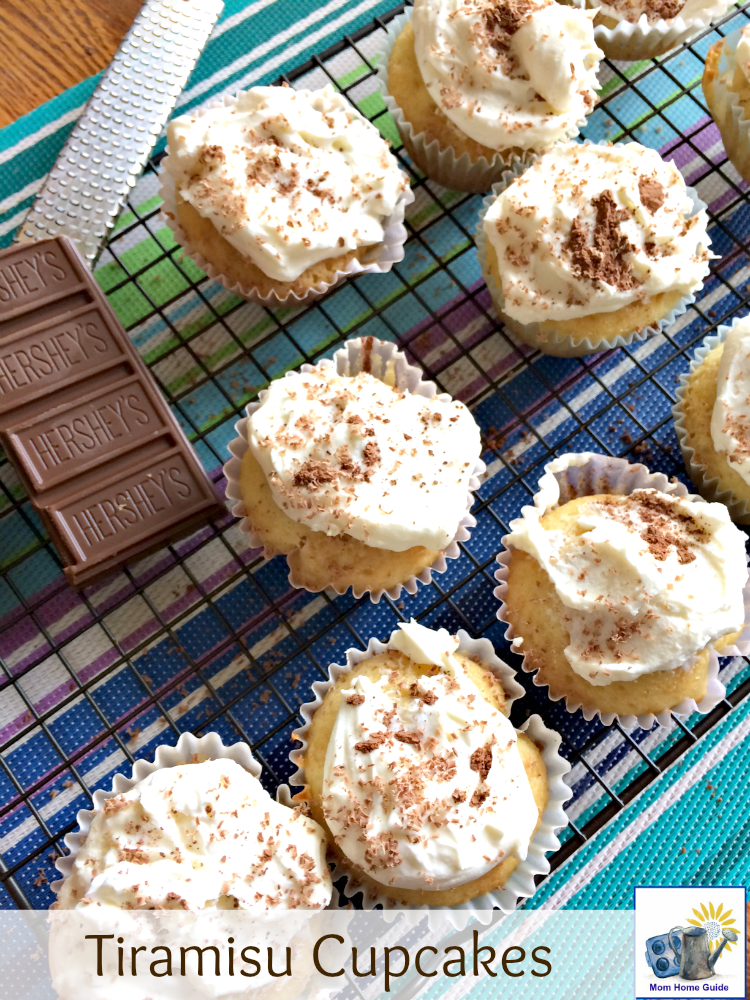 My husband's birthday was last week, so I wanted to make him something special. He really likes tiramisu, so I made him some tiramisu cupcakes to celebrate his birthday! Tiramisu is a traditional Italian dessert flavored with coffee, cocoa and mascarpone cheese. Tiramisu is one of my husband's favorite desserts!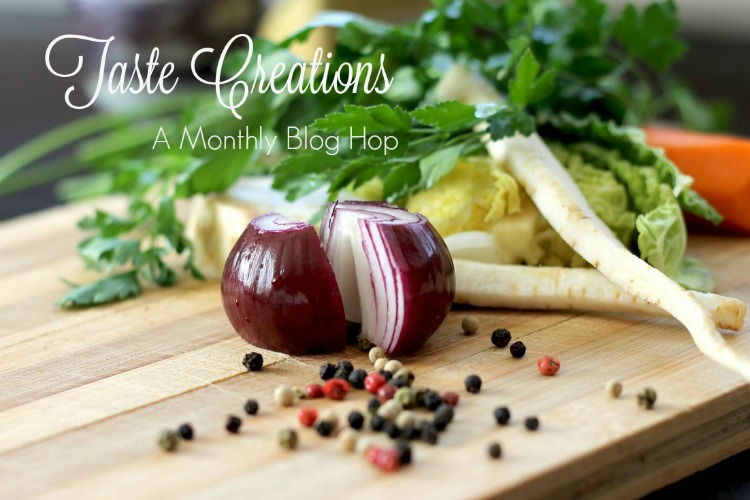 This recipe is part of this month's Taste Creations blog hop, where my blogging friends and I will be sharing recipes using dark chocolate! The Taste Creations Linkup happens on the 1st
Monday
of Every Month at
6 a.m. EST
. Check out the links to my friend's dark chocolate recipes at the end of this post!
Please follow your hosts on social media!
An Italian in My Kitchen /Facebook / Instagram / Pinterest
Our Good Life / Facebook / Twitter / Instagram
Tikkido / Pinterest / Facebook / Instagram
Mom Home Guide / Facebook / Instagram / Twitter
Easy Tiramisu Cupcakes
I'm not a big baker, and I had a busy day scheduled the day of my husband's birthday, so I made my tiramisu cupcakes with a box of vanilla cake mix. I got this extra delicious, but quick and easy recipe, from Life is Sweets. To get started, all I did was prepare the mix according to the box's instructions, and bake the cupcakes in a cupcake pan
in the oven.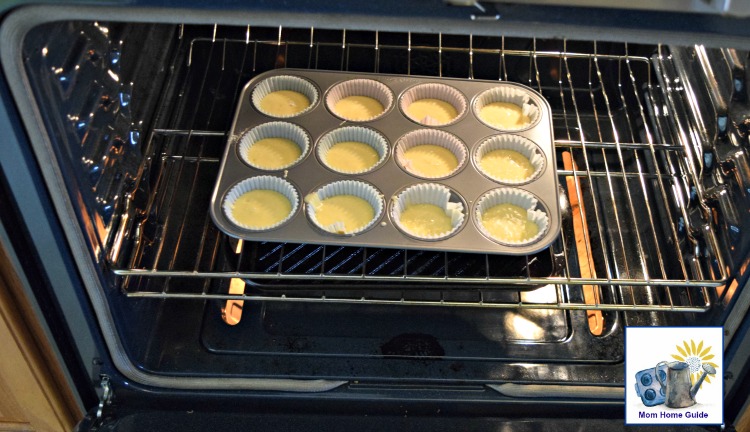 While the cupcakes were baking, I used my kitchen's Keurig Coffee Maker
at our kitchen beverage center to brew a cup of coffee. (I used Dunkin Donuts' Vanilla Cupcake coffee, but any flavor would work.)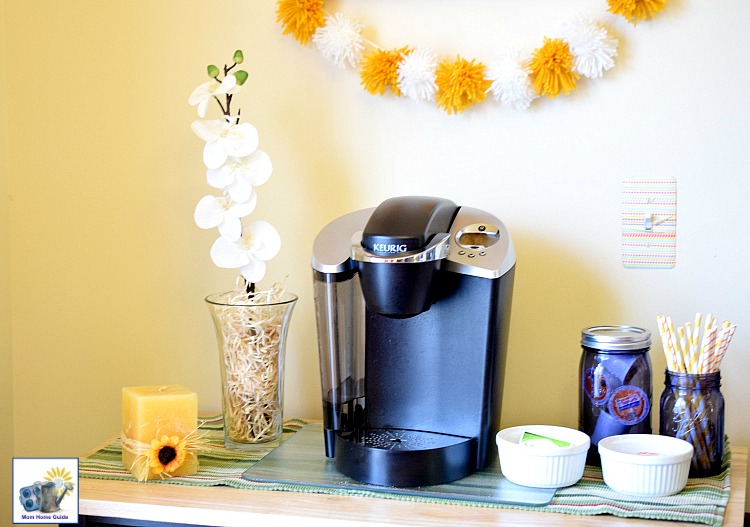 Once the cupcakes were done baking, I set them up on a nonstick cooling rack
on my kitchen table. I used a chopstick

to poke holes in the top of each cupcake. I then spooned about a tablespoon of coffee over each cupcake, and let the coffee sink into the cupcake holes that I had created. (The tablespoon of coffee gave each cupcake a light coffee taste. If you want a heavier flavor, you could add more coffee.)

Mascarpone Cheese Icing
I topped the cupcakes with a delicious icing made with heavy whipping cream mascarpone cheese and confectioners sugar.
Ingredients:
1 cup heavy whipping cream
1 8 oz. package of mascarpone cheese
1/2 cup confectioners sugar
Hershey's Chocolate
Hershey's Cocoa Powder
To make the icing, I first beat the heavy whipping cream in my
KitchenAid Stand Mixer
until it formed whipped cream. I then poured my whipped cream into a second bowl so I could use the
KitchenAid Stand Mixer
to beat together the mascarpone cheese and confectioners sugar. Once the cheese and sugar were well combined, I added the whipped cream to the cheese and sugar combination and beat them together until they were well combined.
I then iced my cupcakes, topping them with some coca powder and some shaved chocolate. (I used a
Microplane Zester/Grater
to shave Hersheys chocolate over the cupcakes.)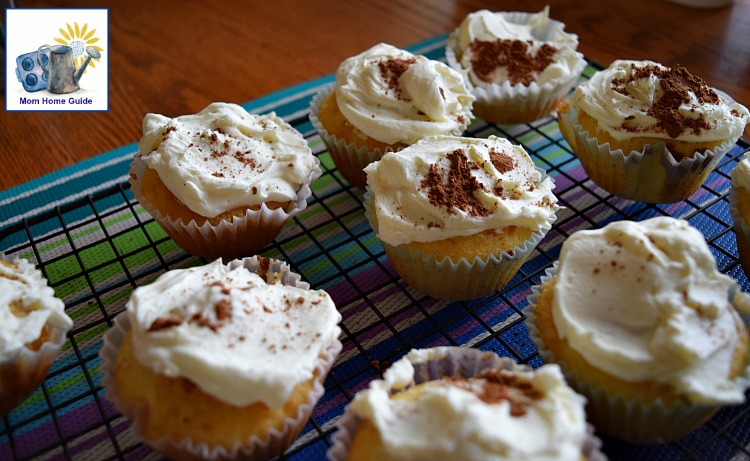 The cupcakes were tasty — even my kids liked them! We all enjoyed two cupcakes during my husband's birthday celebration!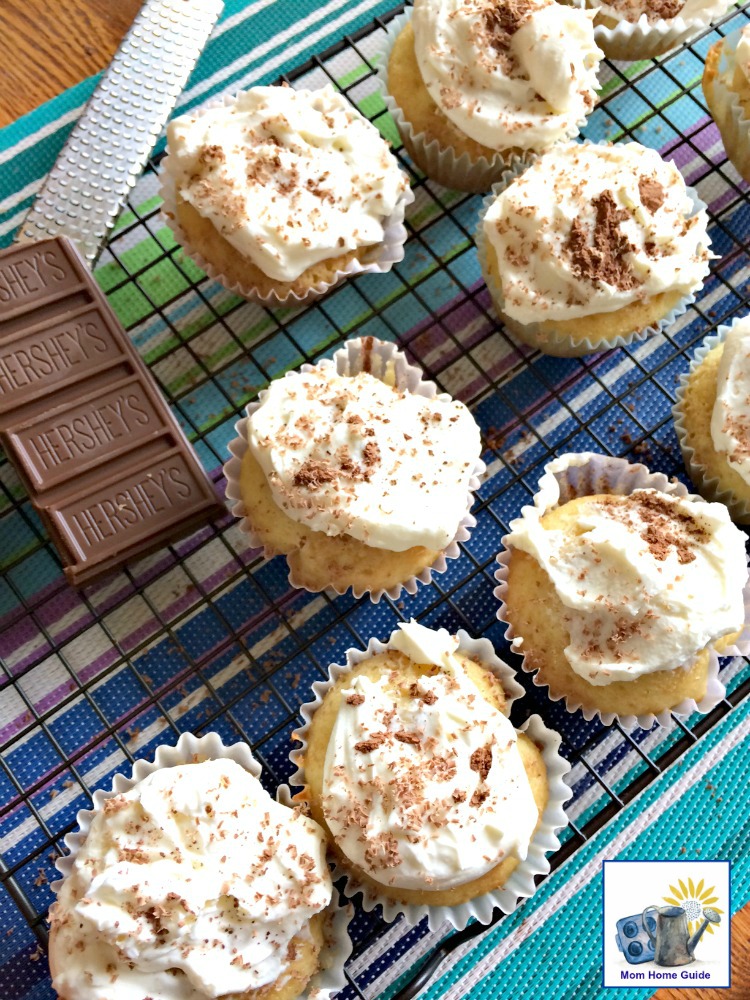 Be sure to check out my friend's coffee creations this month!
Coffee pastry cream from An Italian in My Kitchen
You Might Like These Recipes
Carrot Cupcakes with Cream Cheese Icing