This post contains Amazon affiliate links.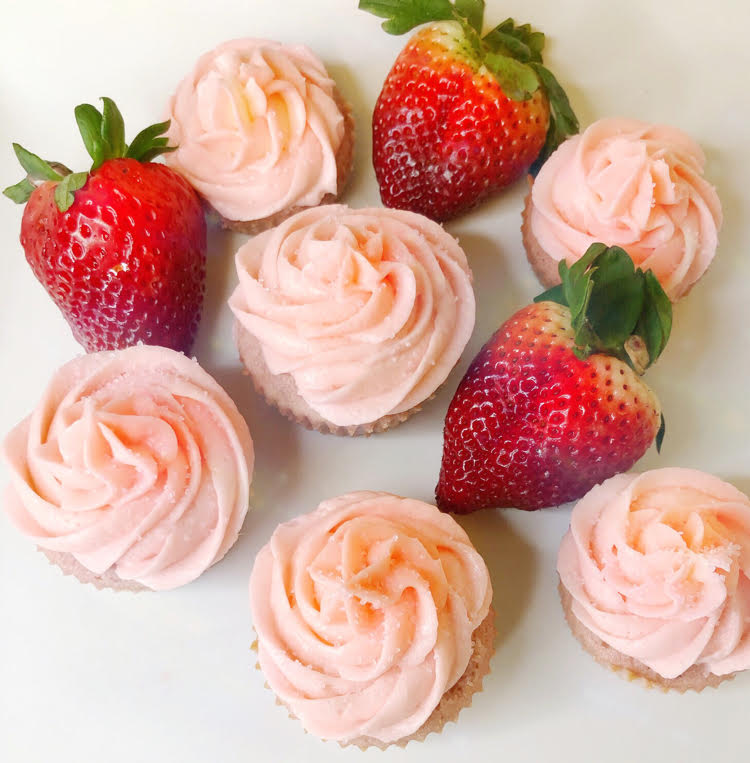 Welcome to Tasty Tuesday! On Tuesdays, I like to share recipes I love. I have come to a revelation lately. While I like strawberries, I LOVE strawberry desserts! Something about strawberries makes them taste fantastic in baked goods. Today I am sharing a recipe for easy and delicious strawberry cupcakes topped with buttercream icing.
I made these cupcakes by using frozen strawberries to make a puree that I added to the cupcake batter. The puree gives the cupcakes a delightful strawberry taste! It's convenient that this recipe uses frozen strawberries. It seems that whenever I buy "fresh" strawberries from the supermarket, they go bad so quickly!
The strawberry puree creates some of the pink hue in these cupcakes. I also added a few drops of red food coloring to darken the shade of pink.
One thing I love about this recipe is that the most of the ingredients are likely to be found in just about anybody's pantry and refrigerator! My recipe is adapted from the Pink Strawberry Cupcakes recipe from Recipe Girl.
My daughter iced these cupcakes for me. I am still learning how to ice a pretty cupcake! But I've been learning from my mistakes. (My daughter is much more talented with an icing bag and tip than I am.)
I might need to make these cupcakes again this week!
Strawberry Cupcake Ingredients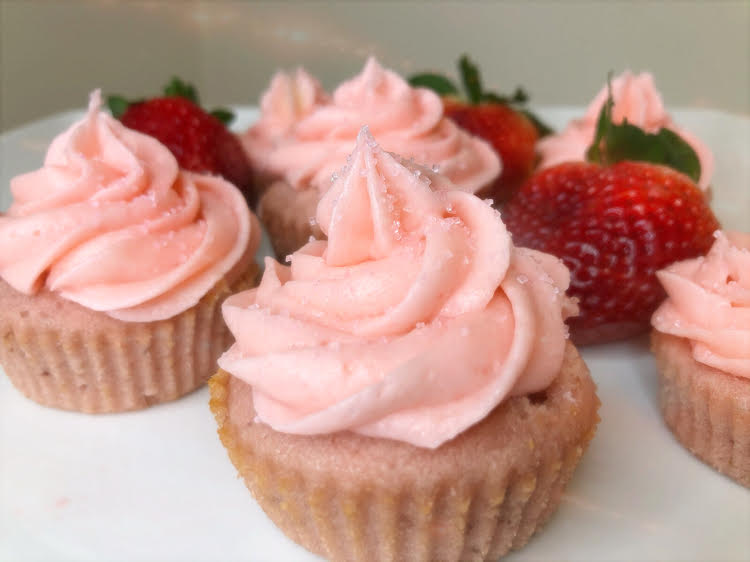 Flour (I used all purpose flour)
White Granulated Sugar
Frozen Strawberries
Salt
Baking Powder
Egg Whites
Butter
Milk
Food Coloring
ButterCream Icing Ingredients
Butter, softened
Vanilla Extract
Confectioners' sugar, sifted
Milk
Food Coloring (optional)
Suggested Tools
To frost the cupcakes, you will need piping bags and tips. For this recipe, I used an inexpensive Wilton icing set that my daughters gave me when they were just tots. (Sweet!)
The set includes metal tips and disposable piping bags. My daughter did a fantastic job with them. When I run out of my disposable piping bags, I might look into getting a cloth piping bag. My daughter and I are already planning a spring cake!
Muffin/Cupcake Liners (I used AmazonBasics Reusable Silicone, Non-Stick Baking Cups Liners)
To make these cupcakes, simply use the recipe below to make your cupcakes. Let the cupcakes completely cool before making your icing and frosting the cupcakes.
For the icing, use the quick buttercream icing recipe below.
This tutorial on icing cupcakes from Two Sisters is really helpful if you need some help with your icing technique. (Like I do!)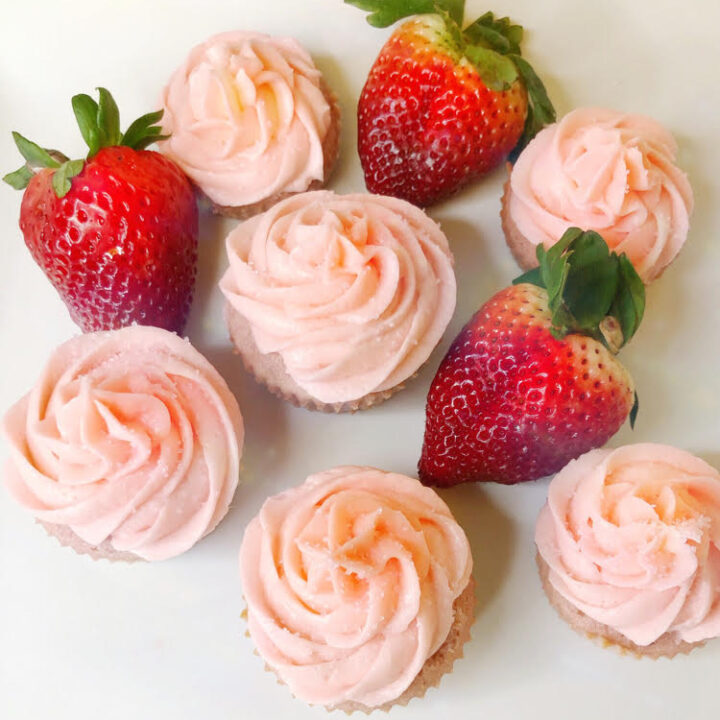 Pink Strawberry Cupcakes
Delicious pink strawberry cupcakes - these are especially good with a buttercream icing.
Ingredients
2 1/4 cups flour
1 1/2 cups granulated white sugar
2 3/4 teaspoons baking powder
1/2 teaspoon salt
3/4 cup (1.5 sticks) room temperature butter
3/4 cup pureed frozen strawberries - you need to let them come to room temperature before pureeing them
4 large egg whites
1/3 Cup Milk
Several drops red/pink food coloring
Instructions
Preheat the oven to 350°F. Line cupcake pans with silicone or paper liners.

In a medium bowl, whisk together the flour, sugar, baking powder and salt; set aside.
Use a blender to puree the room temperature strawberries.
Use a stand mixer to blend the butter with the strawberry puree. Add the flour mixture and blend until light and fluffy. (The batter will be very thick).

In another bowl, whisk together the egg whites, milk and food coloring. Add whites in three parts to the batter mixture, mixing only until incorporated after each addition.
Fill the cupcake liners about 3/4 full. Bake 18 to 22 minutes, or until toothpick inserted in center comes out clean.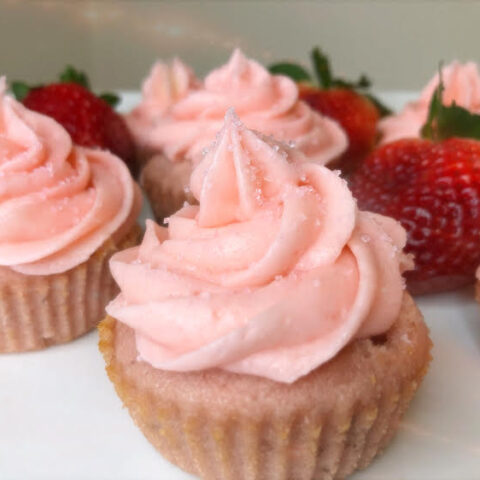 Quick Buttercream Icing
This buttercream icing is easy and quick to put together and is quite delicious!
Ingredients
½ cup unsalted butter, softened
1 ½ teaspoons vanilla extract
2 cups confectioners' sugar, sifted
2 tablespoons milk
3 drops food coloring, or as needed (Optional)
Instructions
Cream room temperature butter until smooth and fluffy. (I used a stand mixer.) Gradually beat in the confectioners' (powdered) sugar. Mix in vanilla extract.
Pour in milk and mix 3 to 4 minutes. Add food coloring (optional). Mix the food coloring in for about 30 seconds until it's well blended.
Pin This Recipe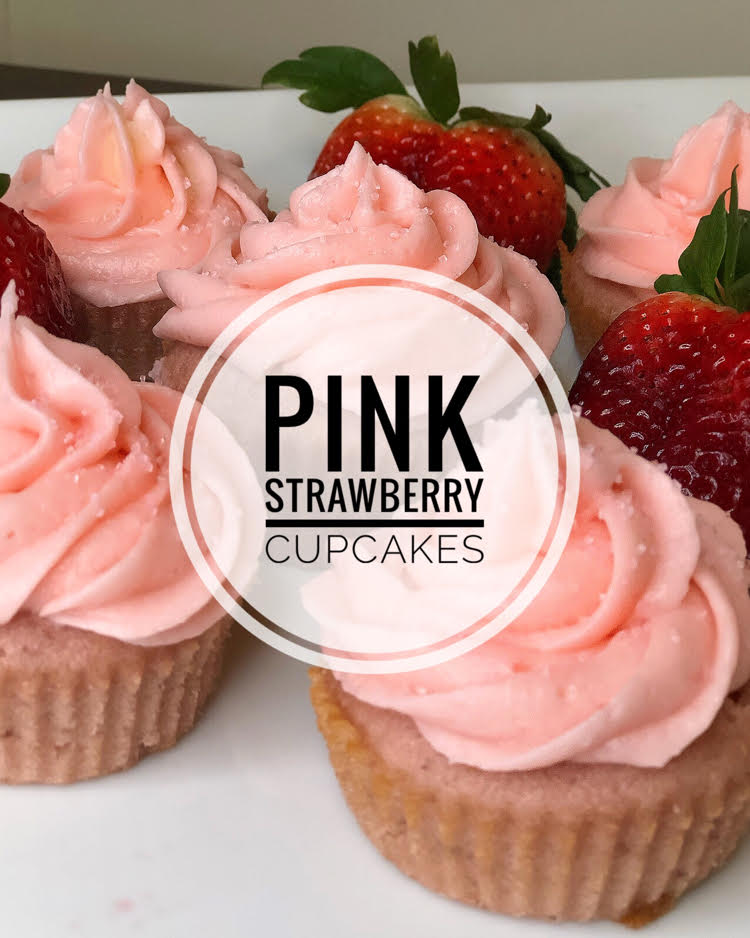 You Might Also Like