Here at Mom Home Guide, I've been getting ready for spring with Easter Crafts, an Easter giveaway, some decorating for the kids and some spring gardening! Check out what I have been up to!
I am always astonished at how much it costs to purchase small decorative garden flags — most cost at least $10. So recently, I've taken to making my own garden flags. I don't even have to travel to a local craft store to get the fabric — I've been purchasing fabric for my garden flags from my local Walmart, which has a fabric section. Click here to read more.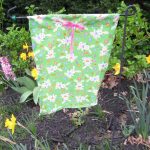 Good news! Mom Home Guide is partnering with Gourmet Cookie Bouquets to give away a darling Deluxe Easter Gift Tower, valued at $65! Filled with delicious cookies for Easter, the winner can give the gift to a special someone, or set out these cute tasty treats on her own Easter table! Click here to read more.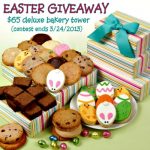 In February, I remodeled a large upstairs hallway into a fun media and study space for my kids. My daughters love it. In the space are bookcases for their books, toys and Kindles, a TV and two large plush beanbag chairs that they picked out. Click here to read more.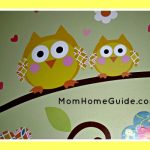 Planting Peas in a Vegetable Garden and Giveaway
The other night I was treated to a great dinner at a Mexican restaurant with my good friend, Lela, her family, and my husband and kids. I've known Lela for more than 20 years, and she has become like a sister to me!
She noticed that I was wearing the lovely charm bracelet she gave me a few months ago for my birthday, as well as a two-peas-in-a-pod green and silver charm that I've added to it. She noted that she loved my "gardening" charm. I bought the charm to symbolize my twins, but it really is a great charm to represent the gardening that both she and I enjoy! (Lela is a much better gardener than I am, but that is besides the point!) Click here to read more.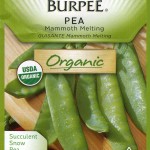 You Might Also Like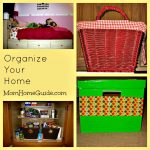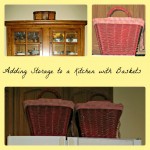 Baskets for Kitchen Organization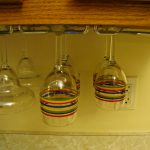 Kitchen Wine Glass Organization