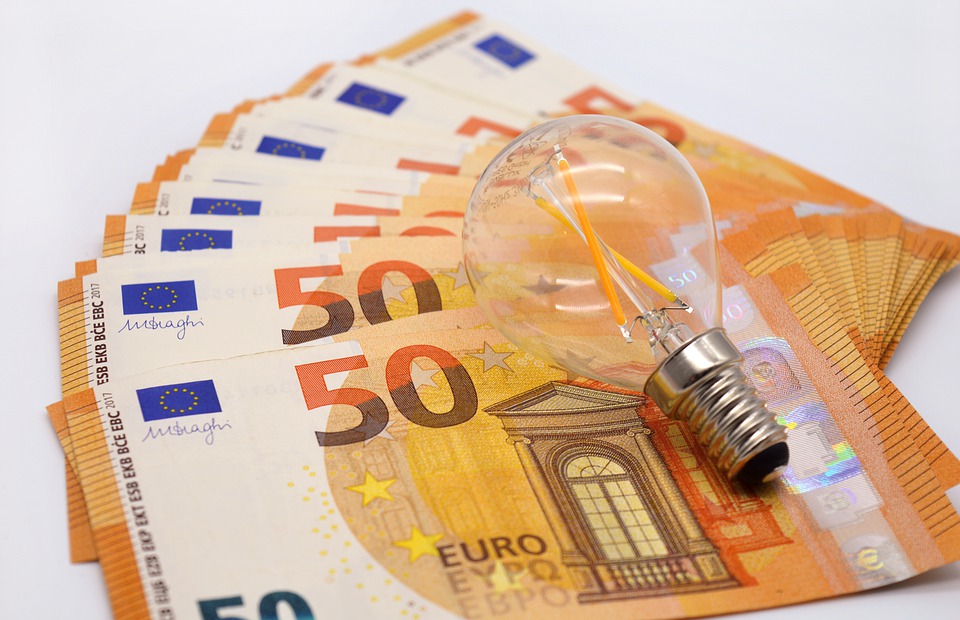 Do you feel your electricity bill has been eating into your monthly budget with no end in sight? No need to break into a sweat! With some savvy ideas, you can easily make small changes in your daily life and start seeing results on your next electricity bill.
From reducing would-be waste to learning about energy-saving appliances, this post shares five different ways to lower that pesky bill. Plus, find out how to get your kids involved—they're going to love it!
Ready to be smarter with your money? Read on for some practical tips that can help you make big-time savings on electricity bills.
1. Save on Lighting: Simple and Inexpensive Ways to Use Natural Light
When it comes to natural lighting, make sure not to ignore your windows! If you want to reduce electricity bills without sacrificing living comfort, bring more of nature's light into your home. Take advantage of daylight by opening curtains/blinds during the day to allow as much sunlight as possible to stream in.
You can also take advantage of outdoor awnings that diffuse direct sunlight while providing shade outdoors. Better yet, consider placing mirrors across another room, so they reflect natural light down the hallways. This can be an inexpensive way to boost lighting levels indoors!
Additionally, you could replace old bulbs with newer LED alternatives, which require less energy consumption.
2. Turn It Off! Tips for Learning How to Reduce Would-Be Energy Waste
One of the main causes of excessive electricity bills is forgetting to switch off lights, devices, and appliances when not in use. Although you could alternatively invest in motion-sensor night lights for bedrooms, hallways, and bathrooms, which can automatically provide you light when you need it without having to leave the lights on.
To ensure you never forget again, create a simple "Turn it off!" checklist. Write down all the items around your home that need regular switching off, such as lights, irons, hairdryers, and so forth. Consult your checklist every time before leaving a room, going out, or going to bed.
If there are any non-essential items still left on in your absence, consider getting an energy-monitoring app that sends notifications directly to each device owner's phone so they can switch things back off whenever necessary.
On hot days, you could employ the same idea for lowering the amount of energy spent by your HVAC unit. For instance, you could adjust window coverings depending on sun orientation (shutting blinds/curtains to block out strong sunlight), or adjusting thermostat settings accordingly.
3. Get Smart: Learn About Energy-Saving Appliances and Products
Do research on energy-saving products so you know exactly which ones are worth investing in, such as air conditioners with timers or energy-efficient fridges. Look into special offers at local stores too, as they sometimes offer free delivery and installation for these cost-reducing appliances.
4. Consider Switching to a New Electricity Provider
Switching electricity providers can be a great way for homeowners to save on their bills, and also benefit from other exclusive deals and discounts. And thanks to the internet, the process of finding the best deal from the range of options in your local area doesn't need to be complicated.
Here's a good example of a platform you can use. By simply entering your location, name, or postcode, iSelect's electricity comparison tool recommends a range of energy providers nearby, alongside the various energy plans available to you. This is a good way to discover if your current provider has been overcharging you, and find a cheaper deal from a different utility service.
5. Kids Can Help Too! Engaging Your Children in Lowering Electricity Bills
Getting the kids involved in your quest to reduce electricity bills is not only fun, but it's also an important life lesson for them. It's an opportunity for kids to learn about living more sustainably through practical steps.
You can start by explaining the importance of switching lights off when leaving rooms, for instance. Brainstorm with them to come up with funny rules or mantras like "superhero kids remember to turn off the lights." You can also assign each child one task before going out, such as switching off the TV, adjusting the curtains, or switching off the lights when they leave a room.
You can even create visuals or games together that promote energy-saving behaviors to maximize competition and encourage positive results.

To sum it up, there are plenty of simple, yet effective tricks that can help you lower your monthly electricity bills. And the kids can be involved – in fun ways as well. Even though the changes may appear small at a first glance, in combination, they can result in considerable savings over time.