Thanks to the makers of the AUVON Ultra Bright Motion Sensor Night Light Plug in for sponsoring this post. I received free product in exchange for my review. This post contains Amazon affiliate links.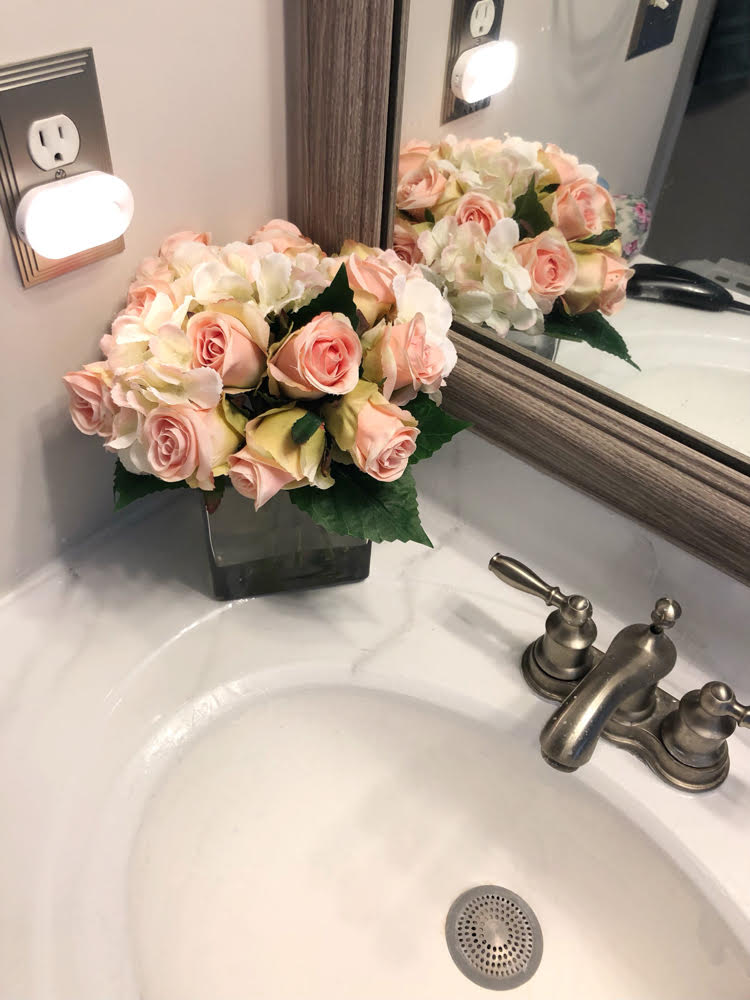 Happy Sunday, everyone! Today I am back to share one of my newest Amazon finds — an AUVON Motion Sensor Night Light (2 pack).
Here on the blog I like to share some of my favorite products — these LED night lights happen to be on Amazon. At the moment, the night lights are $14.99 for two — there is also a coupon for 5% off on Amazon.
The two night lights are packaged together in one surprisingly small package.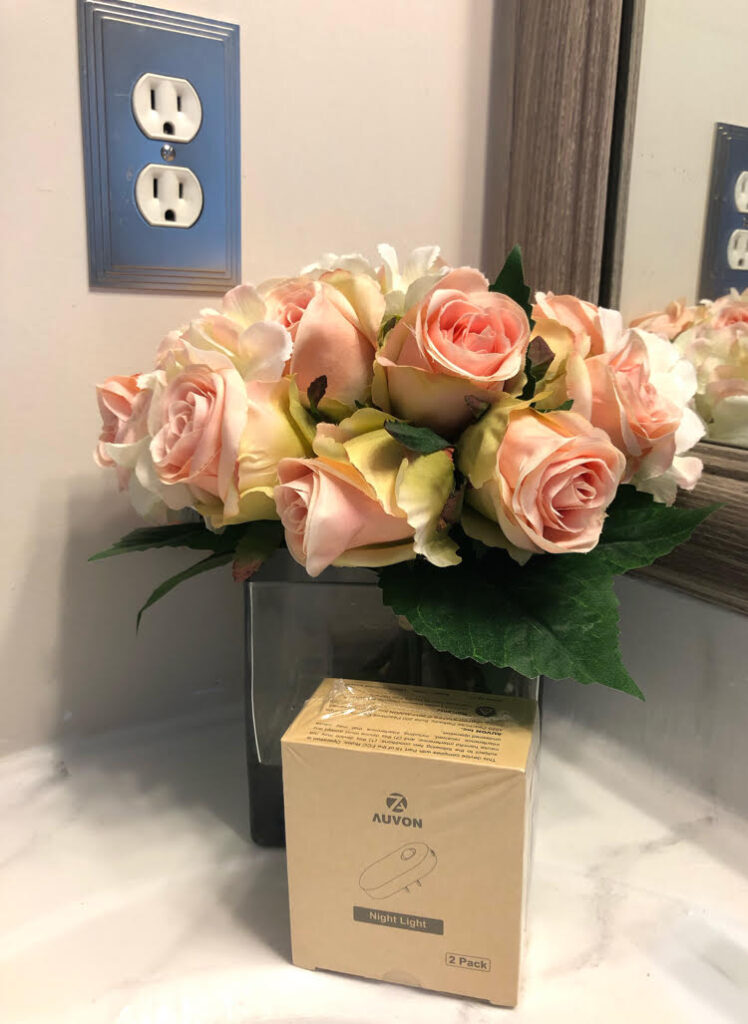 These motion sensor night lights are a perfect size, however, and pack a lot of light in a small night light.
Motion Sensor Night Lights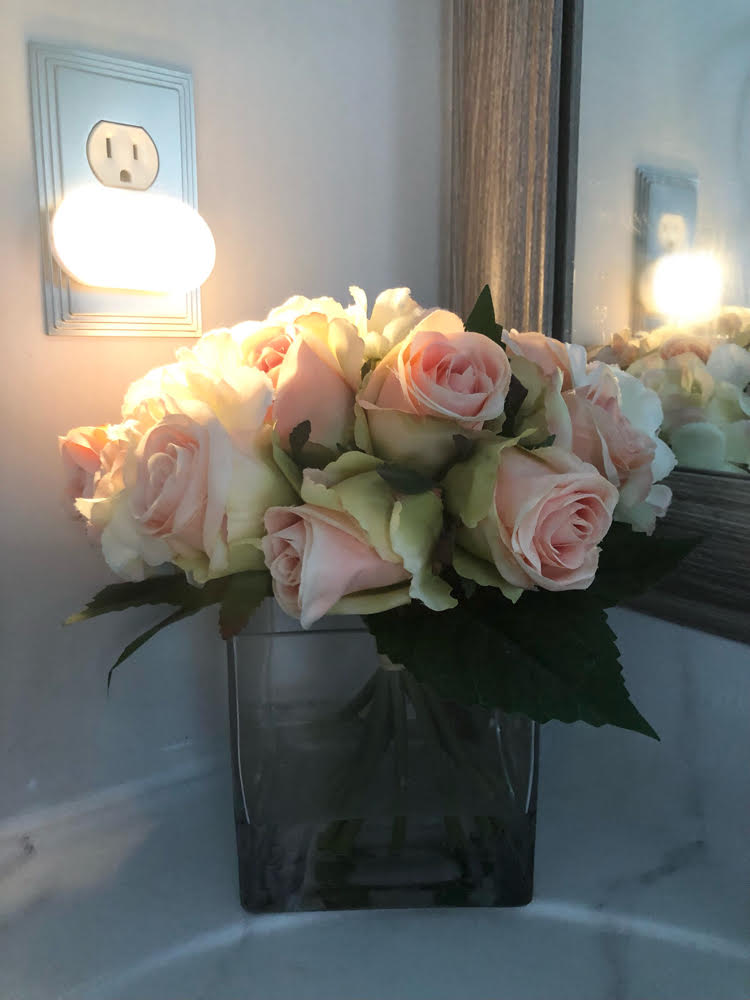 I am a habitual night owl. I often go up to bed after my family has fallen asleep. I don't want to turn on my home's lights and disturb anyone, so my new AUVON Motion Sensor Night Lights come in handy.
The night lights can be plugged into any outlet. They don't require batteries. The small switch on the side of the night lights allow me to set the night lights to on, off or auto.
When switched to auto, the night lights automatically go on when they sense movement. That way, the night lights illuminate when I pass by in the hallway at night, or when I step into the main-bedroom bathroom to get ready for bed.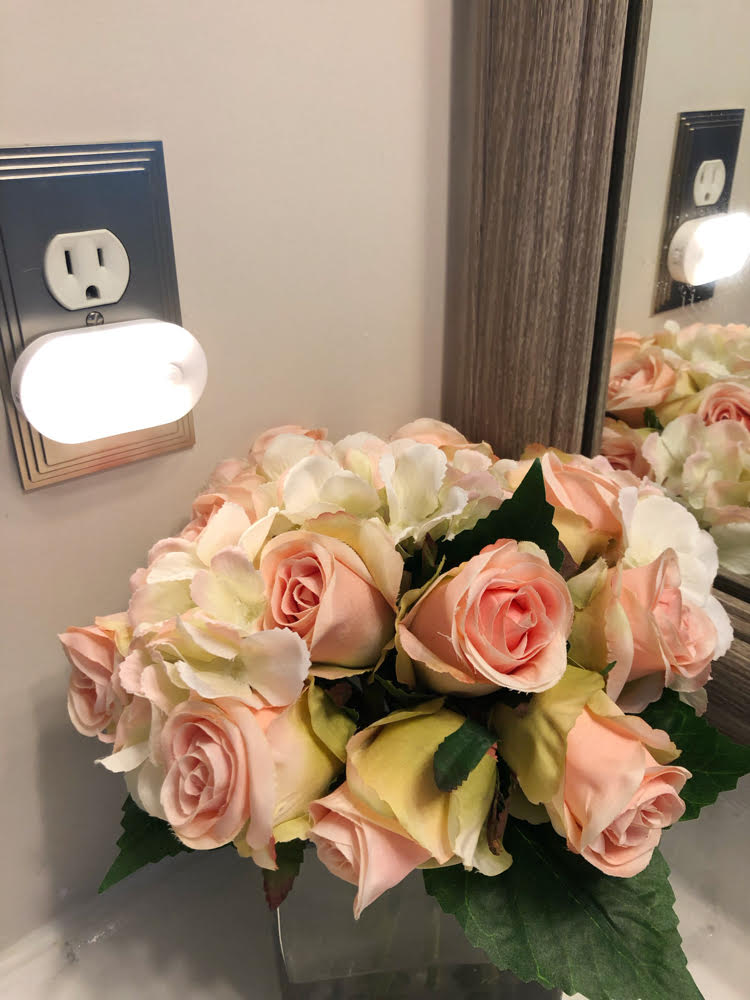 I placed one of these night lights in a hall bathroom (that my kids use) and one in the main-bedroom bathroom. I like how my modern-looking, sleek night light looks in my newly renovated bathroom with my DIY epoxy marble countertop vanity in the main-bedroom bathroom.
The lights go on for 90 seconds and go off automatically when no motion is detected.
I can use the same switch on the night lights to set them from low to ultra bright. I put them on low so I don't disturb my kids or my husband when I go up to bed late at night.
If I were to set these night lights on high, they are bright enough to light up my bathroom very well at night. (I don't even need to switch on the bathroom light.)
I like how the night lights are modern looking and are slim-profile and don't attract a lot of attention. I don't mind keeping them plugged in all the time so I have light at night when I need it.
I am thinking of getting more of these lights so I can plug some in by the stairs in my home that go up the bedrooms.
That way I won't have to use the light on my cell phone to light the way when I go upstairs at night.
I find my new night lights to be quite convenient at such a small price.
Other Products I like
Wireless Remote Digital Thermometer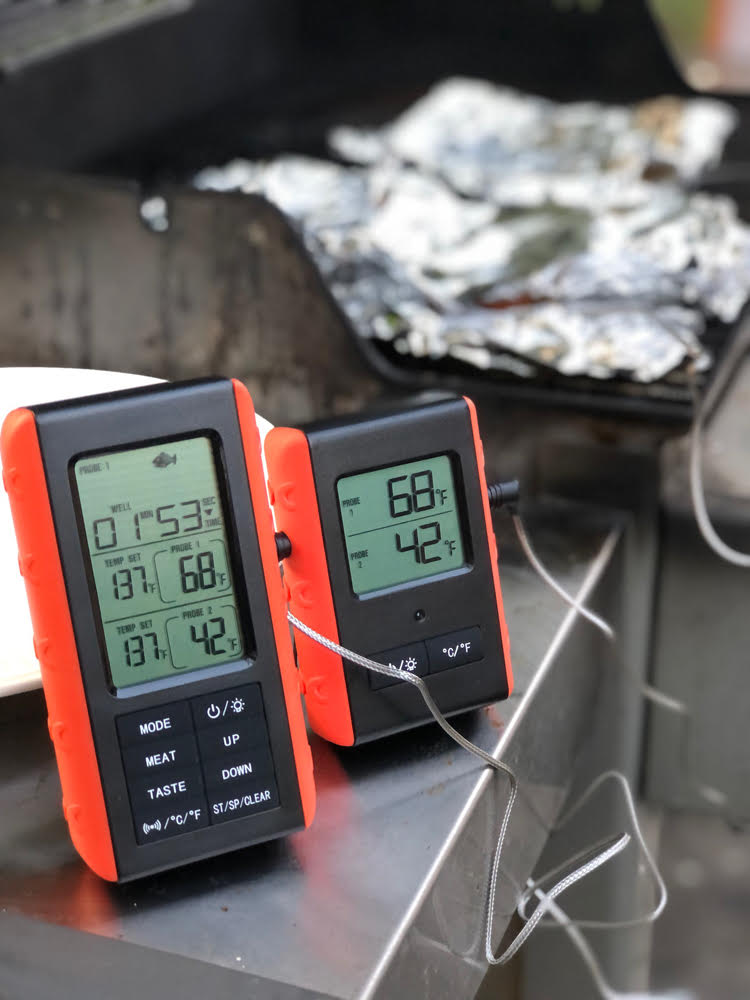 Easy DIY Faux Marble Countertop Kit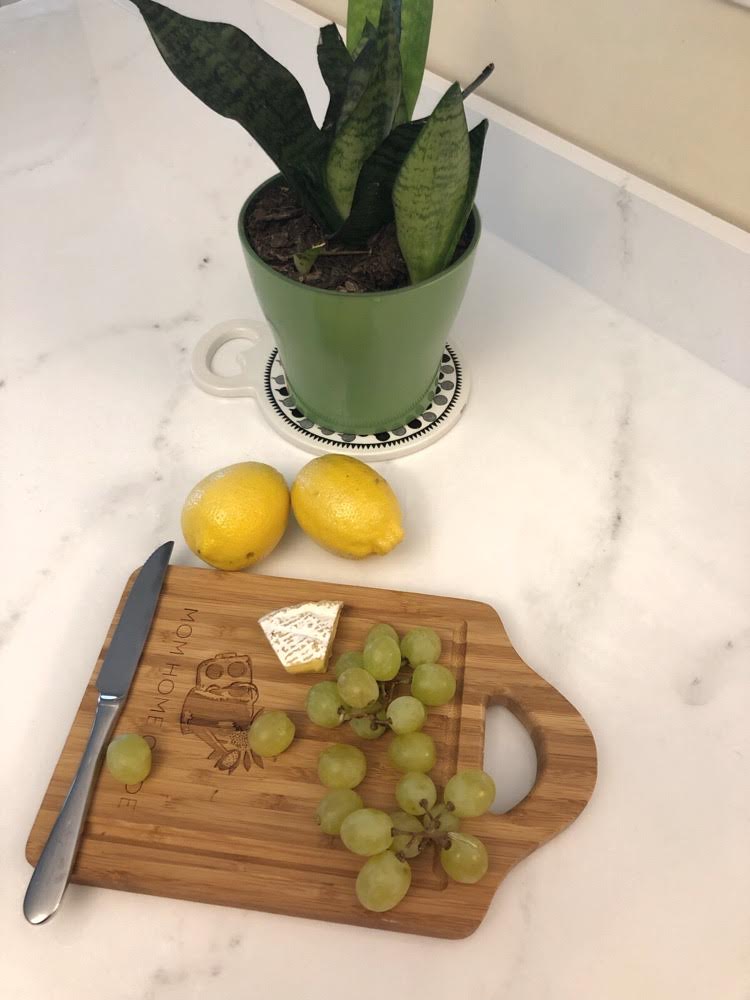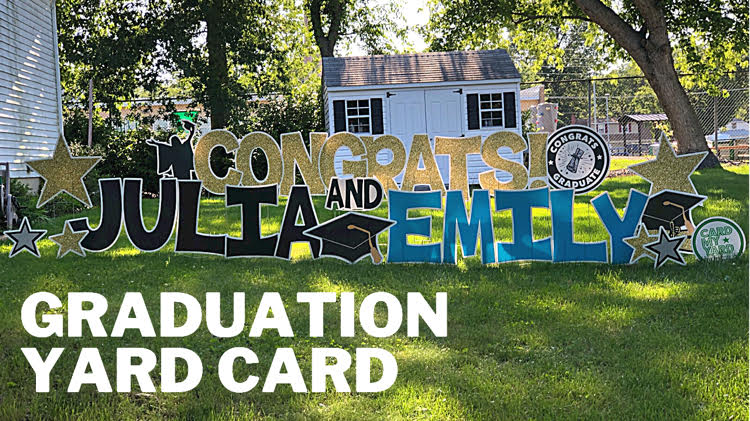 MirrorChic Bathroom Mirror Frame