This post contains Amazon affiliate links — if you click on a link and make a purchase, I earn a small commission that helps fund this blog. Thanks!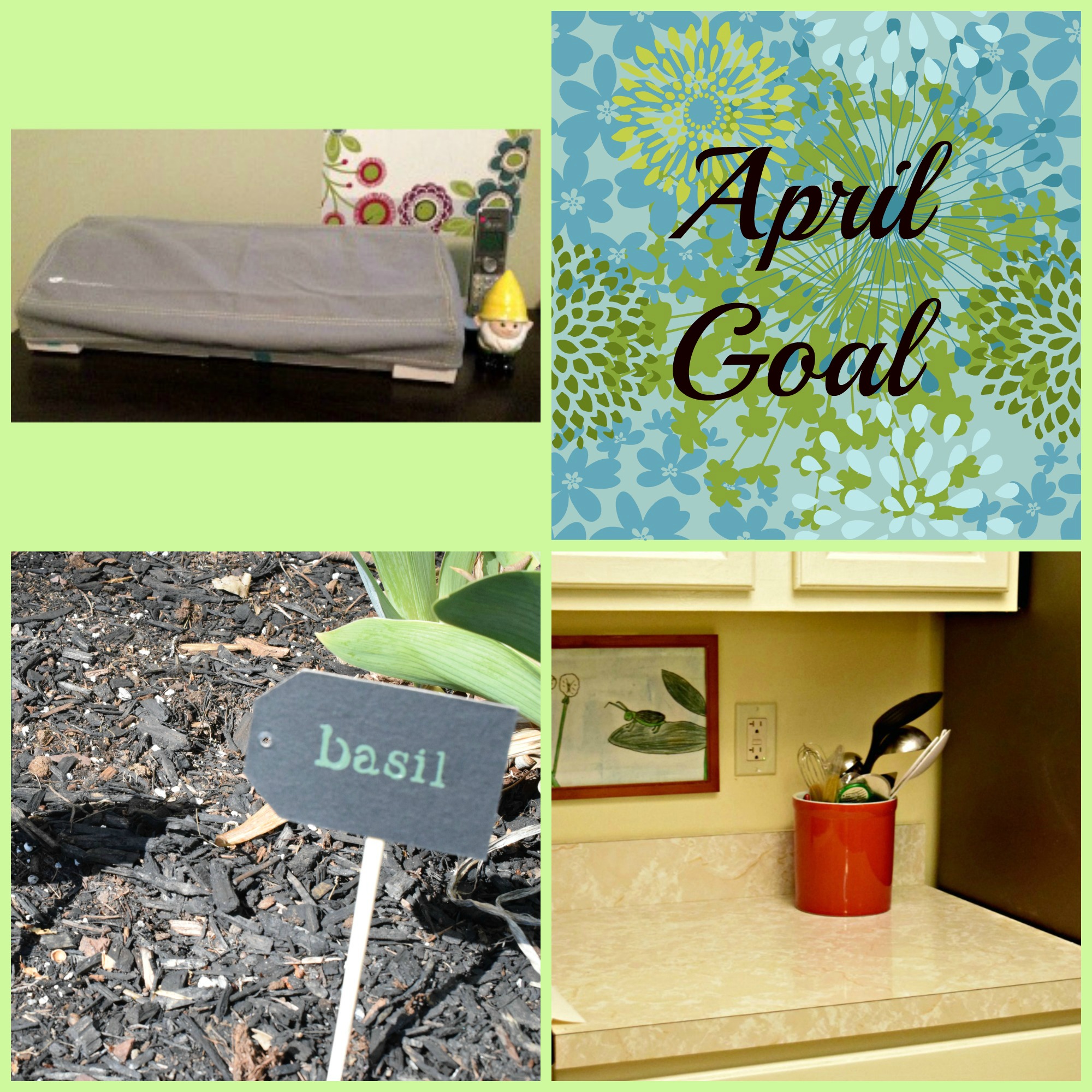 Every month, Carrie of Curly Crafty Mom and I set a small, achievable goal for ourselves. Since I love to update and decorate my home, many of my goals tend to be focused on updating or decorating my house! This month, however, I'm focusing on a crafting goal.
For my birthday in January, my husband and daughters got me something I've wanted — a Silhouette Cameo 3
. A Silhouette is an electronic cutting machine (for paper, vinyl, etc.) that can be connected to a computer. It can be used to make stencils, beautiful lettering and is great for making signs, monograms and an endless amount of craft projects.
I'm sad to say that since getting my beautiful new Silhouette Cameo in January, all I've done is set it up in my office. I haven't yet connected it to a computer or even tried it out! I really have to get moving and start using my Silhouette.
My friend Carrie at Curly Crafty Mom convinced me to get a Silhouette Cameo 3 — just seeing the beautiful projects she's completed with her Silhouette put the Silhouette on my wish list. Last year, she made monograms for beautiful DIY envelope pillows that she made for her sofa. The craft project turned out great!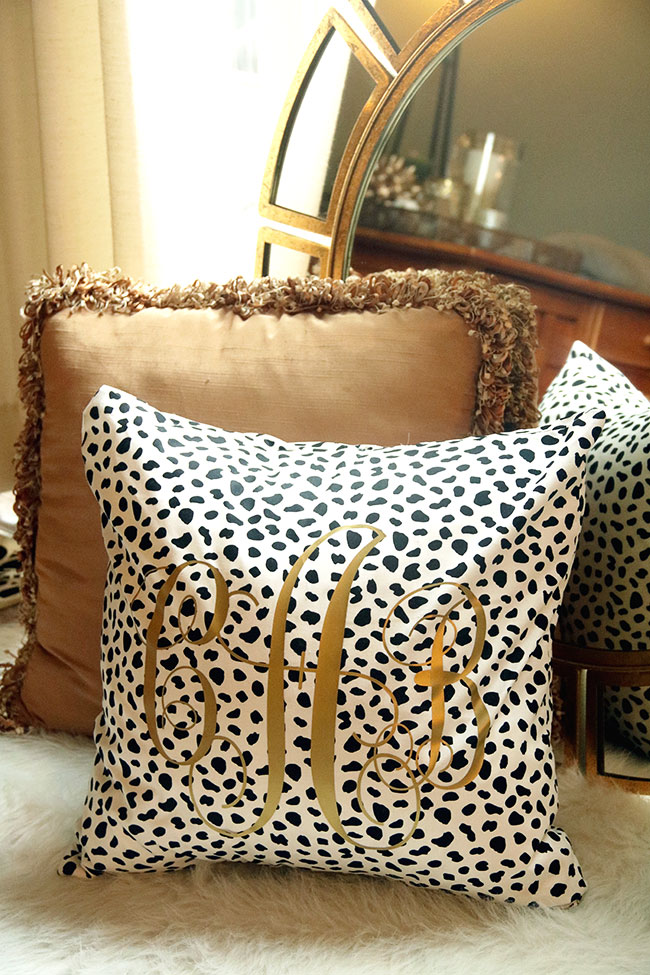 So my goal for this month is to figure out how to use my Silhouette Cameo and to complete a small project! (Check back next month to see what I accomplish!)
Carrie of Curly Crafty Mom also made a really cute monogrammed water bottle using her Silhouette. I'm thinking that if I get my act together, I could make some really sweet personalized Mother's Day gifts!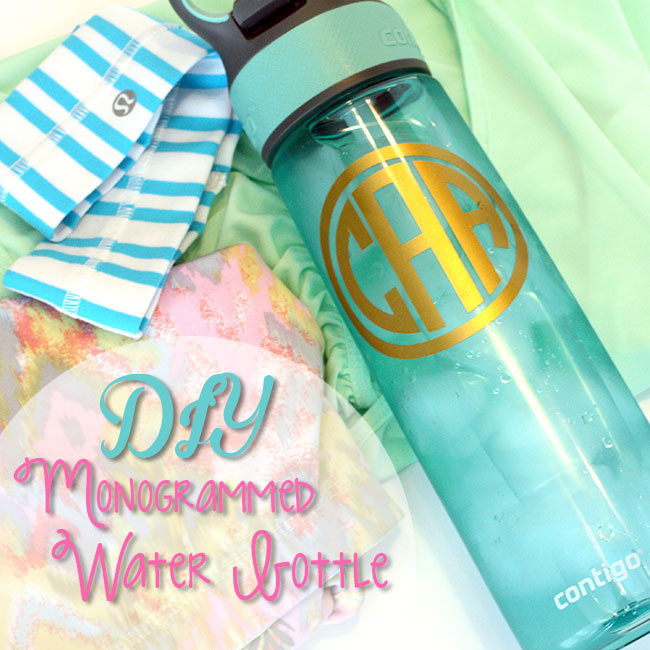 How Did I Do On My March Goal?
My March goal was to plant some peas and enclose my two raised garden beds.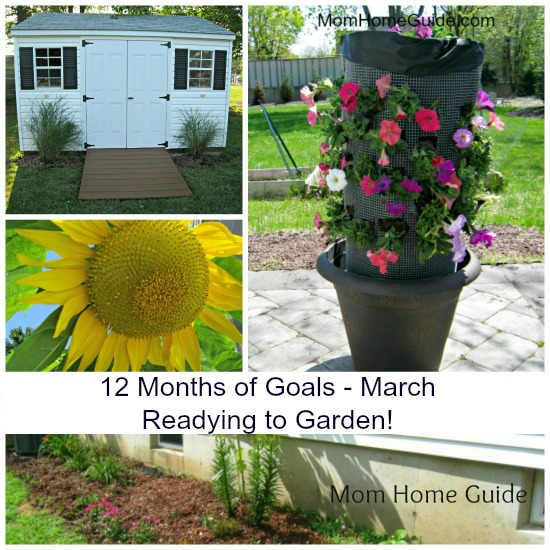 It's been a cold spring here in NJ, so I'm sad to say I haven't done much for my garden in March — except plant some peas! I still need to figure out if I can enclose the garden to keep out the rabbits and groundhogs.
I did purchase a cute binder to start a journal about my garden. I thought a journal would be helpful to refer to — I could look up what I planted and when, keep photos of what my garden looked like during each season, and write down my goals for the garden.
Garden Journal
I've found that many blogs and websites offer free garden journal printables online. These free printables can be downloaded, printed and put into a binder for a very helpful and useful garden journal. I especially like the free garden printables offered by Julie Blanner.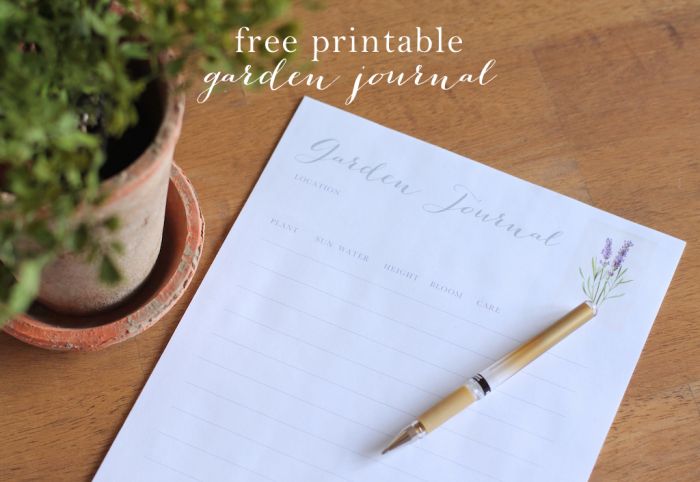 I plan to print out some free garden journal pages, so I hope to share my garden journal binder with you soon!
February Goal
A big reason why I didn't accomplish much for my March goal is that I'm still working on my February goal — painting my oak kitchen cabinets! I've only been working on my project bit by bit, as time allows. I enjoy spending my weekends with my family, so I don't paint on the weekends.
To date, I almost have one half of the kitchen done. I'm liking how my "new" kitchen looks so far! I'm hoping to share a full reveal of my painted kitchen cabinets and my kitchen "remodel" soon.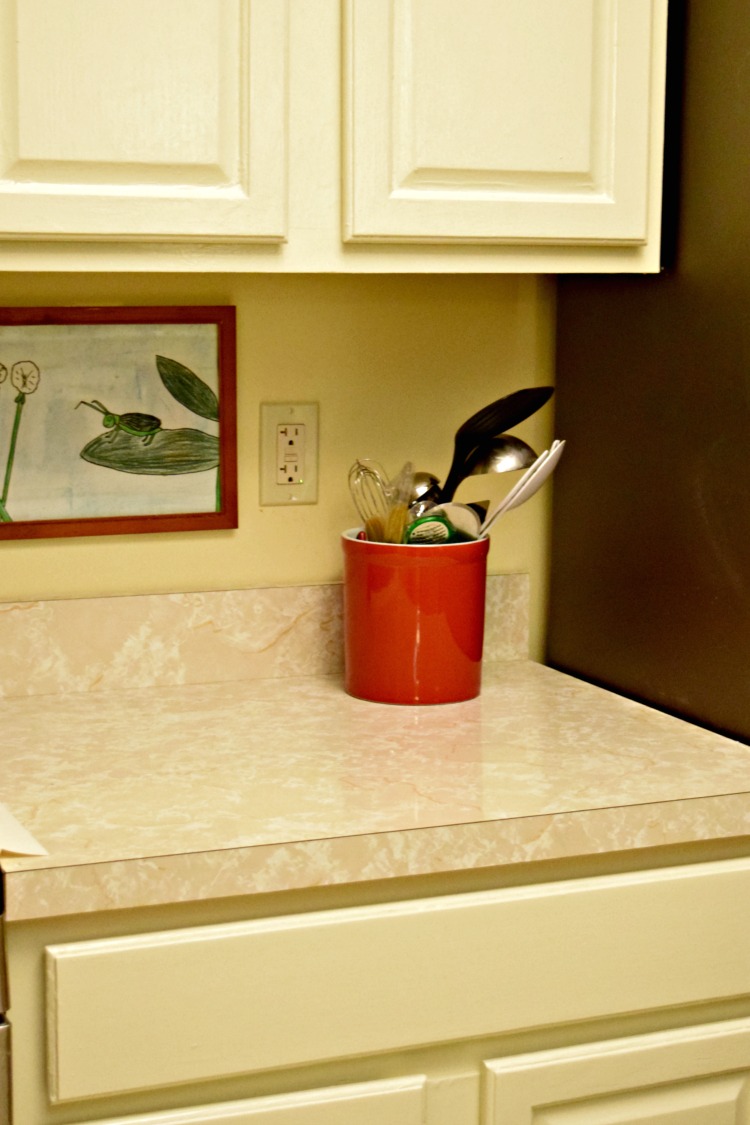 Be sure to check out what goal my friend, Carrie at Curly Crafty Mom, has set for herself this month!