This post contains affiliate links.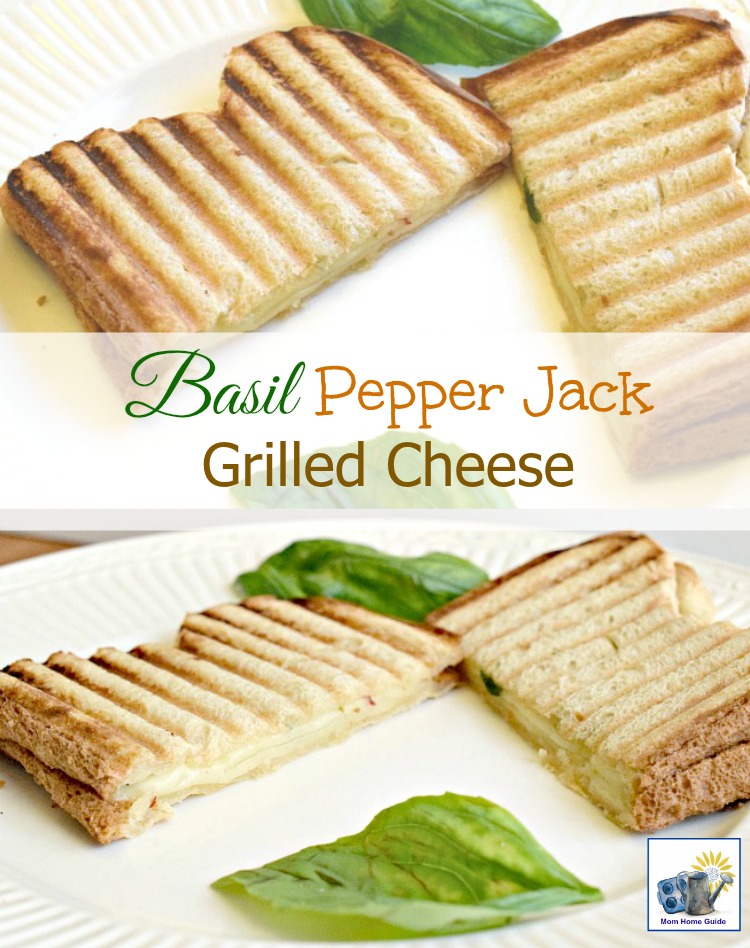 My daughters LOVE grilled cheese. I used to make grilled cheese only occasionally until I got my panini press
. Now, I make grilled cheese all the time!
My daughters can enjoy grilled cheese for breakfast, lunch or dinner! In fact, my daughters and I had a grilled cheese sandwich with a bowl of soup for dinner today!
It's easy to make a grilled cheese sandwich with a
panini press
because it griddles the sandwich on both sides at once, making the process of making a grilled cheese sandwich very quick!
I use my panini press so frequently that I often just leave it out on my kitchen counter.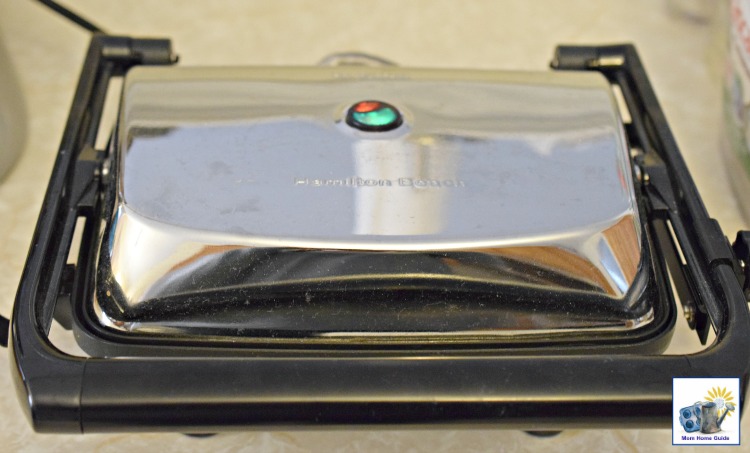 One of our favorite grilled cheese combinations is a grilled cheese sandwich made with a slice each of provolone and pepper jack cheeses and a little bit of basil. This sandwich is so tasty!
To make a grilled cheese sandwich with provolone and pepper jack cheeses and basil, I first plug in my panini press. While the press is heating up, I butter the inside side of one slice of white bread. (My panini press is non-stick, so I don't need to butter the outside of the bread.)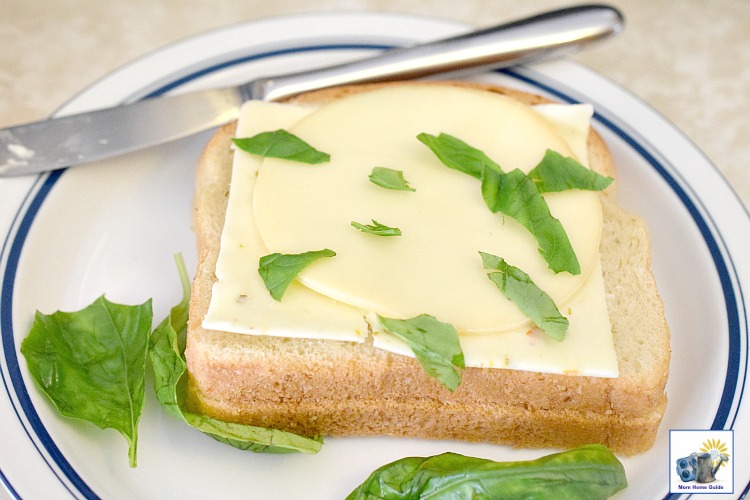 On that buttered slice, I then place a slice of provolone cheese, a slice of pepper jack cheese and bits of fresh basil leaf. I top it all with another piece of white bread. Then, all that's left to do is place the sandwich in my panini press and close, pressing down. In a matter of minutes, I have the perfect grilled cheese sandwich!
This post was shared at theParty in Your PJS, Creative Spark Link Party, Inspiration Spotlight Linkup Party, Fiesta Friday, Project Inspired Link Party, Pin Junkie Pin Party, Freedom Fridays and the Creativity Unleashed Link Party.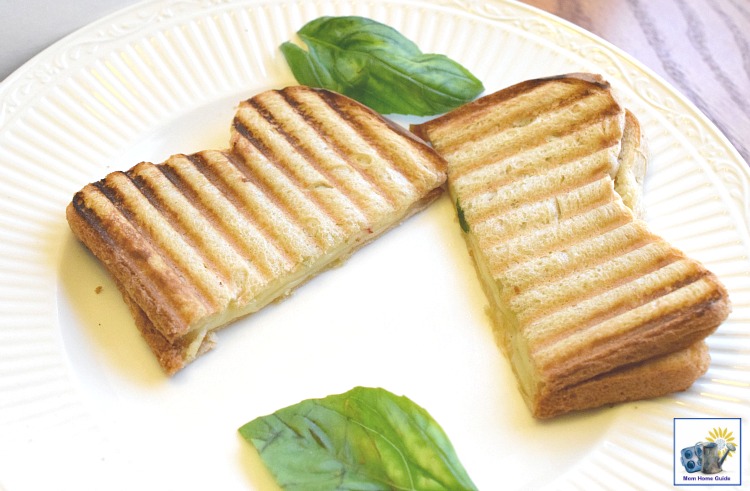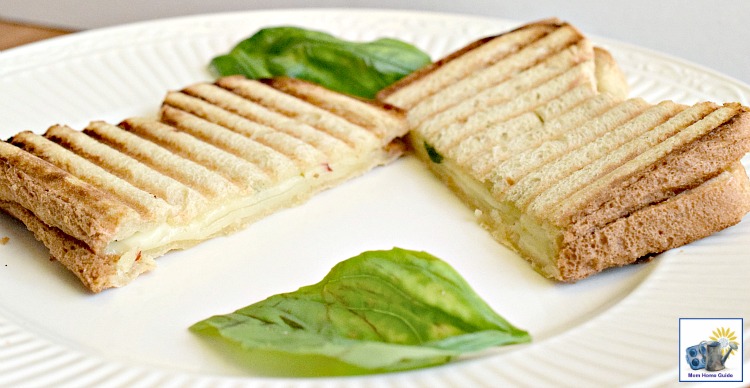 Basil Pepper Jack Grilled Cheese
2016-02-11 18:23:11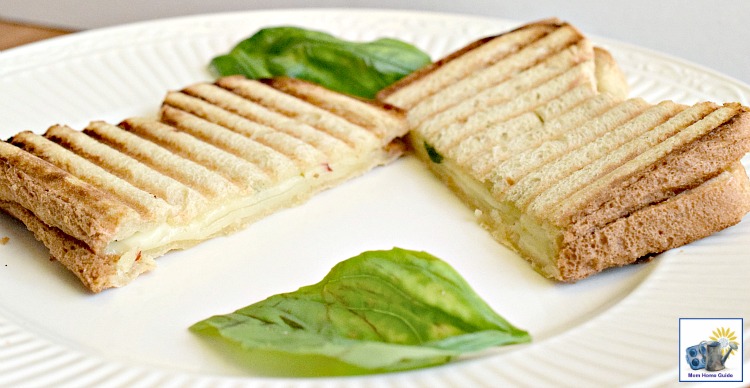 Grilled cheese made with pepperjack and provolone cheeses and a hint of basil
Ingredients
Two slices white bread
One slice pepper jack cheese
One slice provolone cheese
1-2 basil leaves
A pat or two of butter
Instructions
Heat your panini grill or sandwich maker. (If you don't have a panini grill, you can grill your sandwich on a regular fry pan on your stove.)
Butter one slice of white bread on one side.
On the buttered side of the bread, place one slice provolone cheese, one slice pepper jack cheese and some torn fresh basil.
Place second piece of bread on the top of the sandwich.
Place sandwich in panini press and close the top of your press. (If you are making your sandwich in a frying pan, butter your fry pan and then place your sandwich on the hot pan. You will have to flip your sandwich halfway through cooking.)
Heat your sandwich for 2-3 minutes, depending on your grill. (Heating times may vary by panini grill brand.)
Remove your grilled cheese sandwich from the grill. Unplug your grill.
Slice your sandwich and serve!
Notes
You may want to serve your grilled cheese sandwich with a warm bowl of tomato soup -- yum!
momhomeguide.com https://momhomeguide.com/