This post contains Amazon affiliate links at no cost to you.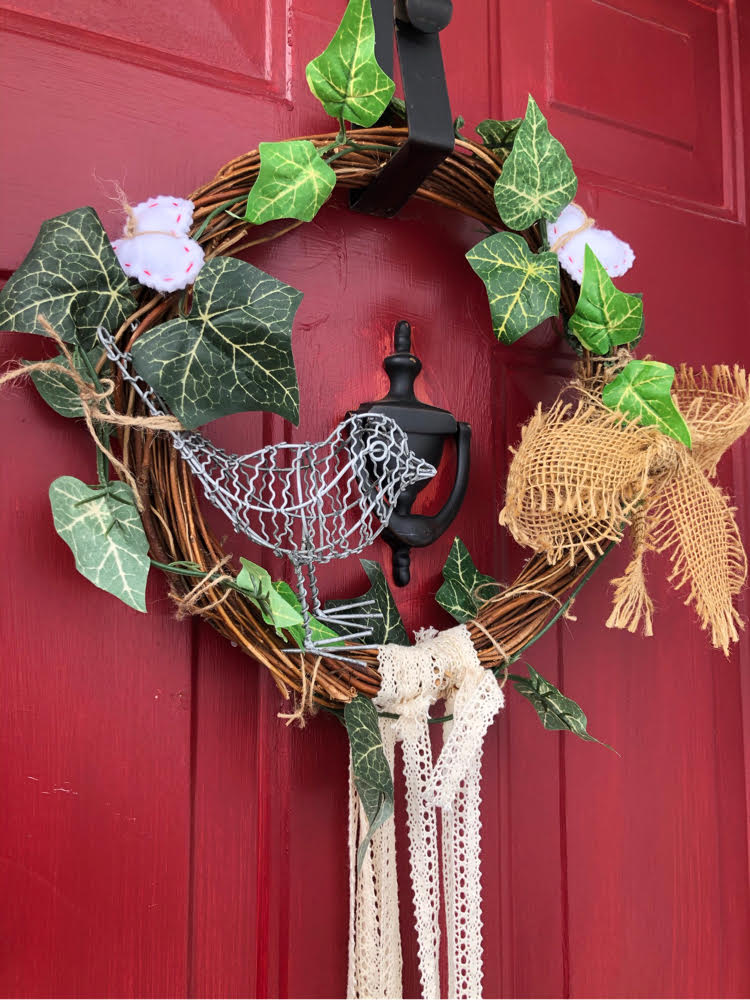 I can't believe that spring is only a little more than a month away! I love springtime. I enjoy hearing the birds return and seeing trees start to green and early perennials pop up in gardens and on lawns. (I planted some crocus in my front lawn last fall, so I excited to see those bloom.) I decided to make a quick and easy spring bird grapevine wreath to celebrate spring's upcoming arrival!
I am sharing this post as part of the Pinterest Challenge Blog Hop. Today my blogging friends and I all will be sharing our own homemade spring wreaths! (Scroll to the bottom of this post to see everyone's wreaths.)
The Pinterest Challenge Blog Hop encourages us not just to pin inspiring projects and recipes on Pinterest, but to complete them! My project was inspired in part by this bird grapevine wreath pin.
Spring Bird Grapevine Wreath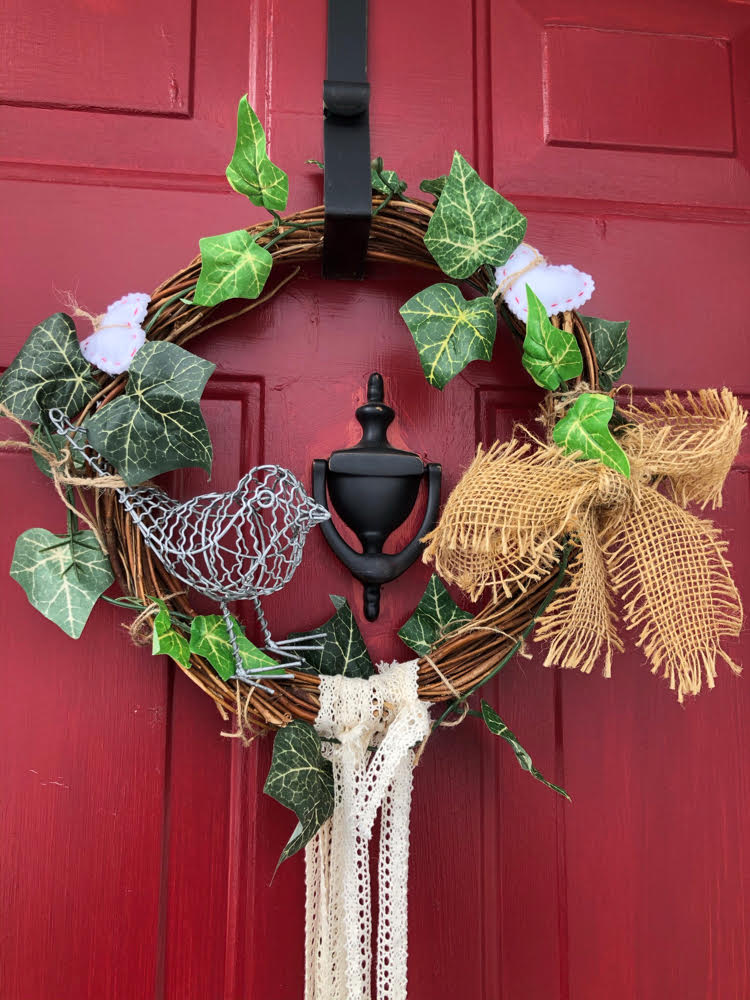 My spring grapevine wreath only took a few minutes to put together. I actually repurposed it from a Christmas wreath I had made.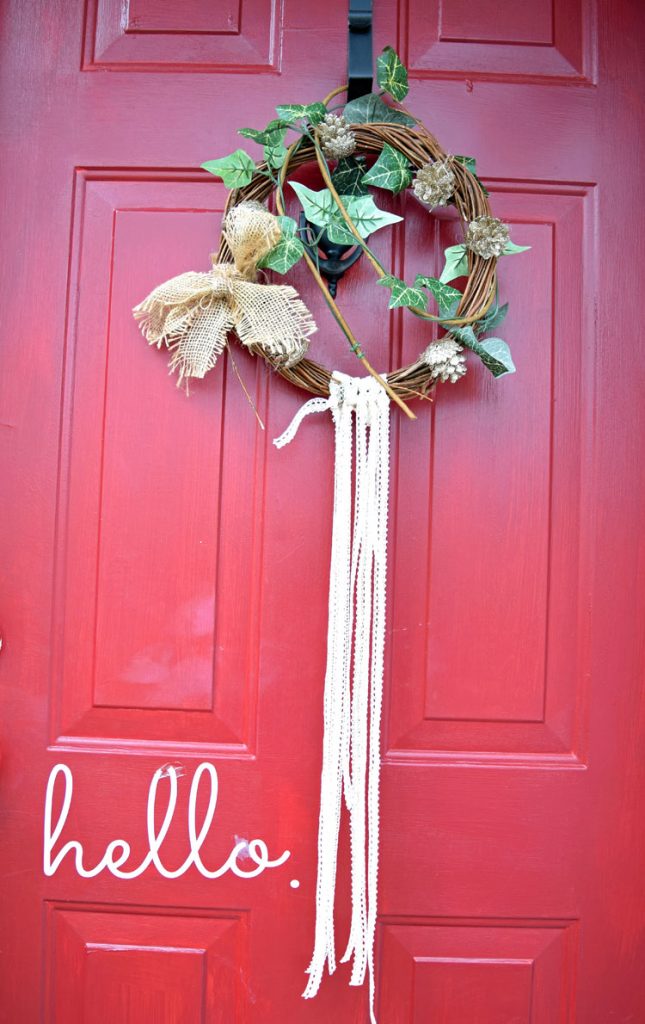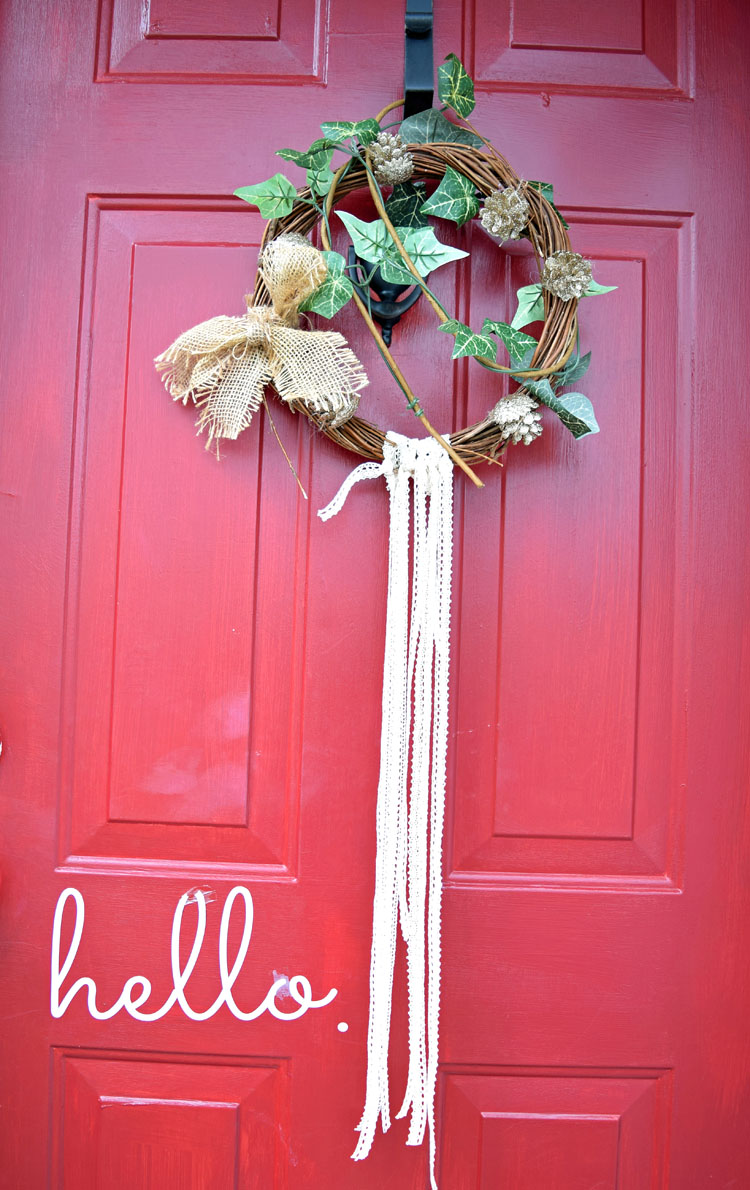 To make my wreath, I repositioned the ivy (and took off a thick brown piece of vine-like material that the ivy was attached to).
I nestled a pretty wire bird I already owned into the grapevine wreath. I tied some twine around the bird to attach it more securely.
I added two felt hearts, which I also tied on with twine. I removed some glittery pine cones that I had hot glued to the Christmas wreath.
Removing the pinecones wasn't difficult. My home faces east, and the sun often melts the glue on my wreaths, causing items to fall off.
I have discovered that it's better to tie decorative items onto my wreaths. No more hot gluing my wreaths!
I kept the lengths of lace and burlap bow that I had tied onto my former Christmas wreath.
I like to switch things up often, so I often deconstruct my wreaths and re-use the materials!
Spring Grapevine Wreath Materials
These are the materials that I used for the Christmas wreath.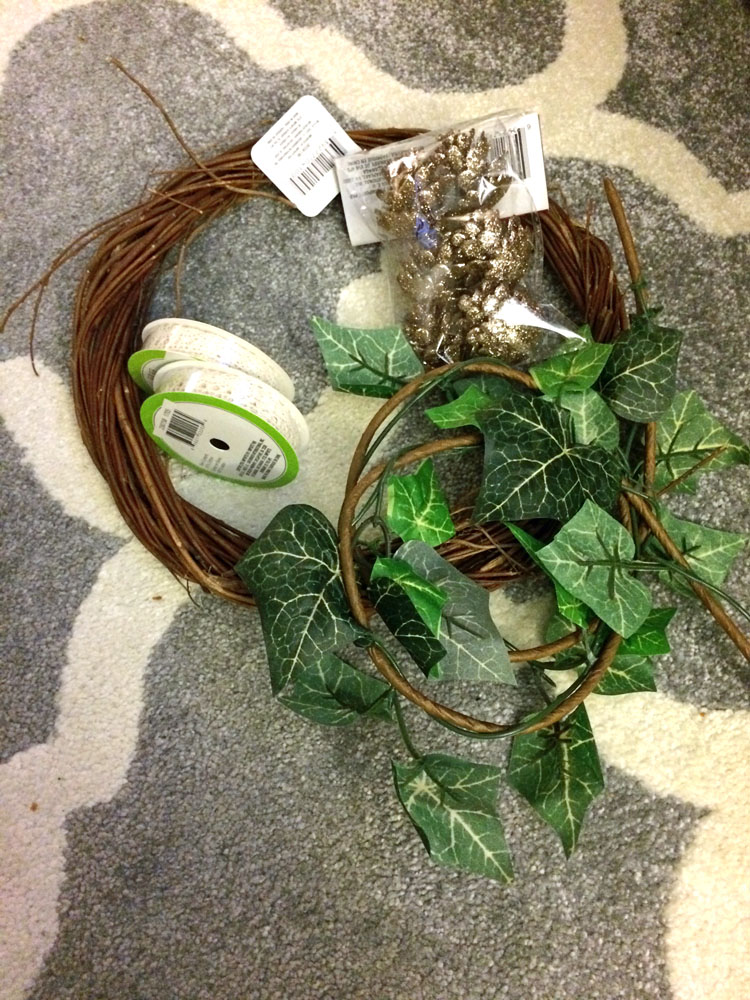 Materials You Will Need for a Spring Bird Grapevine Wreath
Grapevine Wreath
Faux Ivy
Wire Bird
Burlap Fabric Craft Ribbon
Vintage Lace Ribbon
(I used two small rolls)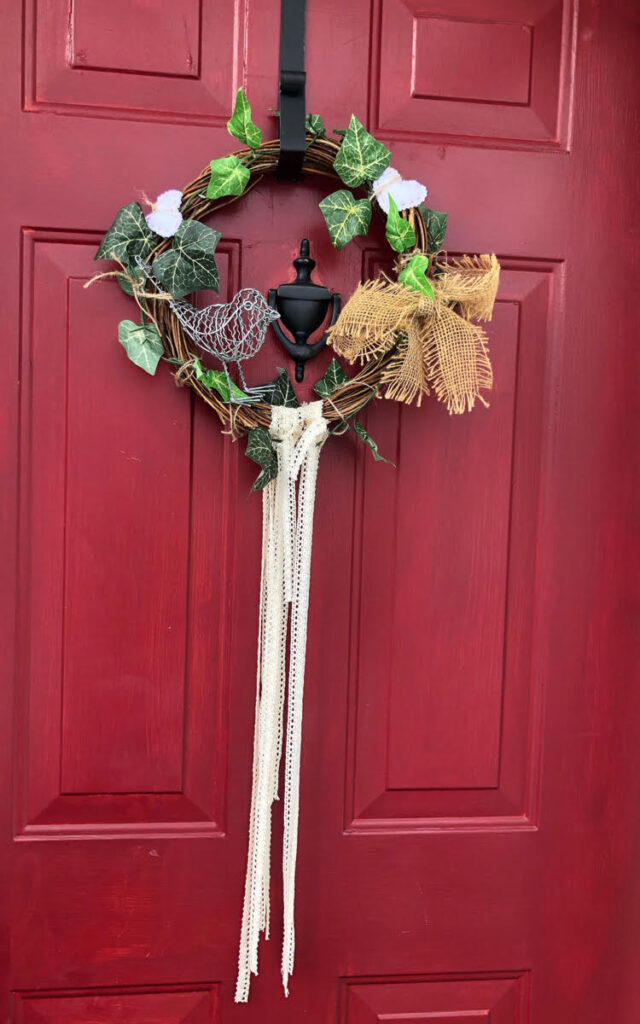 Check Out My Friends' Spring Wreaths
For more Pinterest inspired projects from this month's Pinterest Challenge hosts, check out the links below.
Check My Friends' Spring Wreaths
You Might Also Like