I was provided with an Urban Bloomer from Keter free of charge in exchange for my review. All opinions expressed in this post are 100% my own. Thanks to Responsival for partnering with me for this post.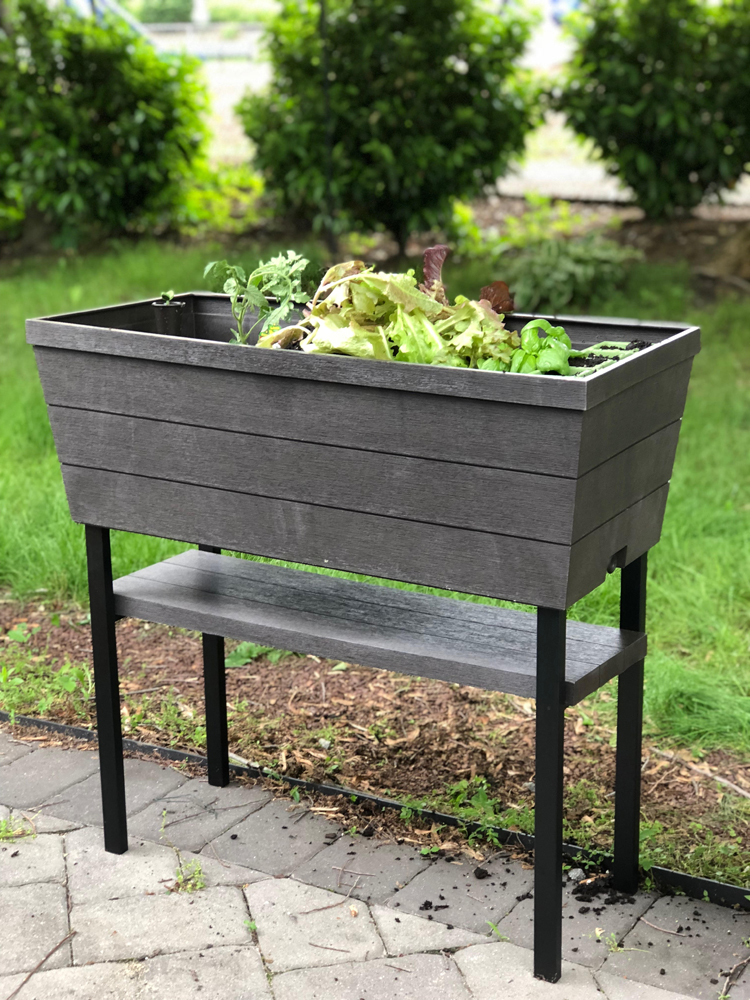 This year, I am hoping to really up my gardening game! I have been putting in some time to plan some backyard gardening spaces. for my outdoor spaces this spring and summer. I usually focus on herbs and flowers, but this year I'd love to start a vegetable garden.
Today I've been thinking about my patio's vertical garden bed. I have a beautiful vertical patio gardening bed — the Urban Bloomer
from Keter. This vertical garden bed is a cinch to put together and is perfect for a patio like mine or for a balcony garden.
The Urban Bloomer is about waist high, so it keeps critters away from my herbs and veggies. Because it is waist high, I don't have to bend down to work on my garden. I don't usually have to weed my Keter raised patio garden, either! It is also narrow enough to fit on just about any balcony space or porch. (You can also grow vegetables in a porch garden.)
My Keter 22.4 gallon resin plastic planter has a beautiful wood-look exterior and a water reservoir with a water gauge, so it's relatively easy to keep my plants adequately watered. My raised garden also has a drainage tap to drain excess water from the planter.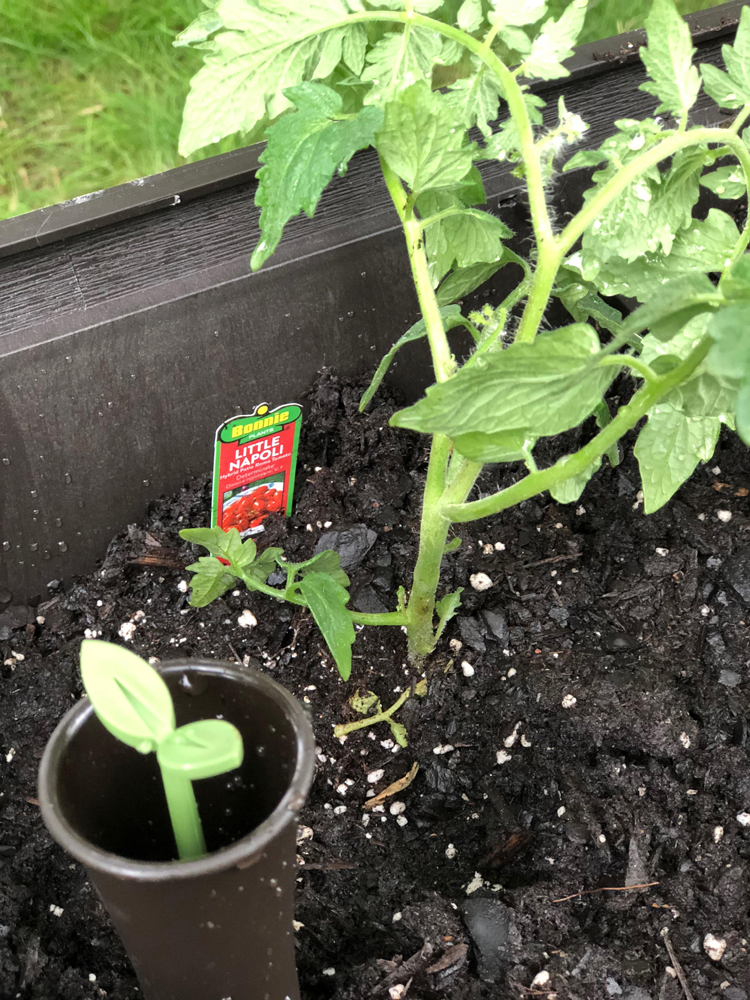 In the past I have planted both herbs and vegetables in my Keter Urban bloomer. I have another Keter vertical garden on my patio (check out my Keter Sequoia Planter) so this year, I'm thinking of only planting herbs in my Urban Bloomers. I love adding fresh herbs to my recipes!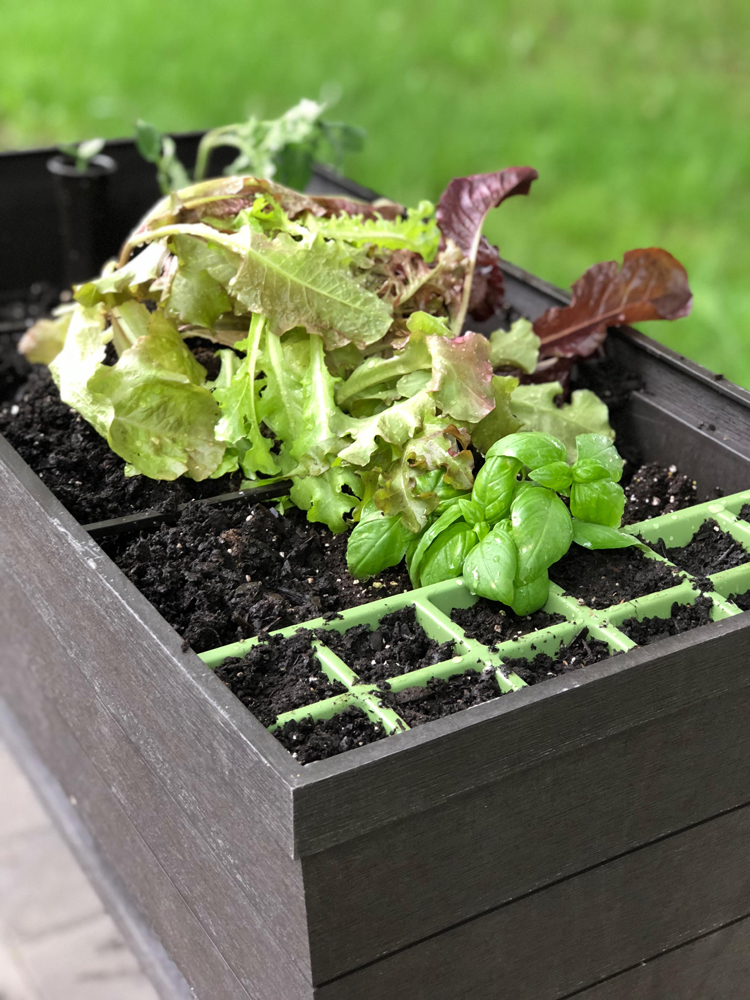 Herb Planting Tips
I plan to follow these herb planting tips this year:
Plant when the danger of frost is gone. (That is after May 15, in my area of New Jersey.)
Use starter herb plants, not seeds, for best results.
Be sure to water your herbs consistently.
Snip your herbs (with some garden snips) from the top to allow the smaller leaves on the bottom to grow.
These are the easy to grow herbs I plan to plant this year:
Basil (one of my favorites and one of the easiest herbs to grow)
Rosemary
Sage
Oregano
Thyme
Cilantro
Parsley
Chives
Mint (possibly — I am not a fan, but my daughters like it)
Useful Garden Tools
It's helpful to have the right gardening tools!
I used my wheeled Easy Go Cart by Keter to carry all the gardening dirt I needed when I set up my vertical patio planter. I've found that this gardening cart is perfect for toting a large bag of potting soil or garden soil and a a few gardening hand tools for my projects.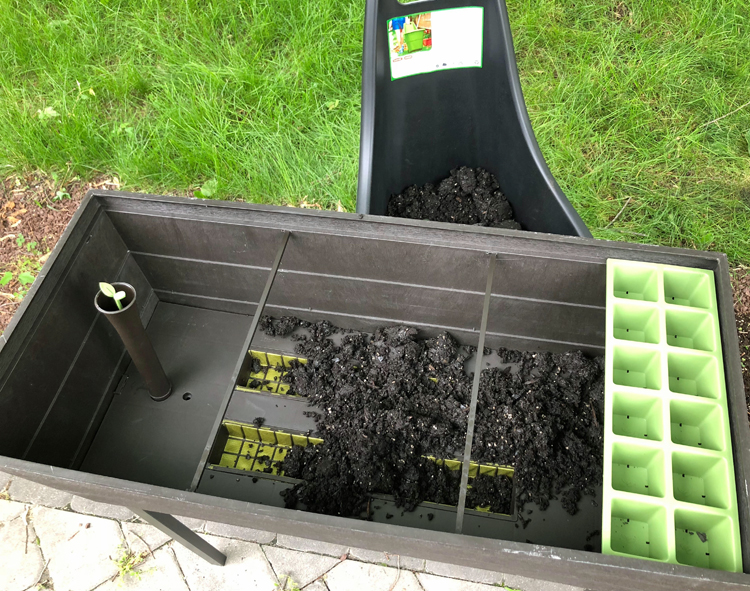 Check out my video below to get a better look at my new vertical garden planter!
Pin this project for later: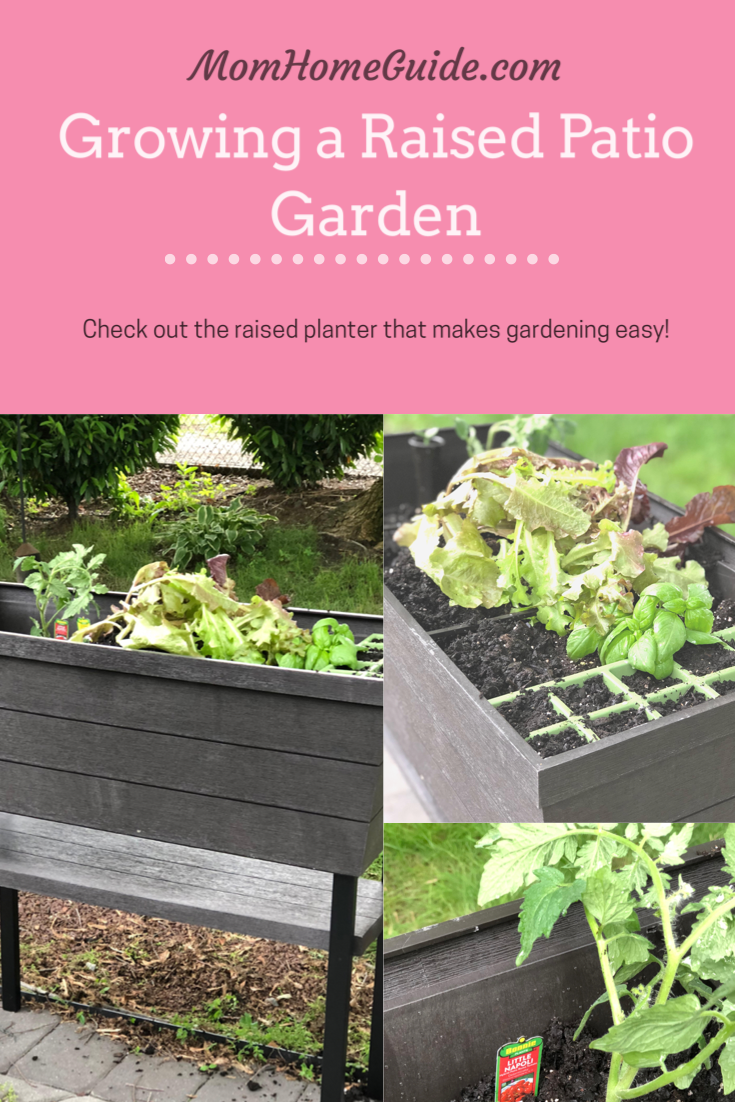 Like this post? Check out my other garden related posts!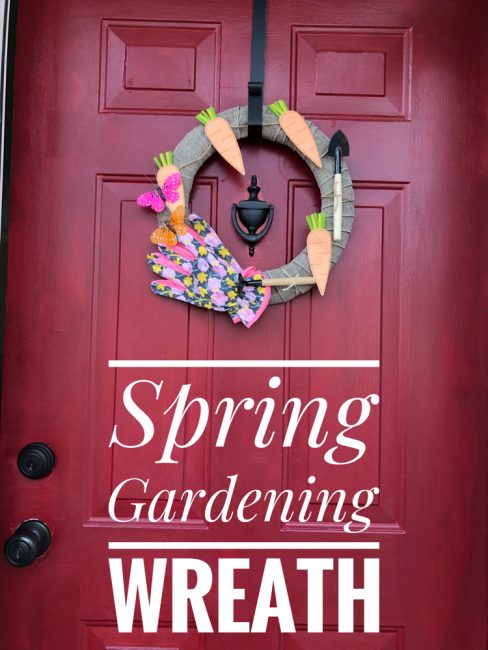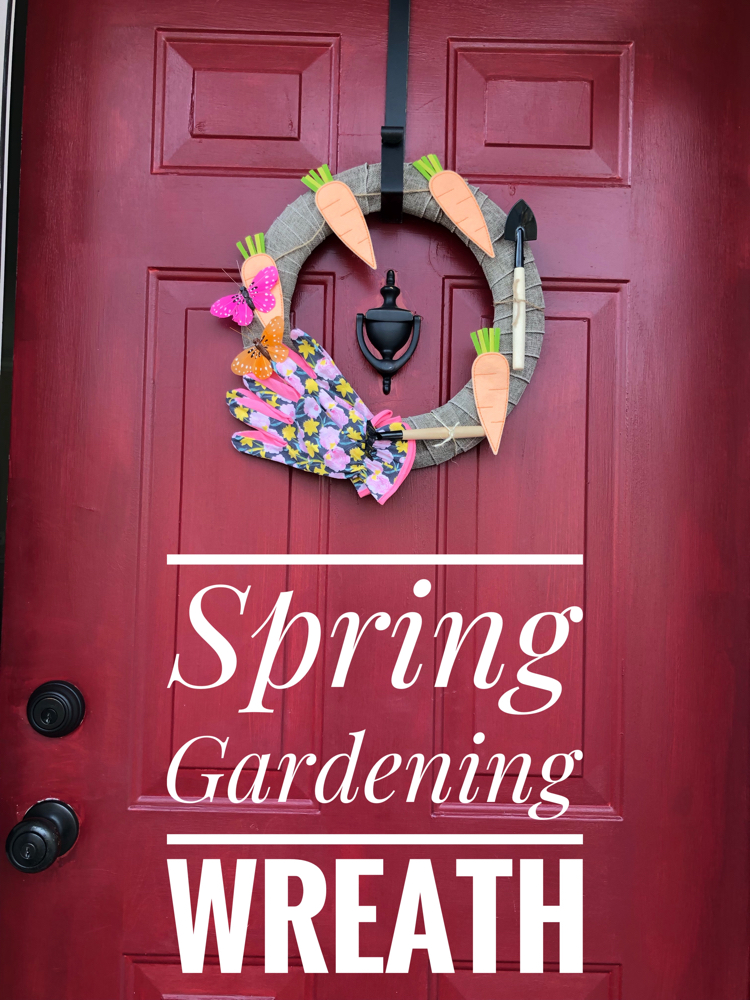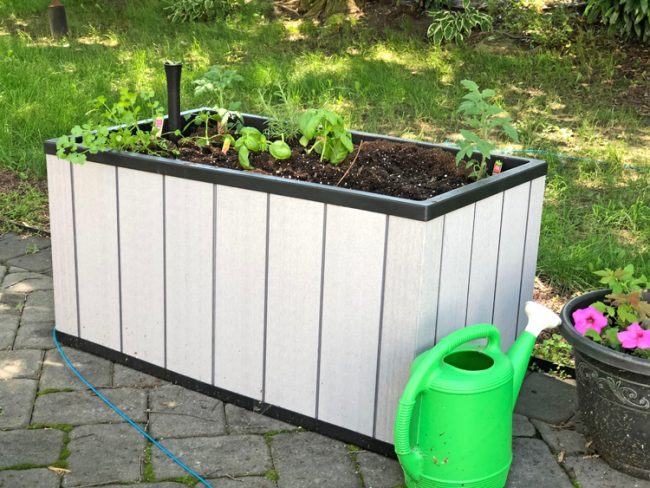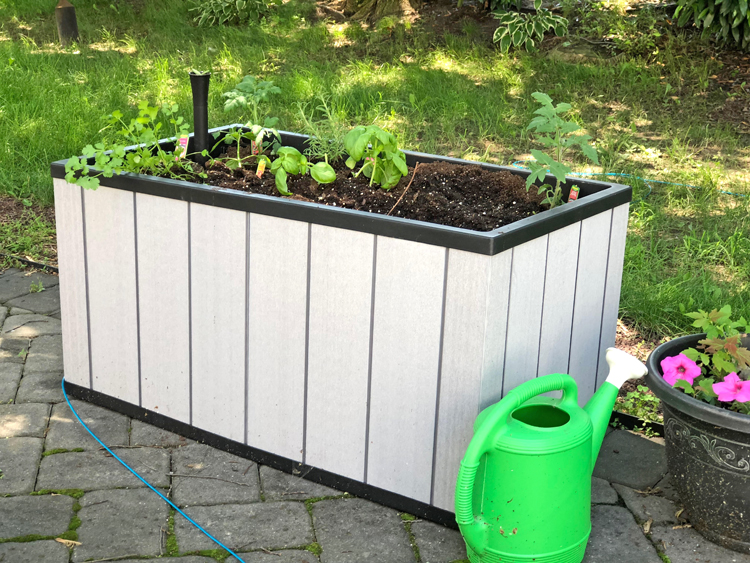 Easy to Assemble Raised Garden