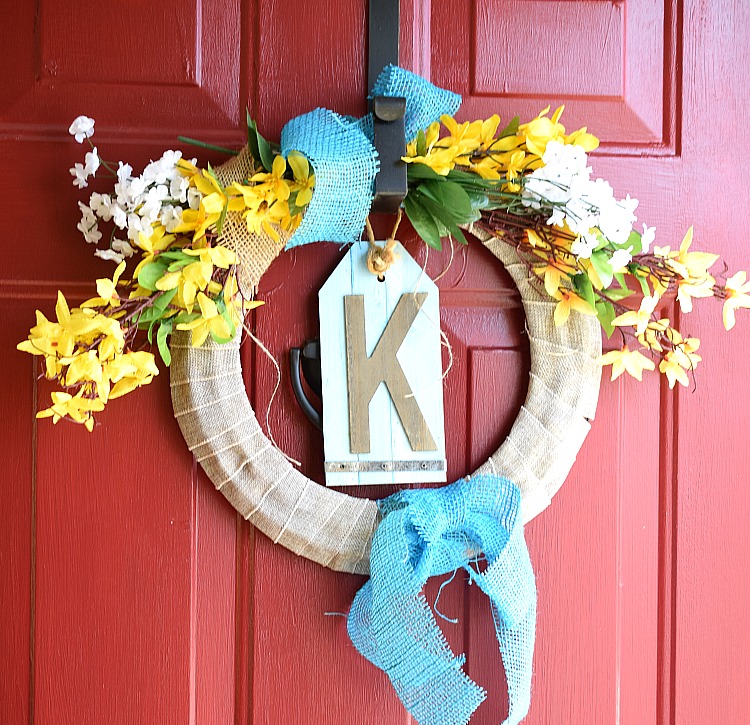 TGiF, everyone! This week has been a rough one in my household. We all have been hit with a nasty cold! So for today, I am going to put up my feet a little bit and feature one of my favorite past projects here on Mom Home Guide.
I am featuring my quick and easy spring forsythia dollar store wreath. I love the happy yellow and pretty blue colors of this wreath! I first hung this colorful dollar store wreath on my home's front door, but it is now on the wall in the master bedroom above the room's farmhouse-style spindle bed. Sometimes it's the simplest of wreaths that are the prettiest. I love this floral dollar store wreath all year round.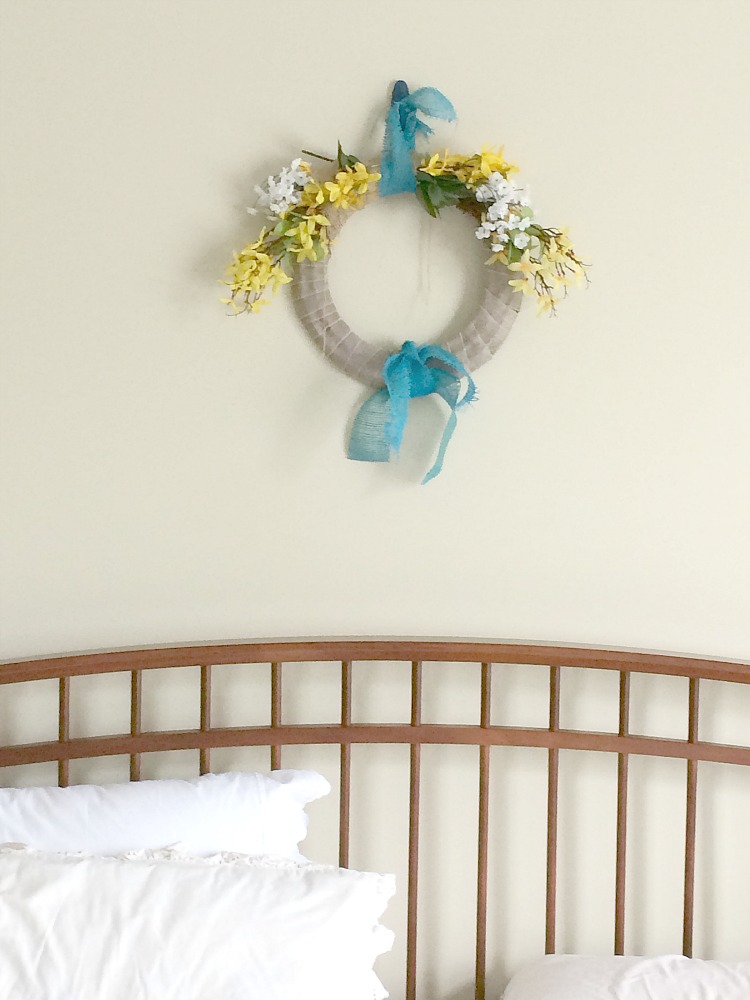 One of the best things about this floral wreath is that you most can find everything you need at your local dollar store!
Spring Forsythia Floral Dollar Store Wreath Tutorial
Materials
Wire Wreath Form
(I used a metal wreath form.)
Straight Pins

Scissors

Burlap Ribbon
(I used natural and blue burlap)
Faux Forsythia Branches
Faux Baby's Breath
To create my spring floral wreath, I quickly wrapped my metal wreath form with beige burlap ribbon. My local dollar store always has plenty of burlap ribbon on hand!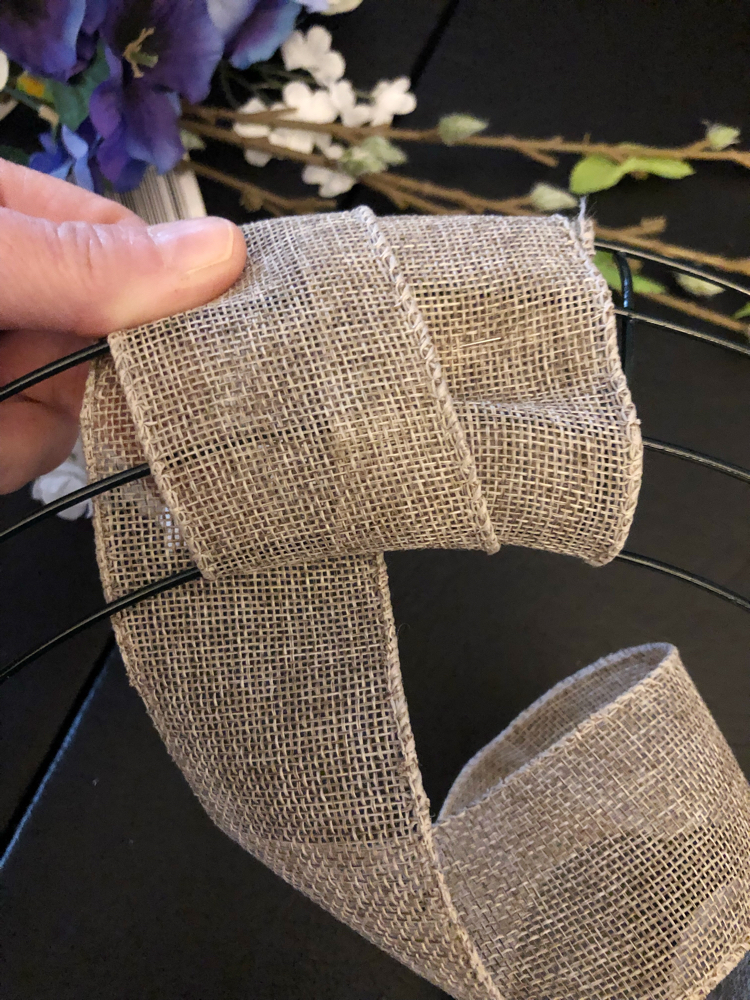 I pinned the ribbon as needed with some straight pins on the back of the wreath. (Making sure that the pins didn't poke through to the front of the wreath.)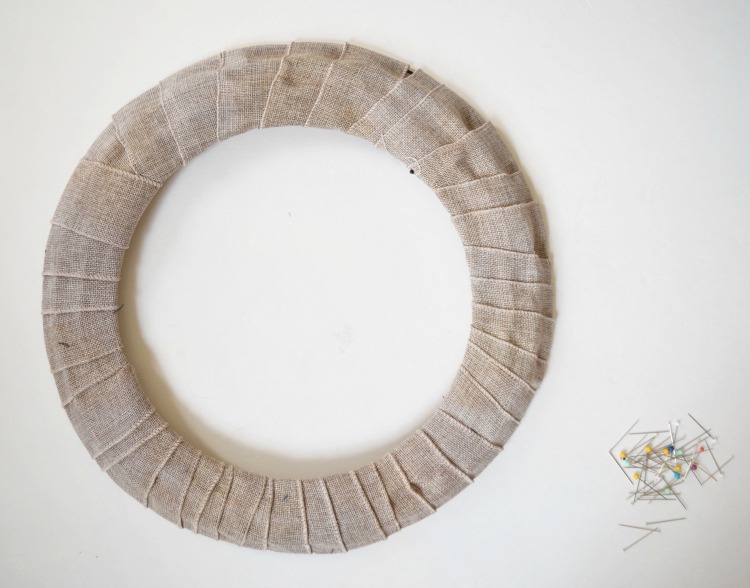 To attach my faux forsythia and baby's breath (I bought both at the dollar store), I simply slipped the branches into the folds of my wrapped burlap wreath. Occasionally I used a straight pin to secure the branches to the burlap of the wreath so the floral branches would stay where I wanted them.
When needed, I wrapped some extra burlap ribbon around the floral branches to secure them better. The ribbon that I got from the dollar store was fraying and had long strings of burlap hanging from it.
I liked how the strings looked on the floral wreath, so I kept some of them.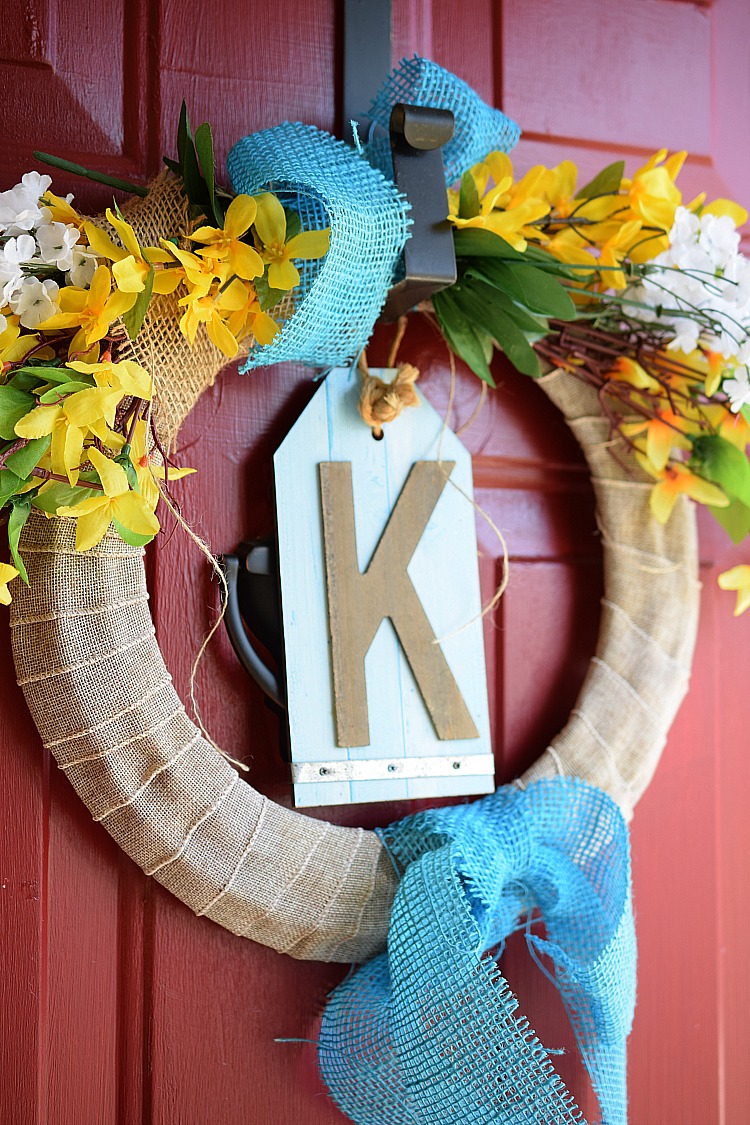 To finish off my wreath I used some of the blue burlap ribbon from a previous wreath to tie a small bow on top and a bigger one on the bottom.
This floral wreath only took a few minutes to assemble! I love how this wreath lent beautiful pops of color to my home's front door. (The K monogram you see hanging from the wreath hook on my front door has become a permanent fixture. I love it!)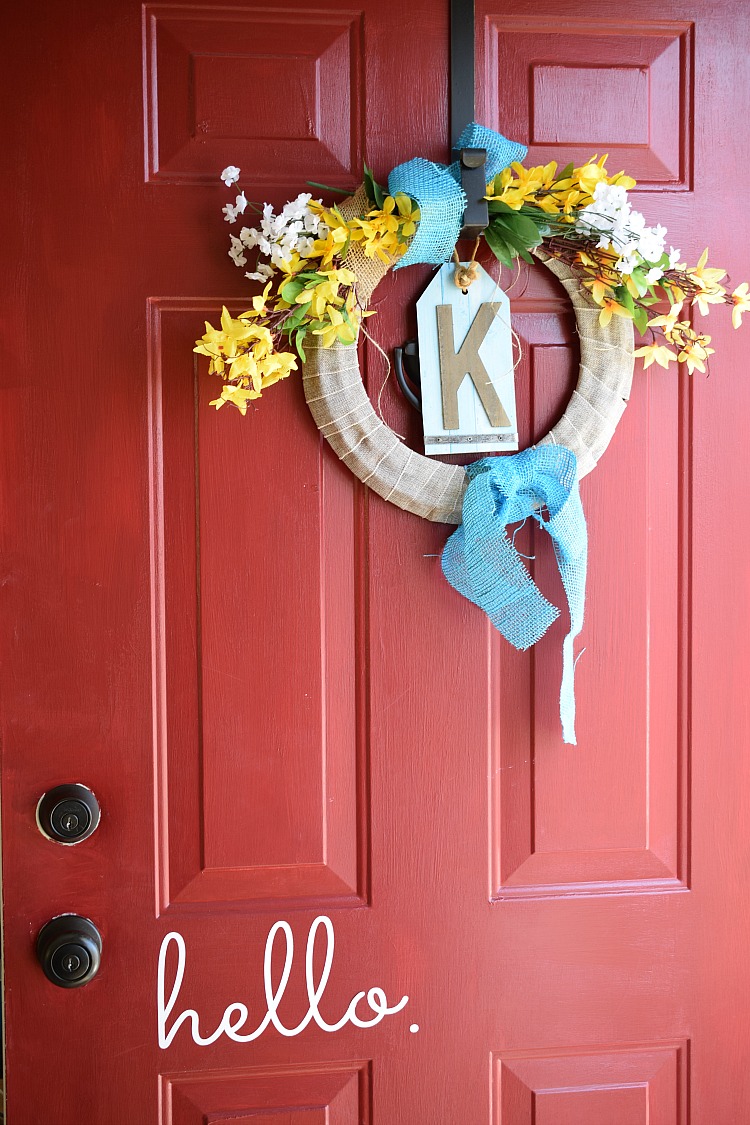 I love the little bit of spring that my easy forsythia floral wreath brings into my home!
You Might Also Like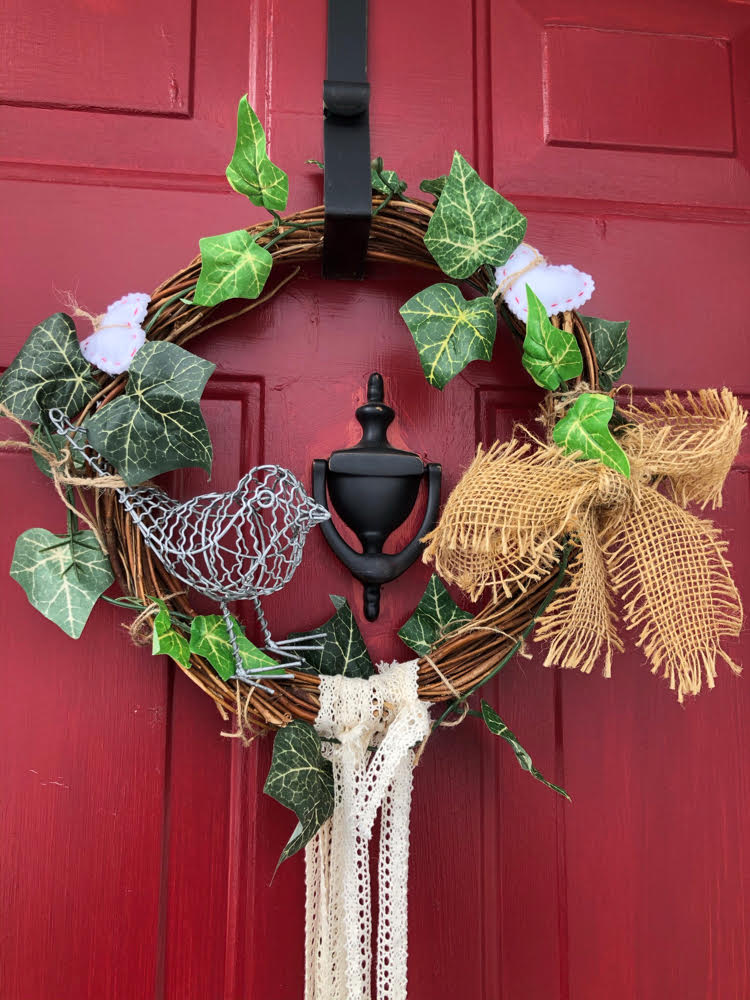 Nearly Natural Seasonal Wreaths