Thanks to Therapedic for sponsoring this post. I received free product in exchange for my review.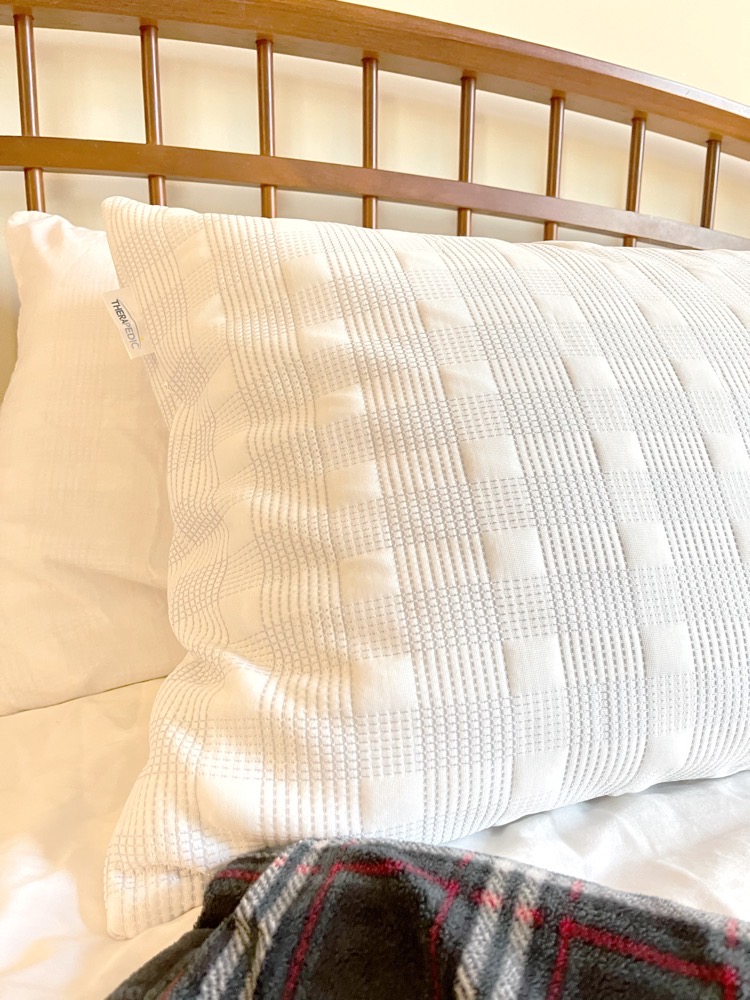 For me, nothing is as luxurious and comfortable as settling into bed at night with crisp, clean sheets and big fluffy pillows. So I was happy when my husband and I added new oversized Whisper by Therapedic Cooling Foam Cluster Pillows, available at BigLots, to our bed recently. Amazingly, the pillows sell for less than $20 each—they feel like they should cost a lot more.
New Therapedic Pillows
I used to love snuggling under LOTS of blankets at night, but lately I often find myself more hot than chilly! So I love that our new Therapedic pillows use advanced sleep technology to create a pillow that's soft and comfy and is also cool to the touch to give me the coolness I now crave.
I prefer for our bedding to feel extra clean, so I appreciate that the beautifully patterned, zippered covers on our new jumbo (20.0″L x 28.0″W x 6.0″H) pillows can easily be removed and washed. The foam clusters inside the pillows make the pillows super comfortable no matter if I'm sleeping on my back, stomach or side—and I do sleep in all three positions. These pillows are so big and plush!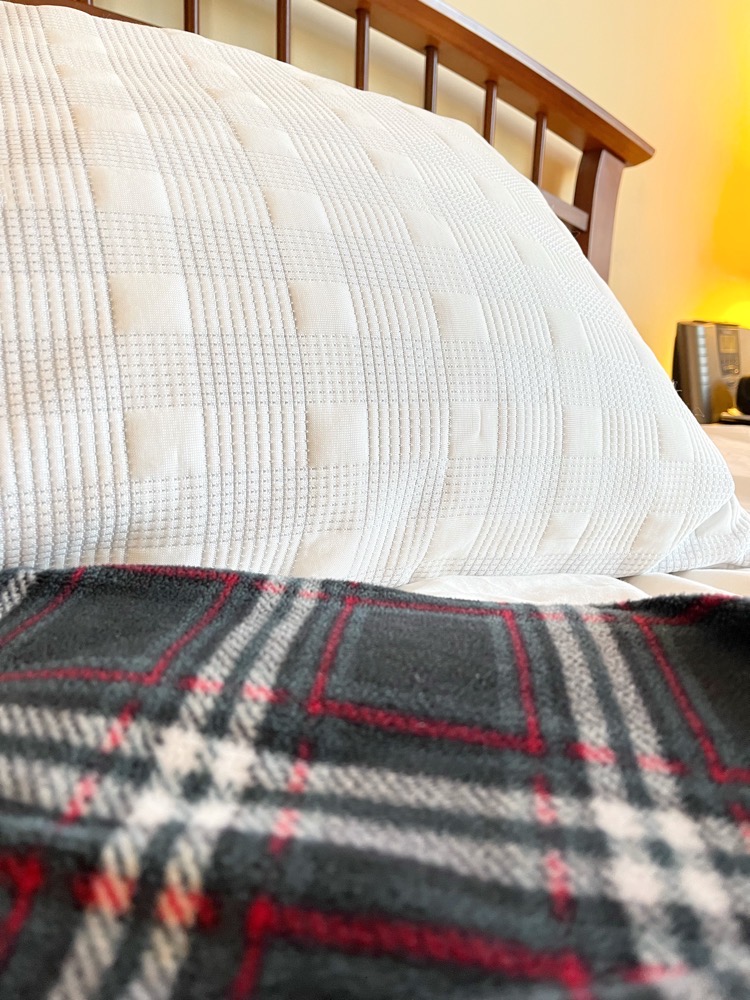 Our new pillows are very supportive and are also great for using as a backrest when I read before going to bed at night, which I really appreciate! When my husband and I got our bed, I chose one with a slatted headboard—it's pretty, but the slats are not very comfortable when I rest my head against them, so leaning against my new Therapedic pillows is a welcome change.
I have been thinking about getting a new mattress with an adjustable base at some point to be more comfortable when sleeping at night, but my new Therapedic pillows are definitely a good step toward getting a more restful night's sleep for one finicky sleeper—me!
You Might Also Like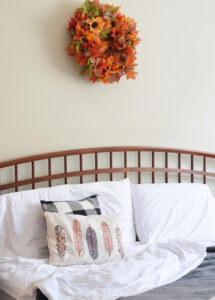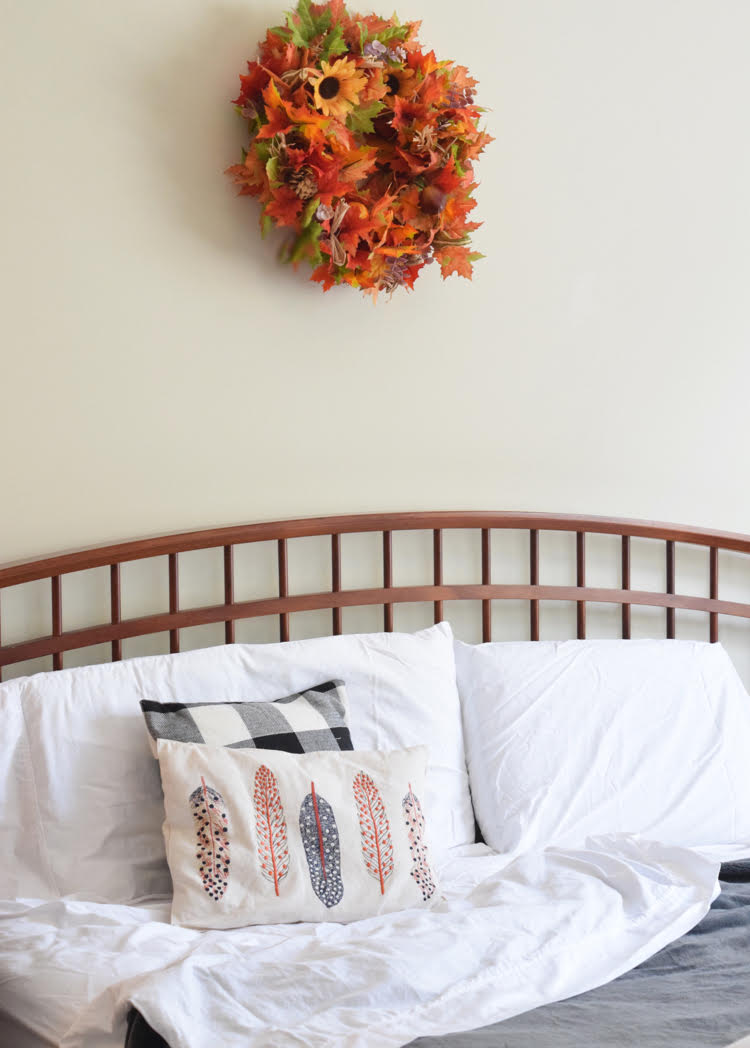 Creating a Restful Bedroom and New Sheets