*Thanks to Paint-a-Pillow for sponsoring this post. I received a pillow kit, paints and a pillow cover in exchange for my honest review. All opinions expressed in this post are 100% my own.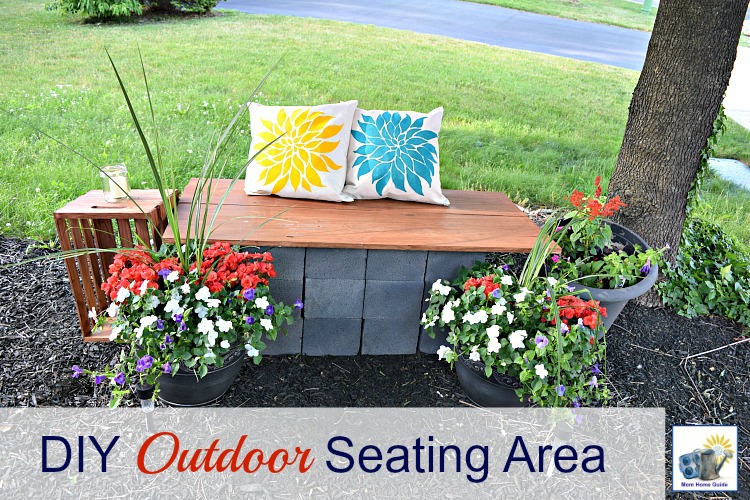 Welcome to the final week of the Curb Appeal Blog Hop! For the best few weeks, a few blogging friends and I have been working to improve our homes' curb appeal. It's been hard work, but we are all happy to share our final results today! I can't believe how much we have all accomplished.
When I started out with my curb appeal project, the garden area to one side of my home's driveway was basically just a pile of wood chips. It once was filled with bushes planted there by our home's builder, but everything that was planted there died! I subsequently planted some bulbs of my own and a hydrangea bush there, but almost everything I planted there died as well. The below photo shows what the area looked like before my curb appeal project.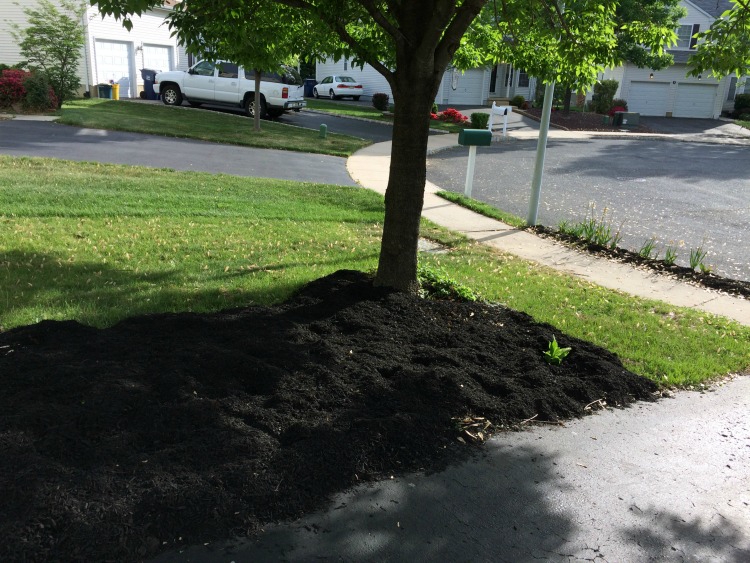 To give the garden area a purpose and some personality, I built a DIY garden bench out of cinder blocks and wood, added some container gardens, a DIY crate side table and some solar landscape lights. This is what my front yard garden area looked like at last week's curb appeal reveal: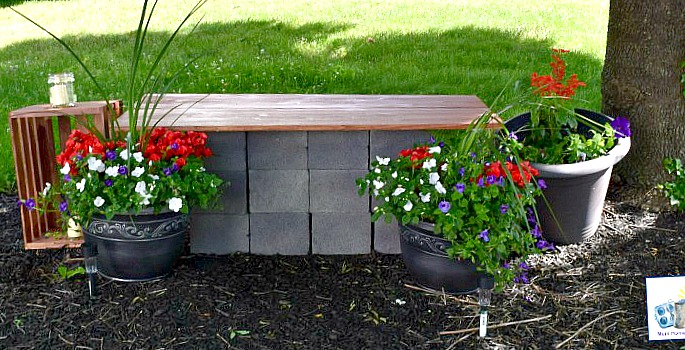 My family and I have already have been enjoying our new and improved garden space! The area is the perfect spot to enjoy a cool drink on a hot day, or to read a book in the shade of the nearby tree!
DIY Pillows from Paint-a-Pillow
For my final curb appeal project, I decided to make some pillows to add to my DIY garden seating area. For while I love how my DIY wood and cinder block bench came out, it could use something soft, like a few pillows! To make my pillows, I used a stenciling pillow kit from Paint-a-Pillow. Paint-a-Pillow offers pillow kits that comes with everything you need — a pillow cover, pillow insert, pillow stencil, stenciling frame, pillow paint, mini paint roller and stencil brush — to create beautiful, hand-stenciled pillows in a variety of designs. All my supplies were shipped to me in one convenient box by Paint-a-Pillow.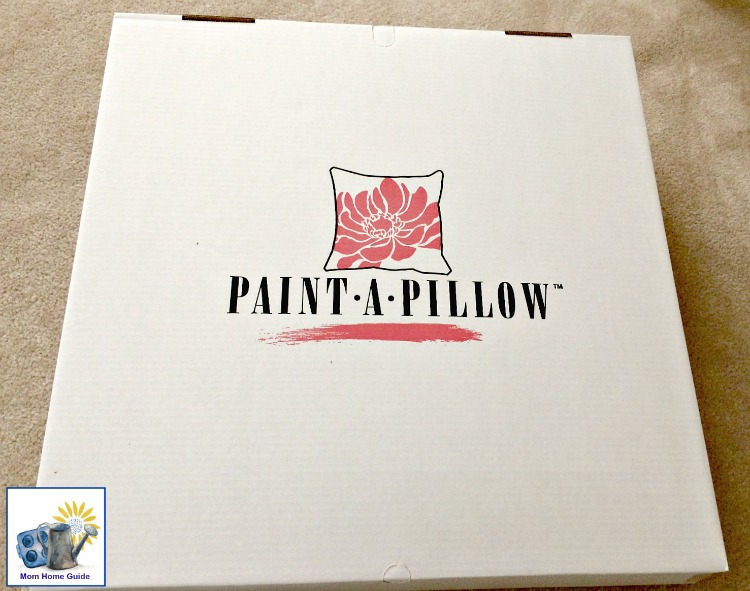 Stenciling my pillows was fun and didn't take very long! I set up my work space outside on a folding table covered in newspaper. Painting outside made for a very easy cleanup!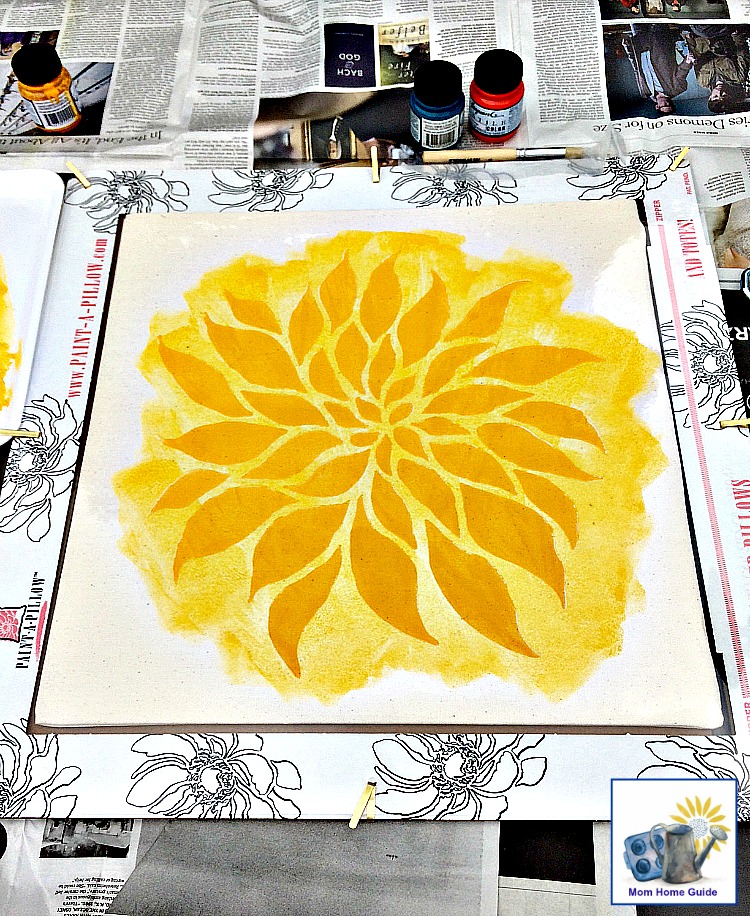 I chose the dahlia blossom stencil pattern from Paint-a-Pillow. I really like how my DIY stenciled pillows came out! I think they look great on the bench!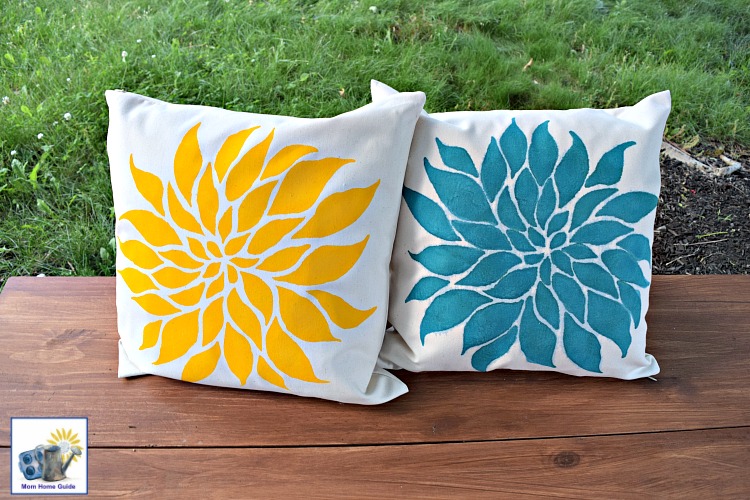 The pillows make my DIY outdoor garden seating area a much more cozy and welcoming place.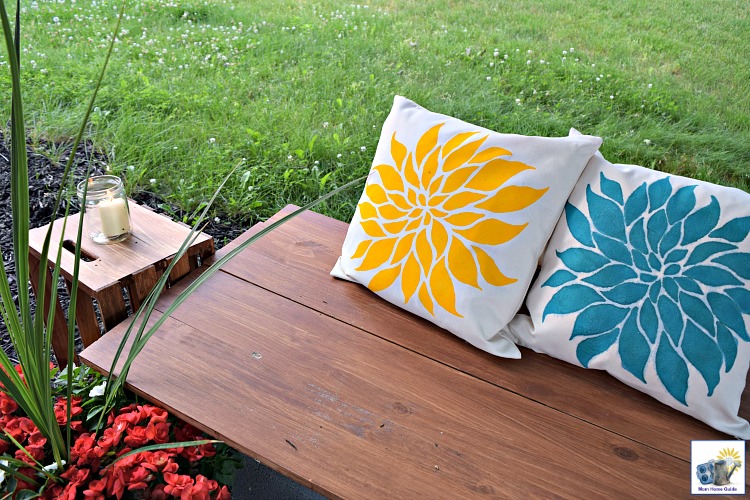 I am really happy with how my DIY garden seating area turned out!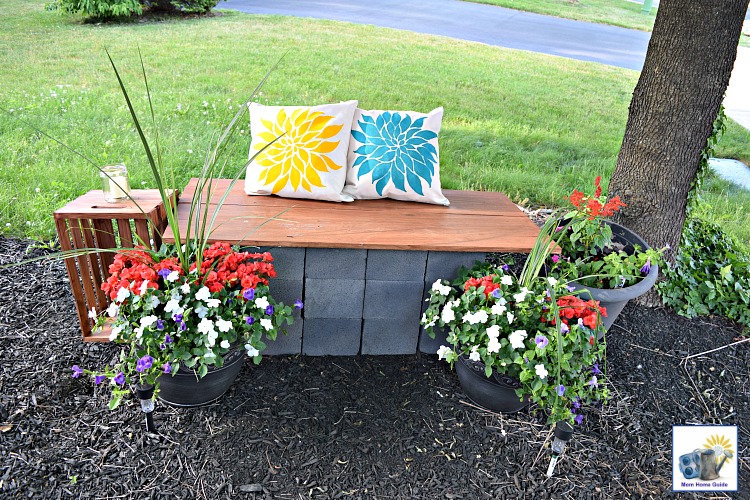 Did you miss previous posts in this Curb Appeal Blog Hop Series? I am sharing them below if you want to see how I tackled my project from start to finish!


Front Yard Curb Appeal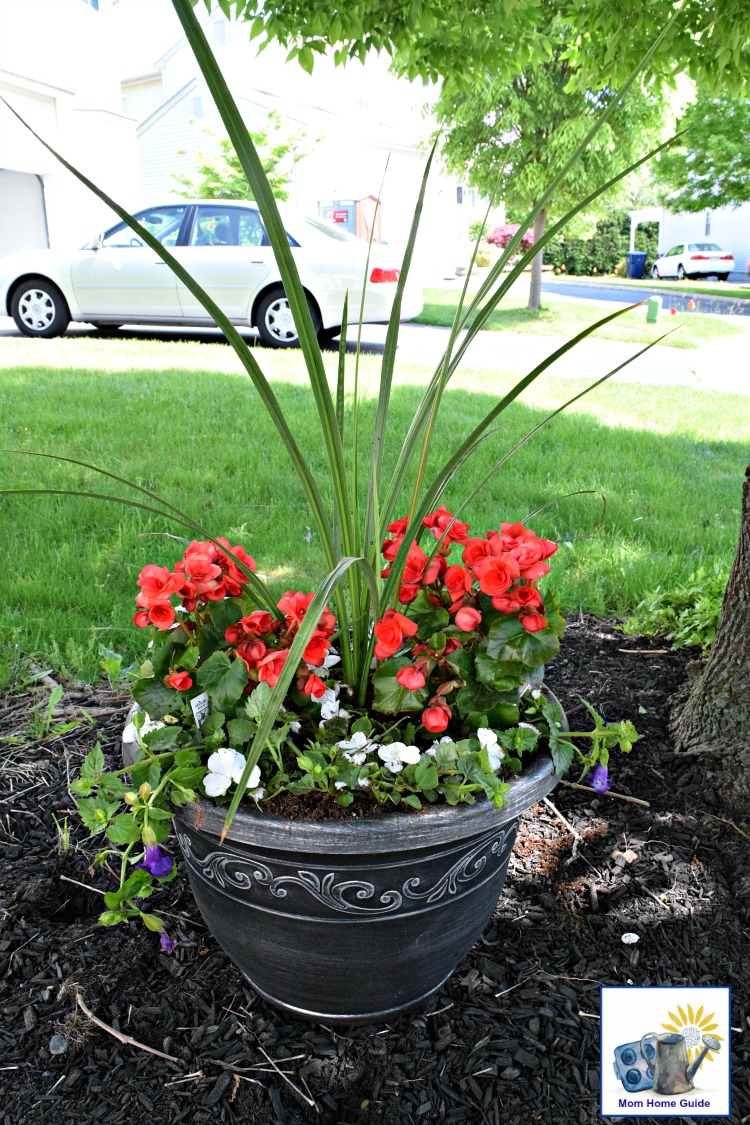 DIY Wood and Cinder Block Bench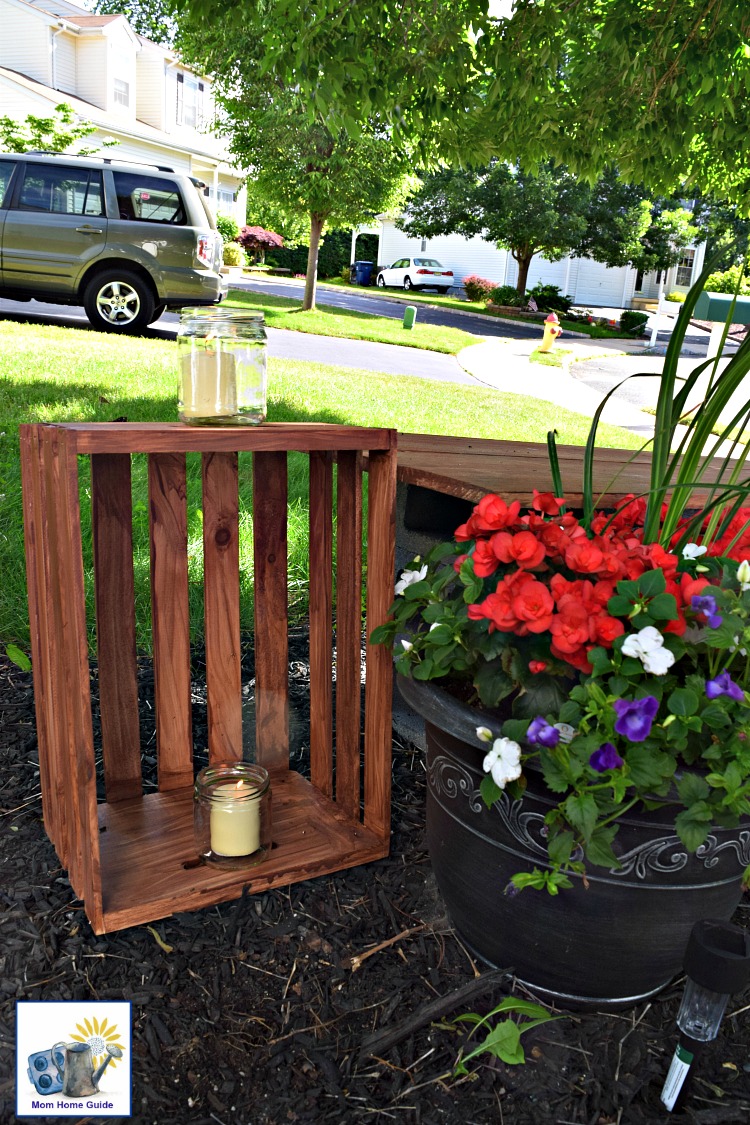 Please check out my blogging friends' Curb Appeal Blog Hop 2016 posts! Follow along with the hashtag #curbappealbloghop.
Simple Nature Decor Blog | Seeking Lavender Lane | The Deans List | Curly Crafty Mom | My Life From Home | Lehman Lane | Knock it Off Kim | Paint Yourself A Smile | A Designer at Home | Our House Now a Home
Home Depot / Home Decorator Gift Card Giveaway
Looking to add some curb appeal to your home this summer? The below $110 Home Depot / Home Decorator gift card giveaway will be just want you need! Enter below for your chance to win!
a Rafflecopter giveaway
*Mom Home Guide is not responsible for the fulfillment of this prize. This prize will be awarded by the coordinator of this blog hop's giveaway.
This post was shared at The Pin Junkie Pin Party