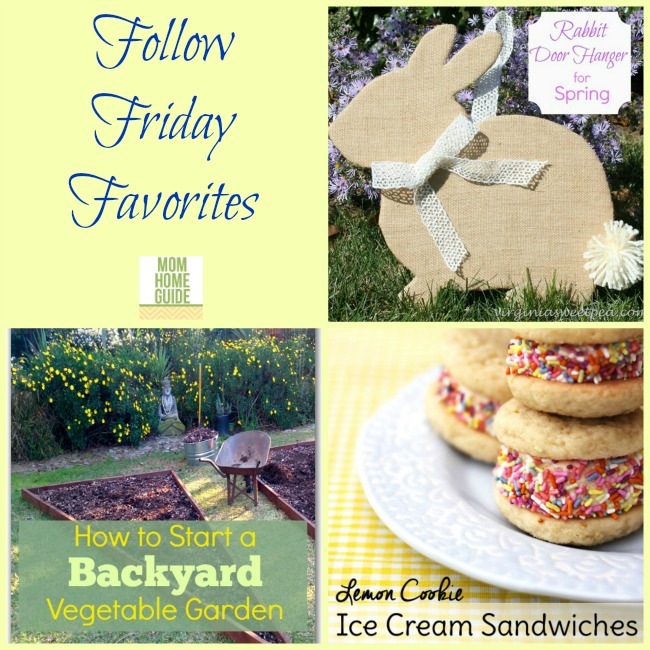 Happy Friday, everyone! Today is one of my favorite days of the week, because today is the day when I share some fantastic projects from some of my favorite bloggers for Follow Friday (#ff)!
I really adore the rabbit door hanger for spring by Paula of Sweet Pea. It doesn't look too difficult to make, and it is so sweet! It would be the perfect door accessory for Easter!
I love Eat Sleep Be's Tutorial on How to Start a Backyard Garden — I can see why I always get so many weeds in my home's raised gardens … I don't use enough mulch! I gotta get some work done on my raised gardens for this spring, so I can plant some peas!
With spring break coming, I am so happy that I found this recipe! I think my daughters would love to make these Lemon Cookie Ice Cream Sandwiches by Sweet T Makes Three on one of their days off with me!
These are my #followfriday #ff favorites for this week! Be sure to stop by these lovely blogs! Enjoy the weekend!
Related articles across the web