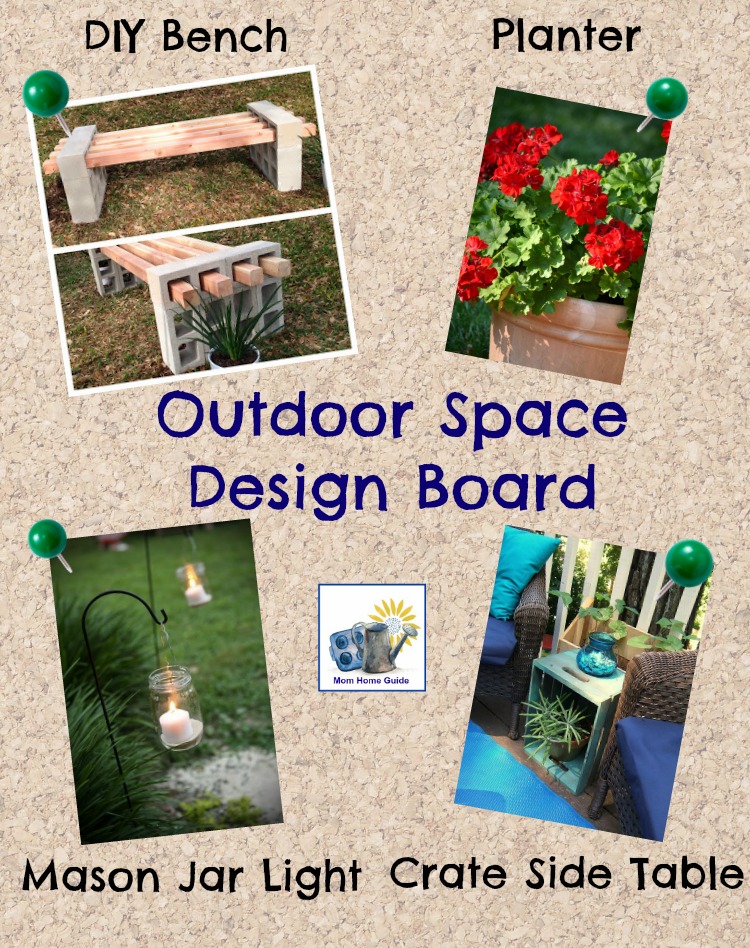 Today I am excited to share with you the Curb Appeal Blog Hop 2016! Over the next few weeks, I will be joining several other bloggers to share a curb appeal project. My fellow bloggers and I have many fun curb appeal blog projects planned, so be sure to follow along! We will be sharing our front yard curb appeal projects every Tuesday over a period of four weeks.
A Front Yard Seating Area
Over the next month, I'll be working on improving a garden area that's to one side of my home's driveway. The builder of my home had planted some shrubs there, but they all died! Over the years, I've tried planting bulbs there, and last year I even planted a hydrangea bush and a hosta there. All the bulbs died. The hydrangea bush and the hosta, which lasted for a few months, perished over the winter.
I plan to create a new purpose for that little area. Currently, it's just a patch of wood chips underneath a shade tree. This is what the outdoor space looks like early last spring.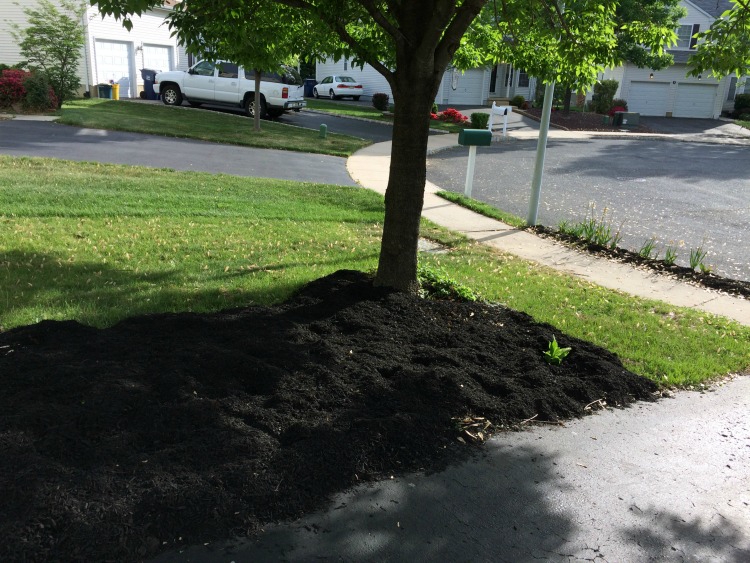 This is what the hydrangea and the hosta looked like before they kicked the bucket!

Front Yard Landscaping Ideas
I've been searching Pinterest and other blogs for front-yard landscaping ideas, and I've come up with a plan for that currently unused space.
I hope to add a DIY cinder block bench to the area. I think the bench that Fab Everyday put together looks fabulous. The bench would be simple and inexpensive to make! I like the look of the wood with the gray cinder blocks, but I am debating whether to spray paint the blocks or not. (I would maybe paint them in blue or green.) I like the rustic look of the bench!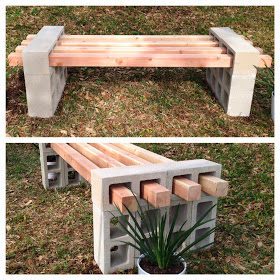 I think the bench would be a great place to sit when my kids are riding their bikes or playing with friends in the cul de sac.
Outdoor Decor and Plantings
Since nothing seems to grow in the landscaped area by my home's driveway, I would like to add a few planters to place next to the bench instead. I love this planter full of geraniums!
I might also want to add a DIY hanging mason jar light. I think a hanging mason jar candle like this one from Blissful Whimsy Events would be nice.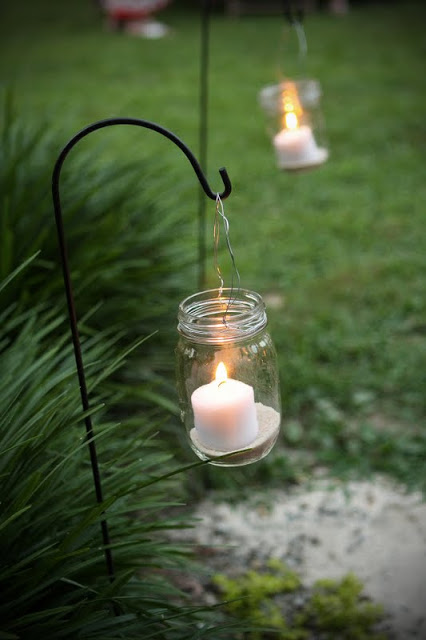 Once I get my DIY outdoor seating area put together, I'd love to add a side table, so I have a place to put an iced tea or cool drink. As I've been obsessed with wood crates recently (I used them in my master bedroom closet project and in my DIY pantry project), I might add a crate side table like the one below.

Please be sure to stop by my friends' blogs to check out what they plan for the curb appeal projects. Also, stop by next week to see what I've completed for the first part of my project!
What do you think about my front yard project? If you have any suggestions, please feel to comment!
Please check out my blogging friends' Curb Appeal Blog Hop 2016 posts! Also, check back here on Tuesday to see my progress on my front yard seating area!