This post contains Amazon affiliate links. These links cost you nothing, but they may earn a small commission to help fund this blog. Thanks!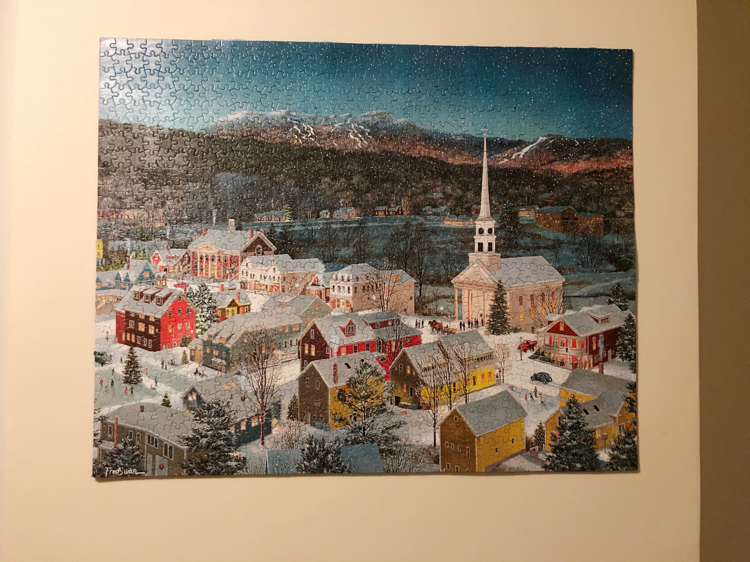 Hey, everyone! How are you all doing? If you are like my family, you are finding yourself stuck at home with more time on your hands as we wait for life to return back to normal. My family and I are finding ways to keep busy — I recently preserved and hung a jigssaw puzzle for my daughters. I also found a way to save and hang a jigsaw puzzle with no frame!

My twin teen girls have just started a second jigsaw puzzle since being stuck at home. They got their new puzzle — of Stowe, Vermont — during last summer's family vacation to Stowe, Vermont.
For them to work on the second jigsaw puzzle, however, I had to get their first jigsaw puzzle off the table they've been using. Since they wanted to save their completed 1,000 piece jigsaw puzzle, I had to find a way to glue and hang a jigsaw puzzle. The only problem is that I had very little Mod Podge glue left and no picture frame or something to mount the jigsaw puzzle on.
Last year, I used Mod Podge to glue one of their puzzles together and framed it in an inexpensive poster frame from Walmart. (Check out my tutorial on how to glue and frame a jigsaw puzzle.) I've used my method of using Mod Podge to glue a puzzle together and then framing the puzzle in a poster/puzzle frame twice. This method works quite well! But with no frame this time, I had to find a new way to hang a jigsaw puzzle.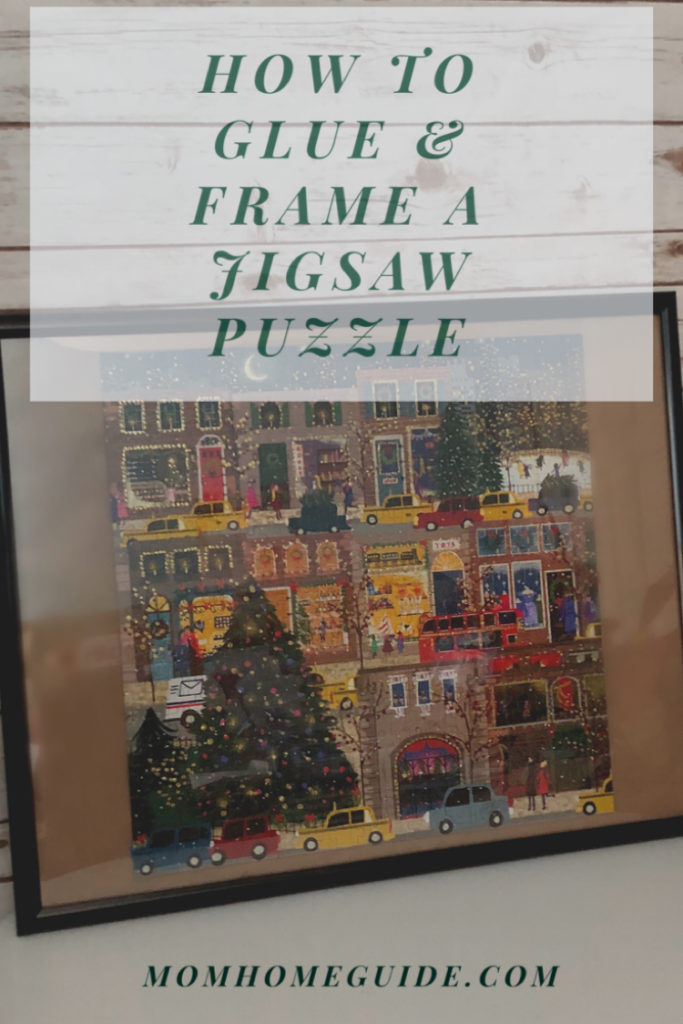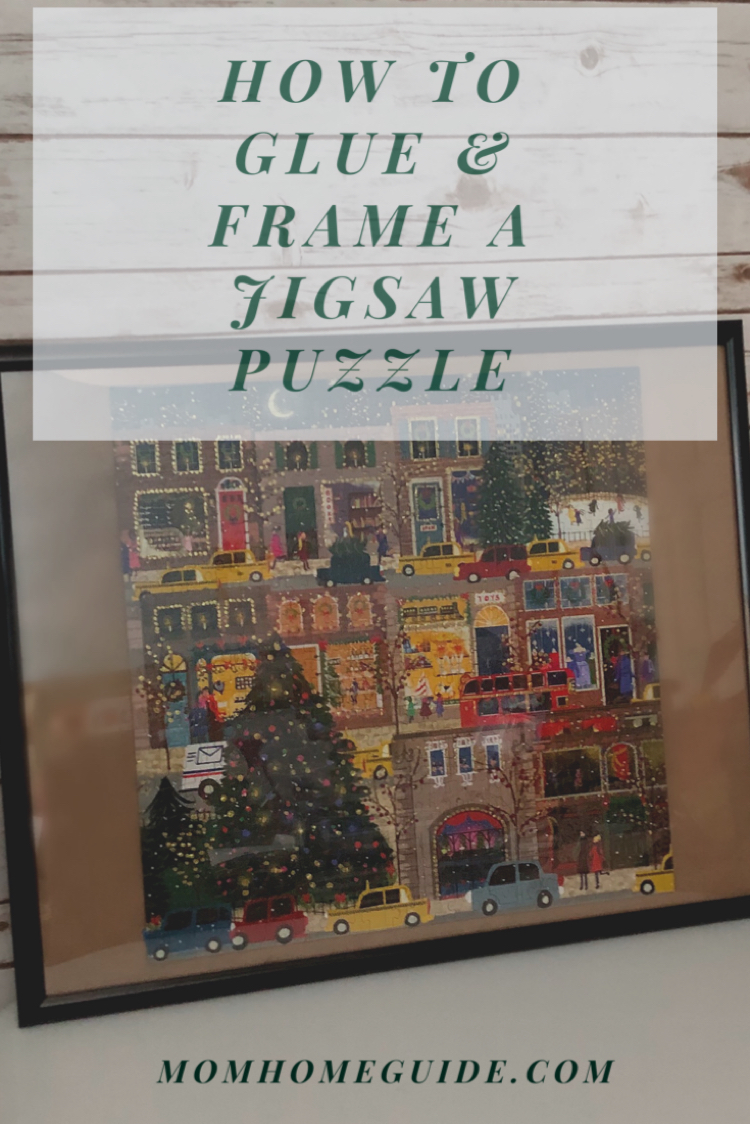 How to Save and Hang a Jigsaw Puzzle
Since I had only a little Mod Podge left and no picture frame (or anything to mount the jigsaw puzzle to), I wasn't sure how I was going to preserve and hang the jigsaw puzzle. But then I came across this awesome YouTube jigsaw tutorial by Karen of Karen Puzzles on how to temporarily hang a jigsaw puzzle. (I've embedded her jigsaw puzzle video at the bottom of this post.)
I wanted to permanently hang my jigsaw puzzle, but I was inspired by her video on how I could hang my daughters' puzzle with little glue and no frame! In her tutorial, Karen tapes the back of three puzzles in three different ways: with washi tape, painter's tape and contact paper. She doesn't use any glue – so if you don't have any Mod Podge or glue on hand, you can probably skip the glue, too!
It just so happens that two or three weeks ago or so I was at Home Depot. I was picking up some painters' tape to finish up painting my oak kitchen cabinets. It was only after I got home and removed the plastic wrapping off the tape that I discovered that I had purchased blue duct tape! Why would Home Depot put duct tape in the painting aisle with all the painters' tape? Argh!
I decided that preserving my daughters' jigsaw puzzle was the perfect way to use all that duct tape! Duct tape is extra strong – there is likely no way a puzzle taped with duct tape (on the back) will ever come apart!
How to Preserve and Hang a Jigsaw Puzzle
Materials
Jigsaw puzzle
Mod Podge
(I only used a little, so you might be able to omit the Mod Podge)
Duct Tape
Scissors
Foam Craft Brush
(if you use the Mod Podge)
Command Picture Hanging Strips
(I used 4 sets)
Before I set out to glue the puzzle together, I carefully slipped sheets of wax paper underneath the puzzle. (Parchment paper would work, too.)
I didn't want the puzzle to stick to the cardboard underneath. (I had taped flattened cardboard boxes underneath the jigsaw puzzle my daughters were working on.)
It turns out the puzzle was wider than the table my daughters were using. So I created a wider surface by taping the flattened boxes together and then taping those boxes to the table.
To preserve the puzzle, I started out by brushing Mod Podge
over the front of the jigsaw puzzle. (I used the amount that was left in my jar of Mod Podge – maybe about 1/6 of the jar or less.) I had just enough to cover the entire front surface of the puzzle. I let the puzzle dry for at least 2 hours.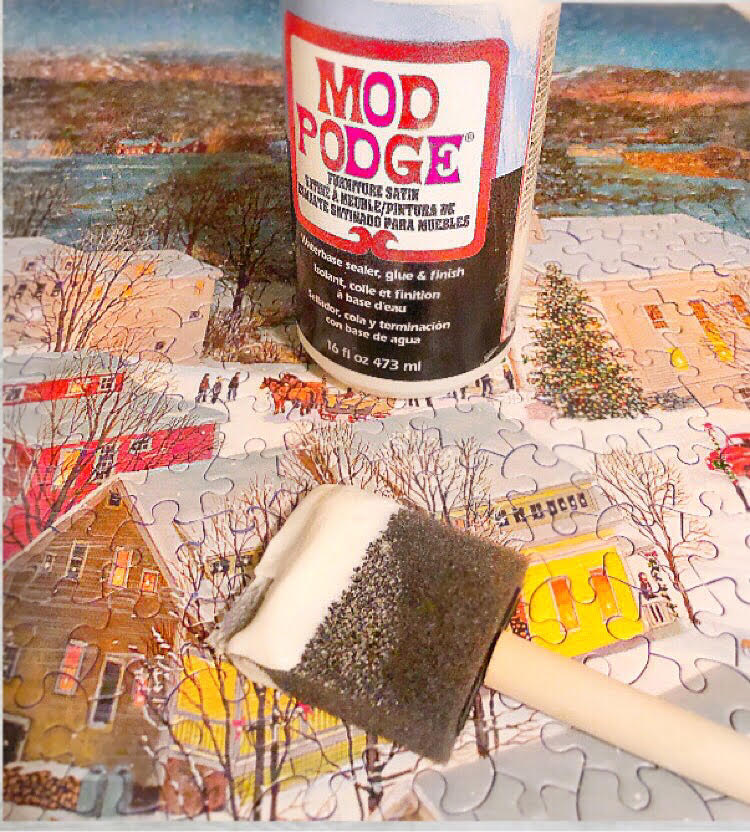 Once the glue was dry, I flipped the puzzle over. I did that by placing a flattened cardboard box (the type you buy at Staples for packing) on top of the puzzle. (That way, the puzzle was sandwiched in between two large pieces of cardboard.)
Once I had the puzzle flipped over, I started taping the back of the puzzle with the Duct Tape. Starting at the bottom, I put strips of duct tape from side to side of the puzzle, until the entire back of the puzzle was covered with duct tape.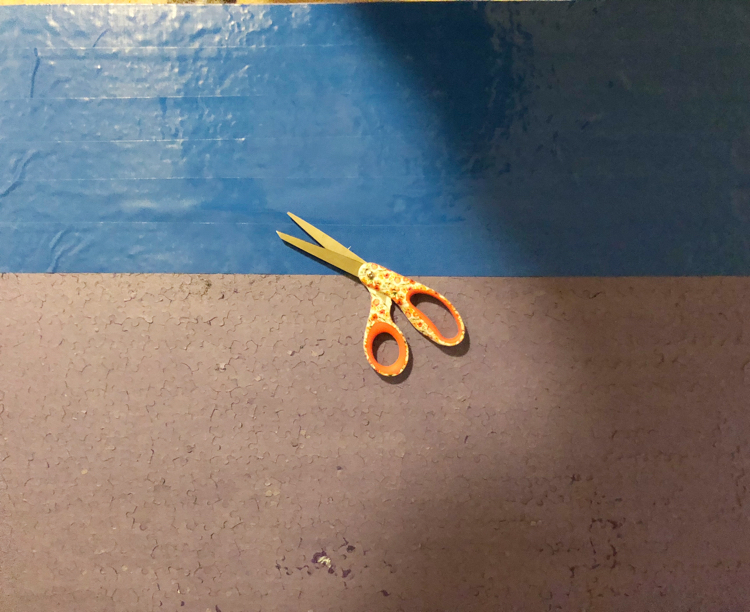 After I covered the back of the puzzle with horizontal strips of duct tape, I laid a few strips of duct tape on the puzzle from top to bottom for extra reinforcement. I made sure to press down firmly on the duct tape to make sure that it would adhere to the puzzle pieces.
You can't see it that well in the below photo, but if you look closely enough you can see the vertical strips of duct tape that I added to reinforce the puzzle.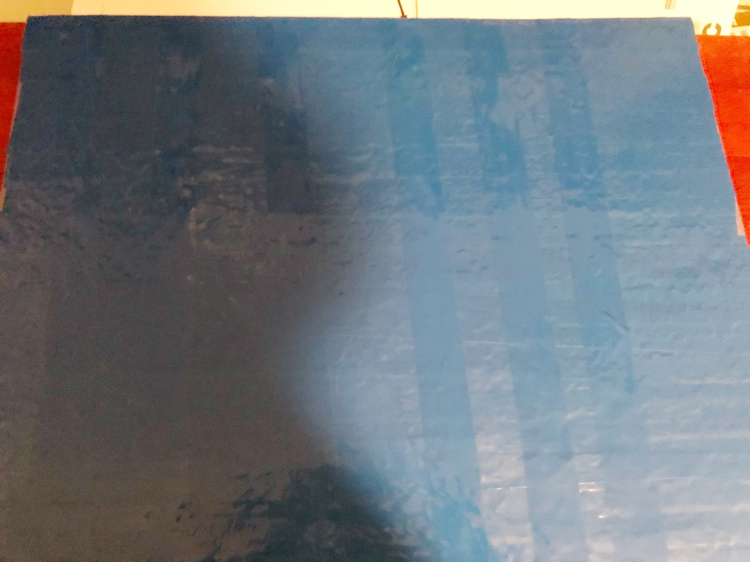 Once the puzzle was securely taped on the back, all that was left to do was to hang the puzzle! Hanging the puzzle was simple — I simply used 4 sets of Command Picture Hanging Strips. (Two sets would probably suffice, but I used 4 sets just in case as backup.)
I think the puzzle looks really nice hanging at the top of the stairs on the second floor of our home. It's nice for my daughters' to have the memory of the time they spent together on the puzzle. The puzzle is also a nice souvenir from our family trip to Stowe, Vermont!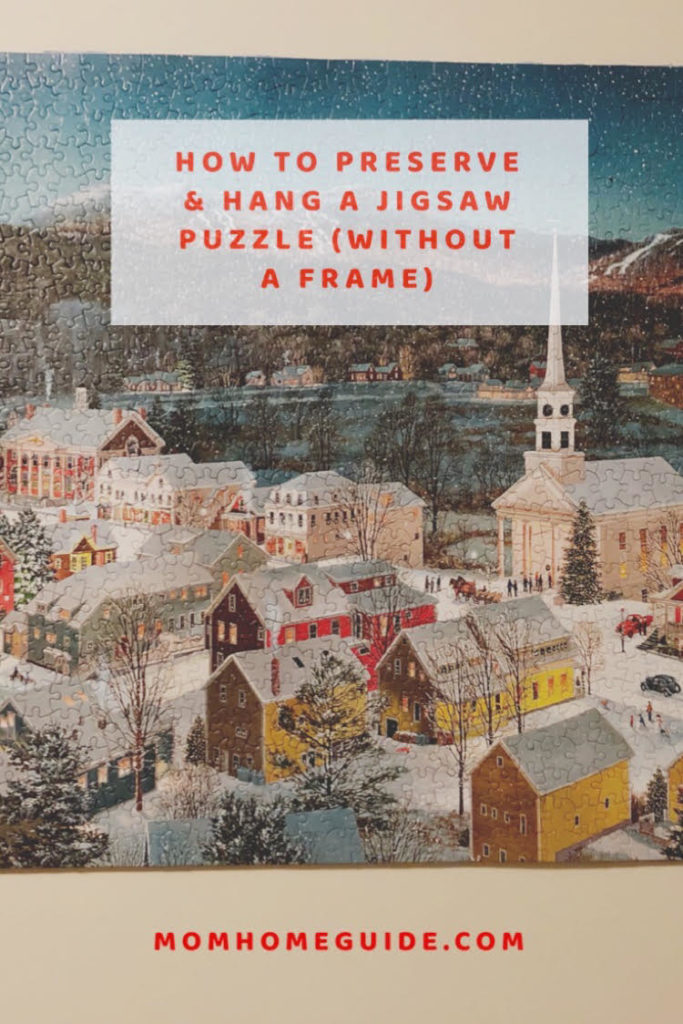 You Might Also Like