This post contains affiliate links and I will be compensated if you make a purchase after clicking on my links.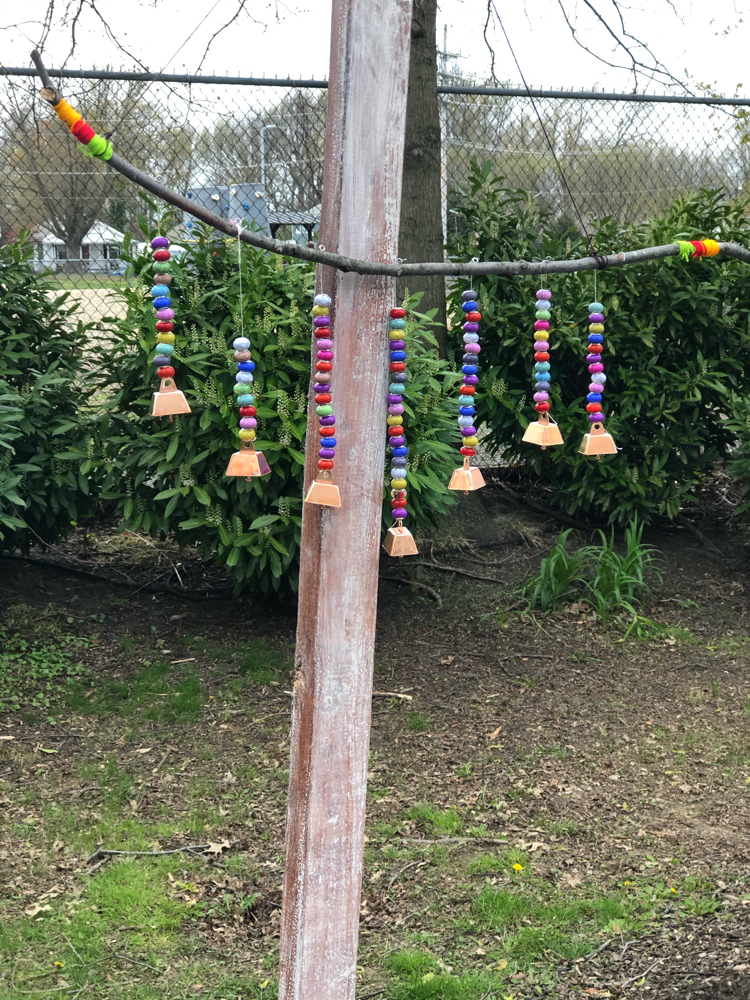 With my family spending mostly at home these days, we have been enjoying more time in our backyard. I have been working to make the space more enjoyable for us. I recently put together an easy DIY beaded wind chimes craft that almost anyone can put together with supplies from her craft stash! I'm sharing my DIY beaded wind chimes tutorial as part of today's Pinterest Challenge Blog Hop.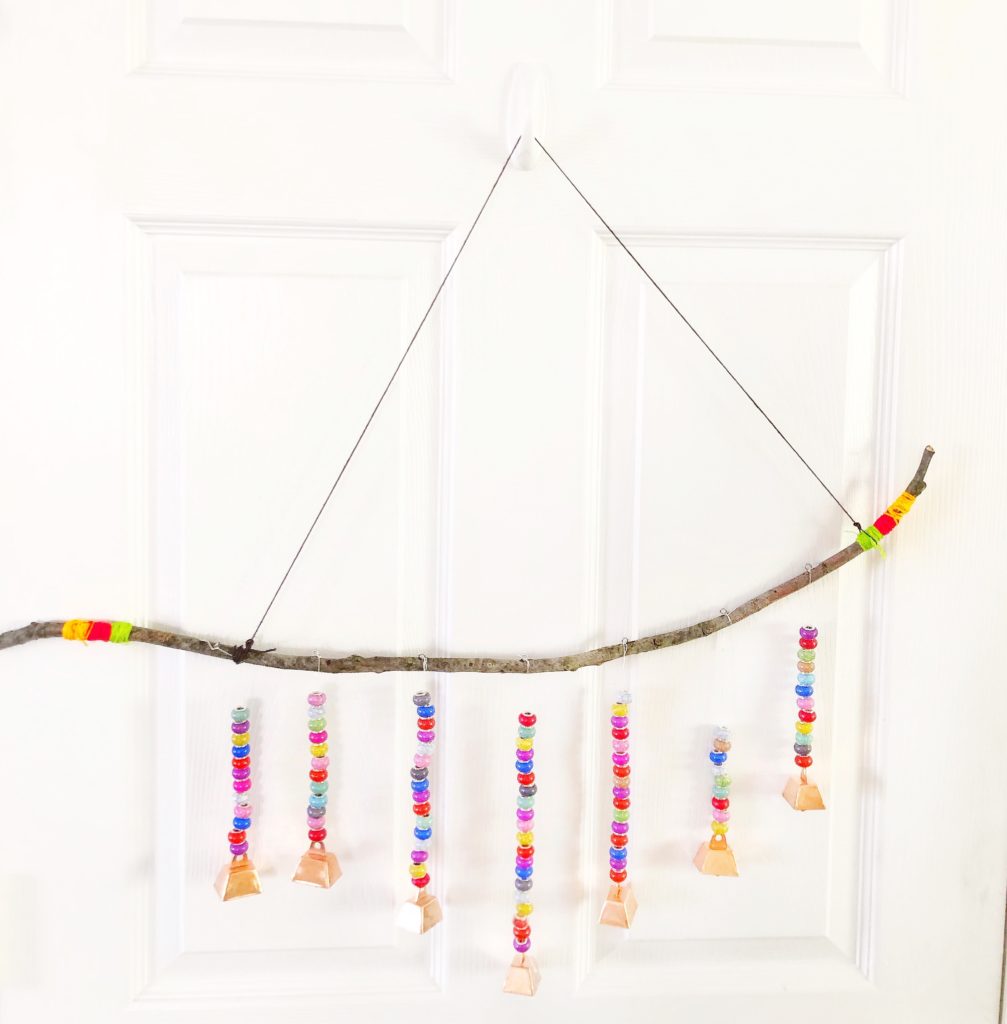 The purpose of the Pinterest Challenge is to motivate all the participants (and you too) to not just pin, but to make it happen! This month's challenge is about Mother's Day or projects geared towards the women in our lives.
TO JOIN NEXT MONTH'S #PINTERESTCHALLENGE, CLICK HERE TO SIGN-UP.May Pinterest Challenge
My project was inspired by this beaded wind chimes craft that I pinned on Pinterest.
I was also inspired by this beaded wind chime craft by Garden Therapy and these DIY beaded wind chimes by Crafts by Courtney.
For more Pinterest inspired projects from this month's Pinterest Challenge hosts, check out the links below.

My Pinterventures • Across the Boulevard
Cookies Coffee and Crafts • Farm Girl Reformed • Slices of Life
Decorate and More with Tip • Purple Hues and Me
Life Beyond Kitchen • Modern on Monticello • EyeLoveKnots
Create with Cynthia • This Autoimmune Life • Kippi at Home
Mom Home Guide • Stone Cottage Adventures • Teadoddles
Our Good Life • White Arrows Home

Scroll to the bottom of this post to see what the other hosts have created!
DIY Beaded Wind Chimes Craft
Supplies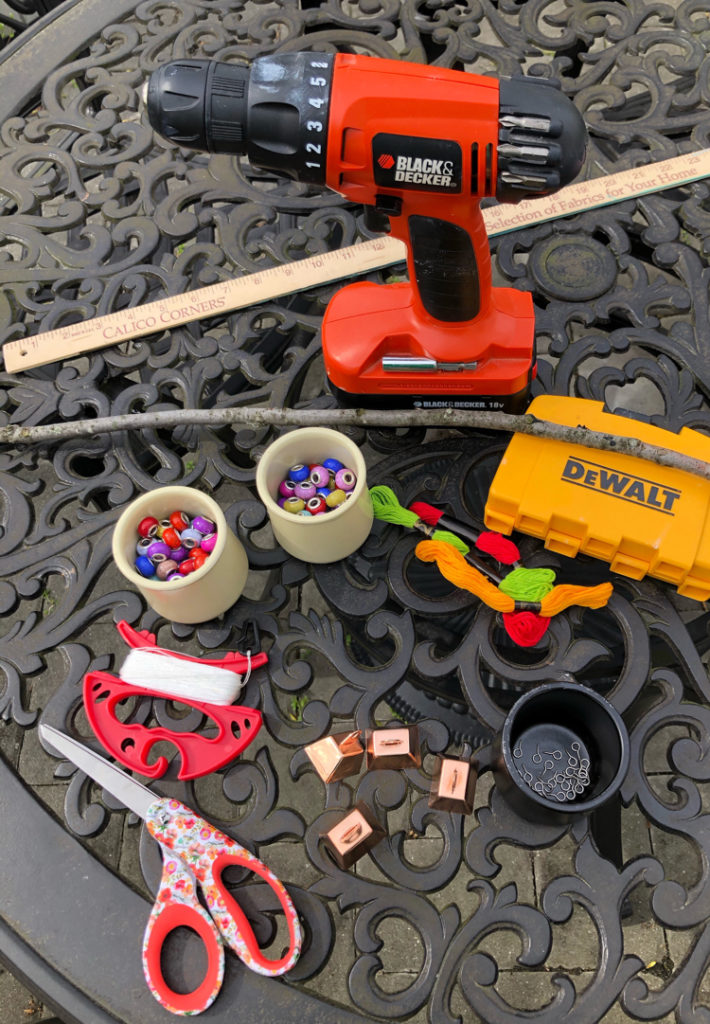 Twig or piece of driftwood
Large Hole Acrylic Beads
(I used 100 beads)
Nylon thread or twine (I used a Kite Line
from a kite we no longer own)
Hemp Cord
or Twine
(I used hemp cord)
7 Mini Copper Cow Bells
7 Stainless Steel Screw Eye Rings
Cordless Drill
Scissors
I started out with a twig that I picked up in my backyard. The other supplies I used were heavy acrylic beads, something to string the beads on (I used an old kite line I found in my family's basement), some embroidery threat (also found in basement), mini eye hooks, a ruler or yard stick, hemp cord, scissors and a cordless drill.
These are the simple steps to make this DIY wine chime/garden decor:
1- Measure where to put your eye hooks. I used 7 hooks and spaced them 3 inches apart.
2 – Mark where you want to drill your holes.
3- Drill a small hole for each eye hook. I really only started a hole in the twig so it would be easy to screw in the eye hooks.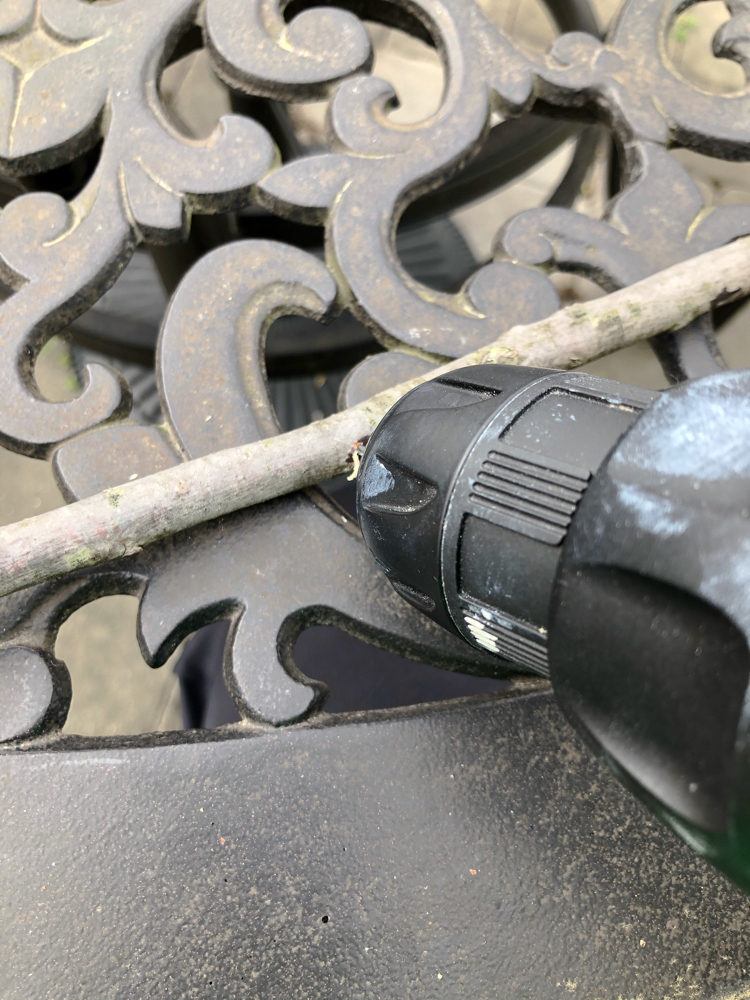 4 – Twist in the eye hook by hand. (Ideally, the hooks should go on the bottom of the twig. I accidentally hung my wind chime with them on the top, but it still works. lol)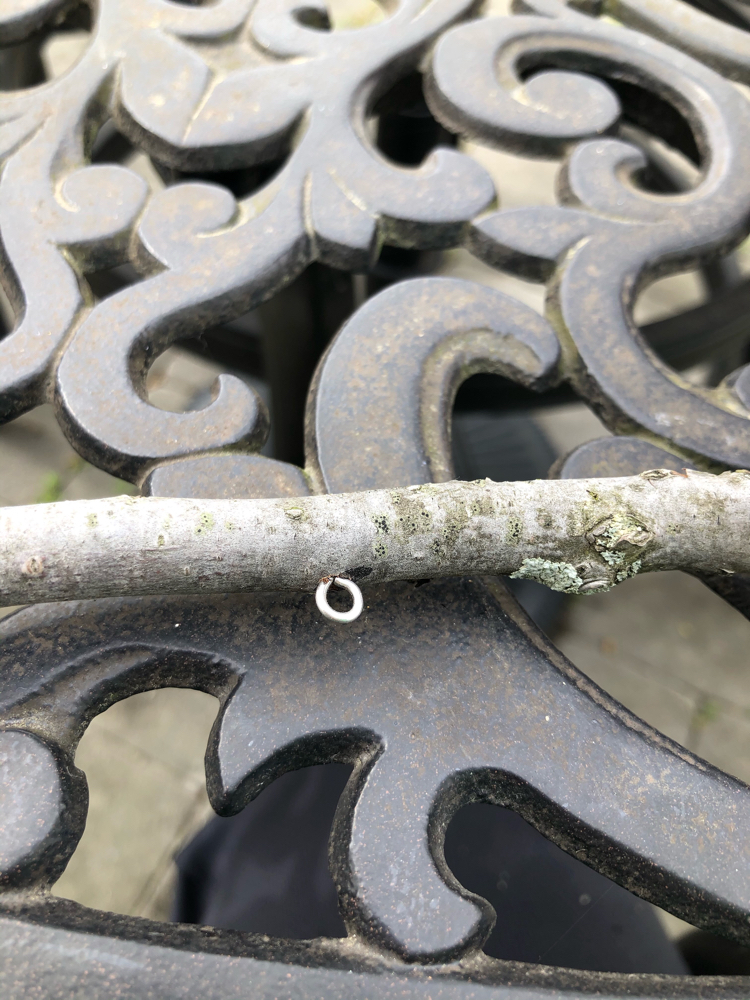 5- Cut 7 lengths of kite line (or whatever you will be using to string your beads). Make the length of each line about 3-4 inches longer than you need to hold the beads. (You can trim the string later, after you tie them onto the twig.)
6- Tie a mini cow bell onto the end of each line.
7- String your beads. For my DIY wind catcher, I made: 1 length of string with 20 beads (which I put in the center), 2 lengths of string with 16 beads (which I put on either side of the center), and 4 lengths of string with 12 beads each. This uses exactly 100 beads — my daughters figured this out for me!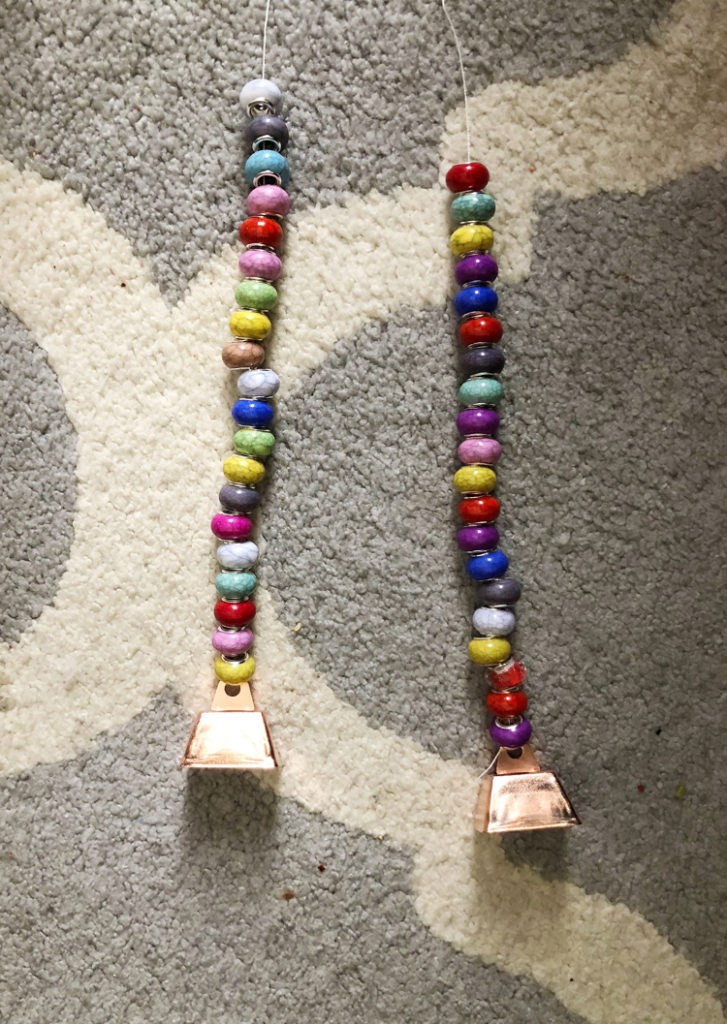 8- Tie your beaded lengths of string onto the eye hooks. (I double knotted them to make sure they are secure.)
9- Tie some colored embroidery thread onto the ends of the twig for extra color.
10- Tie a long piece of hemp cord or twine to either side of the twig to make a loop for hanging. Now you just need to find a place to hang your new DIY wind chime / DIY garden decor!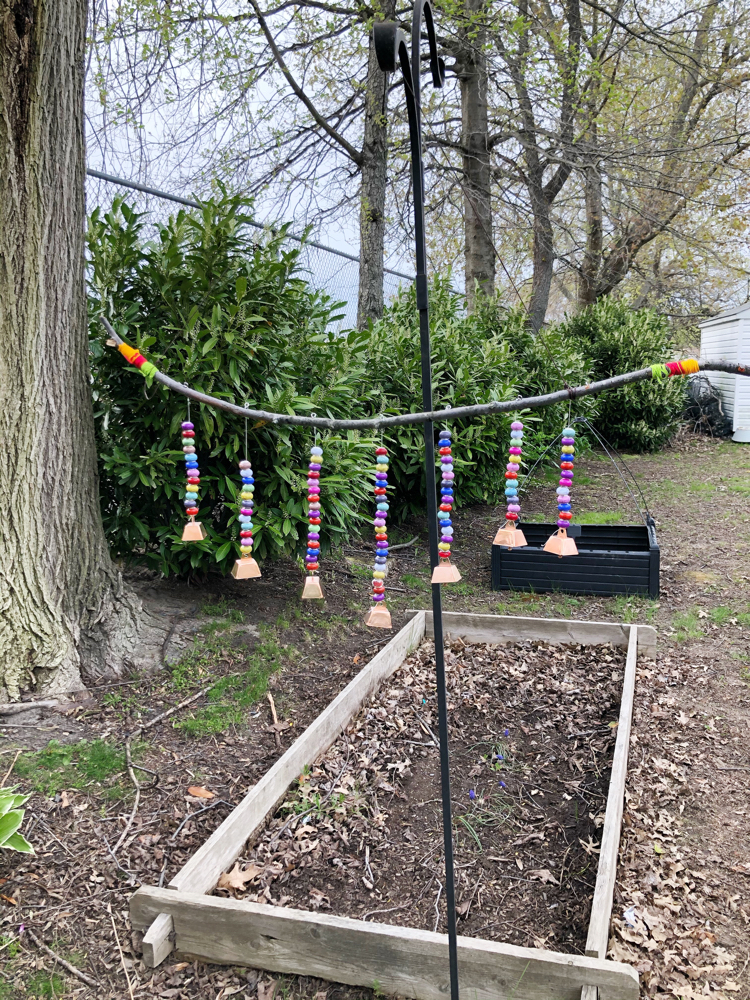 I originally hung my new DIY beaded wind chimes in one area of my yard. But then I decided to hang it on one of the DIY string light planter posts on my patio. It's nice because I can see the DIY beaded wind chimes when I'm working on my computer in my family room.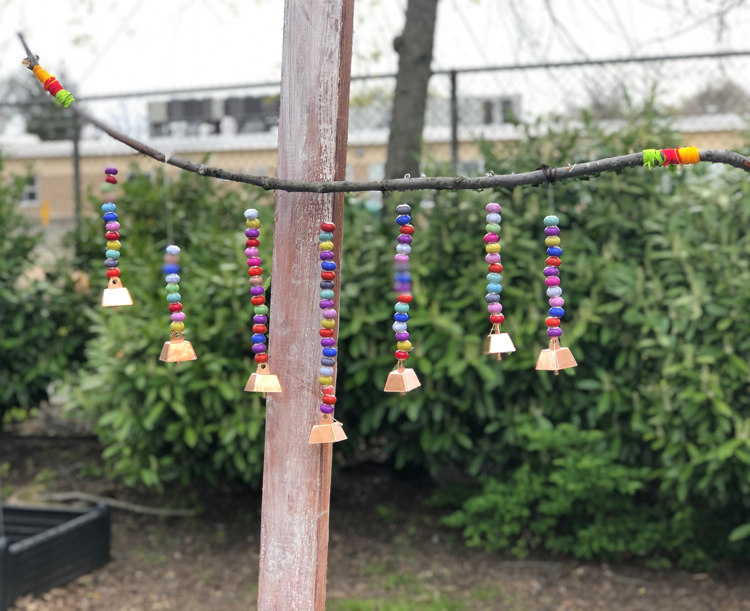 Pin this project in for later!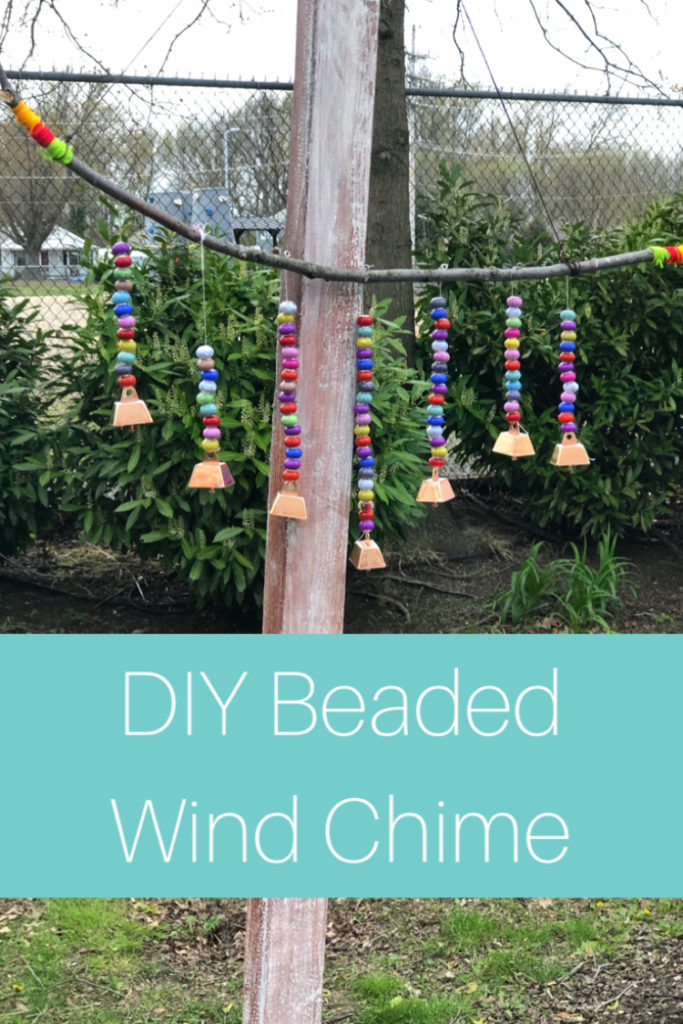 You Might Also Like:
How to Hang and Save a Jigsaw Puzzle (with no Frame)
Easy Hanging Towels (Two Ways)