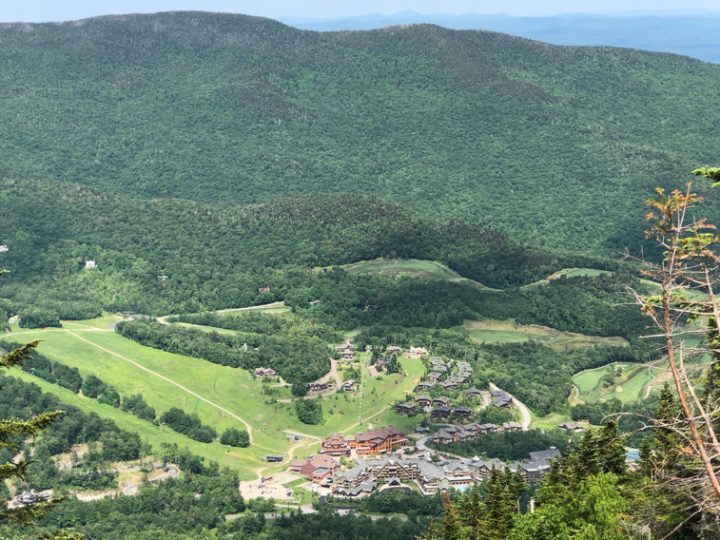 Last week I shared the second leg of my family's road trip from New Jersey to Vermont. (I shared about our Stowe, Vt., hotel, The Lodge at Spruce Peak, and our day checking out sights like the Beb & Jerry;s factory.) My family had driven up through New York State and stayed in Saratoga Springs, N.Y., one night to break up the drive and visited Burlington, Vt., before heading to Stowe.
We woke up to a beautiful sunny morning our second full day in Stowe. I was happy since our first full day in Stowe was rainy. (That day we did the Ben & Jerry's tour and went shopping). My family and I decided to head to the village of Stowe, a cute village town. We found Stowe to be quite dog friendly — our Shih Tzu was welcomed into all the shops, and several shopkeepers even gave him treats.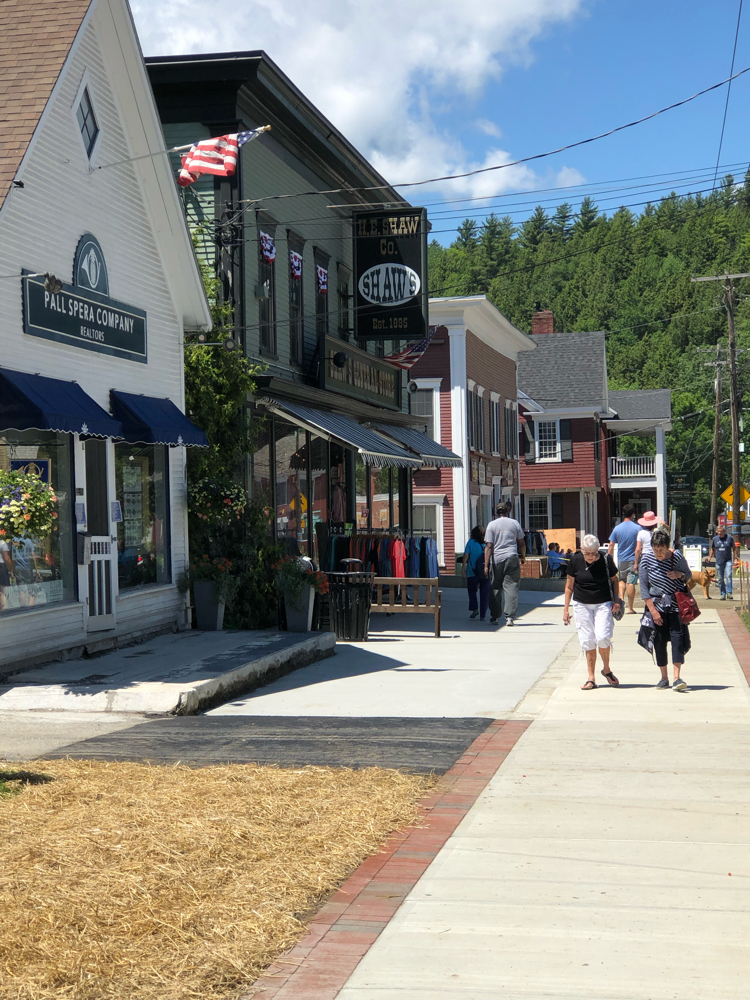 In one craft shop, my sweet husband bought me a beautiful yellow square of stained glass to hang in our living room bay window. (My square is similar to the green squares of glass in the photo below in the lower left window panel.) I like collecting pretty handcrafted glass items. My husband often buys me new glass art on our vacations! (The tradition started with a pretty glass paperweight he bought me on our honeymoon.)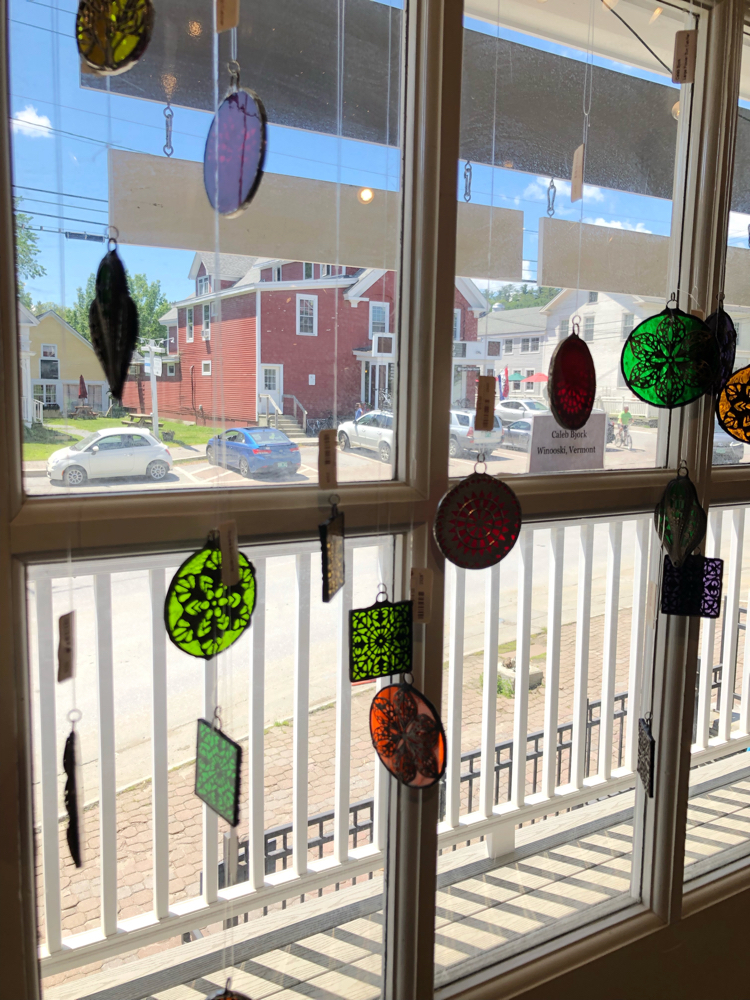 After our visit to the village of Stowe, my family and I decided to take our car up the auto toll road in Stowe.
The curvy, mostly unpaved road winds up to the summit ridge of Mt. Mansfield. Along the road, and especially at the top of the road, you can get views of the Adirondack Mountains, the valley below and far off Lake Champlain.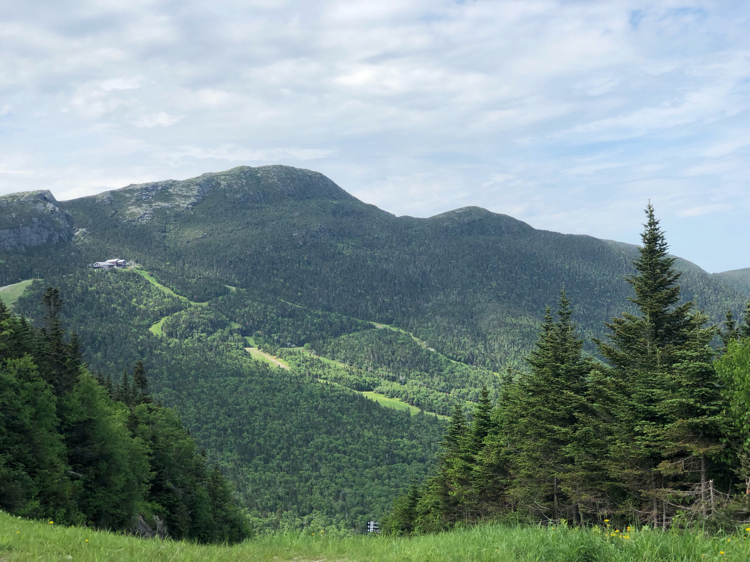 The road is narrow at some points (which means taking care when a car approaches from the opposite direction), so luckily my husband drove!
The below is a photo of my family's Shih Tzu at a lofty 3,602 feet. I think he liked being on top of the mountain!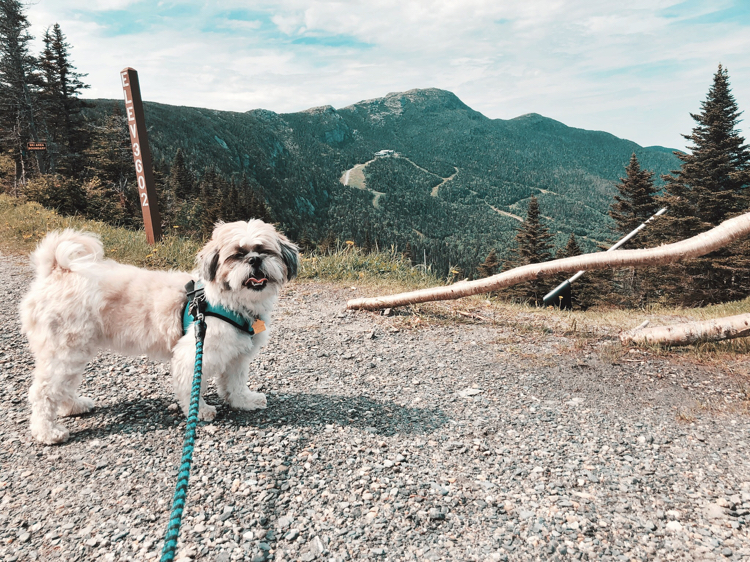 At the top of the auto toll road, my family and I took a short hike through the woods to reach a ridge or summit with even more spectacular views. I love this photo I snapped of our puppy's paw prints on some wooden planks we crossed on our hike!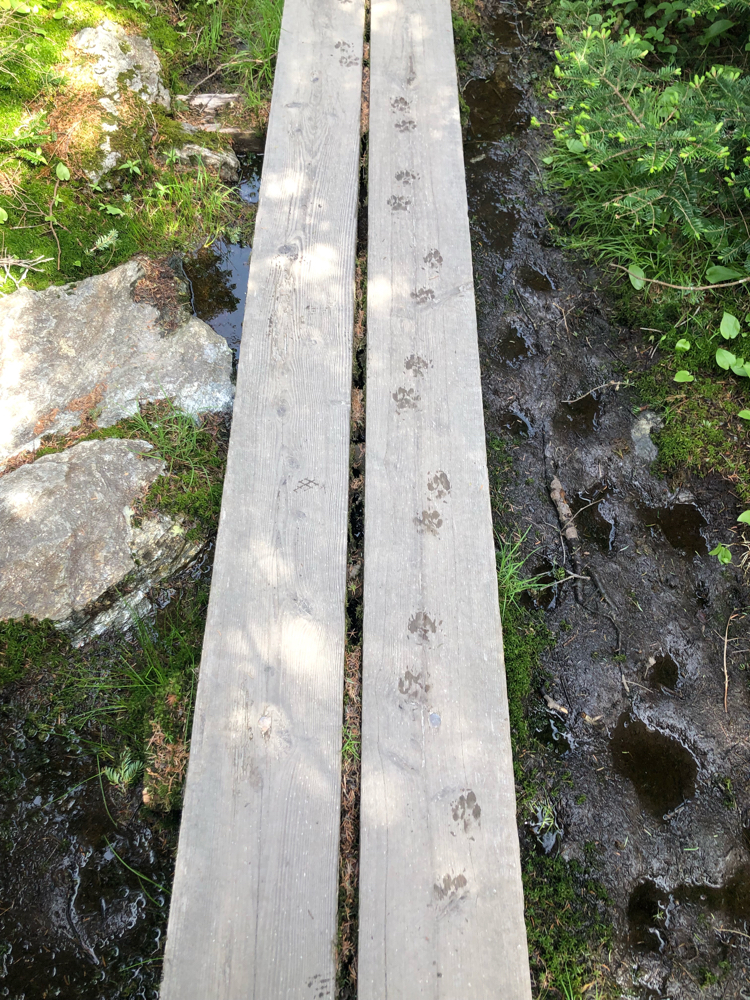 I adored the Adirondack mountain views so much from Stowe, Vt. could have stayed on top of the mountain all day!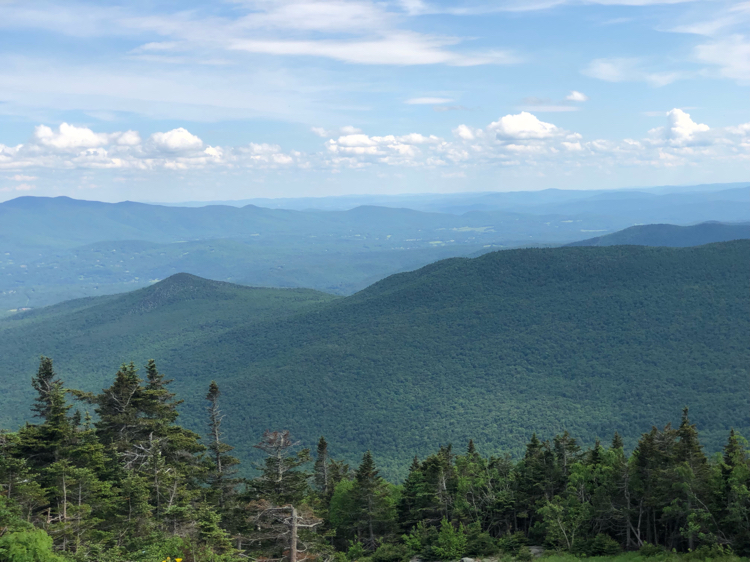 Check back here on the blog later for more on my family's beautiful trip to Vermont!