Thanks to StoveShelf for providing me with their product for this review. This post contains Amazon affiliate links, at no cost to you.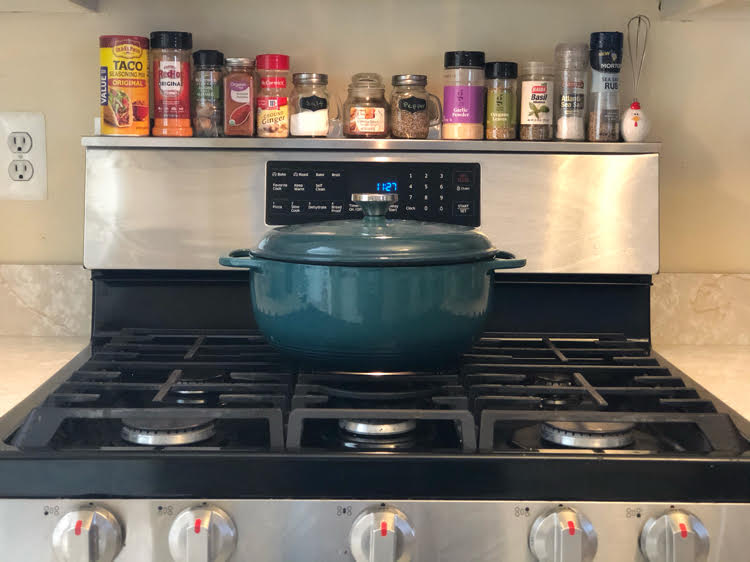 Happy Friday, everyone! Welcome to Friday Finds! On Fridays I like to share products that I've tried and love. My newest find is the StoveShelf Magnetic Shelf for Kitchen Stoves ($39.99 on Amazon). This find has helped me to finally find a way to corral and organize all my spices!
My family and I like flavorful foods. That means that I have quite a spice collection! I have some of my spices organized in magnetic spice tins on my refrigerator. But those tins, while helpful, aren't good at corralling all the spices that I like to keep by the stove. My counter was getting quite cluttered. I knew that when I saw the StoveShelf that it would be a great help in clearing off my counters!
Above the Range Storage
Adding the StoveShelf Magnetic Shelf to my range couldn't be easier. Once I got the StoveShelf out of the box, all I had to do was place the shelf on top of my stove.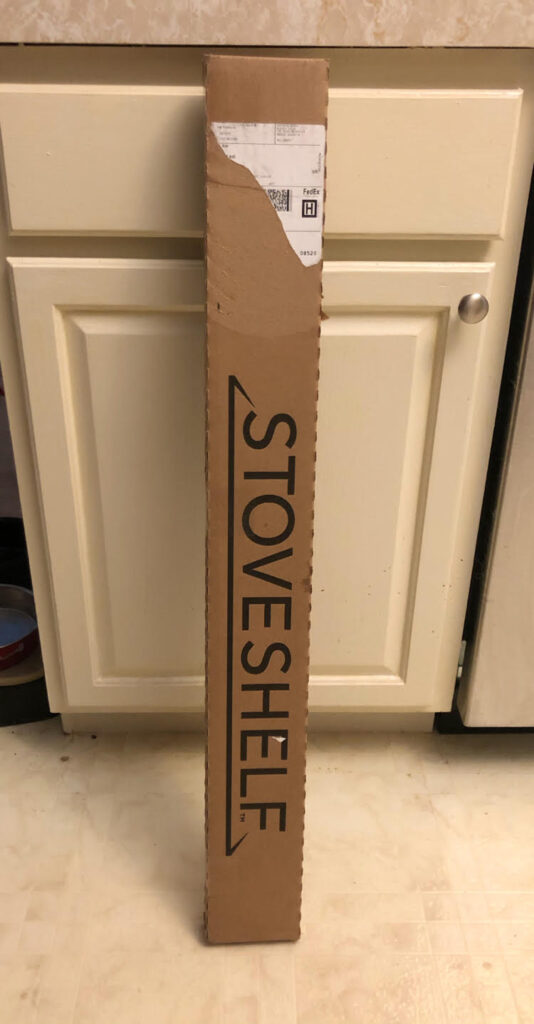 The StoveShelf has two strong magnets on the bottom on the shelf that make it adhere firmly to the top of just about any range.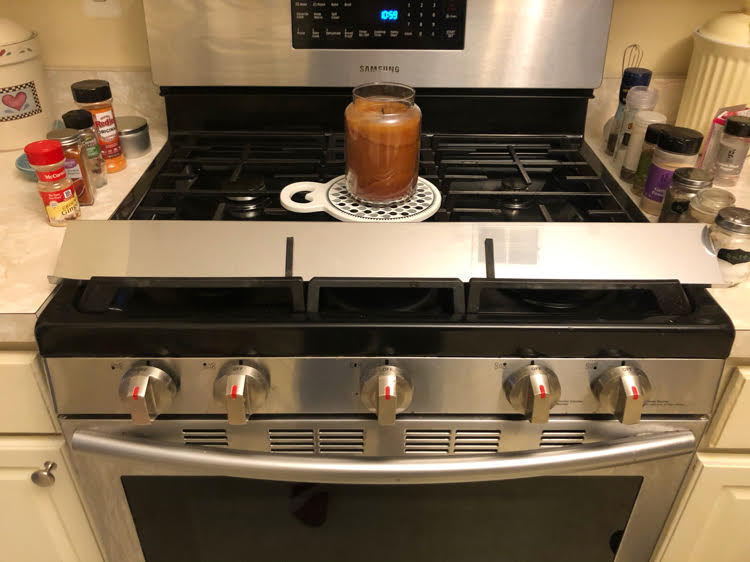 To install my StoveShelf, all I did was take it out of the box, center it on the top of my range and it was done! The two magnets on the bottom keep my StoveShelf securely attached to the top of my range.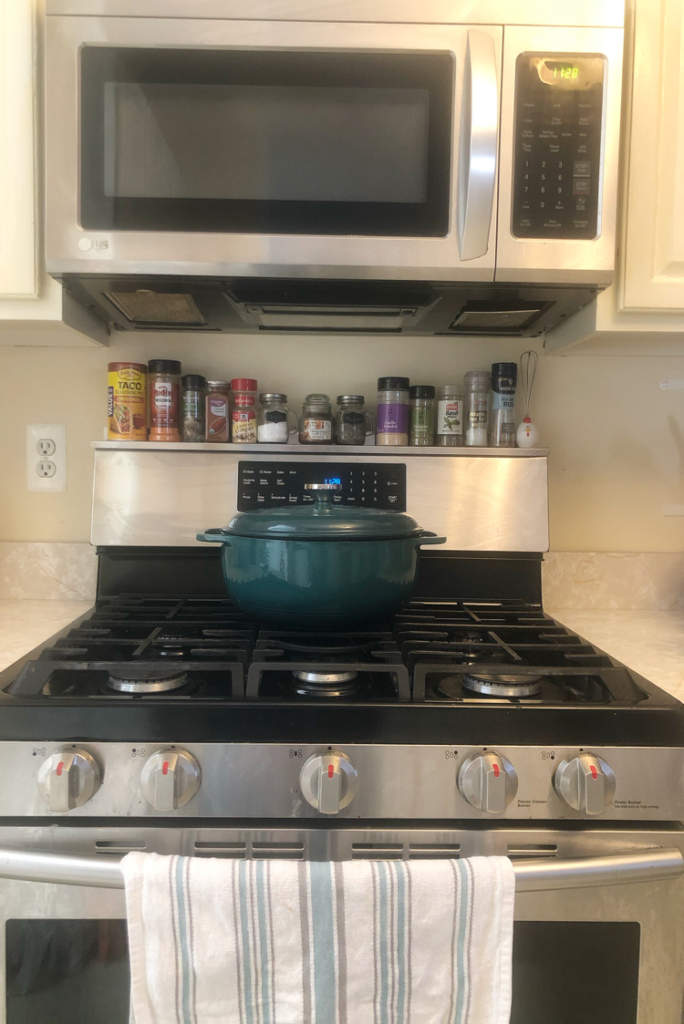 StoveShelf comes in three different sizes: 20″, 24″ and 30″, so it can fit various stove sizes. (I have the 30″ StoveShelf.) It comes in power coated white and powder coated black, too.
I was able to put 12 full bottles of spices, plus two extra items, on top of my new stainless steel magnetic StoveShelf. That's a lot of things to get off my counters!
My new StoveShelf is a great organizational tool for my kitchen! I've found that since I got my new Stoveshelf, it's easier to get to the spices I need during cooking, too. My most-used spices, are within an arm's reach of my stove.
If you think the StoveShelf Magnetic Shelf would be a good fit for your kitchen, check it out on Amazon.
Pin This Project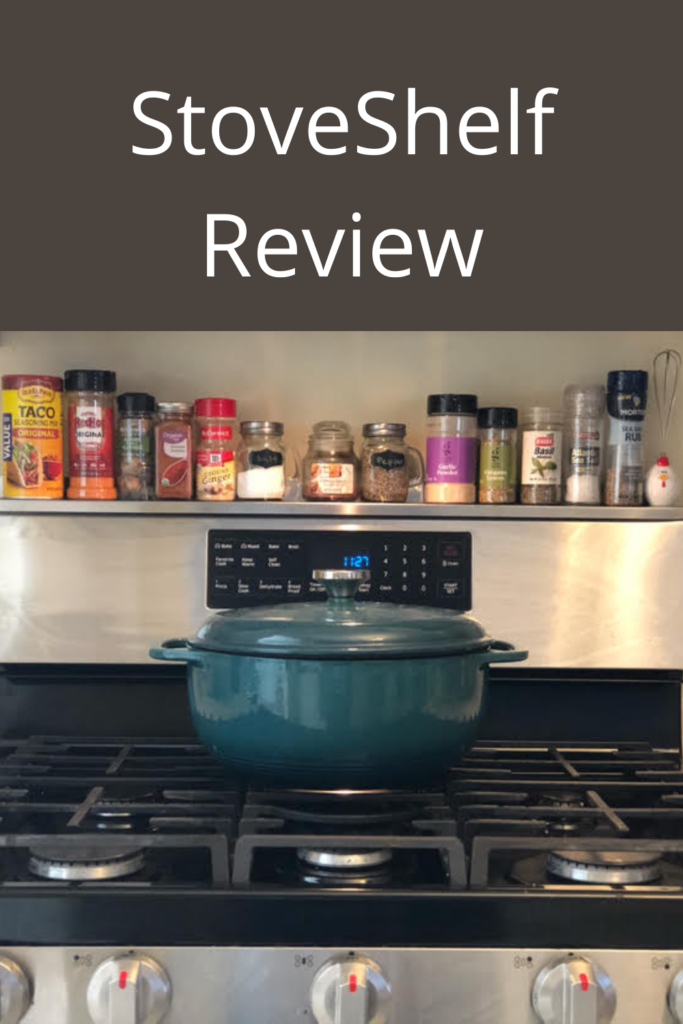 You Might Also Like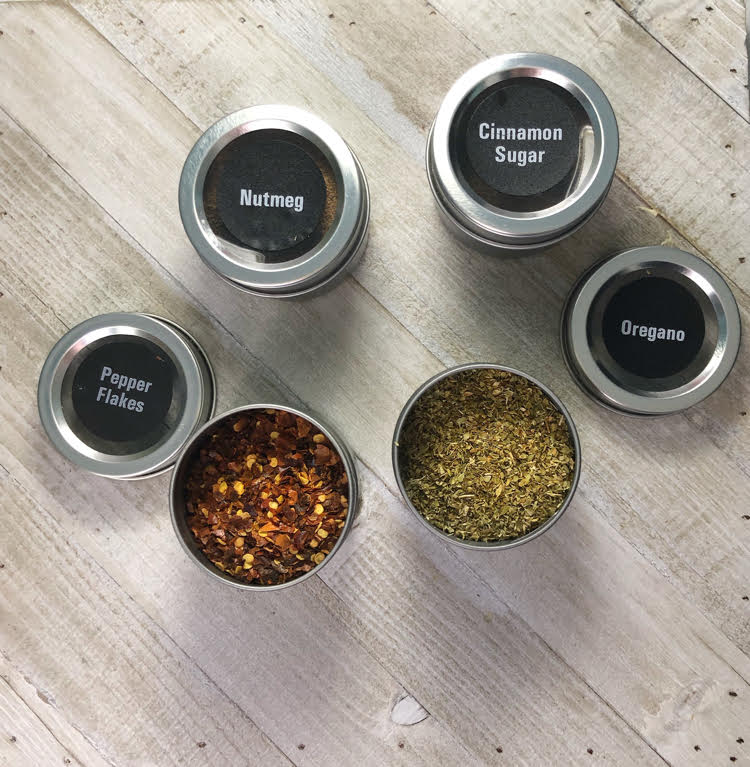 New D5 All-Clad Pots & Pans and Cabinet Organizer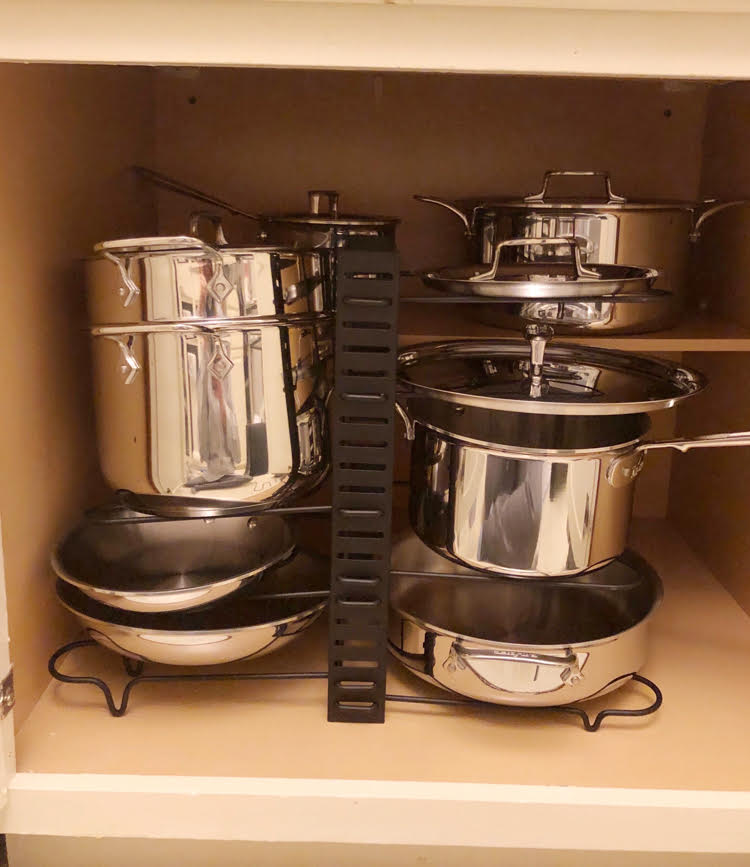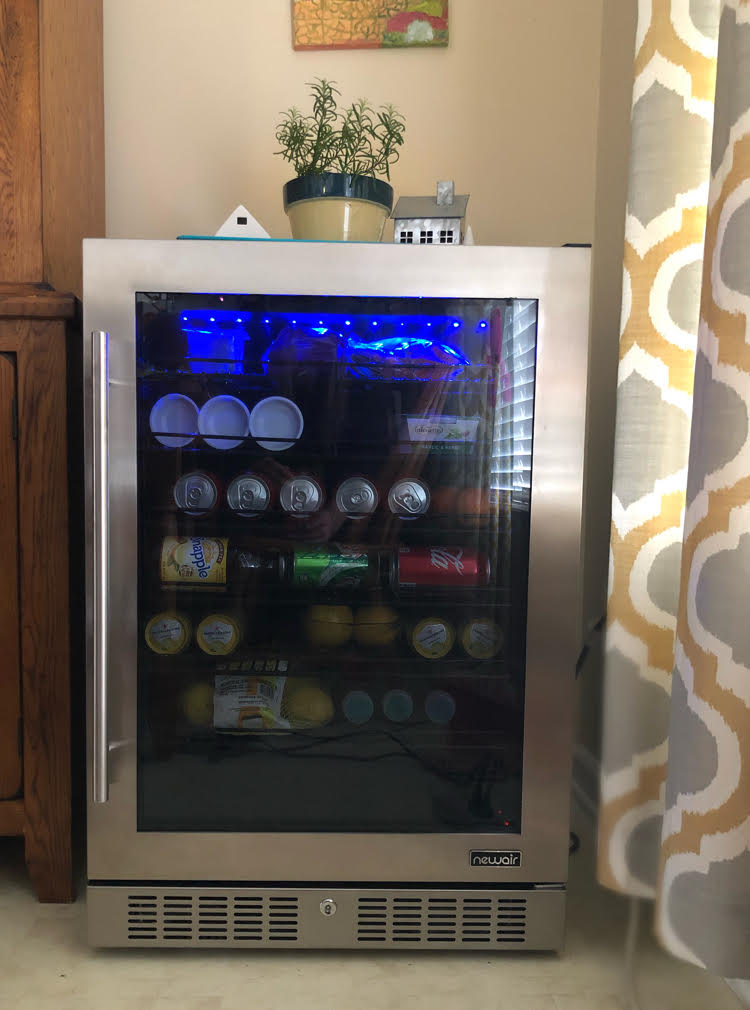 The Best Way to Paint Kitchen Cabinets