Thanks to NewAir for providing me with the NewAir Whole Room Heater, Whisper Quiet, reviewed in this post. @newairusa #newairusa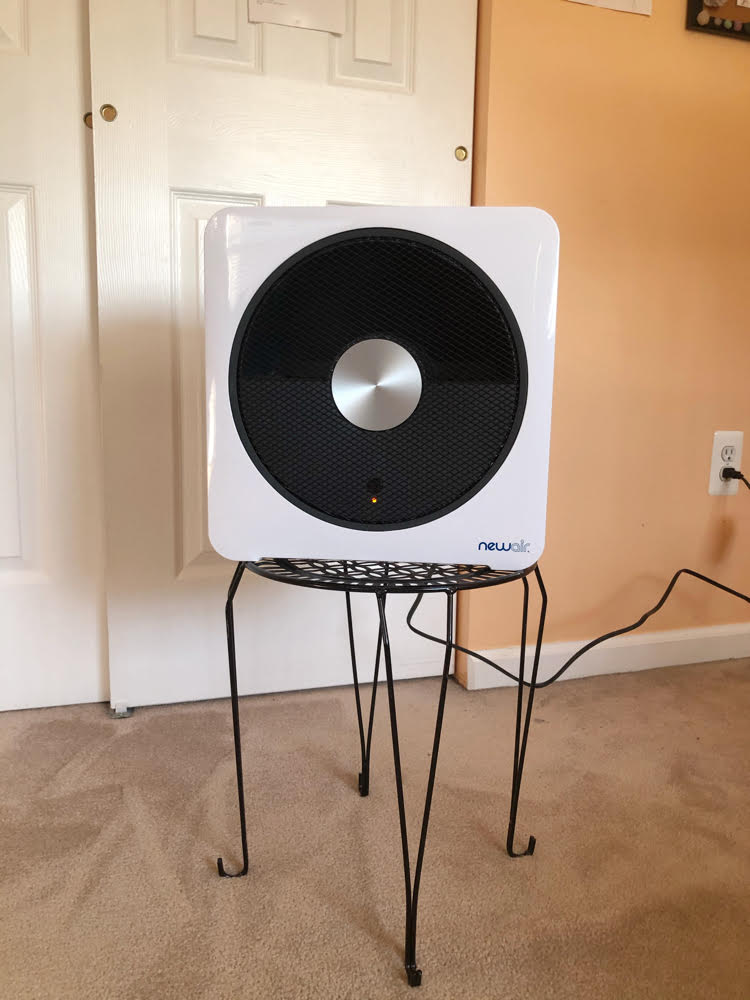 My daughter has the coldest room in the house. The room juts out from the back of our home and has multiple exterior walls. So it gets quite chilly! I got her an extra comforter this year to help keep her warm at night. But now that she spends most of her days in her room for remote schooling (our school system is all remote currently), she needs more than just a comforter! So I did some research on how to best warm a room this winter. Luckily, the folks at NewAir stepped in to the rescue with their Whole Room Heater, Whisper Quiet. Read on for more about the heater and how to get a discount code to save on your own heater! This whole room heater really is best at heating up a cold room.
I am sharing my review of the NewAir Whole Room Heater, Whisper Quiet as part of my regular Friday Finds column. (Check out my previous Friday Finds column -on my new Nearly Natural Christmas tree.) On Fridays, I share reviews of products I've tried and love.
My daughter's Whole Room Heater, Whisper Quiet from NewAir has 1500 watts of heating power and two speeds to warm up to 250 square feet – so it can quickly and easily heat up my daughter's medium-sized bedroom.
Warm a Room This Winter
I love NewAir's products – last year, my family and I added a NewAir Premium Dual Zone 9 Bottle and 48 Can Wine/Beverage Fridge to my kitchen. I think the NewAir wine fridge is my family's favorite appliance, and I like it's modern look! (The modern wine fridge has a glass front and there's interior blue lighting that can be turned on.) So I knew that the Whole Room Heater, Whisper Quiet from NewAir would be a good choice. My NewAir whole room heater also has a clean, modern look like our NewAir Wine/Beverage Fridge.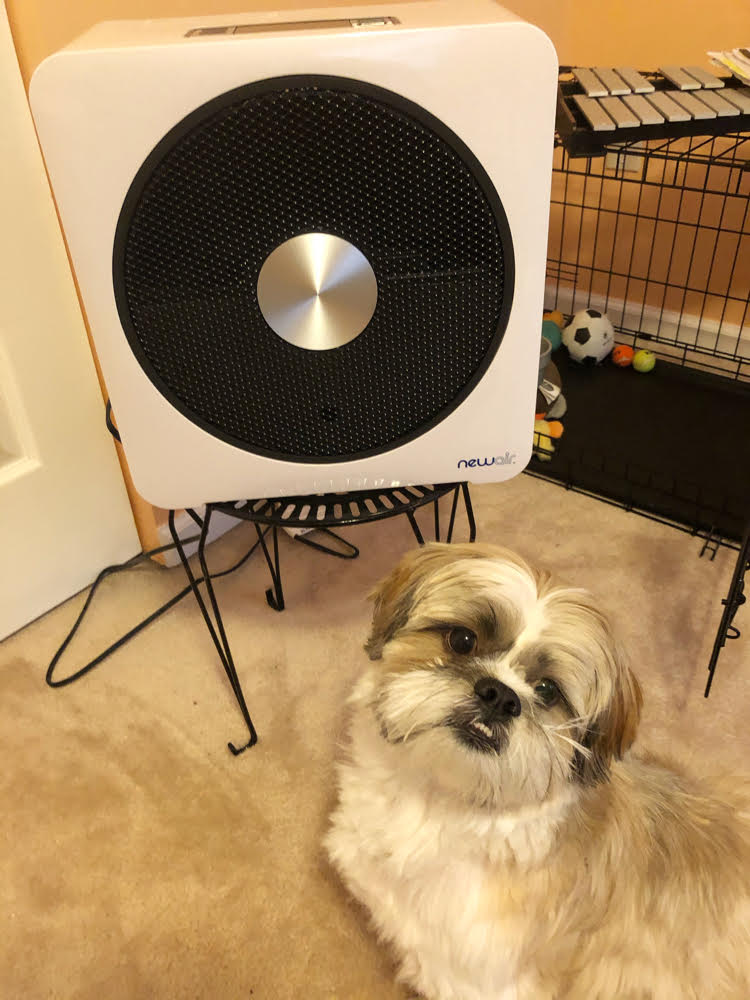 The NewAir whole room heater is super light (which makes it portable and easy to move from room to room), and has an automatic tip-over kill switch so it will turn off if knocked over. It also has two built-in defenses against overheating. I love that the heater has safety precautions. This NewAir whole room heater comes in both white and black. (We chose the white.)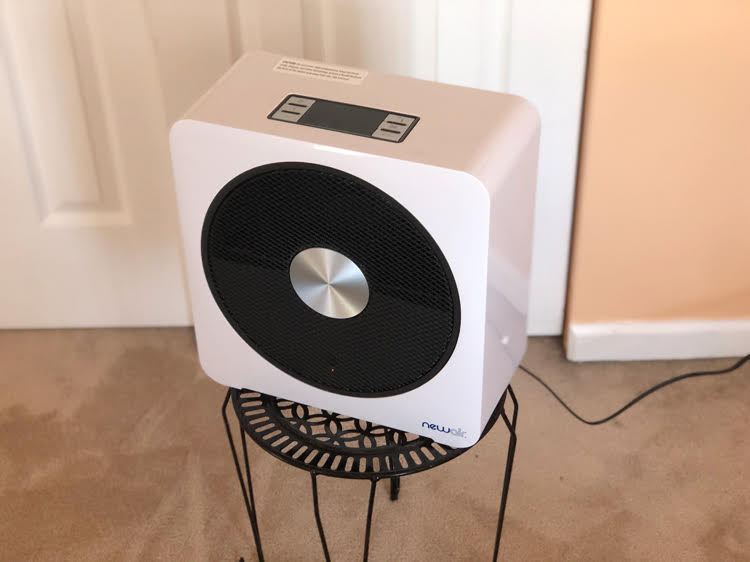 I love that our NewAir heater has a remote and a timer to make the heater super convenient and easy to use.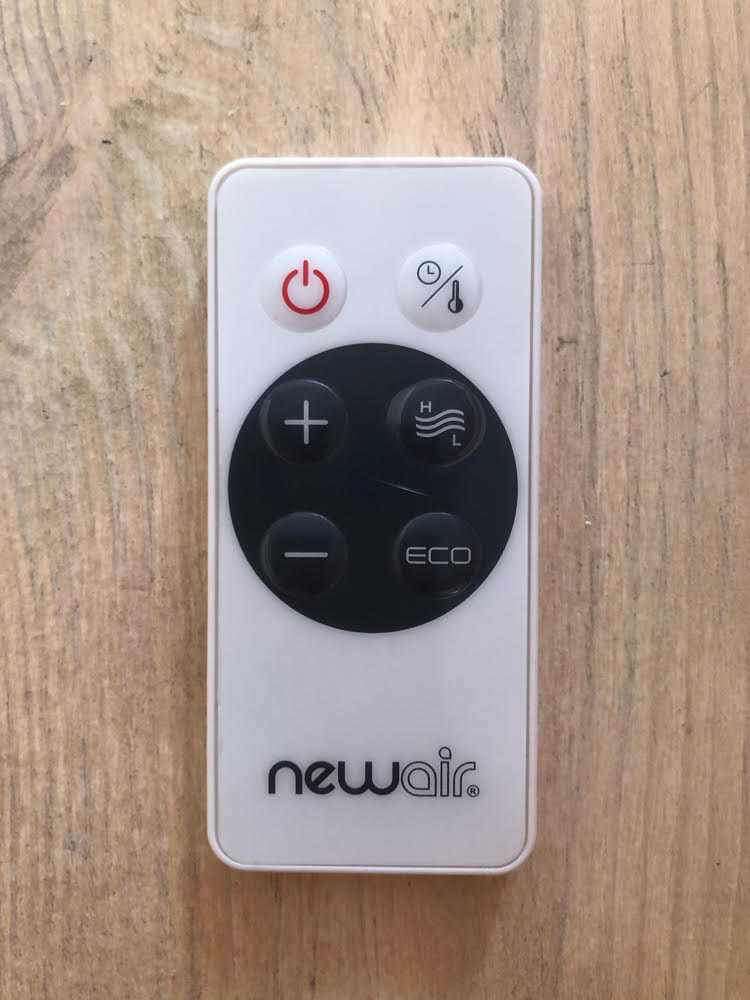 The controls on the remote and on the heater's main control pad are quite simple to understand and use.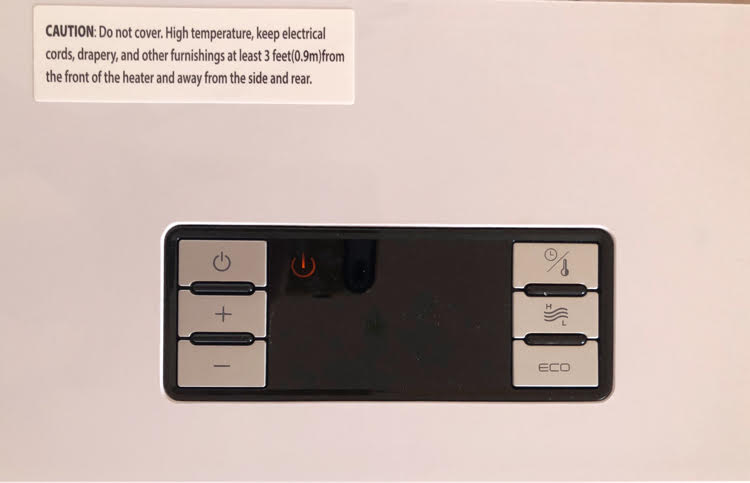 I also like that the heating element is totally enclosed – especially since the unit is in the room where both my daughter and our pup sleeps. (That means I don't need to worry as much about my daughter or puppy touching the heater while in use, since the heating element itself can't be touched.)
The heater won't disturb my daughter while she's in remote class or is doing homework, since the heater stays under 45 decibels when running and is super quiet!
These are some of the specifications for my family's new space heater. (Check out the Whole Room Heater, Whisper Quiet product page for more specifications):
Model: Quietheat15
Product Type: Ceramic Space Heater
Product Dimensions: 6.80″D x 13.70″W x 13.75″H
Product Weight: 8.51 lbs.
Product Color: White
Type: Space Heater, Electric Heater
Fuel Type: Electric
Coverage Area: 250 square feet
NewAir Whole Room Heater Discount Heater
Looking to warm up a room this winter? The folks at NewAir have given me a promotion code to give a 10% discount off a Whole Room Heater, Whisper Quiet to Mom Home Guide's readers! Just go to the product page on NewAir's website and add the heater in the color of your choice to your cart. When checking out, use the promotion code / coupon code MOMHOME to get your discount. Happy holidays!
You Might Also Like