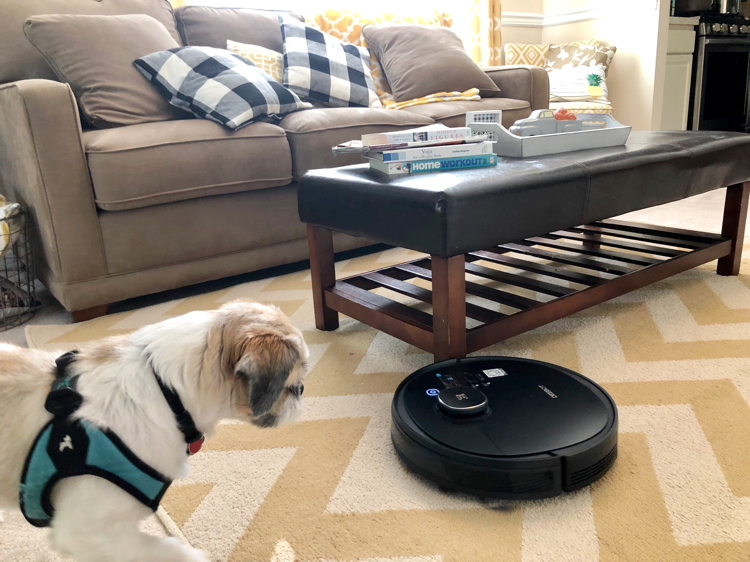 For today's Friday Finds, I am sharing about my Ecovacs Deebot Ozmo robotic vacuum, a handy robotic vacuum that's adding more "me" time to each day! Ecovacs has a line of Deebot Ozmo robotic vacuums — mine is the 950. On Fridays I like to share products that I've used and love.
My home has wall to wall carpeting in every room except the kitchen, laundry room and bathrooms. That is a lot of carpeting! That means I have to spend lots of time vacuuming — at least, I used to! Now that I have the ECOVACS DEEBOT OZMO 950 2-in-1 Robot Vacuum Cleaner & Mop
 I can enjoy some "me time" while my new robotic vacuum does all the work for me!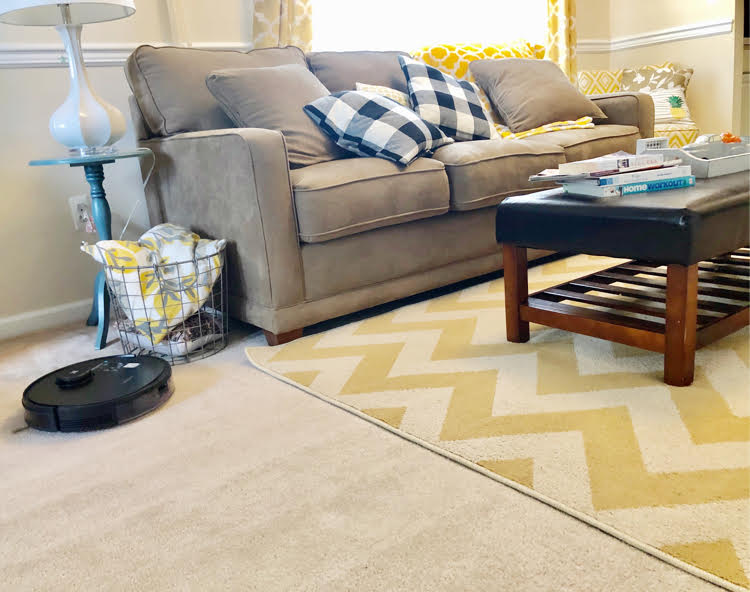 My new robotic vacuum does double duty cleaning for me — it doesn't just vacuum, it mops the hard surface flooring in my home, too! So now I don't have to personally vacuum — or mop!
I can easily start, pause and end a cleaning session right from the Ecovacas app on my phone. I like to start the vacuum in the morning while I'm eating my breakfast. I can catch up on emails and get some work done while the vacuum tackles cleaning the first floor of my home for me. The vacuum doesn't even disturb my puppy during his morning nap!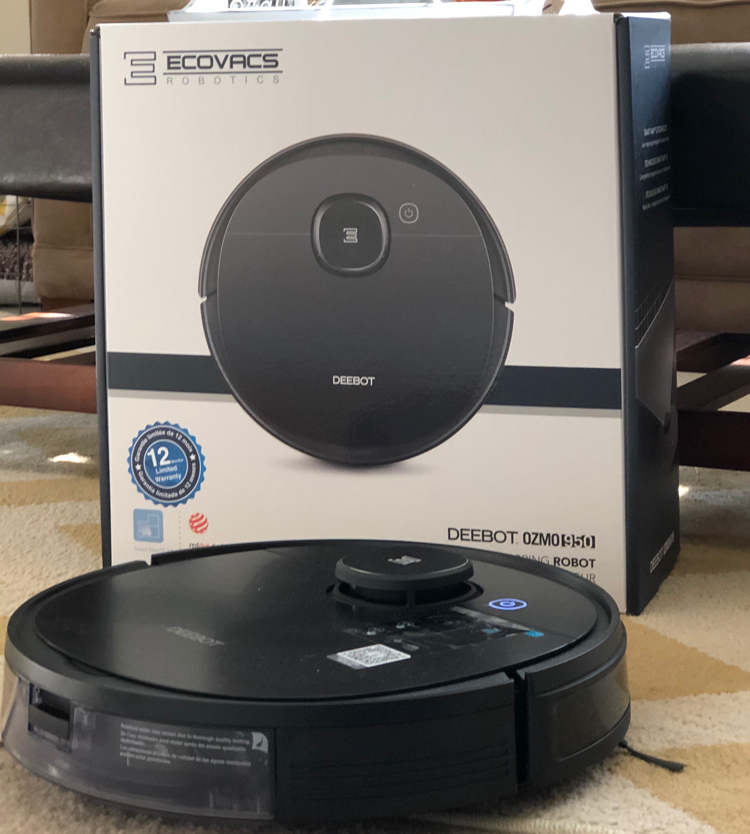 My Ecovacs Deebot Ozmo comes with a port where it can charge. I put the port for my vacuum on the floor in an out of the way spot in my home.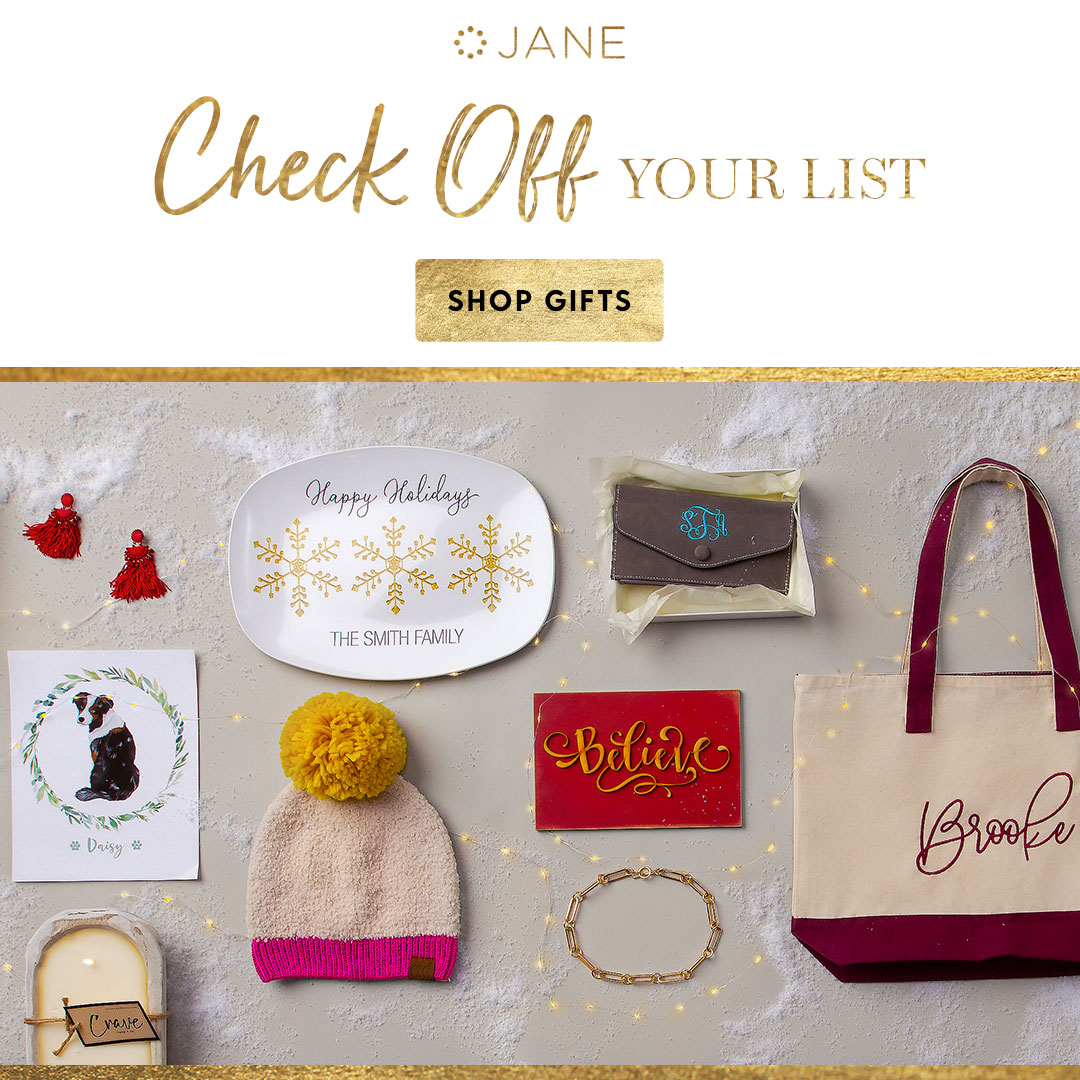 When I want the vacuum to stop cleaning and return to the port to charge, I literally just touch a power icon on my iPhone.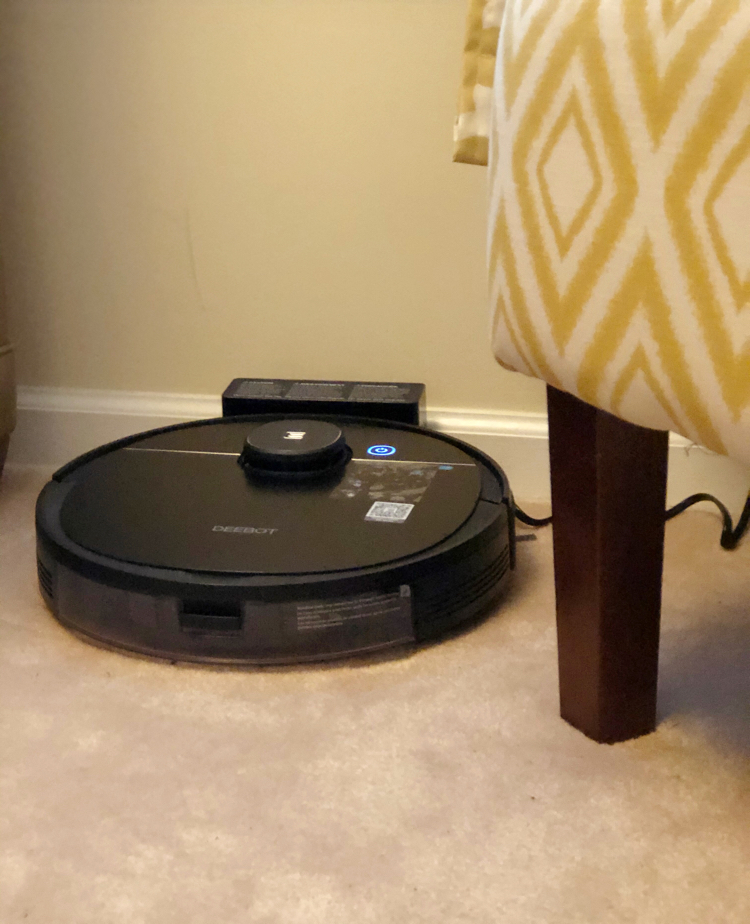 One thing I really love about my Ecovacs Deebot Ozmo robotic vacuum is that it's quieter than my regular push vacuum. My Shih Tzu pup tries to attack my regular push vacuum, but he lets my Ecovacs Deebot Ozmo vacuum do its thing – he even naps while it is running!
Ecovacs Deebot Ozmo 950 Features (Smart Home Compatible)
The Ecovacs Deebot Ozmo 950 has lots of excellent details that help to make it work so well:
Super Thin Design — My Ecovacs Deebot Ozmo 950 easily went under a cabinet that I always have difficulty vacuuming under (until now).
Cordless Hands-Free Vacuuming – this robotic vacuum works on it own and charges at a wall port that's included. (The robotic vacuum returns to the wall port on its own when a cleaning session or done, or when you send it back to the port to recharge.) I'm always amazed at how it finds its own way through my home to the port.
Two-in-One Vacuuming and Mopping with 3 Hours of Run Time
Multi-Floor Mapping and smart home compatibility (works with Google Assistant and Amazon Alexa).
Three hours of run time.
Three levels of suction power.
Last year I received my ECOVACS DEEBOT OZMO 950 2-in-1 Robot Vacuum Cleaner & Mop just before Christmas. It makes a great holiday or Christmas gift!
Friday Finds - Great Products for You & Your Home