Thanks to Nearly Natural for providing me with the slim Christmas tree reviewed in this post. This is a sponsored post.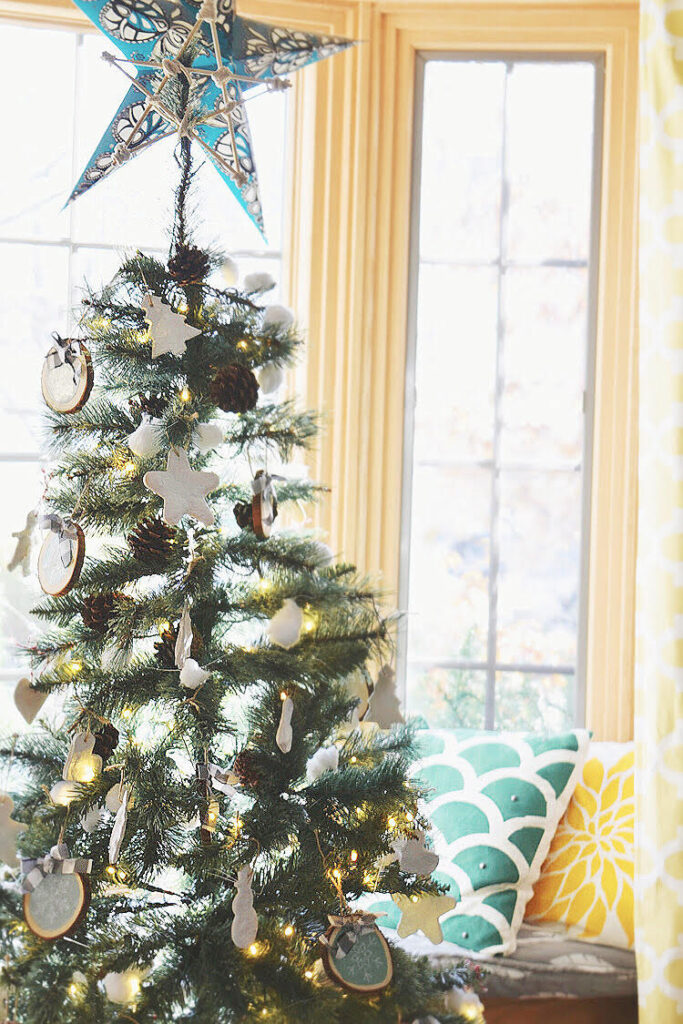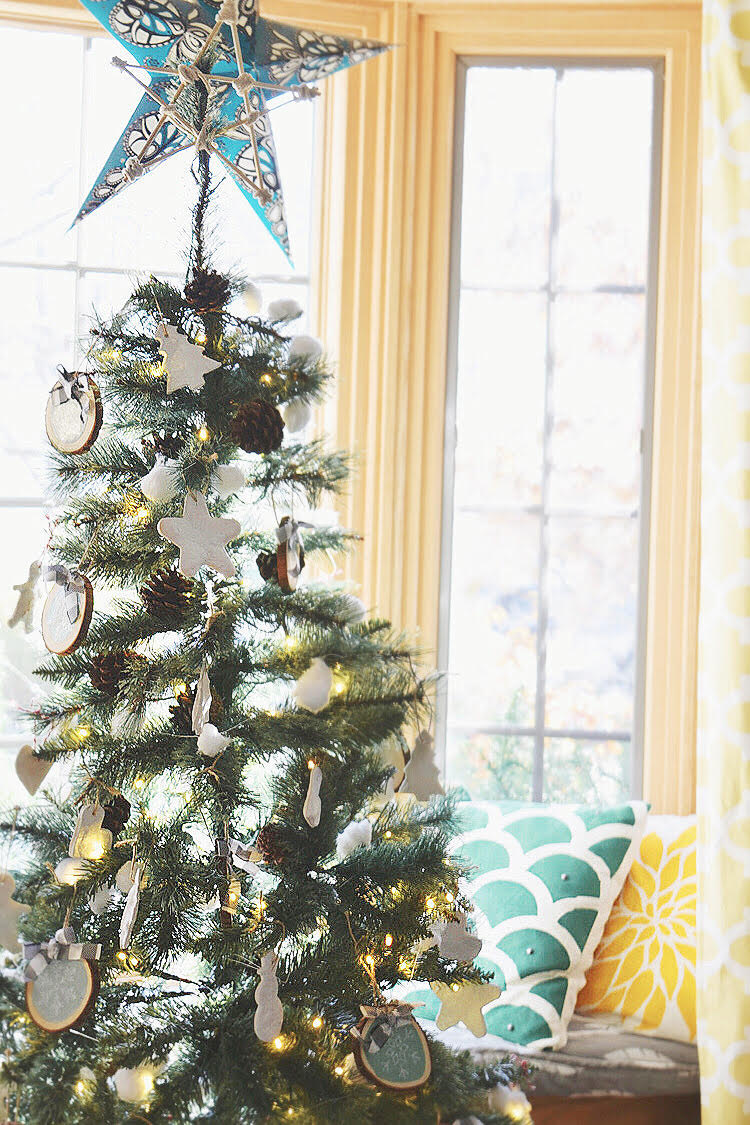 Welcome to Friday Finds! On Fridays, I like to share products I own and love. Today I am sharing my new faux Nearly Natural Christmas Tree
!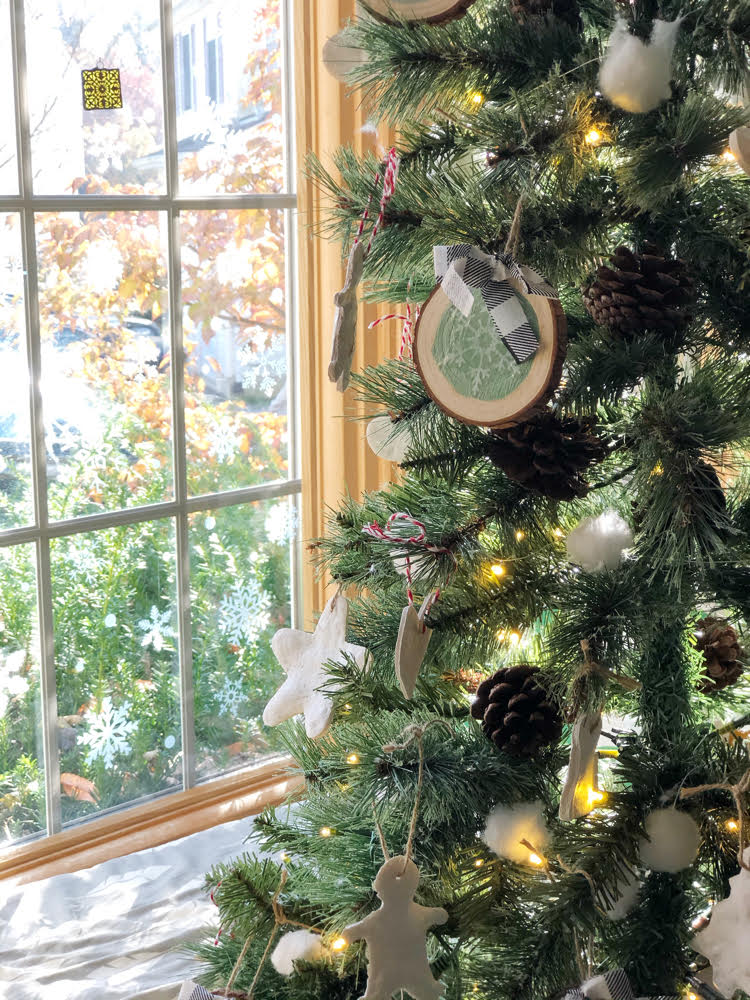 My new artificial slim Christmas tree is the 6 foot White Mountain Pine Artificial Christmas Tree with 300 Clear LED Lights and Pine Cones from Nearly Natural ($138.99). Nearly Natural has a large assortment of beautiful and realistic looking Christmas Trees
for the season.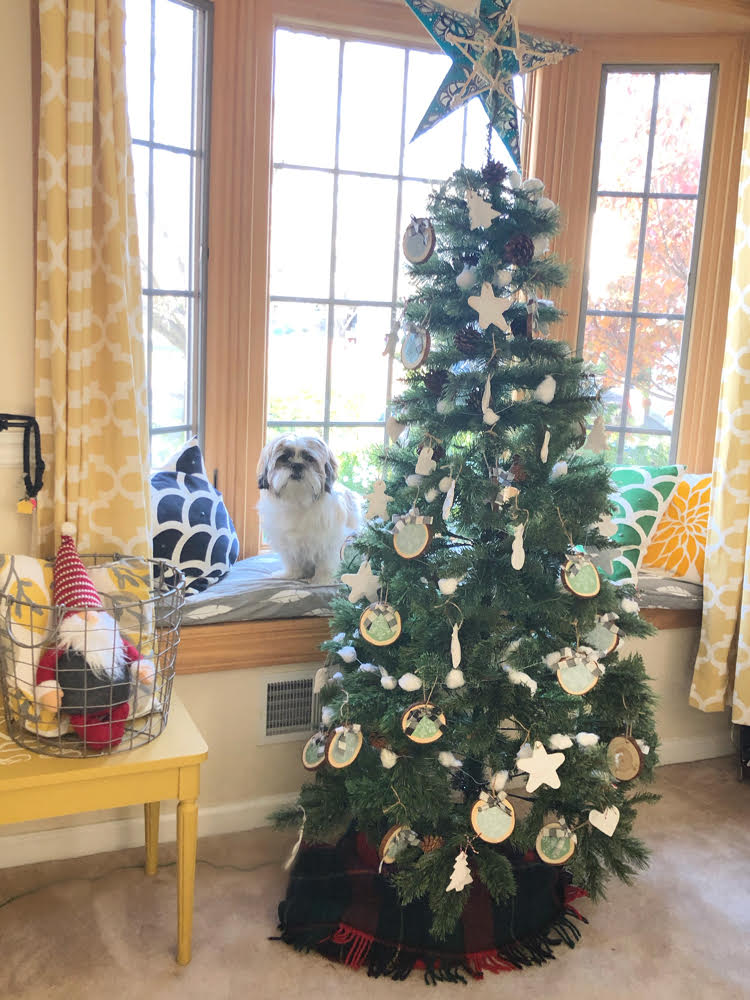 My new Nearly Natural Christmas tree is 6 feet high and just 2 feet wide. The size of my new slim Christmas tree makes it perfect for my space – I needed a slimmer tree (but not to thin) to sit in front of the bay window in my living room. (A piano sits off to one side of the Christmas tree.)
Artificial Christmas trees that are less than 24 inches wide are perfect for smaller or narrower spaces like my home's living room. Nearly Natural has a great selection of thinner profile trees.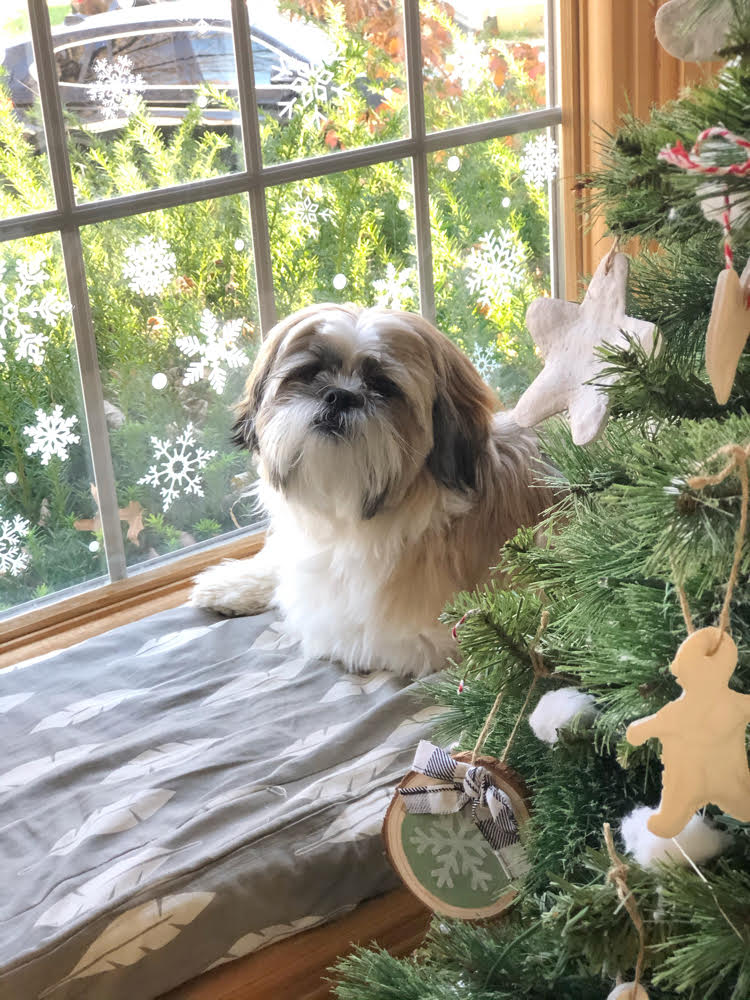 My slim Christmas tree comes with its own stand and comes in three parts. I was able to put the three parts of the tree together in minutes! Since my pencil Christmas tree came with it's own clear fairy lights, I didn't have to string lights on the tree. All I had to do was attach each string of lights (there is one string per section) to the tree's power cord and plug it in! So easy.
I love the look of my new pencil Christmas tree. Once I ordered my new artificial Christmas tree on the Nearly Natural website, my tree arrived on my doorstep within days.
Because my tree is not super large, I was able to easily make my own ornaments, garland and star tree topper for the tree. I figure that I spent less than $20 decorating the tree! (Check out this tutorial to see how I made DIY salt dough ornaments for the tree)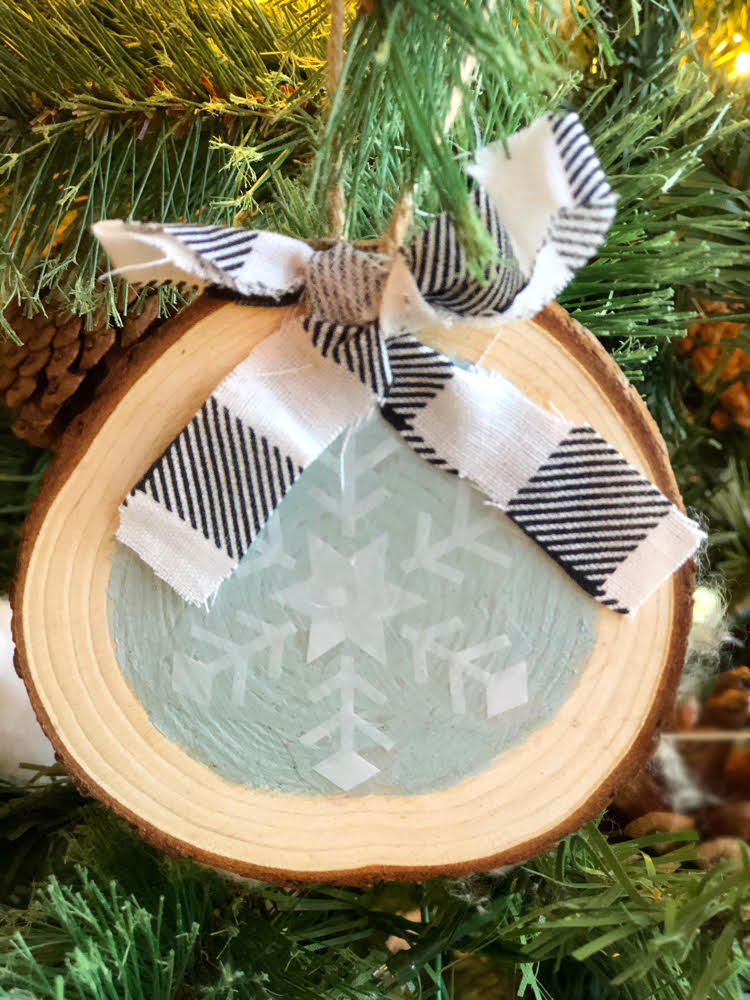 Next week on the blog, I will be sharing how I made the white salt dough ornaments for my new slim Christmas tree.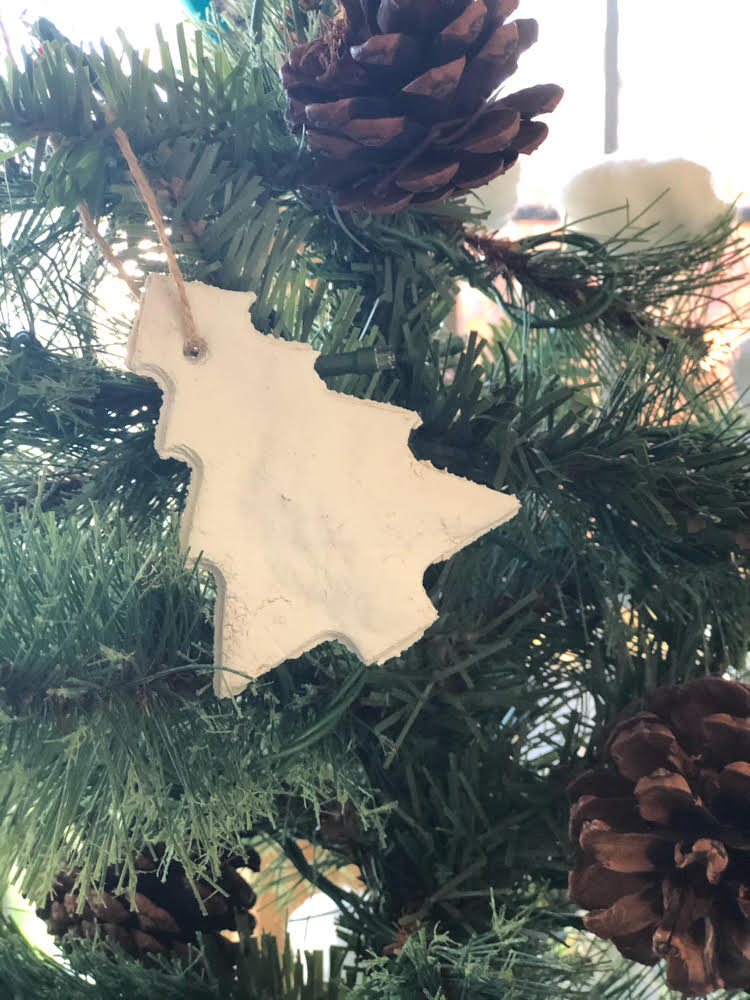 My new Nearly Natural Tree is a welcome relief from the larger, older artificial tree that my family and I put up in our family room every year. That tree doesn't have its own lights. Stringing the tree with lights always drives me nuts! It's not my favorite thing to do – it can take a lot of time to get it right!
If you are looking to get an artificial Christmas tree this year, I would definitely recommend getting a pre-lit Christmas Tree
from Nearly Natural. Since my Nearly Natural artificial Christmas tree is so light and easy to set up, it gives me more time to enjoy decorating the tree!
The weekend after Thanksgiving, I might put up my slim white Christmas tree in my living room – I now have two slim Christmas trees for my living room! (That makes me happy.)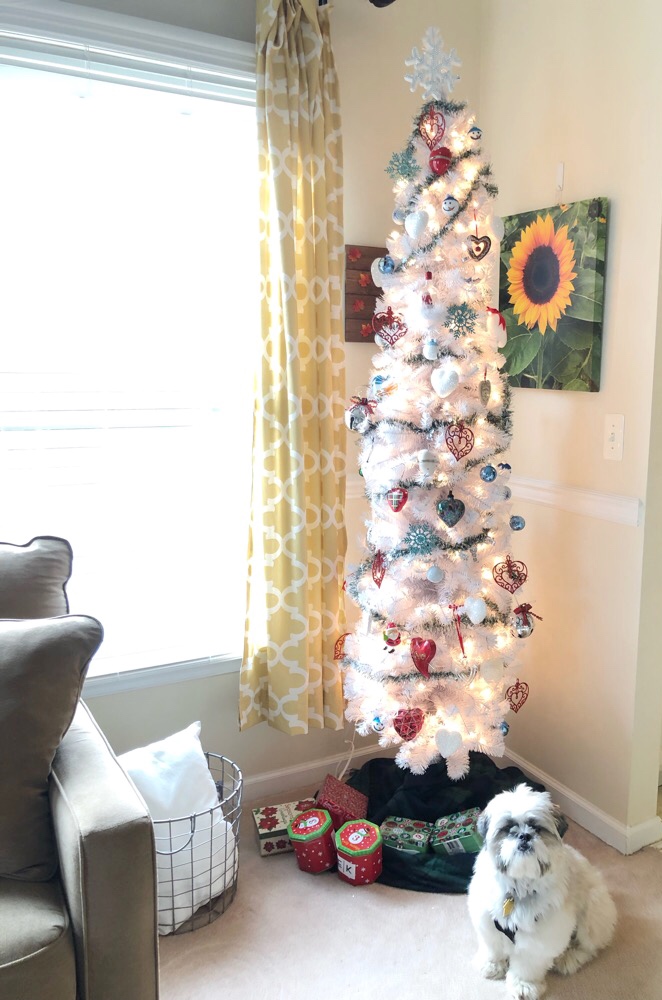 Many of the ornaments on that tree are the heart Christmas ornaments that my husband has given me over the years. (He gives me a heart ornament or two every Christmas.)
If you like my new minimal rustic Christmas tree with homemade decorations, feel free to pin this post for later!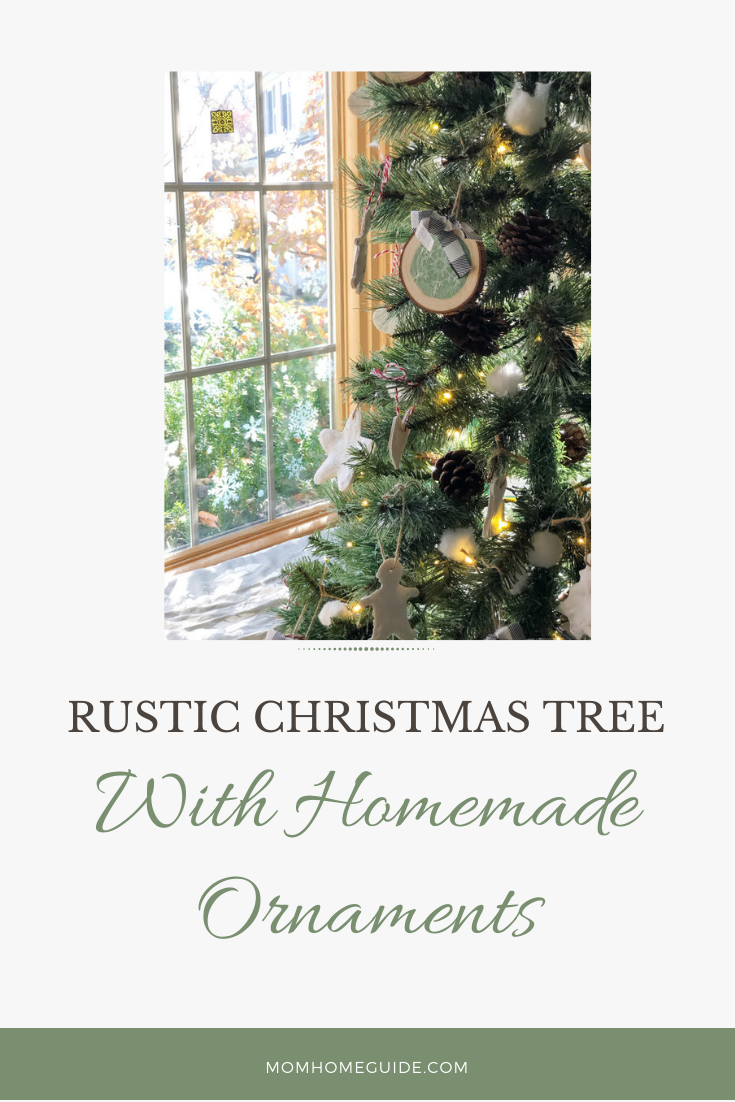 You Might Also Like These Festive Posts