This post contains Amazon affiliate links. These links don't cost you anything, but may earn a small commission to help run this blog. Thanks!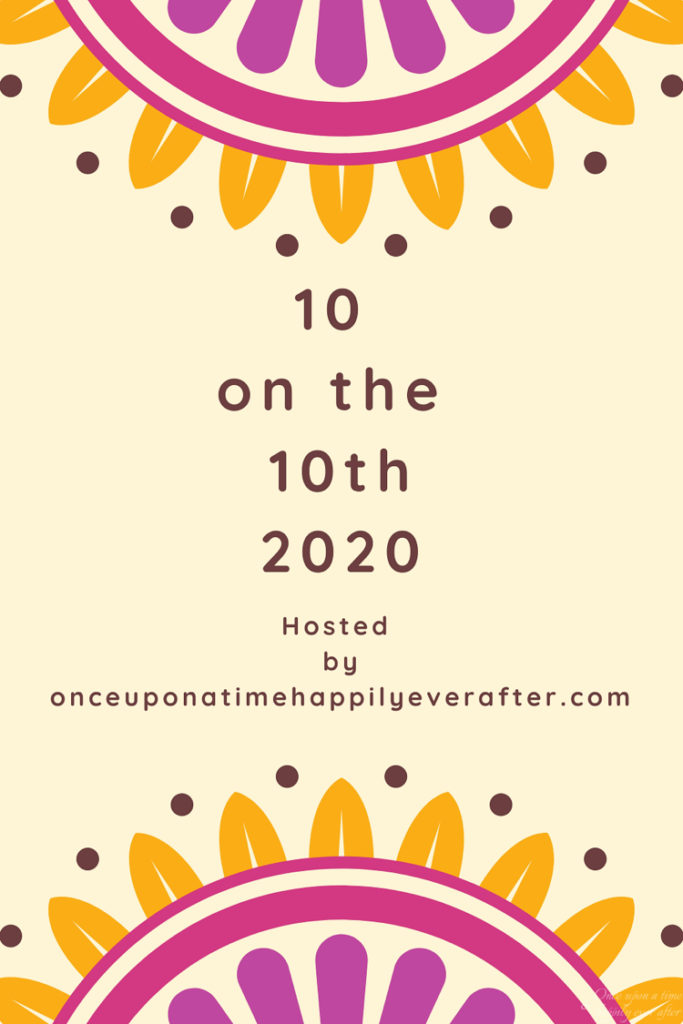 Hi everyone! Today I'm joining Leslie from Once Upon a Time Happily Ever After for 10 on the 10th! This blog hop is a fun way to share a few things about myself and to get to know some other bloggers. Leslie is a very sweet blogger, and I am sure you will enjoy her blog — be sure to stop by!
10 on the 10th
For this post, every blogger participating will be answering the same questions. Let's get started!
How did you celebrate spring Break/Easter as a child?
When I was a child, my mom, dad, sister and I often got together with my grandmother (mother's side), aunt and uncle, and four first cousins for the holidays. Easter morning, my parents would surprise my sister and me with Easter baskets filled with candy and toys. When we were little, my parents would also hide plastic eggs filled with treats in the backyard.
I don't have a lot of photos of myself as a child, but the photo below is a picture of me with my sister, Leslie. (I am on the right.)
Do You Spring Clean?
I wouldn't say it's a tradition for me to spring clean, but I often get the urge to clean house and declutter once the warm weather hits! It's nice to open up the windows and get some fresh air into the house.
What's Spring Weather Like Where You Live?
It can be quite rainy in the spring where I live in the Northeast. The weather can also be unpredictable — with some warm and pleasant days (it was 70 degrees Fahrenheit the other day). Other days it can be a bit chilly and windy. A rain jacket and some rain boots come in handy for dealing with the mud!
How Green Is Your Thumb?
I tend to kill my houseplants. Yet, I never keep trying and am always getting new ones! lol
I have better luck in the garden, but I plant mostly perennials.
I have a sunny southern-facing side garden that's filled with irises, daffodils and crocuses in the spring. Later in the season I get lilies, and if I am lucky (and if the birds and squirrels don't dig up all the seeds), mammoth sunflowers — my favorite!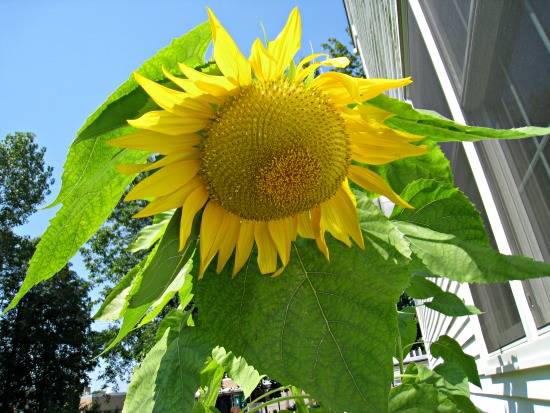 I might plant some marigolds in my front yard garden this year — they always do really well — better than other annual flowers do.
AC on or Windows Open?
I love having the windows open. When I was a kid, the windows were often open, and we rarely used the AC. But now I have pretty severe seasonal allergies, and my husband does, too. Opening the windows can cause a lot of coughing and sneezing. So now, our windows are rarely opened, and the AC is often on. I feel badly about that, though — it's not good for the environment.
How Do Your Decorate for Spring/Easter/Passover?
I adore decorating for the spring — I change the decor in my home every season! (The below is my living room's bay window.)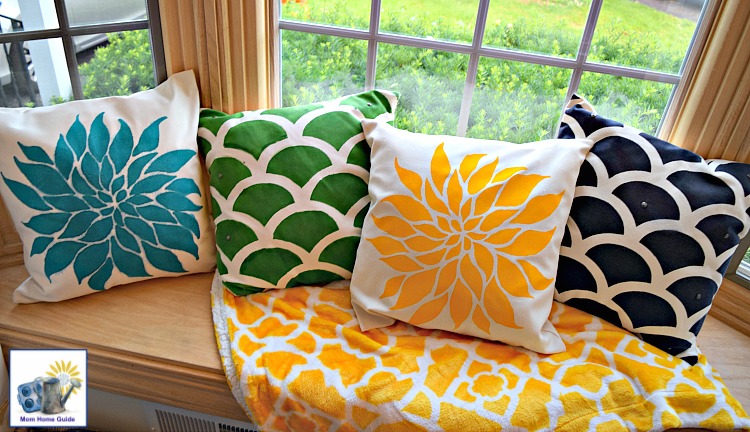 Besides decorating in the home for spring, I like to make a new spring wreath for the door.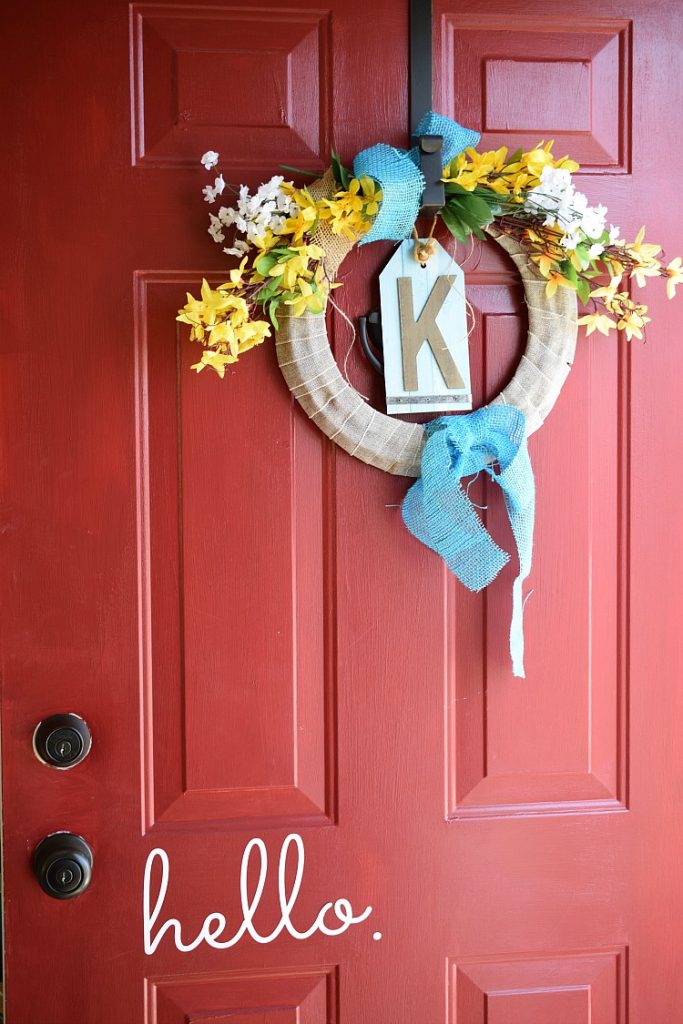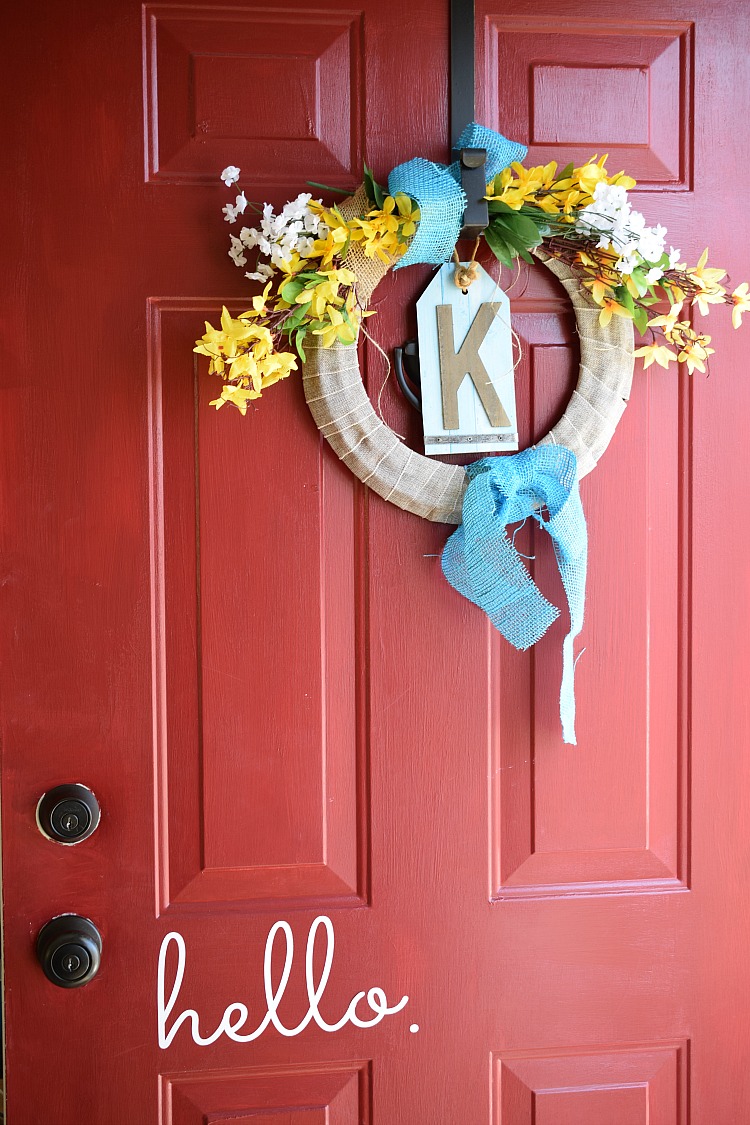 How Do You Get Bathing Suit/Shorts/Warm Weather Ready?
I try to pack my winder clothes away every spring. The warmer weather helps me to get bathing suit/shorts/warm weather ready. (Although I am never really ready to put on a bathing suit or shorts!)
With the warmer weather, I find myself taking longer walks, working in the garden and eating less. (I switch from comfort foods like chili and pasta in the winter to lighter meals and salads.) The change in my diet and the extra active time outside helps me to shed at least some of my winter weight.
Is Your Closet Arranged with Just the Current Season's Clothes?
Right now it isn't. But I recently brought up a plastic storage tub from the basement, and as soon as it looks like the winter weather has passed, I am packing away my winter clothing!
I just ordered some black velvet skinny hangers today from Amazon. My husband and I need to squeeze some more storage space into our closet. I have found that these Skinny Velvet Clothes Hangers
can double the amount of closet space! (Especially since my husband seems to have purchased the fattest plastic hangers he could find!)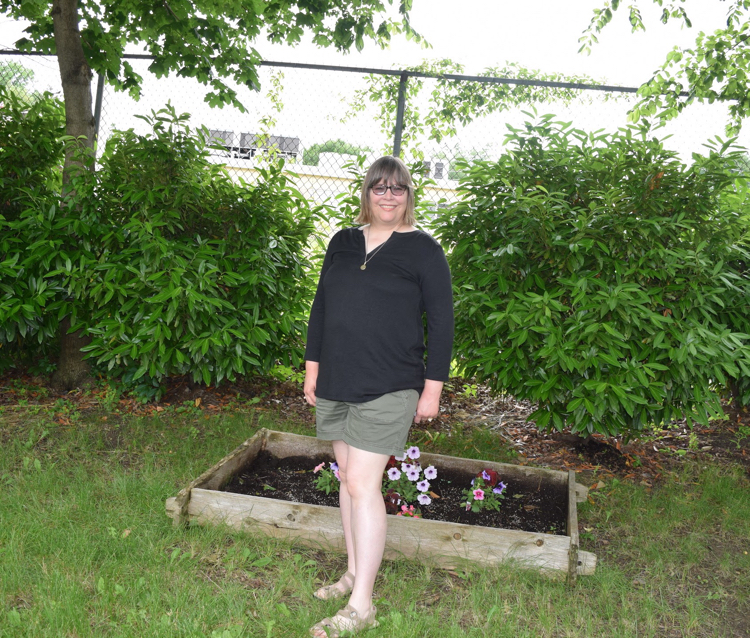 What's Your Go-to Spring Uniform?
Comfort is very important to me. I often like to put on a cute pair of pants and pair it with an easy to wear tee or short-sleeved shirt. It's always great to pull out my spring and summer fashions!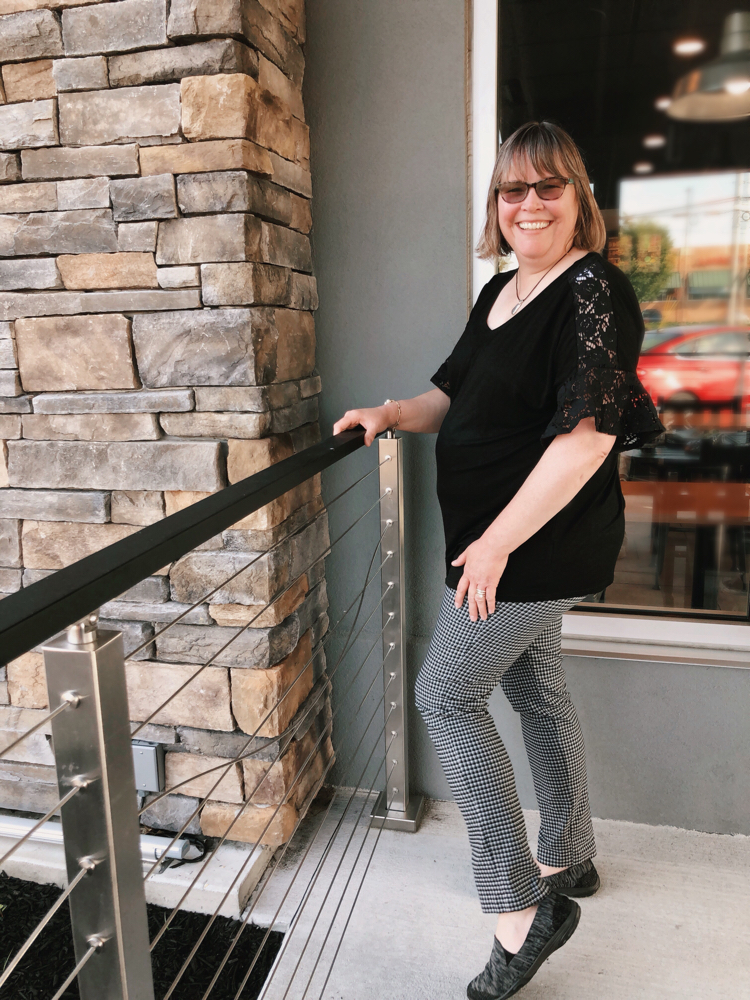 What Outdoor Activities Do You Enjoy in the Spring?
I love planting flowers and getting my backyard ready for spring and summer entertaining! I also like to plant herbs on my patio's raised patio garden.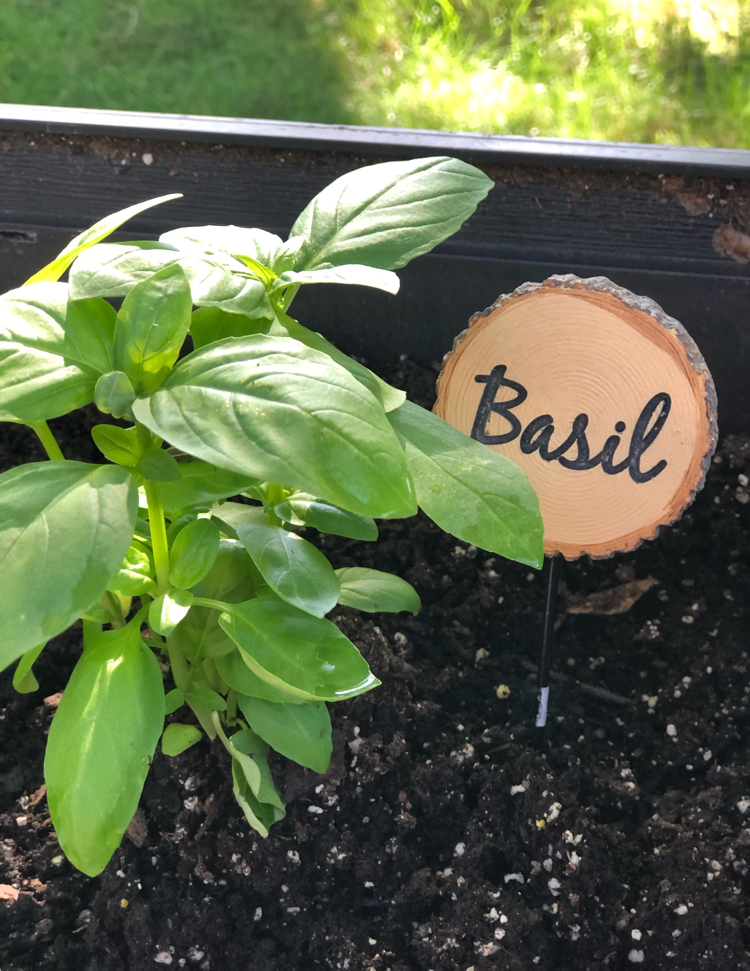 I also like to explore the various neighborhoods in my town with my 2-year-old Shih Tzu. He has been enjoying his walks more and more lately, and we have been taking longer walks! There is a nice nature trail that runs from one local park that we like to walk together in my town.
I also like to spend the day in Princeton, NJ, with my family. We enjoy exploring the town, shopping and getting a bite to eat. Another favorite family activity is enjoying the beautiful spring weather at the gorgeous local parks in our area. We like to bring our puppy along, too!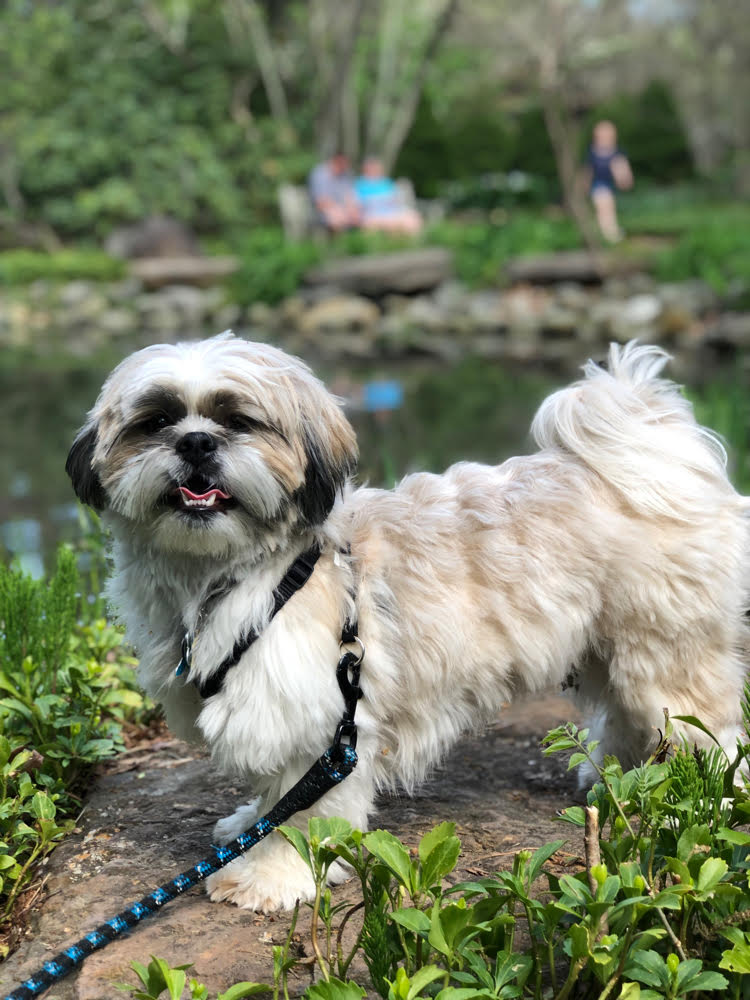 I hope you enjoyed my 10 on the 10th! Be sure to join me, Leslie, and our blogging friends for next month's 10 on the 10th!