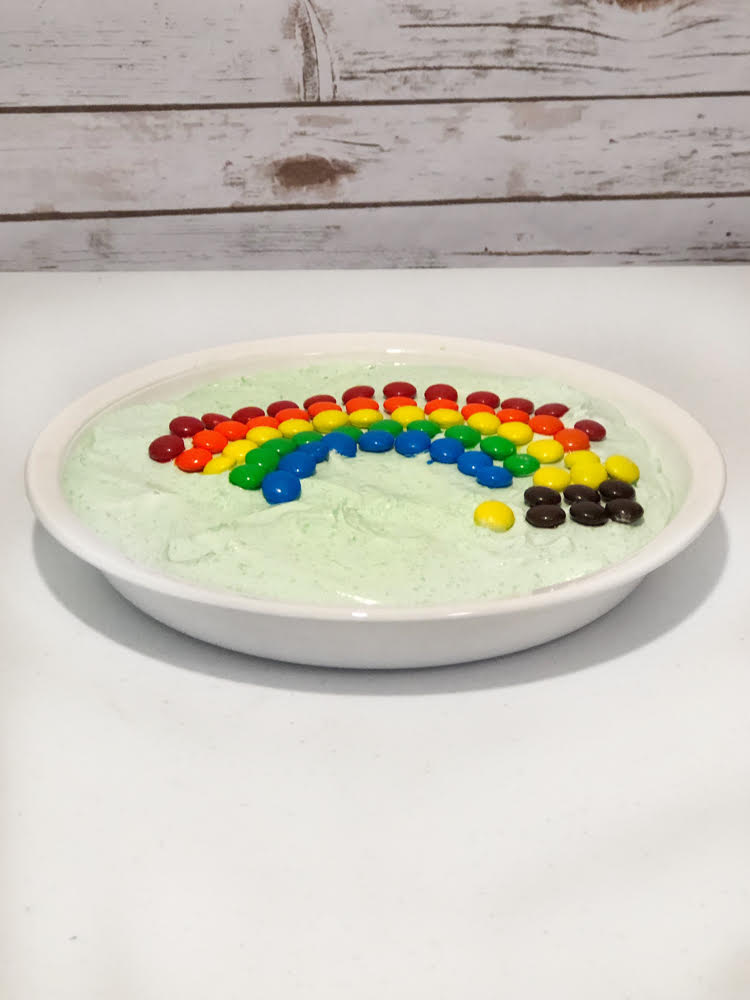 Today is the first Monday of the Month, so that means it's time for the Taste Creations Blog Hop! My blogging friends and I get together the first Monday of every month to share recipes. Today we are sharing recipes for St. Patrick's Day treats! I am sharing a recipe for a quick and easy St. Patrick's Day Key Lime pie. Scroll down to the bottom of this post to see my friends' recipes!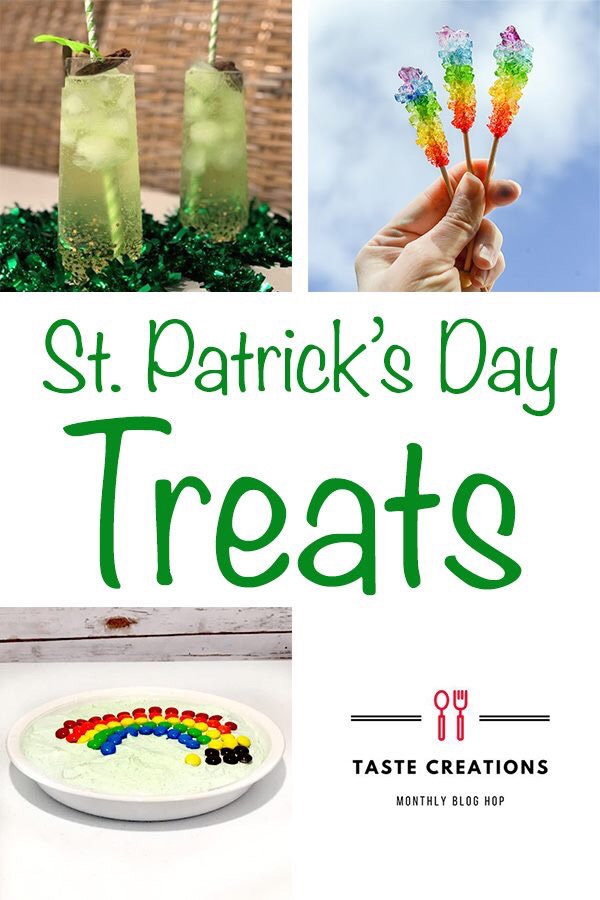 St. Patrick's Day Key Lime Pie Recipe
(Recipe from Taste of Home)
Ingredients
1/4 cup boiling water
1 package (0.3 ounce) lime gelatin (the original recipe calls for sugar-free gelatin)
2 cartons (6 ounces each) key lime yogurt
1 carton (8 ounces) frozen fat-free whipped topping, thawed
M&M's for pie decoration (if desired – this is my addition to the recipe)
1 reduced-fat graham cracker crust (6 ounces)
Key Lime Pie Instructions
In a large bowl, add boiling water to gelatin; stir 2 minutes to completely dissolve. Whisk in yogurt. Fold in whipped topping. Pour into crust. (See below on how to make your own graham cracker crust.)
Refrigerate, covered, until set, about 2 hours.
Nutrition Facts (for the Key Lime pie filling – not including the crust)
1 piece: 194 calories, 3g fat (1g saturated fat), 2mg cholesterol, 159mg sodium, 33g carbohydrate (18g sugars, 0 fiber), 3g protein. Diabetic Exchanges: 2 starch, 1/2 fat.
Homemade Graham Cracker Crust
(courtesy of Tastes Better from Scratch)
Graham Cracker Crust Ingredients
1 1/2 cups graham cracker crumbs , about 12 full sheets, crushed
1/3 cup granulated sugar
6 Tablespoons butter , melted
Graham Cracker Crust Instructions
Preheat oven to 350F.
Mix graham cracker crumbs, sugar, and melted butter in a small bowl.
Pour crumb mixture into an 8″ – 9.5″ pie pan and press it firmly in the bottom of the pan and a little bit up the sides of the pan.
Bake for 10 minutes. Remove from oven and allow to cool.
Graham Cracker Crust Nutrition
Calories: 116kcal | Carbohydrates: 13g | Fat: 6g | Saturated Fat: 3g | Cholesterol: 15mg | Sodium: 119mg | Potassium: 18mg | Sugar: 7g | Vitamin A: 175IU | Calcium: 10mg | Iron: 0.4mg
Rainbow & Pot of Gold Pie Topping
For my pie, I made a simple rainbow design (with a pot of gold at the end of the rainbow) with some M&M's. You can add this to your pie, too, if you like!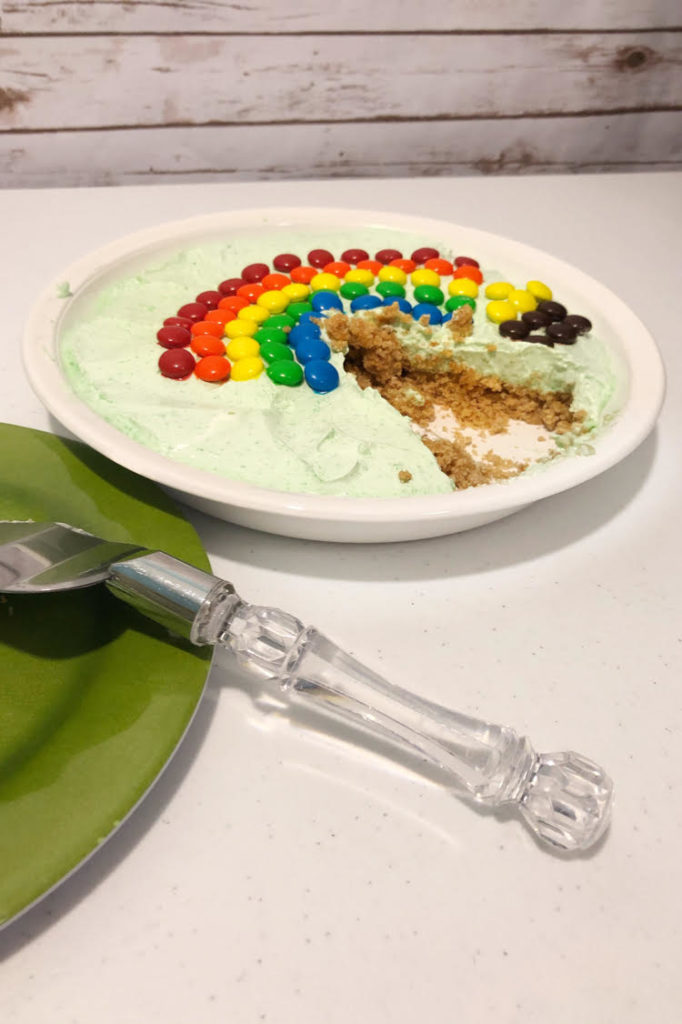 Pin this recipe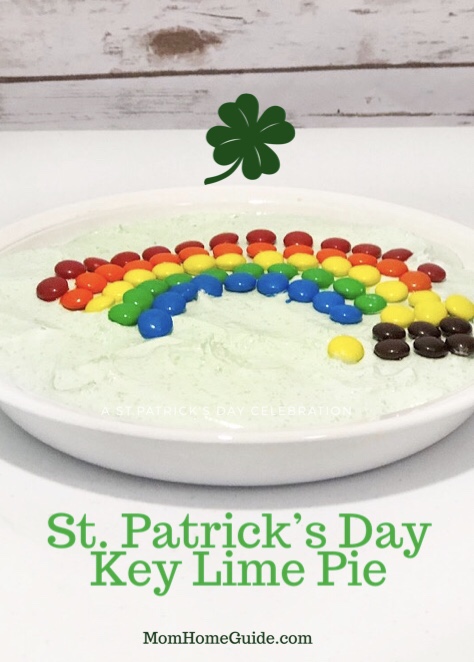 Check Out My Friends' St. Patrick's Day Recipes
Key Lime Leprechaun Cocktails -Our Good Life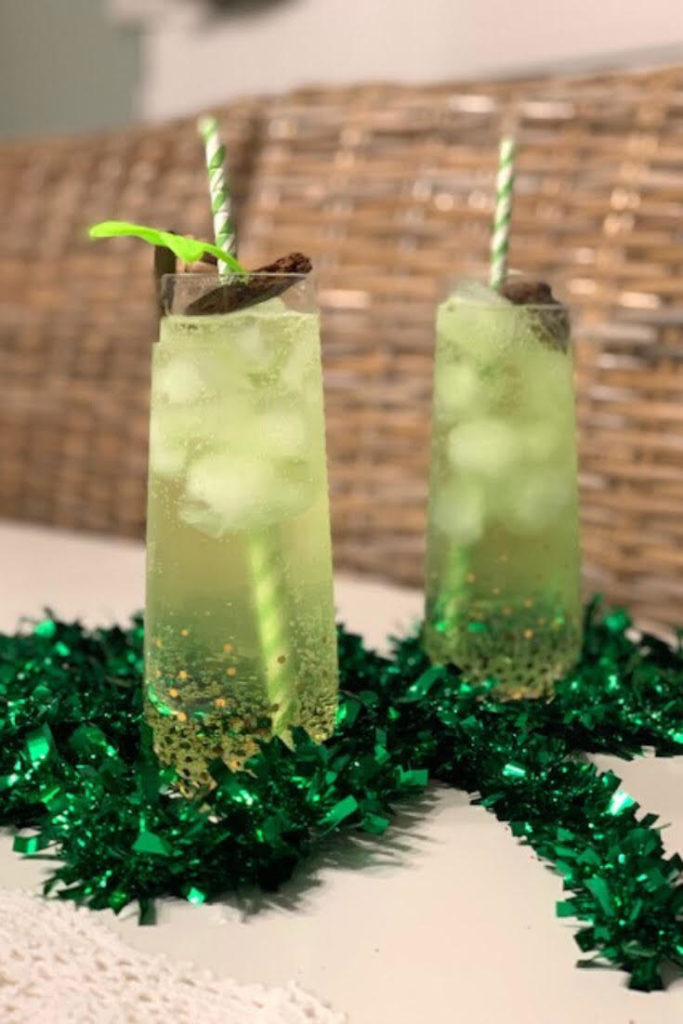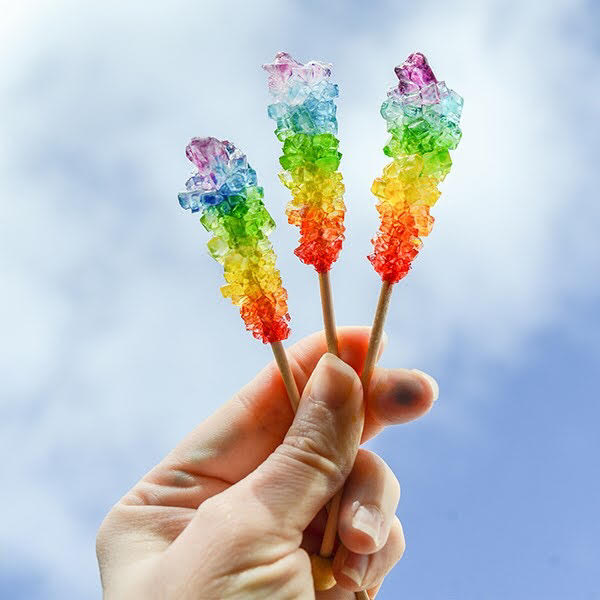 More St. Patrick's Day Ideas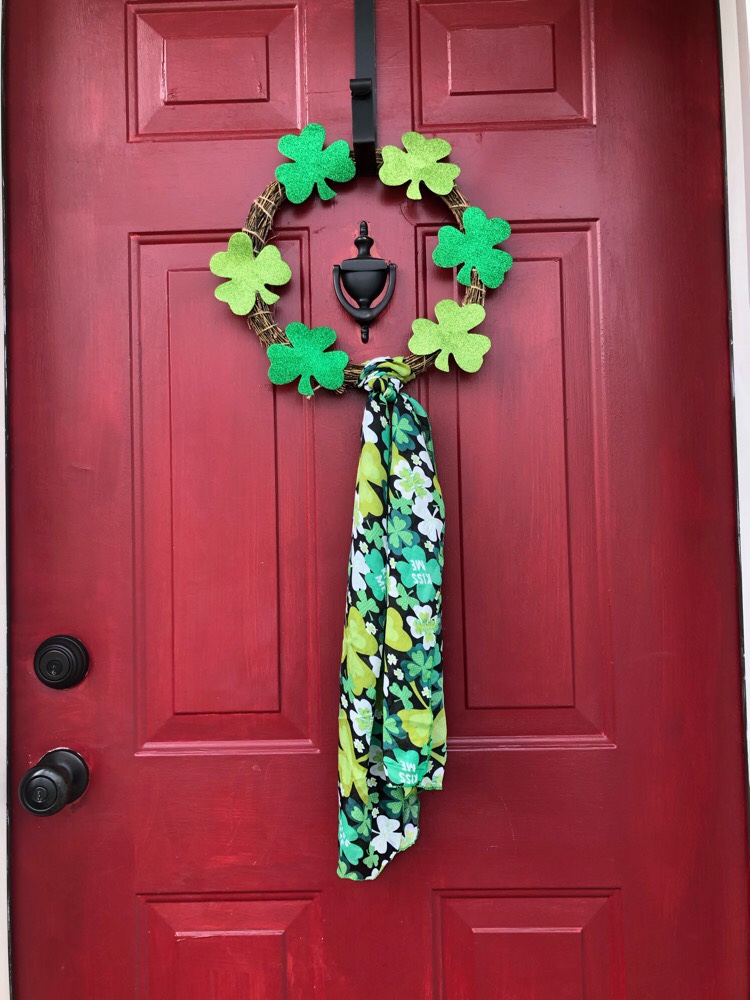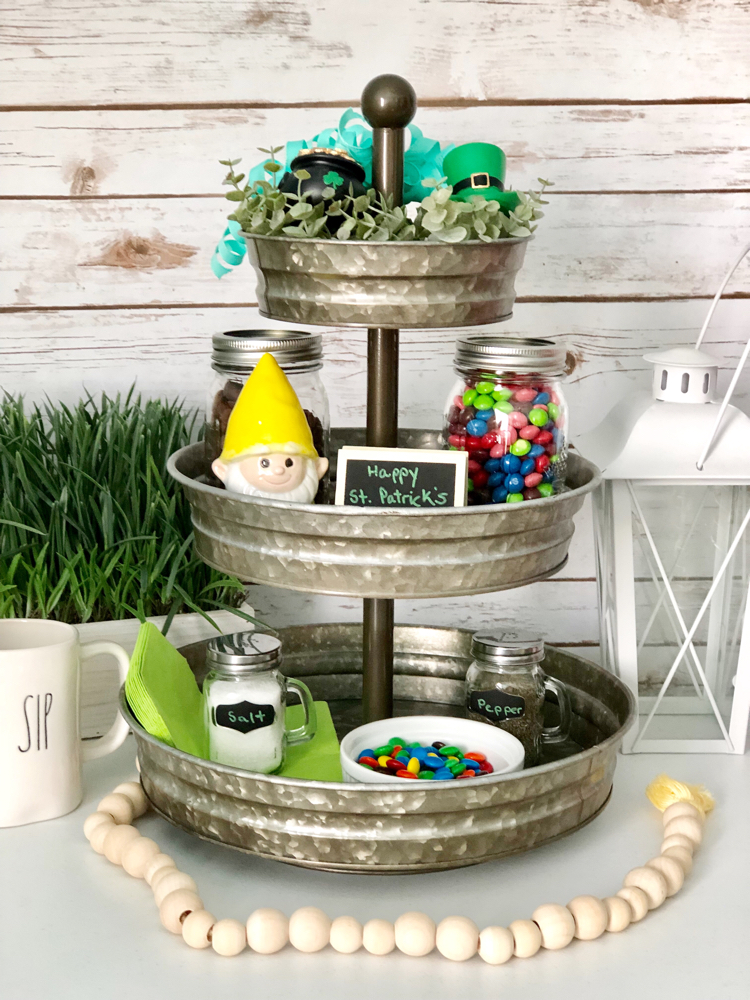 A Rainbow of St. Patrick's Day Ideas