This post contains Amazon affiliate links. These links don't cost you anything, but may earn a commission that helps fund this blog. Thanks!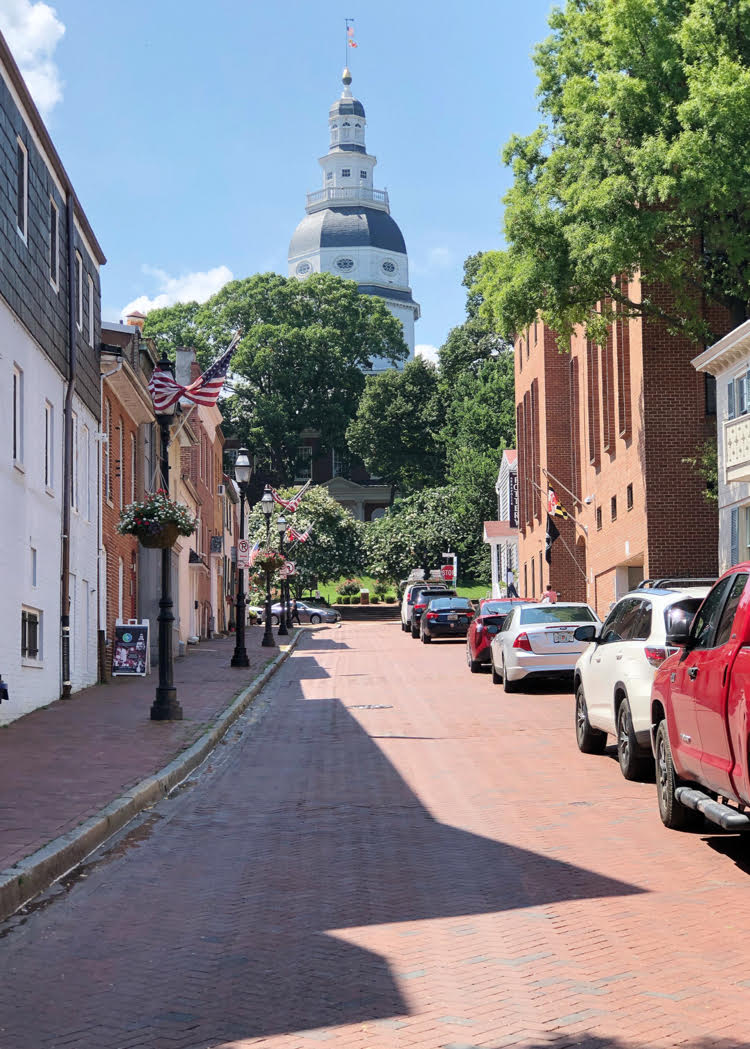 My family and I recently stayed 3 nights in Annapolis in a modern and comfortable Airbnb. We spent two days touring this beautiful Maryland waterfront capital city. We found this vacation locale to be perfect for visiting with the whole family. My husband, teens and family dog, Mochi, all loved our Annapolis family vacation.
If You Plan to Visit Annapolis
Annapolis is situated on the Chesapeake Bay in Maryland. It offers beautiful waterfront views, delicious crab and seafood, plenty of beautiful shops and gorgeous residential streets filled with historic homes. Annapolis is home to The United States Naval Academy. My whole family — including my teens and our dog — enjoyed our visit. Most shops permitted us to bring our pup in with us.
City Dock and Downtown Annapolis
My family toured City Dock and downtown Annapolis the first day of our Annapolis family vacation. We parked our car in the Hillman Garage, which is just off Main Street. This garage was very convenient to shops and restaurants in the Annapolis downtown area.
At City Dock we were able to view many beautiful boats in "Ego Alley," the place in Annapolis for boat watching.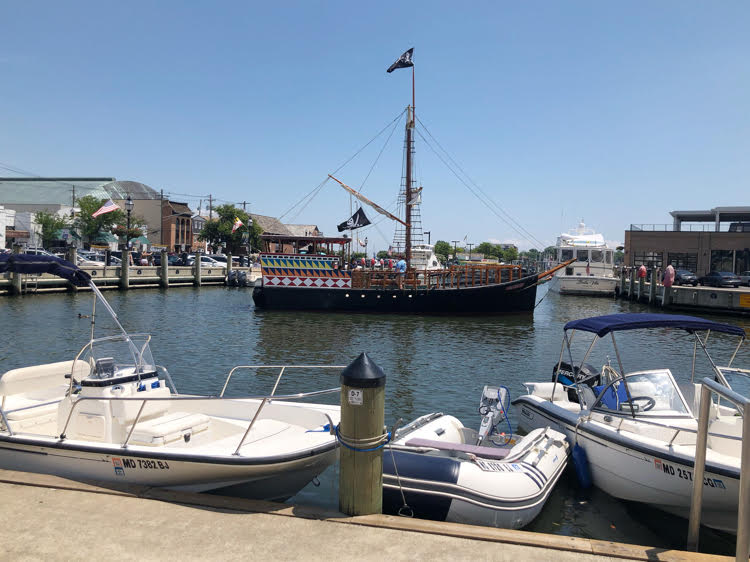 At City Dock is the Kunta Kinte-Alex Haley Memorial.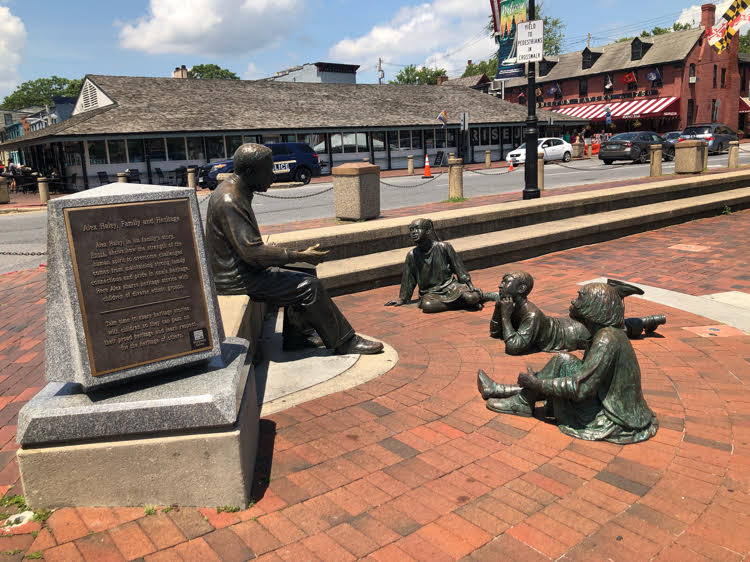 Kunta Kinte was the ancestor of Alex Haley, who wrote the 1976 book, "Roots," from which the TV miniseries was based. The book and miniseries follow Kunta Kinte and his descendants. Annapolis was the port into which real life Kunta Kinte entered America as a slave.
Shopping in Downtown Annapolis
My husband, teens and I did some shopping our first day of our Annapolis family vacation. Annapolis has a great variety of shops, so we all had a lot of fun shopping.
One of my favorite shops in Annapolis is The Spice & Tea Exchange of Annapolis. The shop has a fun variety of teas, spice blends, sugars, salts and gifts. My teens and I bought some Strawberry Meadows Green Tea. The tea is a perfect mix of some of our favorite tea flavors: green tea, rose petals, orange peel and strawberry. I also picked up a really cute stainless steel Loose Leaf Snap Tea Infuser Spoon. We used the spoon to brew cups of tea in our modern and comfortable Airbnb.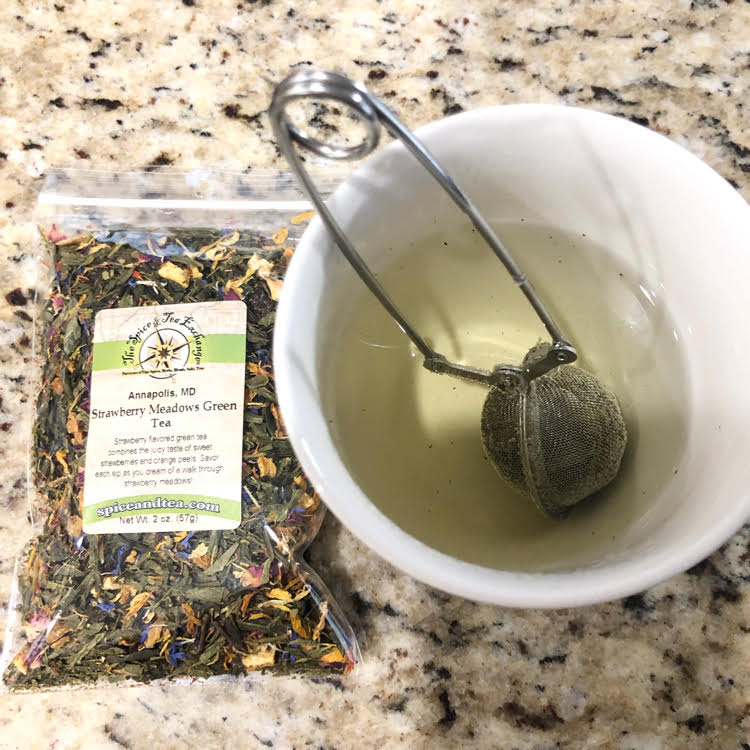 Another shop we loved in Annapolis is the Salty Paws doggie ice cream shop. The shop sells ice cream just for pups, as well as dog gifts and accessories. Our Shih Tzu, Mochi, liked his bacon ice cream so much that we got him some during our second day in Annapolis, too!
I especially loved Mason's Famous Lobster Rolls. I ordered a Bar Harbor lobster roll to take back to our Airbnb. It was so good! The roll was a buttery long roll filled with 1/4 pound of lobster. That lobster roll was my first lobster roll ever. I am going to be on the lookout for some good lobster roll in New Jersey, now!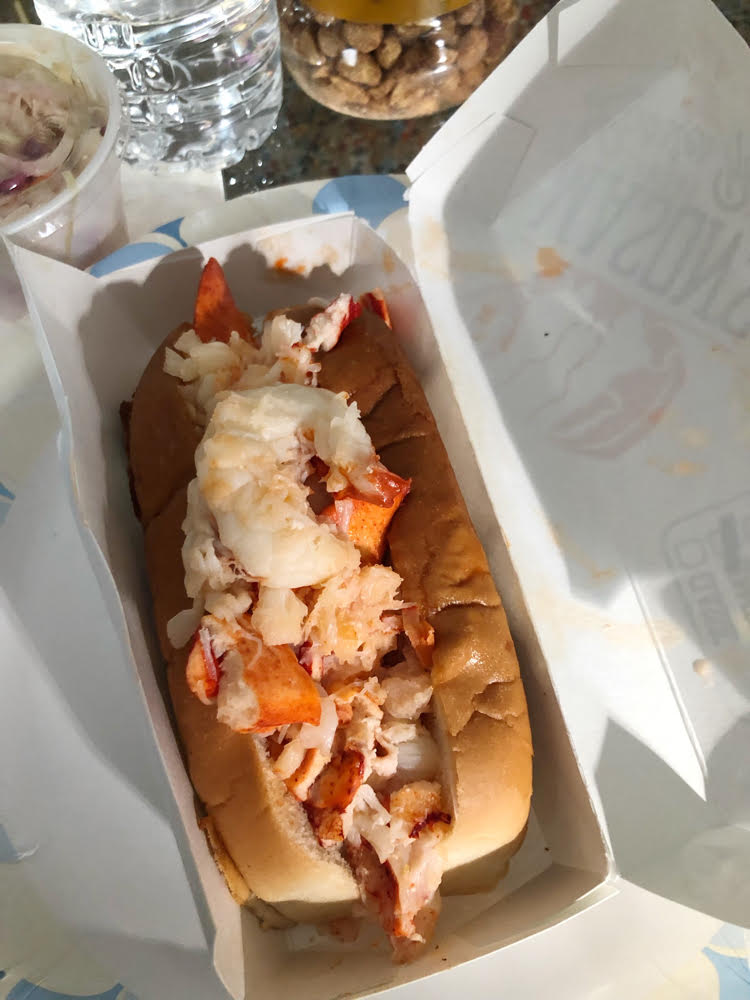 Touring Historic Annapolis & the United States Naval Academy
For our second day in Annapolis, we ventured outside the main shopping area of Annapolis. We toured some of the residential areas of the city. We also walked past the United States Naval Academy.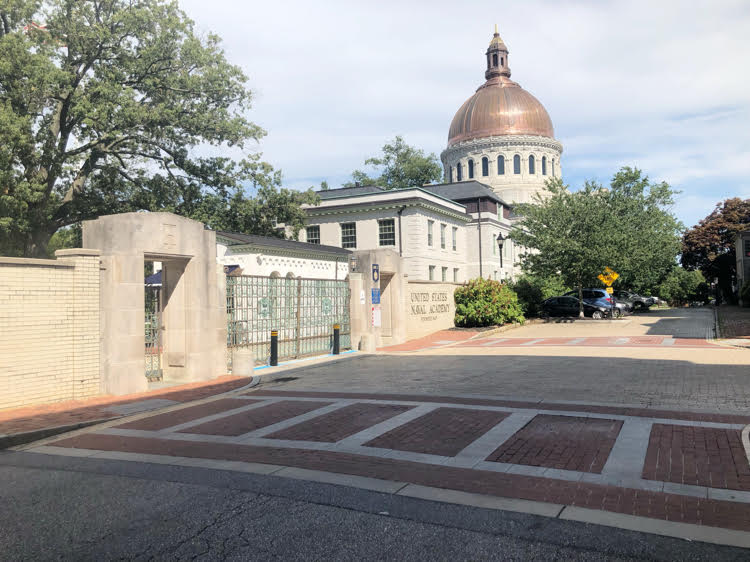 We also were able to visit the Maryland State House. The building is quite beautiful — I think it's the most beautiful state capital building I've seen.
We enjoyed seeing the Thurgood Marshall Memorial outside the state house. Thurgood Marshall, the first African-American Supreme Court Justice, was born in Baltimore, Md.
The memorial pays tribute to the Brown v. Board of Education ruling. Marshall served as lawyer on the case for the National Association for the Advancement of Colored People (NAACP). The case ruled that racial segregation of children in schools is unconstitutional.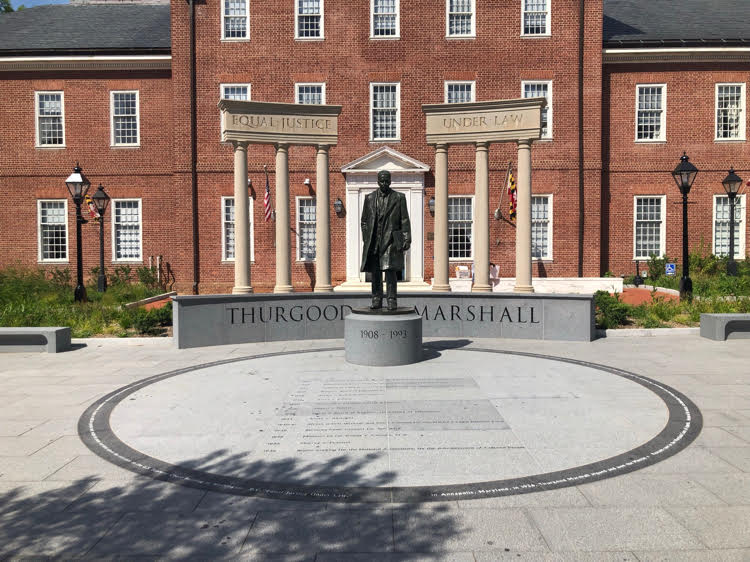 Historic Annapolis Neighborhoods
During our second day in Annapolis, we toured some of the historic Annapolis neighborhoods just off downtown.
We loved seeing all the beautiful homes.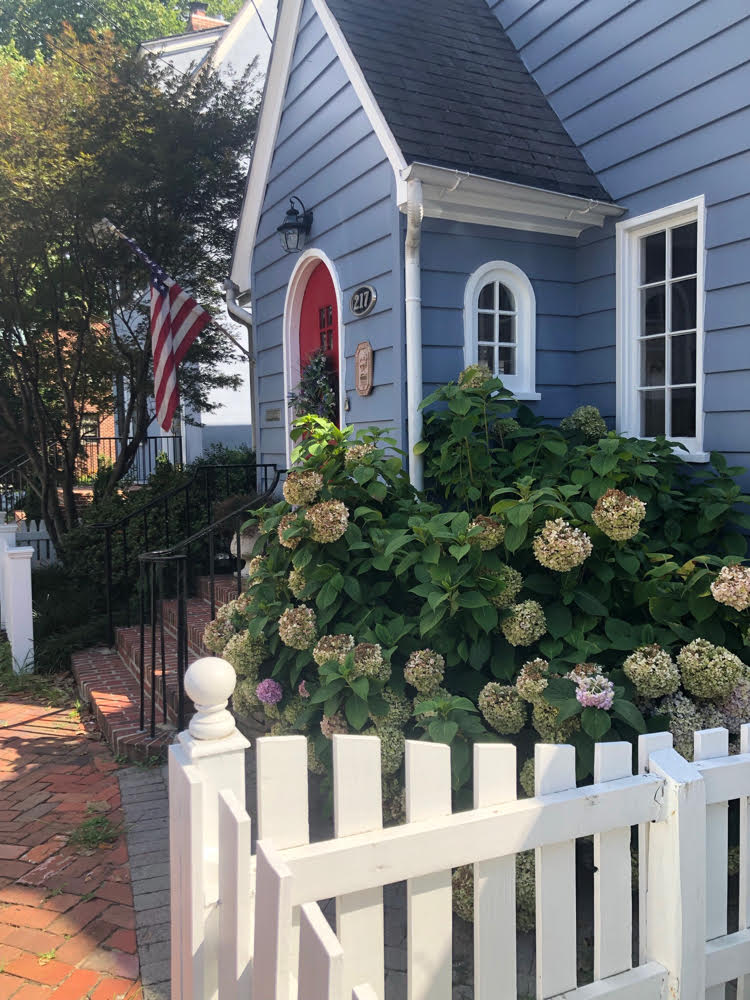 I especially loved this beautiful garden with a lovely backyard pond that we spotted.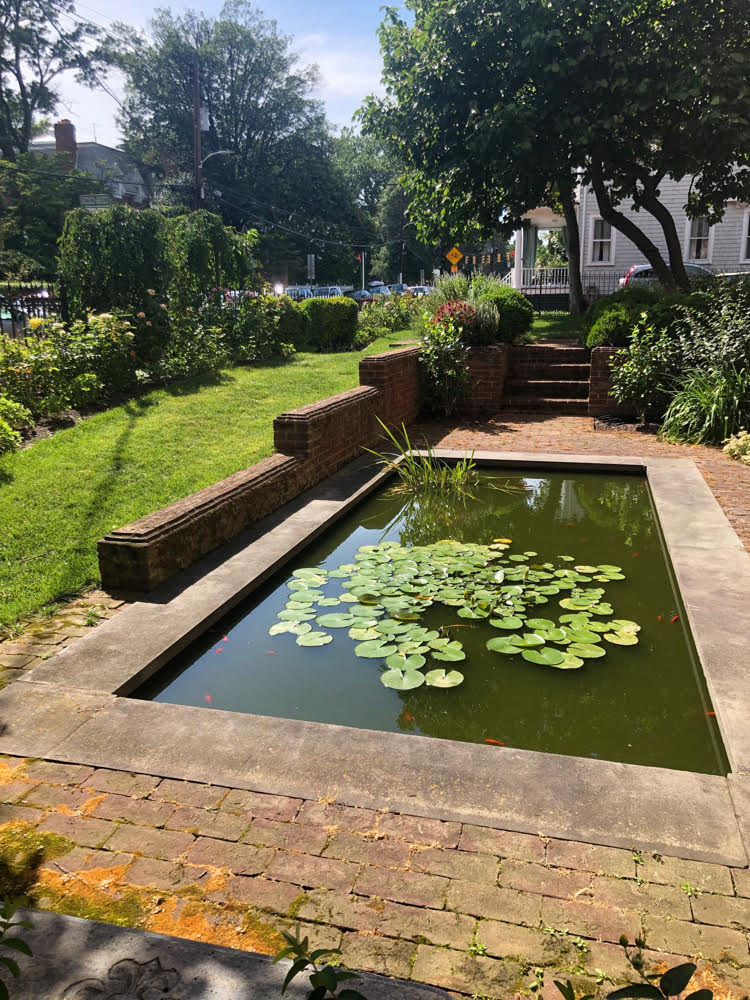 After our stay in Annapolis, my family and I headed east from Annapolis to visit the Chesapeake town of Cambridge.
I'll be posting about our stay in Cambridge, which was once home to Harriet Tubman, who held a pivotal role in the Underground Railroad, here on the blog soon.
Other Travel Posts You Might Like