**This post contains affiliate links.
Wow! I can't believe that Christmas is over and that 2015 is almost here! This year has been a blur for my family — time is just FLYING by!
2014 was fun, though! I shared a lot of cool and fun projects! Today I thought I'd share the posts that were most popular on Mom Home Guide in 2014!
1) Free Printable 2015 Calendar In September, I created a free printable calendar for Mom Home Guide's readers. Now that my kids are in middle school, life is busier, and we have to plan ahead! To keep your family on schedule in 2015, feel free to print out your own copy of the calendar!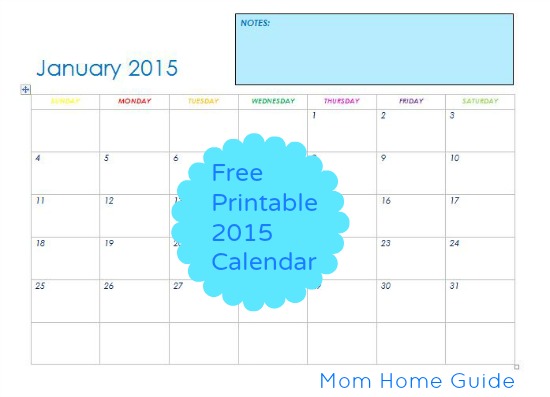 2) Burlap Wrapped Fall Pillows. This year, I was lucky to join Ask Anna's blogging team as her decorating blogger! Thanks, Anna! One of the projects that I completed for Ask Anna was my burlap wrapped fall pillows. The project was quick, easy and inexpensive to complete, but it did a wonderful job in adding decorative fall color to my sofa's throw pillows!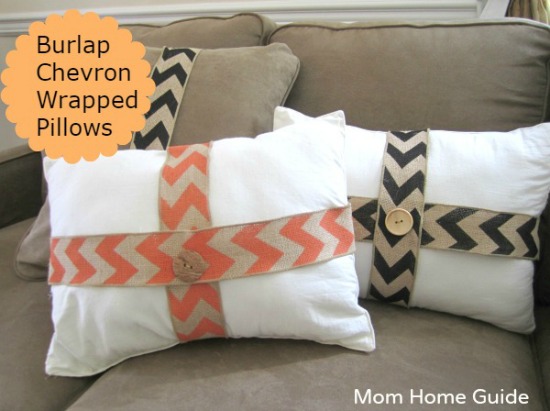 3) Free Printable Weekly Cleaning Schedule. I love a clean house, but I don't love to clean! I tend to overlook areas of the home — like the kids' bathroom and the guest room. (If it's not a room I am in frequently, I might not notice the mess! LOL.) I created a free printable weekly cleaning schedule so each room in my house gets at least a weekly clean. The chart is organized by living area and task (e.g., dusting and vacuuming) to make life easier!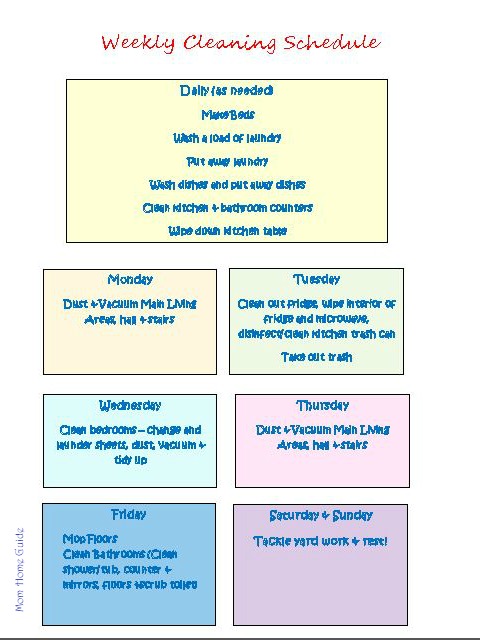 4) Free Printable Chore Chart for Tweens. Now that my kids are tweens, they are ready and able to take on more responsibility around the house. So, I created a free printable chore chart for tweens. The chart has easy to accomplish chores for tweens like: setting the table, cleaning their rooms, putting away their laundry, etc. The chart is easy to customize and edit to suit any child, so feel free to download your own copy!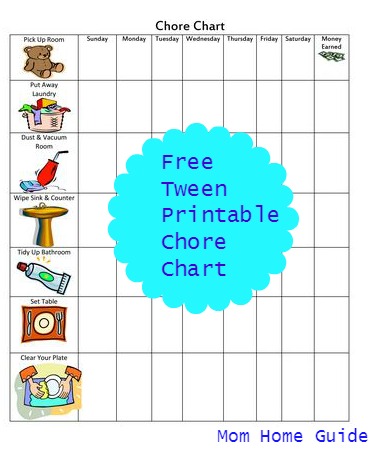 5) Forty-Plus Appetizer Recipes. Just before Thanksgiving some of my blogging friends and I shared 40-plus appetizer recipes for entertaining. The collection has a wonderful variety of appetizer recipes, like hot spinach taco dip, caprese skewers, crab wontons and sausage balls.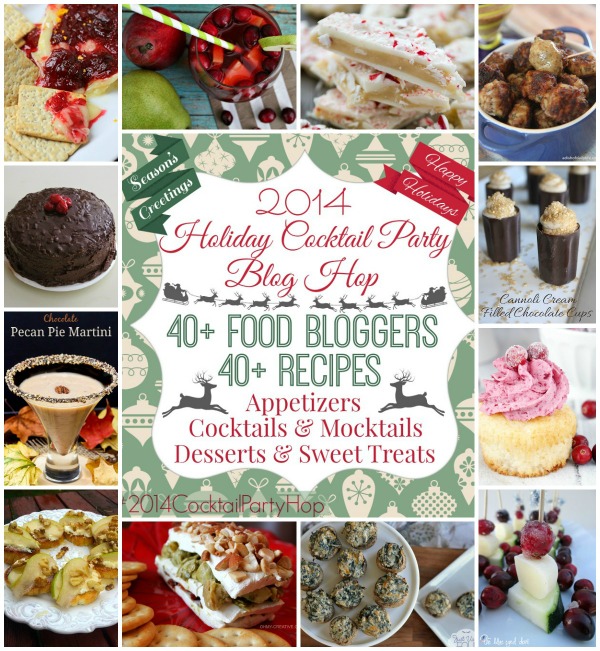 6) Back to School Mudroom. In the fall, I created an organized mudroom area in a small space by my home's front door. The area has everything my family needs to get out the door on time — storage for shoes and coats, a clock, a dry erase board (for reminder notes!) and a custom calendar printed with all my family's events and activities! Now, the small area just needs a tiny seating area. That's on my to-do list!
7) Draft Stopper Tutorial. I find winter to be downright too chilly, so I created two easy DIY draft stoppers out of a pair of my daughter's jeans! The draft stoppers cost me practically nothing and I didn't even need a sewing machine! Plus the draft stoppers may help save my husband and I save money on our energy bill by keeping cold air out of our home.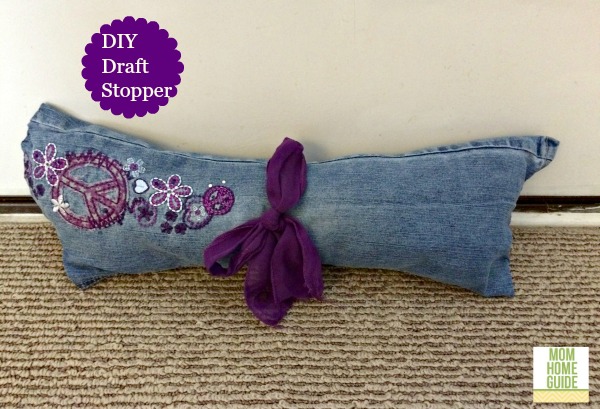 8) DIY No-Sew Curtains. Both my daughters got new bedrooms this year (complete with new paint, throw rugs and curtains). I shared of my daughter's new curtains in an easy no-sew DIY curtain panel tutorial! I will be making no-sew full-length curtain panels for my home's living room soon, so stay tuned for that post!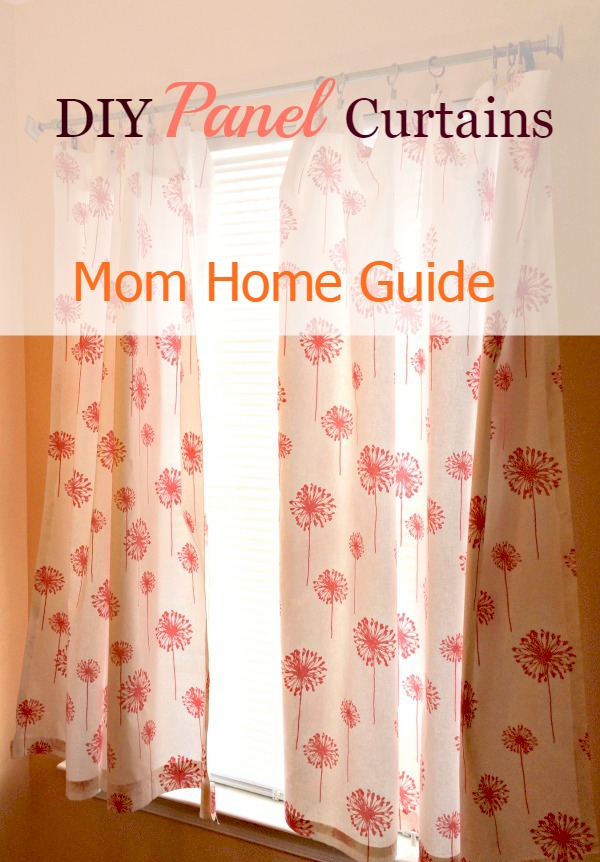 9) Sunny & Bright Living Room. I got a new sofa for my home's living room in 2014, so I had fun decorating our new space with fun and happy colors and making DIY pillows. Check back in early 2015 to see the new curtains that I plan to make for the room!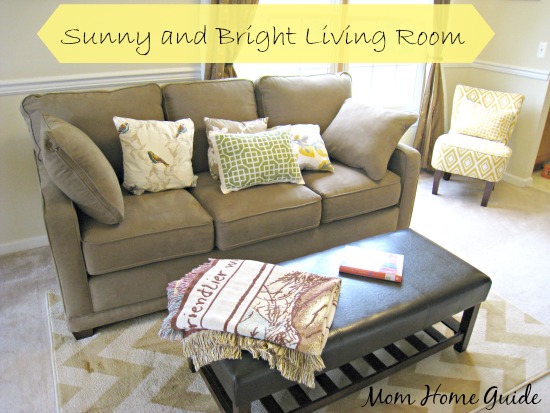 10) Annie Sloan Chalk Paint Table . I have always wanted a pretty console table for my home's living room — so this year, I created my own! I purchased Unfinished Shaker Sofa Table
from Amazon, stained the top and painted the legs a sunny yellow with Chalk Paint® decorative paint by Annie Sloan. I just love how the table came out — it gives me a great spot to decorate for the seasons and holidays! (Check out the beautiful DIY Christmas village that my kids and I created this year!)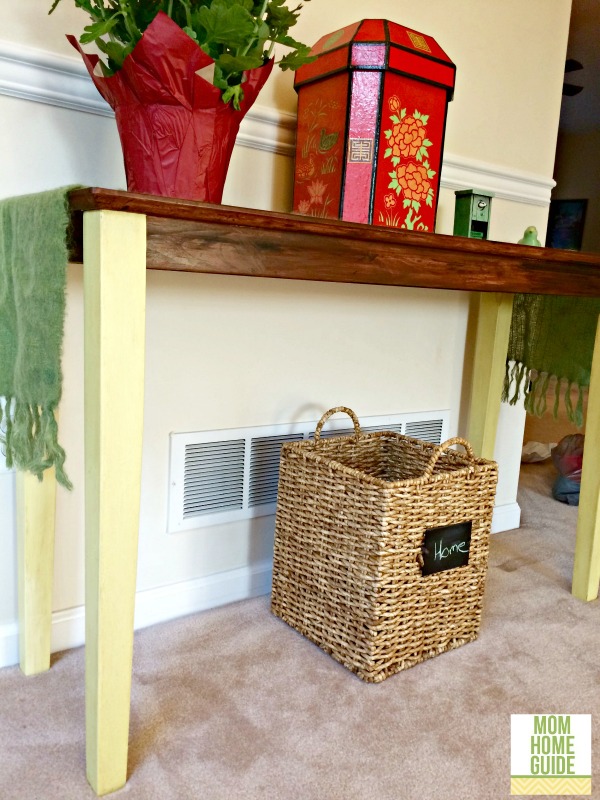 This post was shared at: SITSgirls weekly link up, Moonlight & Mason Jars, Merry Monday Link Party