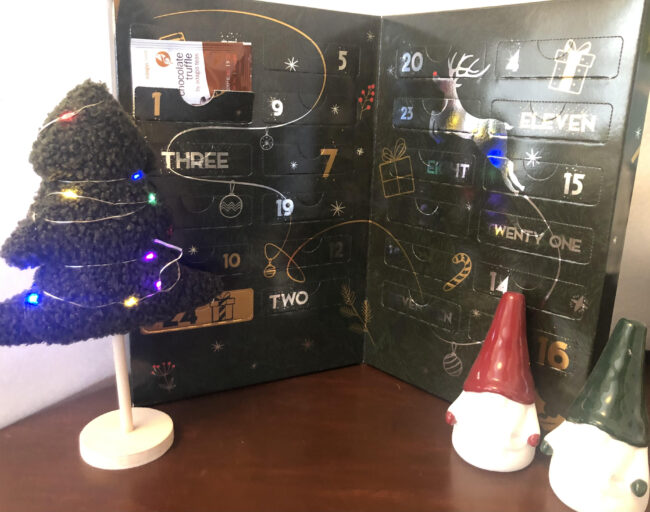 Advent calendars are a fun way to count down to Christmas. Over the years, I've had several advent calendars, mostly ones I made for my children. But with both of my kids now away at college, I thought I'd enjoy an advent calendar just for myself this year! I adore tea, so the Adagio Teas advent calendar with 24 teas is perfect for me! My calendar is filled with teabags, but Adagio Teas also offers one with loose tea. The tea in their advent calendar is gluten-free, dairy-free, nut-free and vegan-friendly. 
Tea Advent Calendar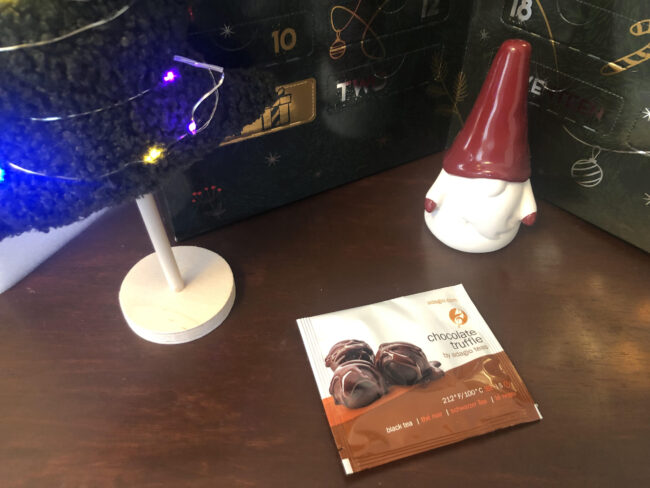 Each Adagio advent calendar has 24 teas is composed of a beautiful  8.5″ x 12.75″ x 2″ box in an evergreen-pine color and is trimmed in a metallic gold. You can open one of 24 sections each day leading up to Christmas to reveal and enjoy a new tea. Each section contains enough tea for an 8-ounce cup of tea. The advent calendar is just $34. I am already a fan of Adagio Teas, so I knew this advent calendar would be perfect for me!
I snuck a look at the calendar's first day's tea, and it's a yummy Chocolate Truffle. I have never had a chocolate truffle tea before, so I am looking forward to it!
DIY Advent Calendars
I've made a few advent calendars over the years for my kids. One Christmas I made a gift-box advent calendar with small decorative gift boxes and numbered them, sometimes with stickers. In each advent box I put candy, stickers, or small trinkets.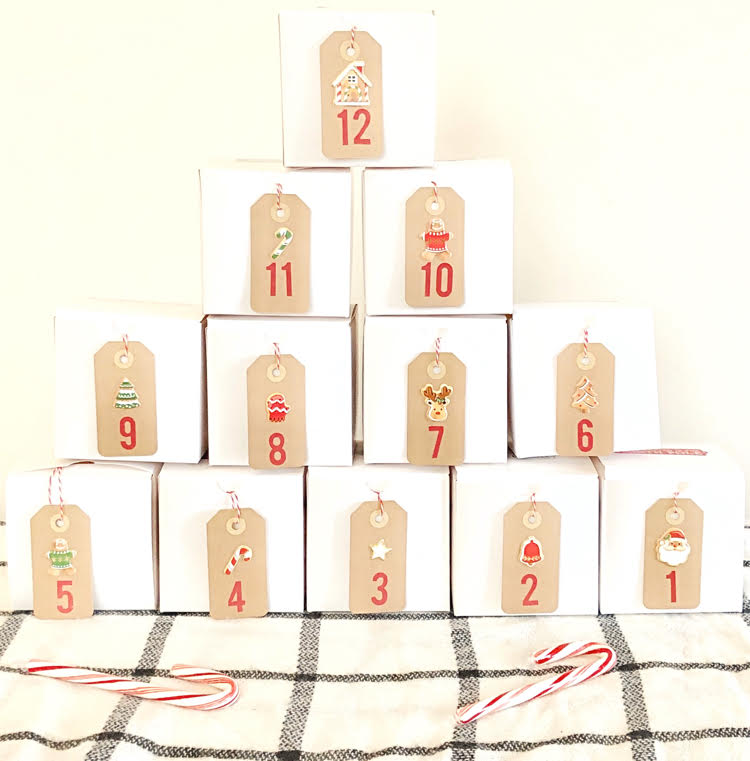 Another year I used white gift boxes, brown gift bags, and stickers to make an advent gift-box calendar that I stacked. I made one for each of my kids. These boxes were bigger than ones I used for advent calendars in other years, so I could hide slightly larger gifts inside them for my kids.
One year I simply used decorative tins and gift boxes for our advent calendar gifts, numbered the containers with sticky notes, and set them underneath our Christmas tree.
I also made a lottery ticket advent calendar one Christmas for my husband and myself one year, but unfortunately, none of our lottery tickets were big winners! Oh well.
Check Out These Holiday Ideas
Christmas Gifts for Home Chefs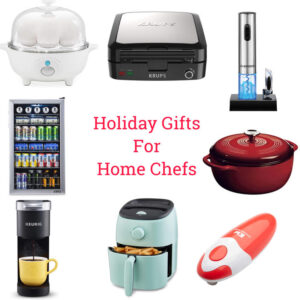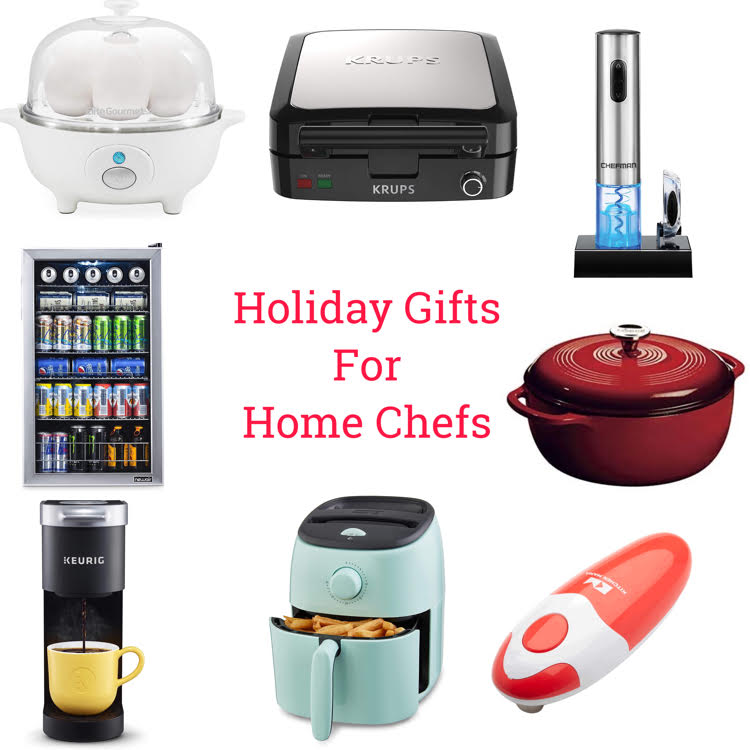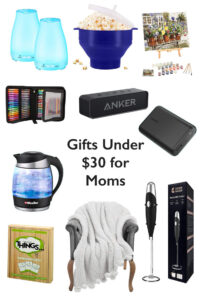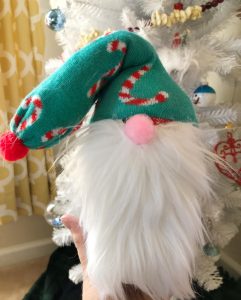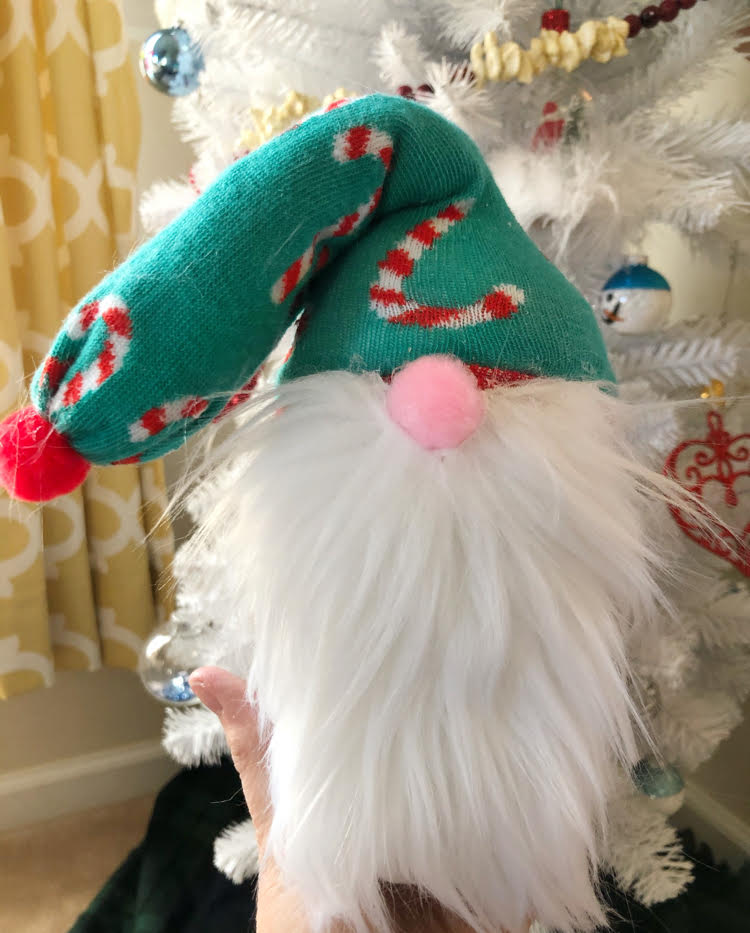 Rustic Christmas Tree With Homemade Ornaments